The cultural capital of Ukraine, the open-air city museum - how many other names for Lviv. It is a unique city with exciting history, a cosy atmosphere, magnificent architecture, delicious coffee and many other reasons why Lviv is so attractive to tourists. If you are in search and thinking about where to travel - we offer you a list of convincing arguments for why you should go to Lviv.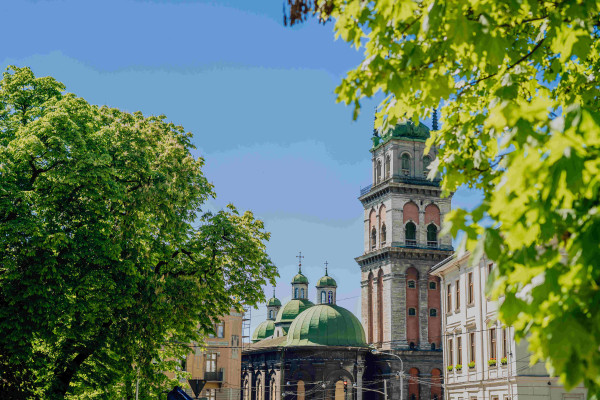 Incredible architecture
Lviv has the highest number of architectural monuments in Ukraine. Walking through the city streets, you will be amazed by their beauty and architectural diversity.
We recommend visiting: the Opera House - considered one of the most beautiful theatres in Europe; Rynok Square - the "heart" and historical centre of the ancient city; the Armenian Cathedral with unique frescoes and paintings; Italian Courtyard - a monument of the Renaissance; the house "Seasons" - decorated with original decor and sundial; Boim's chapel - "Bible in stone", there are no analogues even in Europe; Jesuit church with legendary dungeons; luxurious Potocki Palace - works as an art gallery with great exhibitions; The Noble Casino (House of Scientists) - exquisite interiors, which often become a place for balls and filming; the magnificent Dominican Cathedral and more. To see everything - one or two days is not enough, so people come back to Lviv again and again.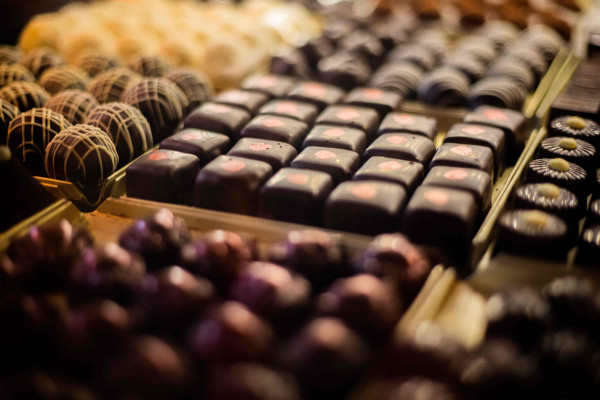 The most delicious coffee and chocolate
The number of coffee shops in Lviv is increasing every year, but the only thing that remains unchanged is the preservation of coffee traditions and the culture of coffee consumption. After all, coffee in Lviv is not just a drink, it's a ritual. Be sure to try "sealed coffee" with caramel crust, fragrant coffee in a jezve on the sand and natural chocolate in the Lviv workshop. Every year, Lviv residents and guests are invited to visit the most fragrant festival - For coffee in Lviv. During the festival, a competition is held to determine the best coffee shop in the city. Also, various artistic events and tastings are often held during the festival.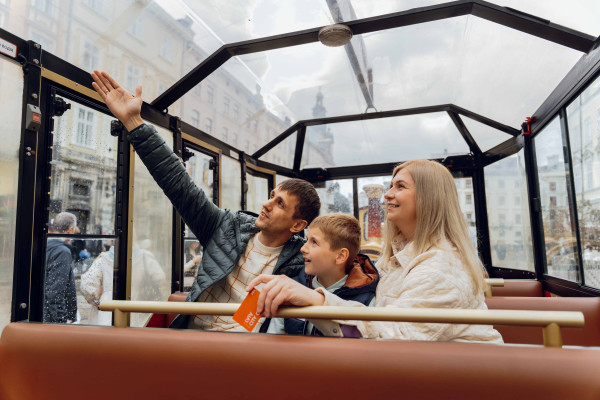 Children's holidays in Lviv
Lviv will be a great destination, even for the youngest travellers. There are so many attractions here: ride a sightseeing train, feel like a researcher during an interactive quest, see a mammoth in the museum, learn how to make caramel and paint gingerbread, enjoy melted chocolate, watch chemical experiments in an old pharmacy, look for and count lions in Lviv, go to the Banana Farm or the Dinosaur Park in the countryside... and many more attractions for children of all ages. Therefore, if you are travelling with children, you should visit Lviv for the school holidays or spend the weekend together.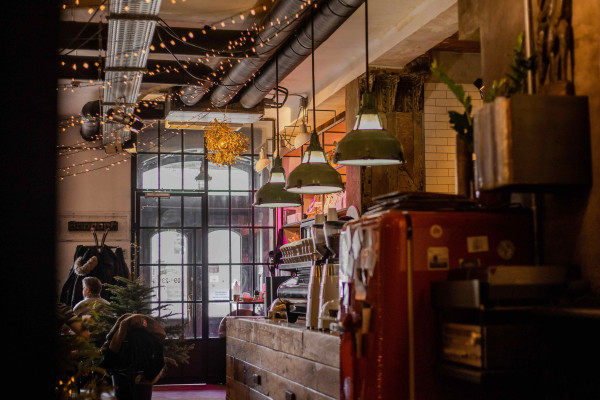 Taste Galician cuisine
Do you know what "fliachky", "tsvikli", "grated pliatsky", "knedli", or "andruty" are? If not, do not be afraid of these words, but come to Lviv and taste Galician cuisine. For dessert, order the legendary Lviv syrnyk (cheesecake), which has already become a visiting card of Galician cuisine. Among the desserts, strudel also takes pride in place. It is prepared with various fillings, but the most popular are strudels with cherries or poppy seeds.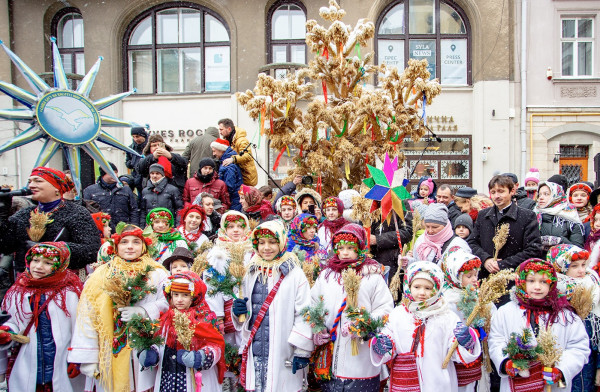 Celebrate Christmas
Lviv has always protected its traditions and culture. With the onset of the New Year and Christmas, the city becomes cosy and festive and unites Ukrainians from different parts of Ukraine and the world into one big family to celebrate Christmas. Festive carols are heard in the churches, colourful nativity scenes on the streets, restaurants offer traditional Christmas dinners, and the air smells of Christmas doughnuts - all this immerses you in the festive atmosphere of Christmas in winter Lviv. Unfortunately, due to the full-scale war of russia against Ukraine, this year's program of celebrations is shortened, and the traditional Christmas fair will not take place.
Every year, the Christmas tree is set up near the Opera House. In the city centre, on Rynok Square - Christmas nativity scene. And on the eve of Christmas Eve and Christmas, there is a peculiar tradition in Lviv: the main didukh of the city is installed - a symbol of prosperity, peace and revival of life.