The seven-storey Lviv Handmade Chocolate is in the heart of Lviv. The most delicious Lviv chocolate and sweets are made here.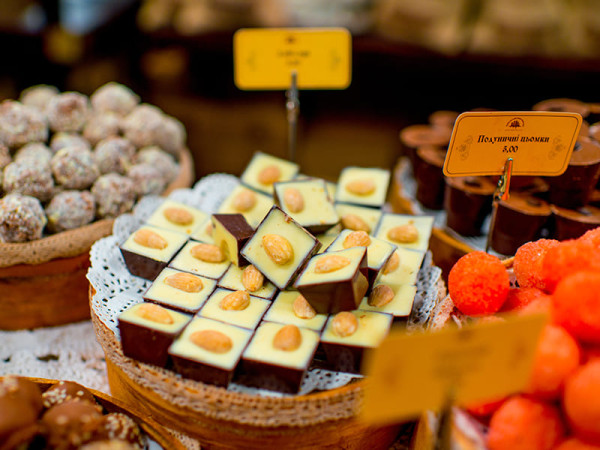 Warning:
You can't wipe off Lviv chocolate from your fingers and lips with tissues or napkins. It's highly recommended to lick it off carefully and thoroughly!
Lviv handmade chocolate is also located at the following addresses in Lviv:
5 Sichovykh Striltsiv St.,
226 Kulparkivska St.,
30 Stryiska St., King Cross Lviv shopping centre
There is room for children in this building.