Lviv is one of Ryanair's newest and least known destinations – but that could all be about to change.
The Ukrainian city has the potential to become one of Europe's most popular city breaks. Lviv has a great atmosphere, an incredibly diverse cuisine, UNESCO World Heritage architecture, and so much more. It's one of the last remaining hidden gems in Europe, here are 9 ways to make the most of a weekend in Lviv…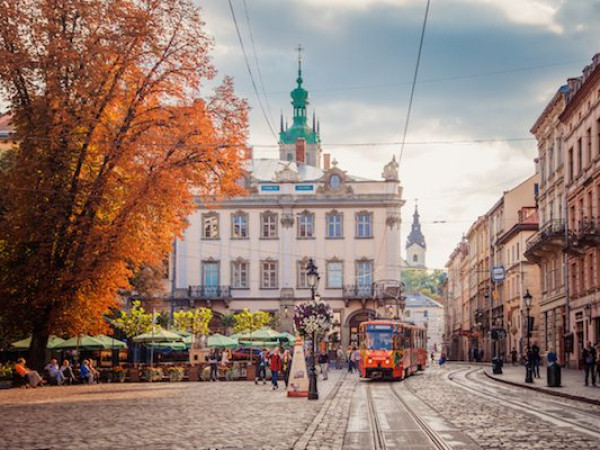 1. How to Get Around
Lviv is very walkable, with most of the main attractions located in and around the city's hub, Rynok Square. There is a huge amount of cafés, bars and restaurants in the square, which all have their own unique atmosphere.
If you're planning on venturing a little further afield, the tram system is very reliable and not at all expensive.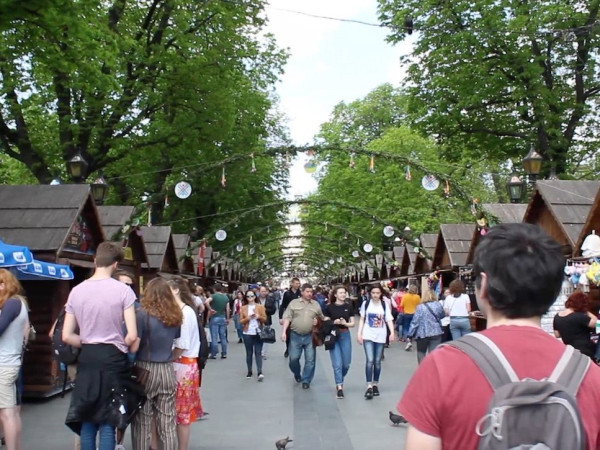 2. Walking Tour
As soon as we landed, we went on a walking tour of the city with Lviv Buddy. Walking tours are a great introduction to any city and a stroll around town is definitely the perfect way to kick off a weekend in Lviv.
Our guide, Peter, showed us around the city, and its beautiful buildings and sights, while explaining the fascinating history of Lviv. You can find out more about their tours and schedules on their website.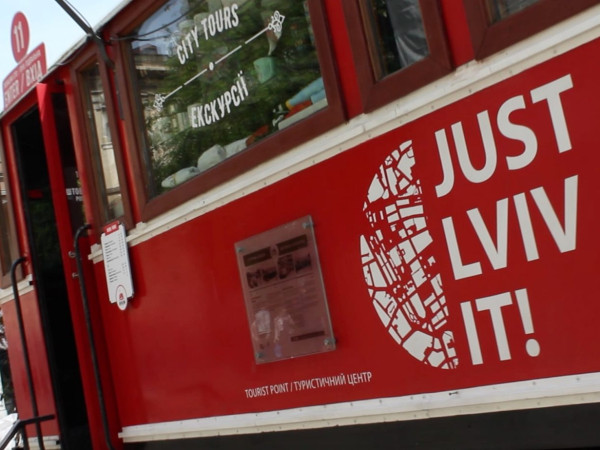 3. Just Lviv It
Just Lviv It is a great source of information for tourists visiting the city for the first time. They're based in an old red tram at Rynok Square, where you can find lots of information about the city.
They also own and operate a number of bars, cafés and restaurants in the city. You can discover more about what they do on their Facebook page and find out about the restaurants they work with on their website.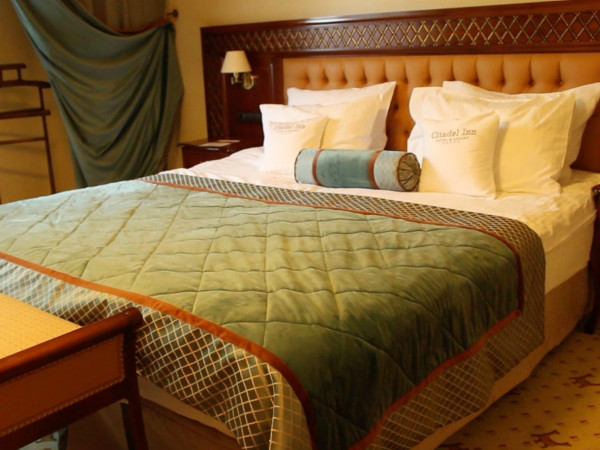 4. Where to Stay
We stayed in the Citadel Inn, which is about a 15 minute walk from Rynok Square. The 5-star resort is the perfect place to stay if you want a holiday within your holiday.
If you're looking to stay closer to the city centre, there are also a number of hotels based near the main square, such as the George Hotel, Hotel Atlas Deluxe and Hotel Leopolis.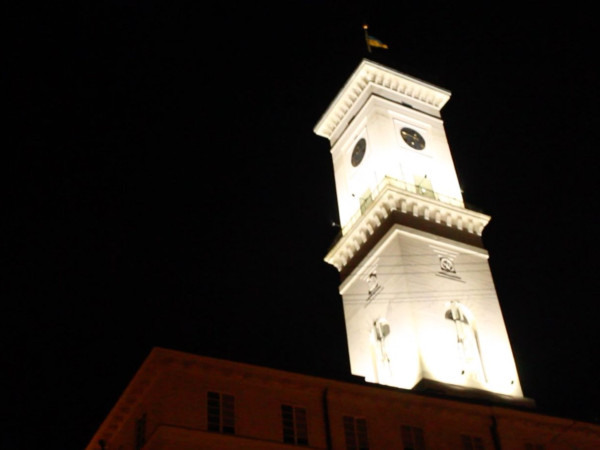 5. Ratusha Tower
Ratusha Tower dominates the city centre skyline and we found it to be a very useful landmark when trying to find our way back to Rynok Square.
The tower is a part of City Hall, and if you want a breath-taking, panoramic view of the city then you can brave the 350 wooden steps to the Observation Deck. It only costs about 50 cent, or 3 UAH, and is well worth visiting during your weekend in Lviv.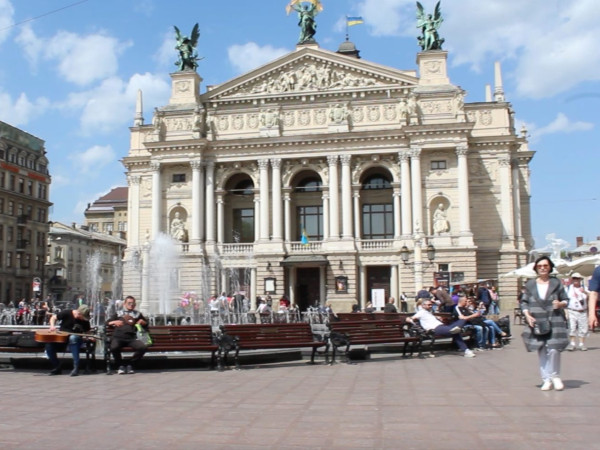 6. Lviv Opera Theatre
One of the most beautiful buildings in Lviv, both inside and out, is the Lviv Opera Theatre. There are regular performances, and is worth going to one even if you're not a fan of the opera. The theatre inside is truly stunning and worth the entrance fee alone. Find out more on their website.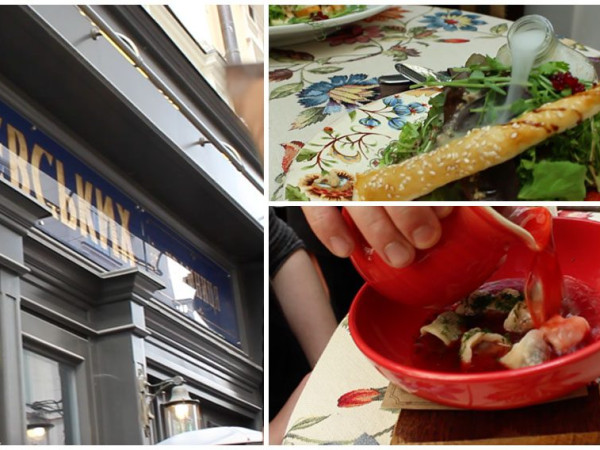 7. What to Eat and Drink
Lviv is a haven for foodies. The city has been a part of a number of different countries and empires throughout its chequered history, and to this day, remains something of a cultural melting pot. Don't be surprised to find traditional Austrian food, Jewish cuisine, Polish restaurants and Italian delicacies.
The city's own cuisine is Galician, and one of the best places to taste Lviv's delicious food is in Bachevski Restaurant. We highly recommend trying the Pierogi Galicyjskie.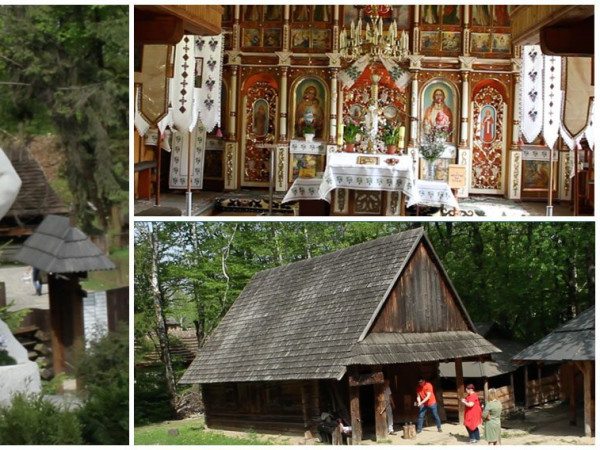 8. Folk Architecture Museum
If you want to escape the city for a couple of hours during your weekend in Lviv, then a trip to the Folk Architecture Museum is a great way to explore Lviv's outdoors. We were shown around the outdoor museum by Mykhailo Klapchuk of the High Castle Group who provided an in-depth history of Lviv and its wider region.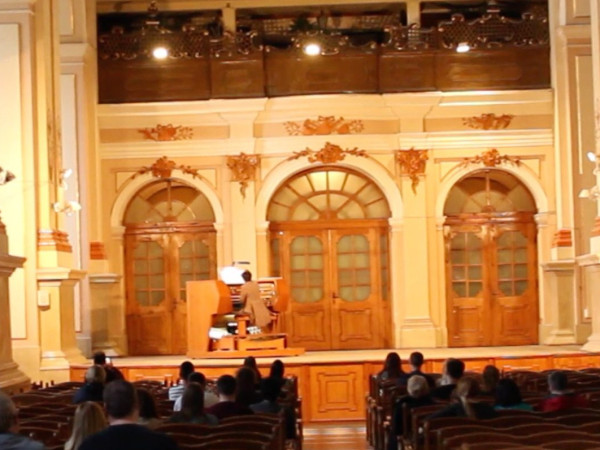 9. Lviv Organ House
The beautiful Lviv Organ Hall is a one of the city's showpiece buildings. Inside, you'll find the Organ Hall's walls are lined with incredible modern art by local artists, and as we walked inside, we were greeted by the sound of Bach.
These are just a few tips on how to make the most of a weekend in Lviv. Discover more things to do in the city on Lviv.Travel.
Flights to Lviv