Italian Courtyard is a unique example of Renaissance architecture in the center of Lviv.
This location is usually included in the list of objects you need to see in Lviv. Wealthy merchants, kings and queens lived here, and today it is one of the cosiest and most beautiful places in Lviv.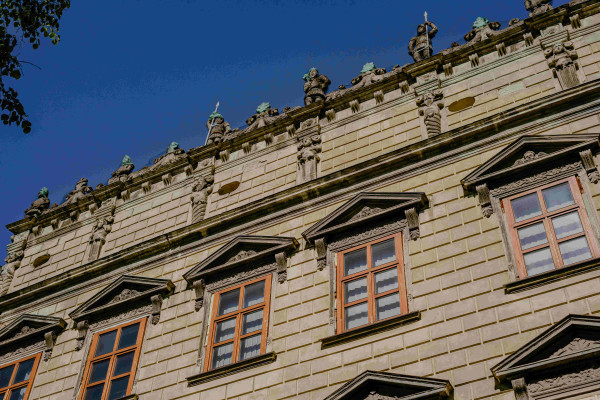 Typical handwriting
The Italian courtyard is a part of the Korniakt Palace (also known as the Royal Stone House). This building was erected in the second half of the XVI century at the expense of the merchant and philanthropist Konstantin Korniakt. The building was designed by Italians, and they were the creators of the Italian courtyard. The palazzo style, the compositional centre of which is the courtyard surrounded by arched galleries, is typical for Florence and Venice.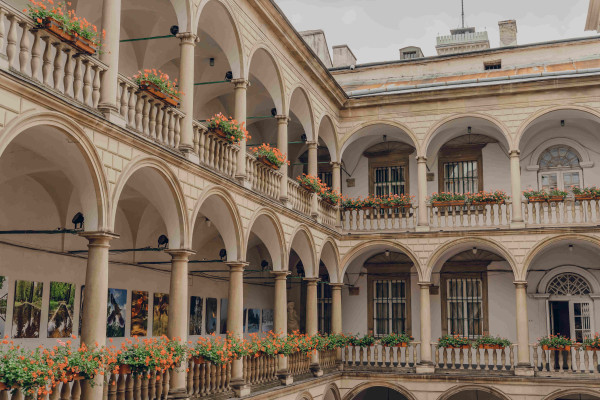 Зміна власників і вигляду
Новою сторінкою в історії цього простору була середина XVII ст., коли будівля стала володінням Собеських. Тут часто бував король Речі Посполитої - Ян ІІІ Собеський, який народився у Олеському замку. Проживала в палаці і його дружина, француженка - Марія Казимира.
After that, the building changed owners several times. It belonged to the Zhevusky, Lubomirski, Poninski and others. In the 1930s, the Renaissance arcadia-loggia was restored. It was managed by Ludomyl Durkovych.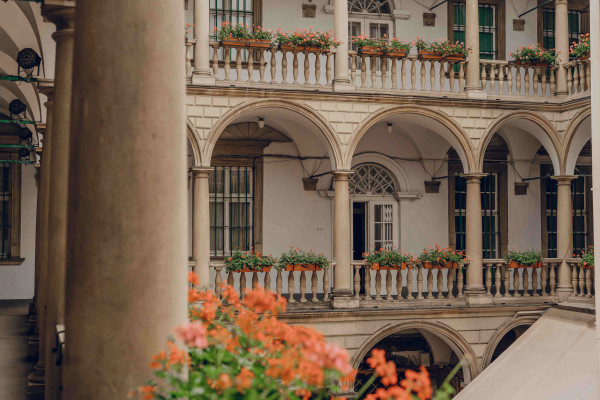 Museum, lion and pillar of shame
At the beginning of the twentieth century, this stone building became the city property. Today it houses the Lviv Historical Museum, and the courtyard is part of the complex. The cosy courtyard is surrounded by three-tiered open galleries. It has excellent acoustics, and the courtyard is ideal for organizing concerts and festivals, exhibitions, film screenings and performances. There is a cafe in the courtyard. In this space, you feel like you are in Italy.
In the Italian courtyard, you can see a stone lion. Several hundred years ago, this sculpture stood at the entrance to the town hall. Also, in the courtyard, there is a pranger, a pillar of shame. Since the XV century, they have been standing on Rynok Square and were part of the public order protection system.