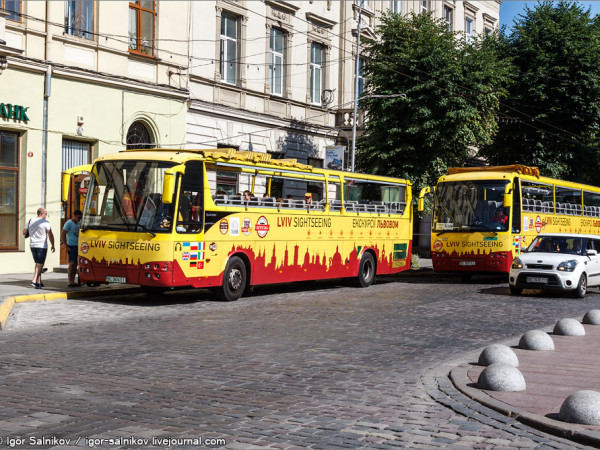 Wonder Bus city tour
A big sightseeing tour around the city center, the route of which you wouldn`t pass walking. A unique and rare places, which can`t be seen on any other excursion.
The tour stars at Svobody Avenue (on your right near Opera House). Duration 1,5 hours. Audio accompaniment is available in 9 languages.
Free with your Lviv City Card at 11:00 every day.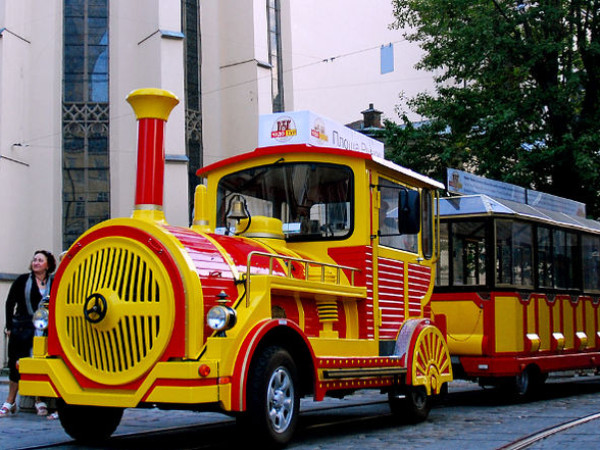 Wonder train city tour
A sightseeing tour around central part of the city. You can see temples, palaces, the most outstanding monuments and buildings. Duration 1 hour. The audio tour is in Ukrainian through the speakers. To listen to the tour in other language, please use headphones. You can use your own or buy a pair from the stuff. Price is 20 UAH.
Free with your Lviv City Card every day, departure every 30 minutes from 10 am to 5 pm ( to 8 pm in summertime)