Yevhen Klopotenko: chef, researcher of Ukrainian cuisine, restaurateur, promoter of Ukrainian cuisine on the global cultural and culinary stage. Co-owner of the restaurants "100 Years Ago Forward," "The Others Bistro," and "The Others Bar."
Inna Popereshniuk: Ukrainian entrepreneur, philanthropist, public figure. Co-founder of the company "Nova Poshta," co-owner of the restaurants "100 Years Ago Forward," "The Others Bistro," and "The Others Bar."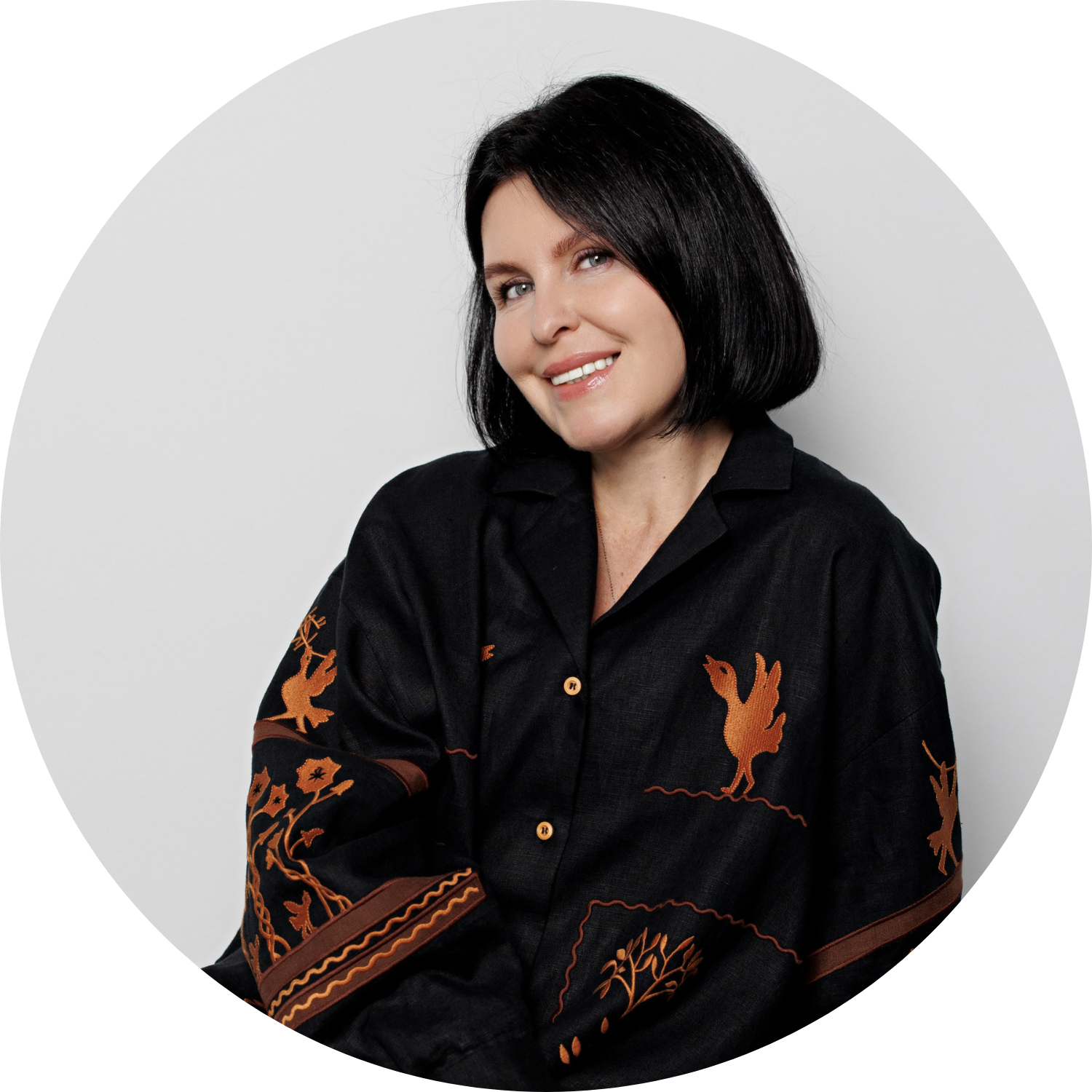 How would you describe the atmosphere and mood of evenings in Lviv? How does it differ from daytime?
Yevhen: Previously, the evenings in Lviv were like a noisy party. If during the day tourists went on excursions and gazed at the architecture, slowly taking it all in, in the evening the fun began. But now, Lviv evenings have become gentle, measured, and balanced. And this is also a very pleasant atmosphere. People are not into wild parties anymore, but they haven't lost their love for life. It's just that now this love is very comfortable and peaceful. When you go for a walk, enjoy interesting food at a place, have something delicious to drink, and savor the moment.
Inna: Lviv in the evening is special. It is romantic and warm. It is filled with life and emotions. It reveals the city from a different, intimate perspective. During the day, the city is bustling, with people constantly rushing somewhere, but in the evening, the atmosphere is characterized by a certain mysteriousness and tranquility. It's simply a pleasure to take a slow stroll and enjoy this romantic city.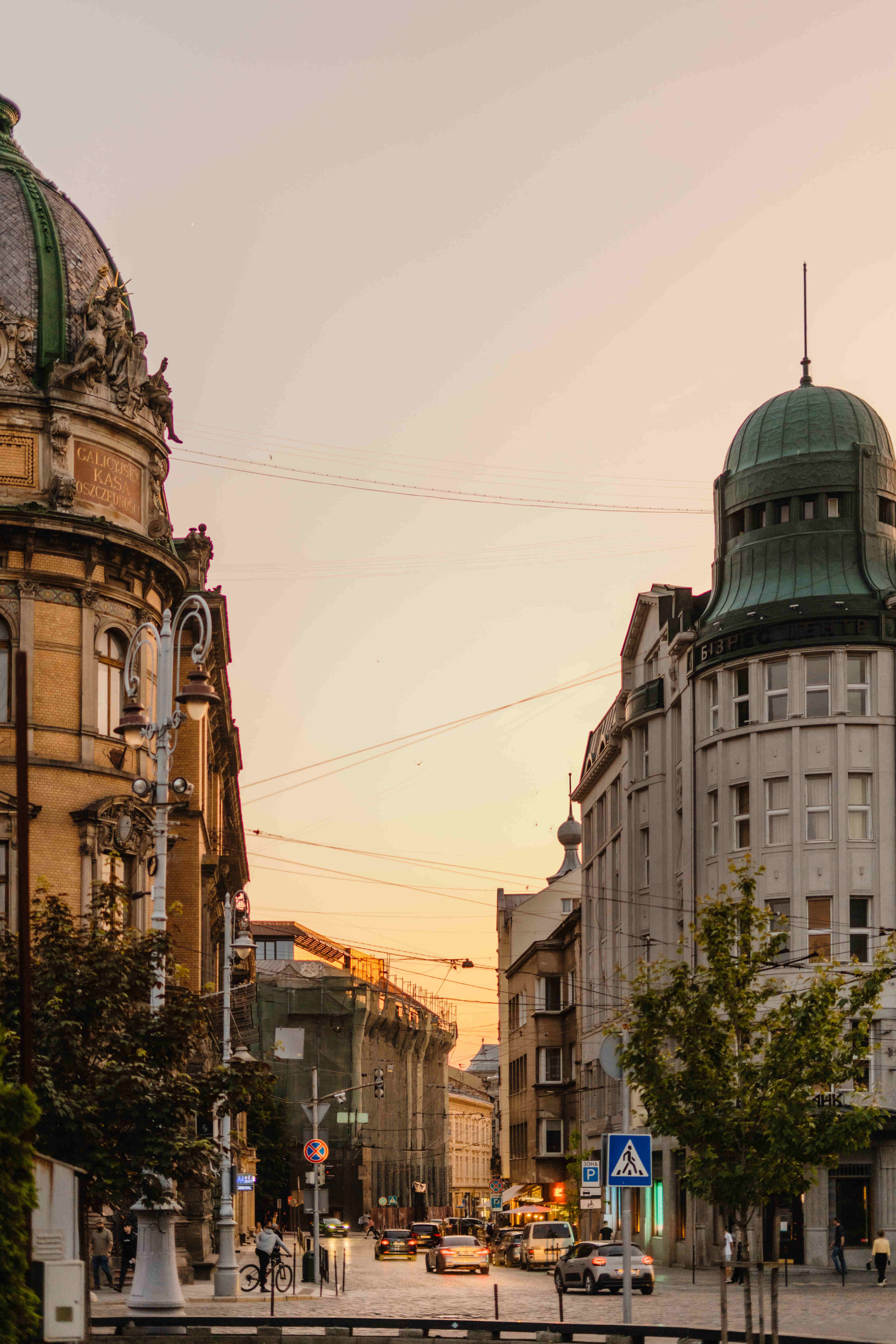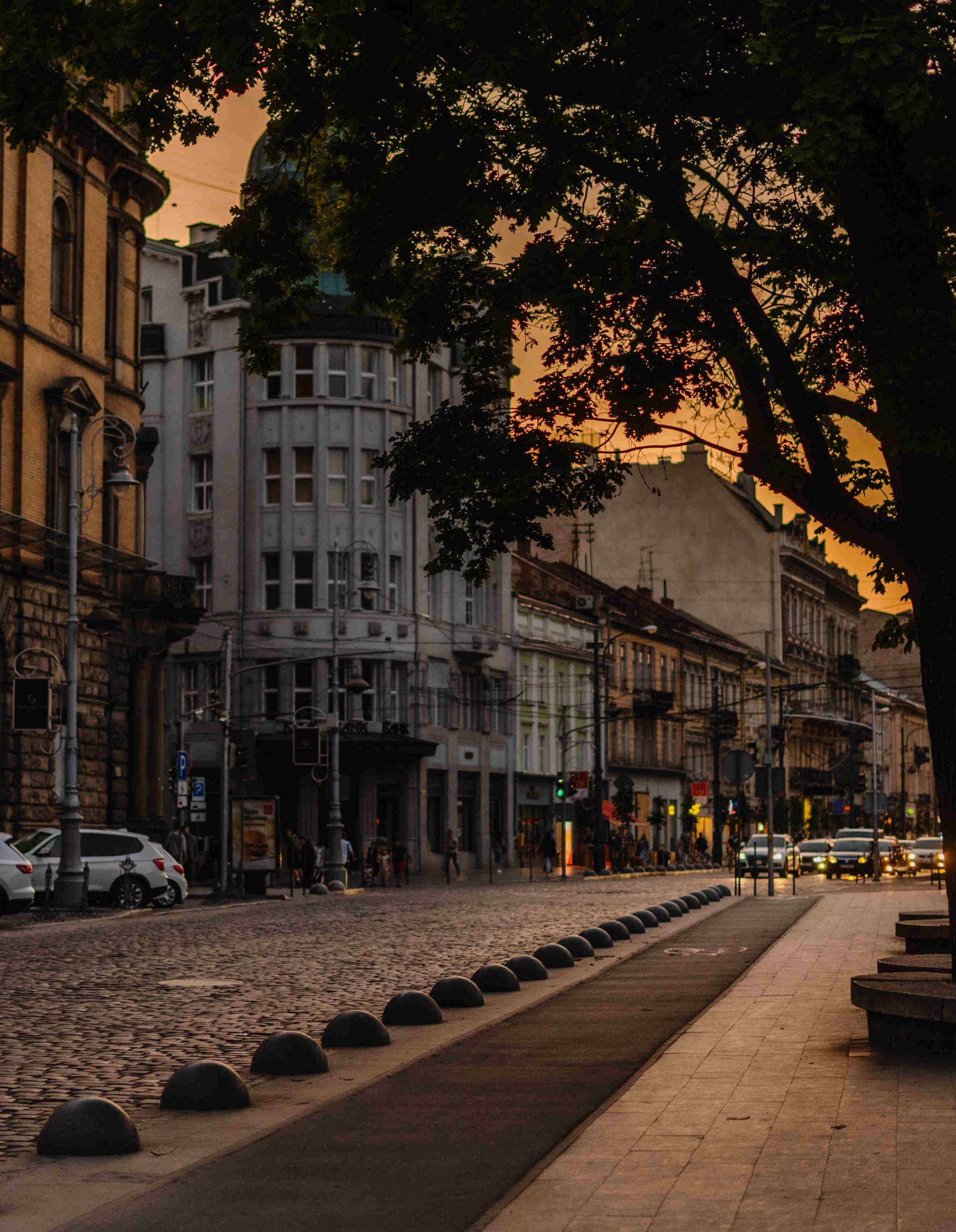 What places do you recommend visiting in Lviv in the evening? Why are they special?
Yevhen: "Duzhe Vysoka Kukhnia" - because it is incredibly delicious and unique. The chef of this restaurant, Yuriy Koshik, is my friend (but this is not an advertisement, it's a sincere recommendation). Whenever I'm in Lviv, I always try to stop by and have a meal there.
"Marevo" - because they combine the best local, natural ingredients with Italian craftsmanship. They prepare their dishes using farm-fresh products, make their own mozzarella instead of importing it, and source wine directly from winemakers.
"Utati" - it's also my favorite among the establishments in Lviv. They serve tasty and avant-garde Asian cuisine. Plus, they have an open kitchen where you can see with what love and skill your dishes are being prepared.
Inna: I enjoy nature; it inspires me, and in Lviv, there are many places where you can go and enjoy it. It could be Stryiskyi Park or Franko Park, Snopkivsky Park, or the Lviv University Botanical Garden. There are also many establishments in the city center that I love and frequently visit when I'm in Lviv.
Tell us about the new evening menu at your bistro. What dishes and drinks are available? What inspired the creation of these dishes?
Yevhen: Bistro "The Others" seems to adapt to people in order to provide maximum satisfaction and comfort. In the morning, we open with the first train and greet guests with breakfasts that energize them for the day. However, in the evening, the mission is different - to amaze and provide new exciting emotions, deeper and more complex flavors. These are unique dishes that invite you to come and try them on a special evening, with a glass of wine, taking your time to savor and admire the city. The evening menu perfectly complements the ambiance of evening Lviv, offering a small journey for the taste buds.
Inna: We launched the evening menu with the idea of catering to the city's guests and Lviv residents who want to try something new, relax, and enjoy the evening atmosphere. The evening menu includes a hemp dessert with strawberries, river pike-perch with fennel, wild boar with kutia and strawberries, and eggs on hay. Such dishes are not found in ordinary establishments. We wanted to offer something new to people, to provide them with a fresh experience, to taste new flavor combinations. It's essential to try all the dishes with natural wine, which is now available for purchase at our place.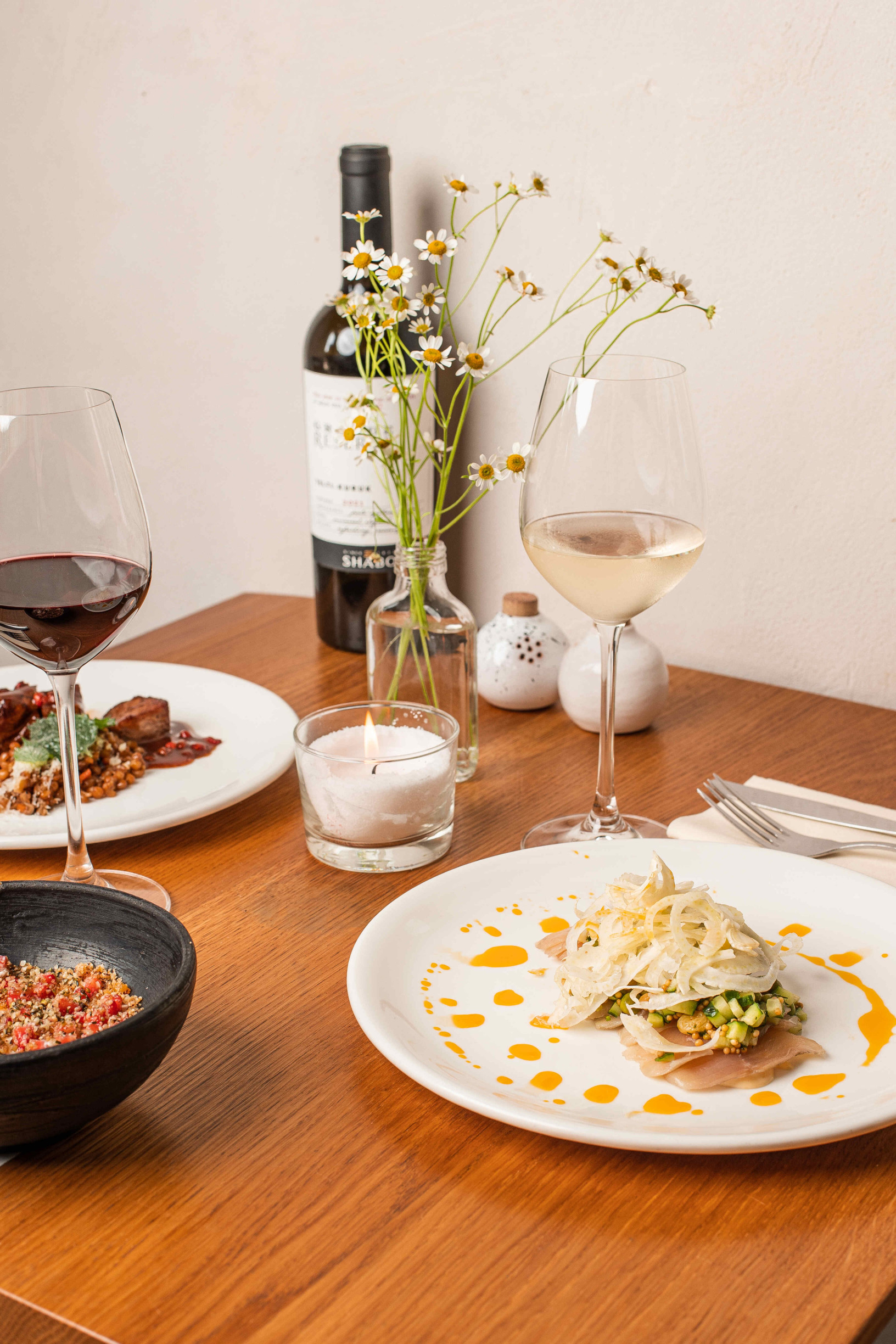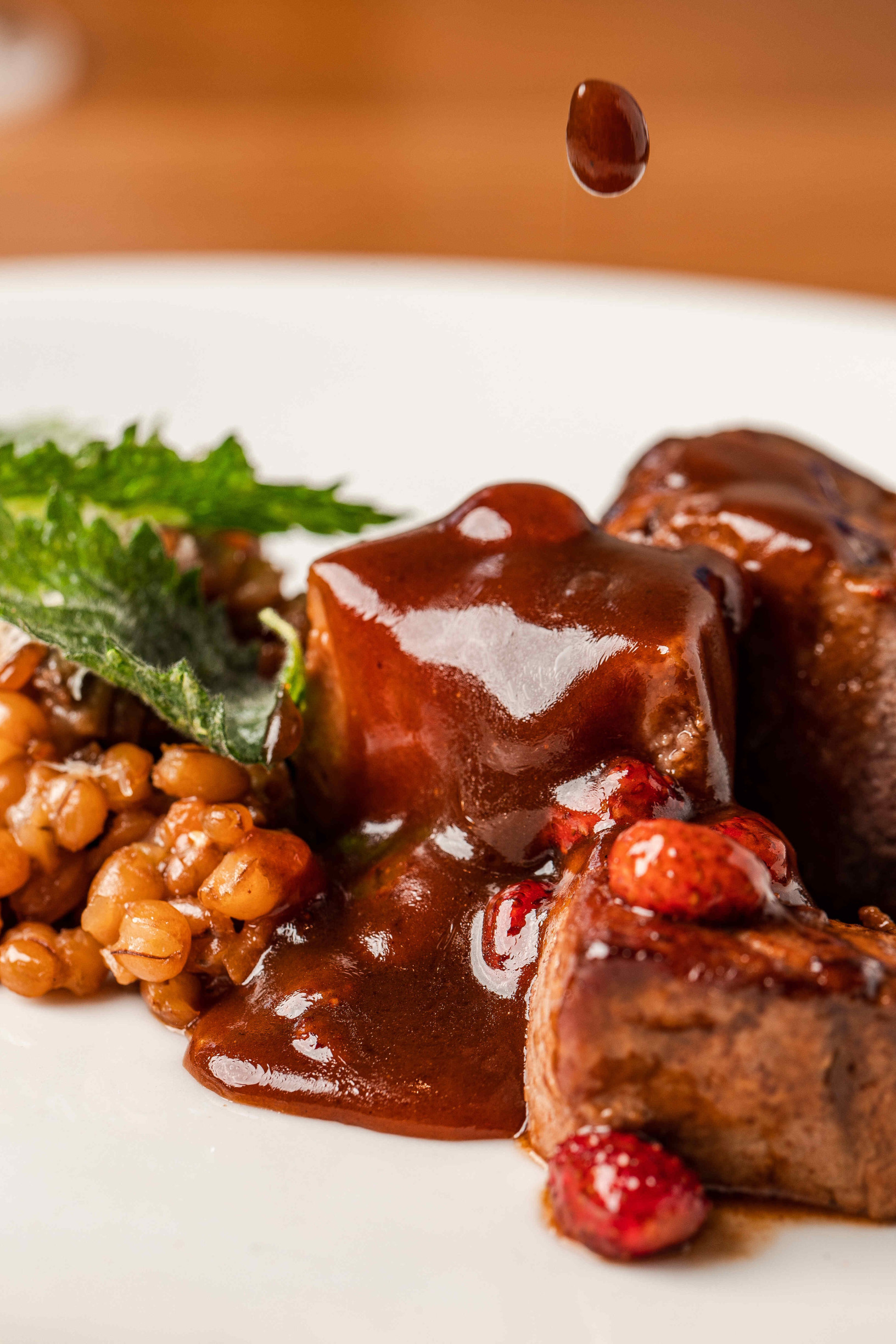 What recommendations do you have for guests visiting the bistro for the first time in terms of selecting dishes from the new menu?
Yevhen: The ideal option is to come for dinner with someone and arrange a tasting of several dishes. Come with a group of three, order three or four dishes, and try them together, discussing your impressions. It will be an incredibly tasty and diverse experience. If you prefer to choose just one dish, go for what you crave at that very moment. Because you might come for dessert but then realize you don't feel like having something sweet, and in that case, you should change your choice. Take what you desire here and now, and your satisfaction will be maximized. And don't hesitate to ask the waitstaff for their opinion, especially regarding which wine pairs best with the dish. They know their craft and will ensure your enjoyment.
Inna: It's difficult to single out one specific dish as they are all unique and delicious in their own way. It depends on what guests enjoy and their mood at the moment. For example, in the evening, someone may choose the wild boar with a red dry wine because the wine enhances the flavor of the dish, while others may prefer a lighter dinner option like pike-perch with white dry wine. The waitstaff will definitely provide guidance and assist in selecting the dishes that will best suit your taste.
What aspects of Ukrainian cuisine do you try to convey through your bistro? Why is it important for you to promote Ukrainian cuisine?
Yevhen: Through Bistro Інші, we want to show that Ukrainian cuisine is competitive on a global scale, expansive, and diverse. For example, many Italian restaurants are opening up nowadays, and people go there and enjoy themselves, able to choose something different according to their preferences. Ukrainian cuisine can also offer that variety. It can be unusual, light, vegetarian, contemporary, high-end, or "everyday." It can compete with popular global cuisines. In Lviv, we want you to come, dine with us, and fall in love. Then, when you have Italian cuisine again for the second time, and someone suggests going to an Italian place, you say, "Today, I feel like having something Ukrainian." We want this diversity to become the norm.
Inna: I love Ukrainian cuisine. It's so familiar and ours. Almost all the ingredients I use for cooking at home are grown in my own garden, and that makes the food taste even better to me. In our bistro, we also strive to cook dishes using Ukrainian ingredients, but these dishes are simple, suitable for everyday meals. We promote the idea that Ukrainian cuisine is delicious and can be enjoyed every day.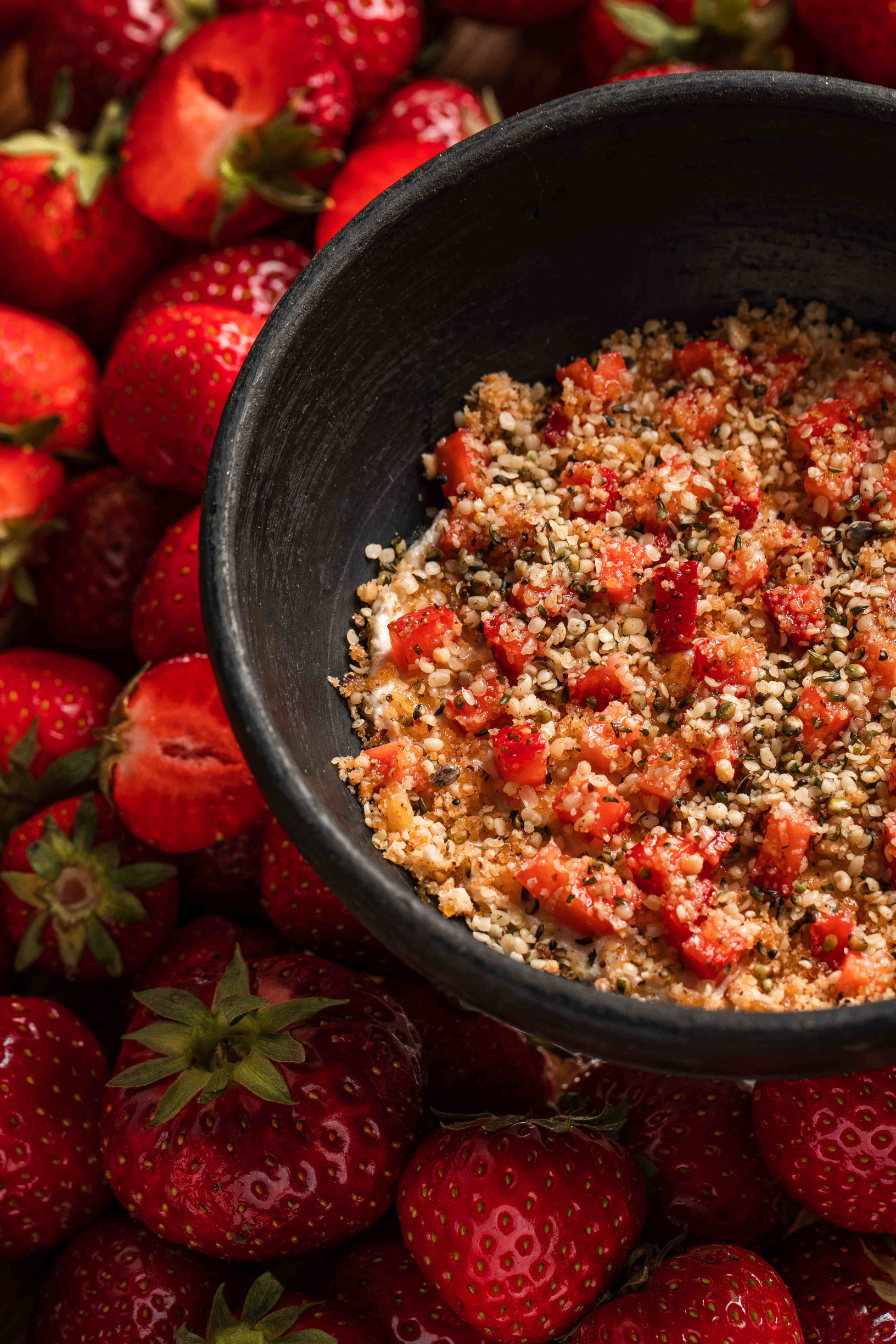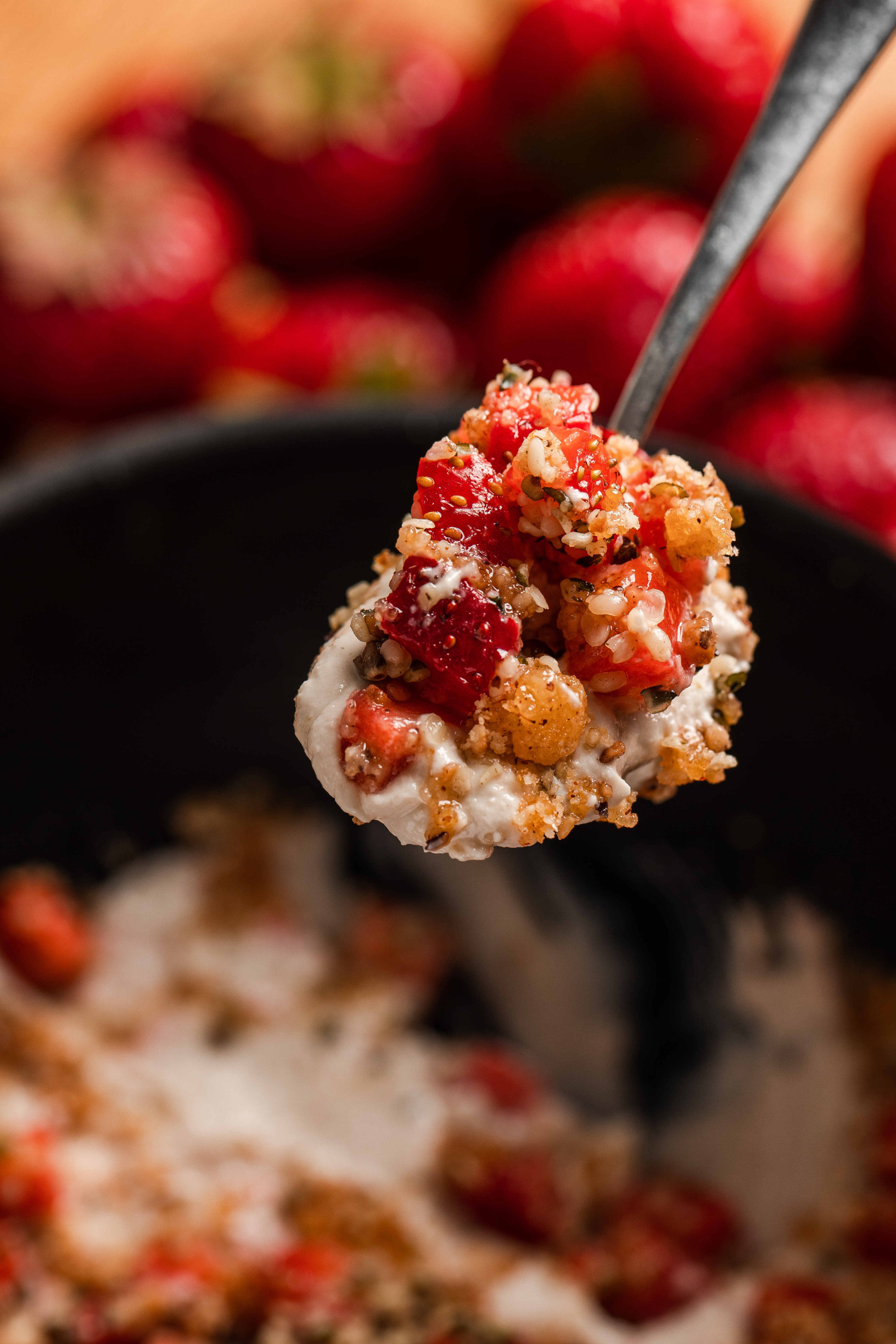 How do you perceive the role of your bistro in creating unique evenings in Lviv? What emotions and impressions do you seek to convey to your visitors?
Yevhen: To create a special atmosphere in a establishment in Lviv, you have to genuinely fall in love with this city and feel it. When you feel the city, everything becomes clear: you need to be able to amaze people, offer something new and interesting while always respecting traditions. In Lviv, there are many establishments, and they are all very different, so you need to be on par: provide great service, serve delicious food, and be hospitable. When you understand the meaning of the word "hospitality" and feel it, you can give it to your guests. And that's the atmosphere that makes evenings unique. And we do just that. Just come and experience it for yourself, and you'll have a great time.
Inna: We strive to convey to our guests the love and care from our team, to feed them delicious food, and as Yevhen mentioned, provide excellent service that makes them want to come back to us. In the evening, it is important to give people the opportunity to peacefully dine, listen to good music, and enjoy a glass of wine. These are the emotions we want to convey to the people of Lviv and the city's visitors, letting them know that they can have a leisurely dinner, spend the evening with friends, or have a romantic date with us.
Do you have any personal recommendations for creating an unforgettable atmosphere in Lviv? What details or particularities should be taken into account?
Yevhen: As I mentioned before, it is important to understand what hospitality is and how to express it to the guests. And of course, preparing delicious and interesting food. There are no more secrets. In Inshi Bistro, we focus on these two aspects.
Inna: Love for people, love within the team, and love for the guests are the main secrets. Everything should be done with love for others, for our work, and then everything will work out perfectly.
Regarding tasty dishes and decor, they are also worth mentioning. Candles on the tables, wine glasses, and flowers, all of these elements work in tandem.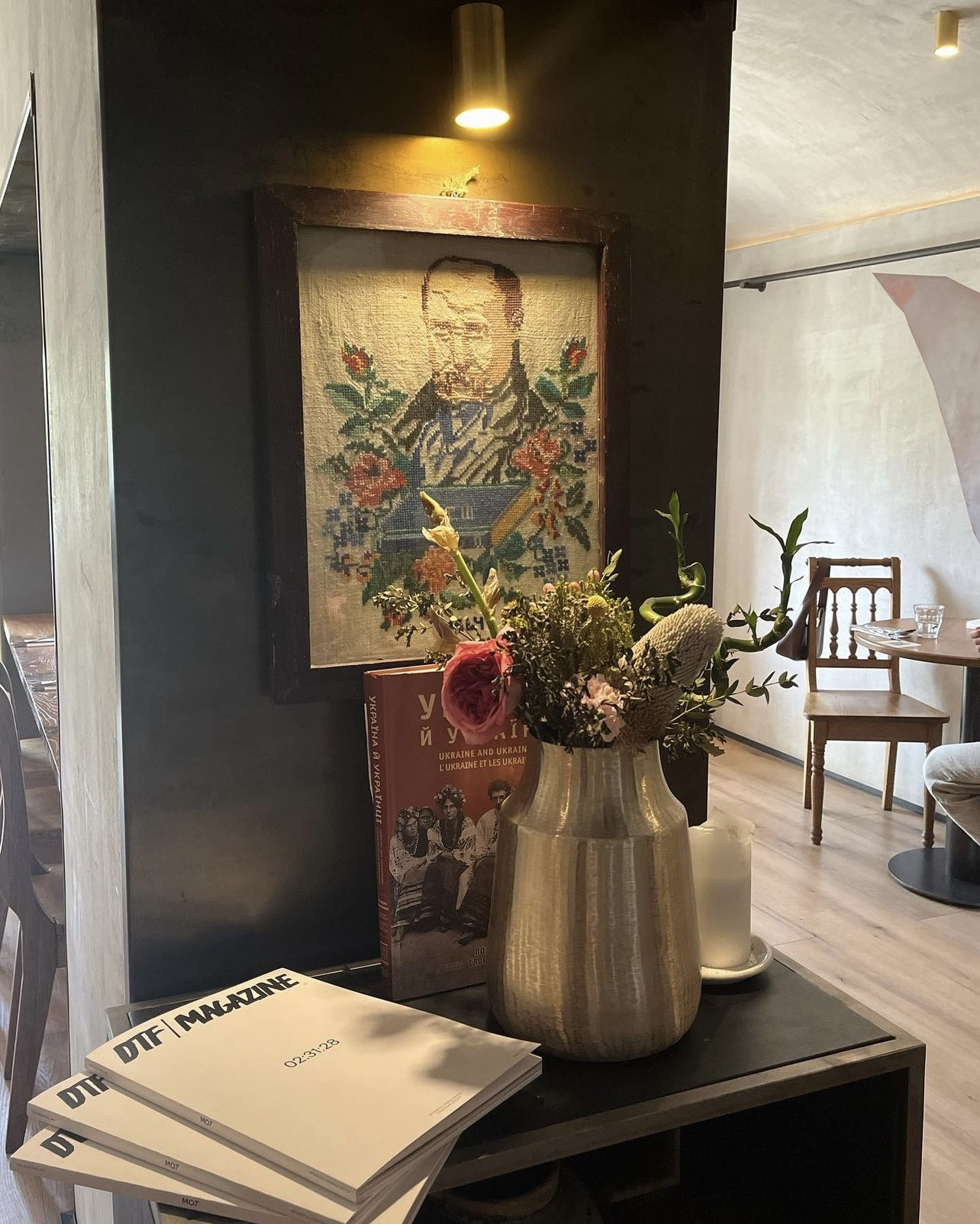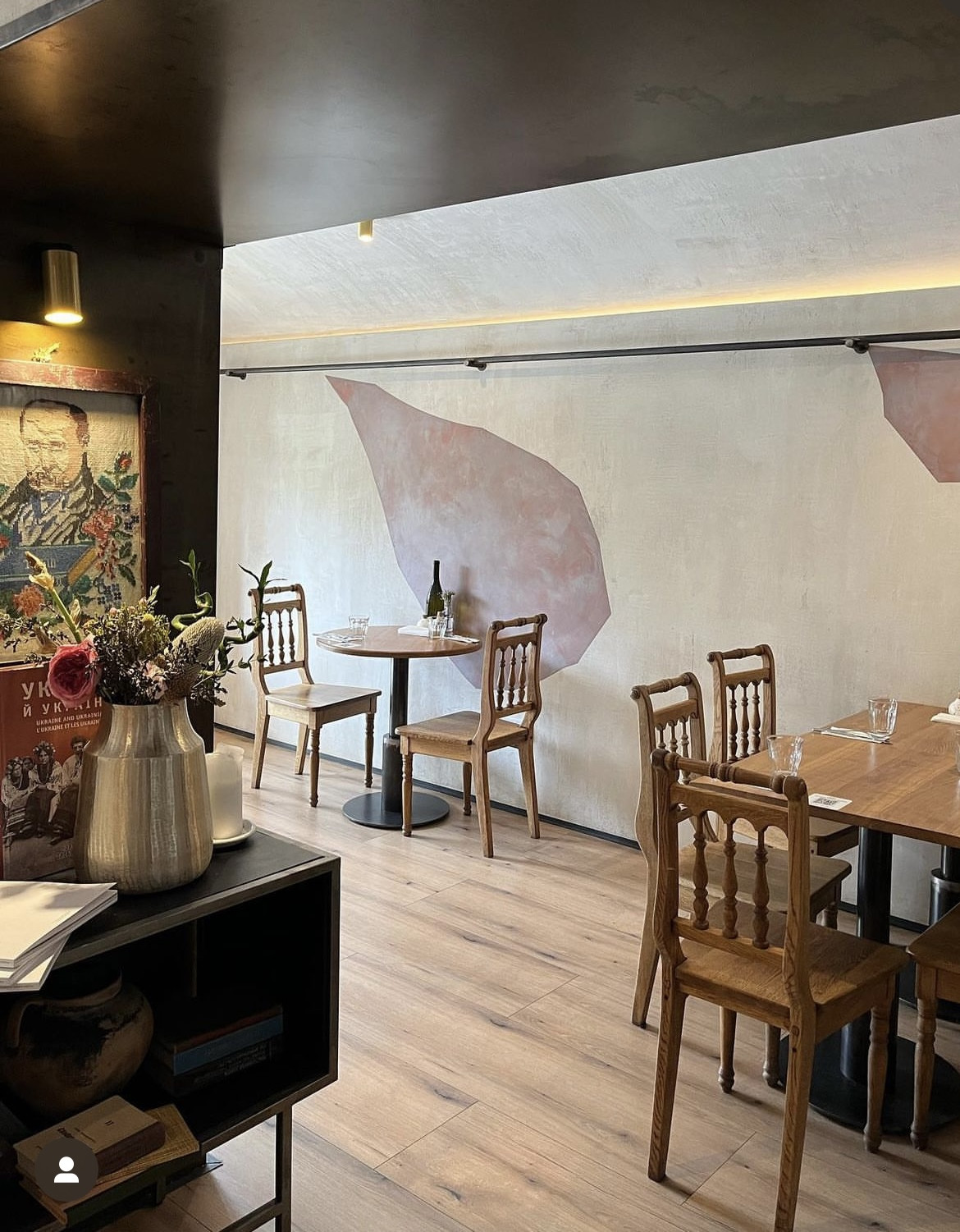 What are your dreams and plans for the future of the bistro and evenings in Lviv? Is there anything new or interesting, perhaps some events you are planning to organize? (themed dinners, wine tastings, poetry nights...)
Yevhen: To start with, we have themed dinners. I will be hosting one in July, where guests will embark on a journey of flavors. We will be unveiling an unexpected cuisine. I won't reveal all the details because Inshi Bistro is a place where you should come and solve this gastronomic puzzle yourself. Come, experience this adventure, uncover your own impressions of flavors, and you will understand what I mean.
Inna: Recently, I came across a great idea for a venue for an evening in Lviv, which our team, together with Yevhen, will realize in July. We will be hosting more themed dinners, wine tastings, and other events in the bistro, offering a fresh perspective on Lviv for locals and visitors alike.