Ready to try something completely different?
You're in for a treat. A diverse mix of cultures have all added their own unique flavours to Lviv's culinary pot. Check out our Lviv food guide for tips on what and where to eat in Lviv during your stay.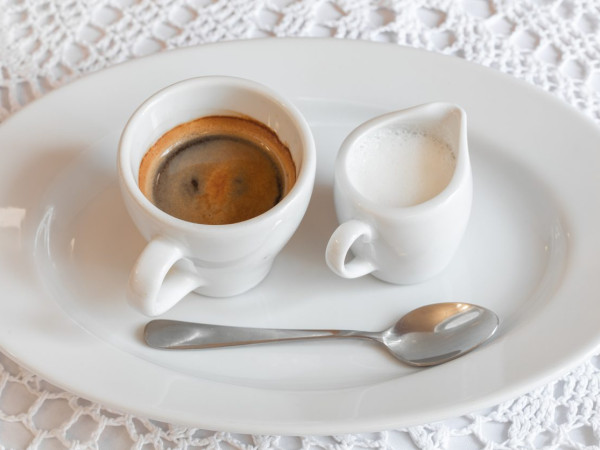 1. Coffee
Let's kick things off with coffee, it's how most people start their day. Lviv is seriously proud of their coffee scene, a fact that's all too evident when walking through Rynok Square.
Of all the places to get your caffeine fix, be sure to visit Coffee Manufacture, a "coffee mine" in the city centre that offers both a bizarre and entertaining experience. The coffee isn't half bad either.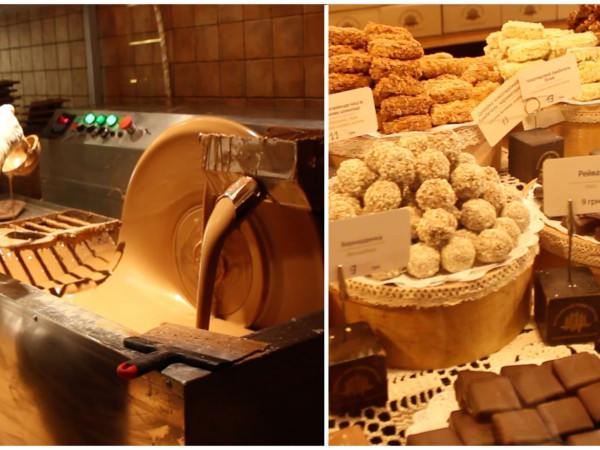 2. Sweet Things
It's not just coffee that makes Lviv tick. Locals have a sweet tooth too and like to get creative when it comes to chocolate. The Handmade Chocolate Manufactory produce artisan chocolates to die for.
One of the best things about the food in Lviv is that there are so many independent bakeries and stores that make their own products. A quick stroll through the city centre and you'll find numerous places with their own recipes and takes on classic cakes.
Veronika Confectionary is a perfect example of that. Located in a UNESCO World Heritage Site building, they serve up a wide range of sweet treats to satisfy sugar cravings. We highly recommend the cheesecake.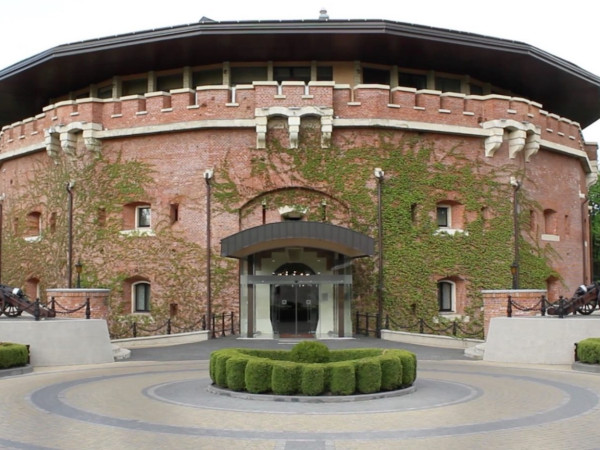 3. Citadel Inn
A five star hotel and resort perched atop a hill with a stunning view of the city, the Citadel Inn is also home to one of the finest restaurants in Lviv.
Restaurant Garmata offers unparalleled views of the city with delicious European cuisine and live music in an elegant and luxurious atmosphere. If you feel like treating yourself to a world class meal during your stay, then the Citadel Inn is for you.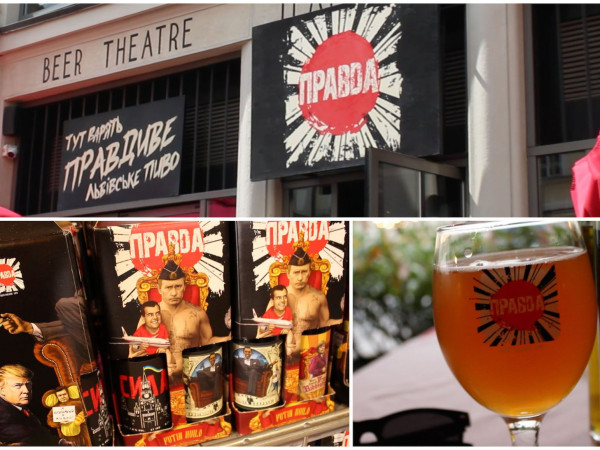 4. What to Drink
Ask any local what the city is most proud of and they might say the stunning architecture, they might say the coffee, they might even say gaining their independence –but almost all will say their beer.
Pravda Beer Theatre is a great place to go to try out some locally brewed beer, they even have an off-licence of sorts so you can take your favourites home with you. Add to that a live brass band and a buzzing atmosphere and Pravda Beer Theatre becomes an absolute must.
Another favourite drink amongst locals is a sweet liqueur called "Drunk Cherry". There are two "bars" in the city where you can get it. One is a stall located just off Rynok Square, and the other is a more conventional bar on the square itself. It's easy to find – just look for the crowds of happy-looking people sipping on a bright read drink.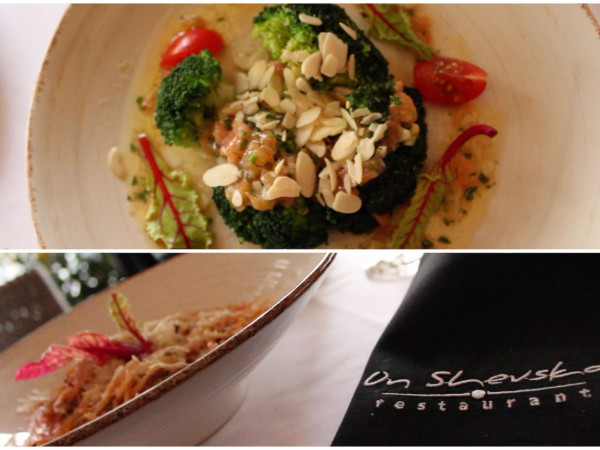 5. On Shevska Restaurant
You'll find On Shevska Restaurant beside Hotel Leopolis in the city centre. They offer a wide selection of dishes for lunch and dinner, with everything from local Galician cuisine to traditional European food. I'm not exaggerating when I say I had the best broccoli of my life there, and their homemade apple strudel is a must try.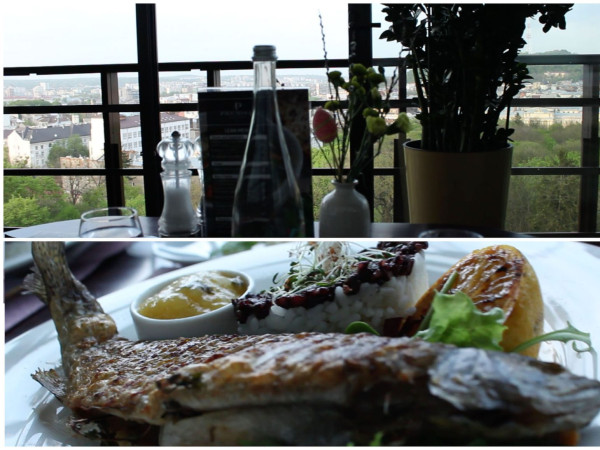 6. Dnister Panorama Bar
Located on the 9th floor of the plush Premier Hotel Dnister, the Panorama Bar provides exactly the experience you'd expect from the name. The restaurant offers panoramic views of the city and its spectacular architecture. You would be justified in visiting just to check out for the view alone, but the food is well worth the tram ride too.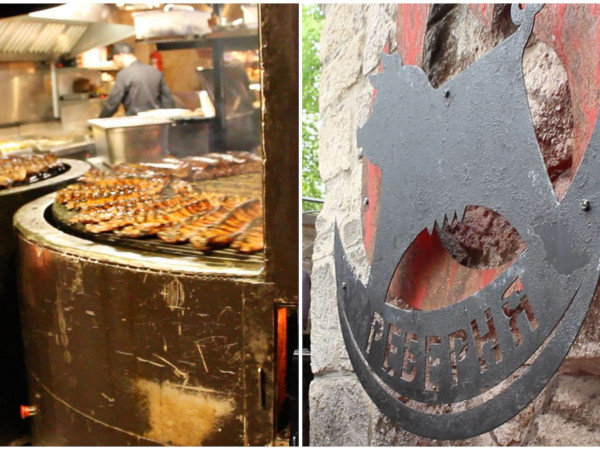 7. Arsenal Ribs
Vegans and vegetarians should definitely avoid Arsenal Ribs. It's arguably the most popular restaurant in Lviv with queues outside that can last a few hours, but once you get inside, you'll discover that it is worth the wait. Serving mouthwatering pork ribs cooked on an open fire grill, Arsenal Ribs is a must for any meat lover.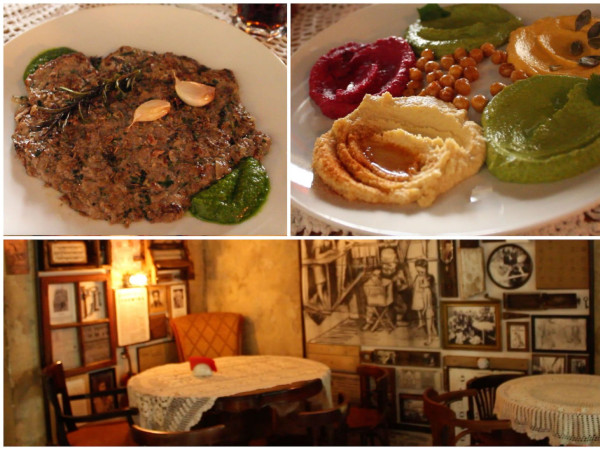 8. Jewish Cuisine
Lviv is home to a large Jewish community which means there are plenty of opportunities to try their traditional cuisine. We recommend a visit to At the Golden Rose for an authentic Jewish experience, complete with traditional Jewish food and pre-dining rituals, such as the server pouring water on my hands to wash them. The service in At the Golden Rose is fantastic too. The staff are pleasant, attentive and happy to recommend what to order if you're a newbie to the cuisine like me.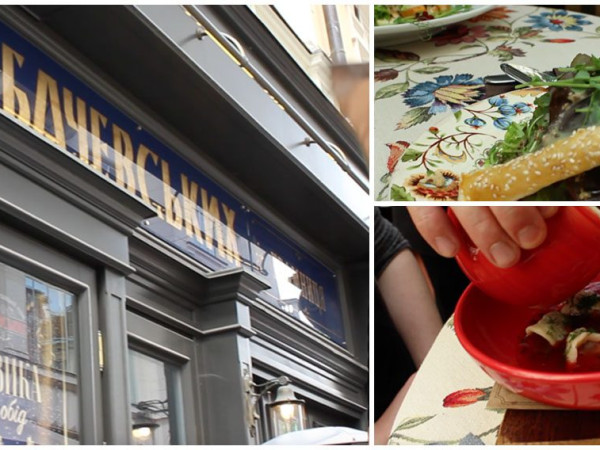 9. Bachevski Restaurant
Last, but certainly not least, on our list of Lviv food is Bachevski Restaurant. As we mentioned already, the city is a bubbling stew of cultures and cuisines, but the food Lviv is bestt known for is Galician – and there is no better place to try it than in Bachevski Restaurant.
Order a soup with dumplings and enjoy the theatrics as the server pours the steaming broth to create this tasty, traditional dish. The Pierogi Galicyjskie are absolutely delicious, too. Bachevski Restaurant is also popular with Polish locals, as well as visitors – there's a great selection of Polish cuisine to choose from.
Whether you're in the mood for the local Galician cuisine, Jewish food, Polish delicacies, Italian dishes or even just a McDonald's, one thing's for sure, you'll never go hungry in Lviv. Bud'mo!
Flights to Lviv