How does Lviv taste? Is it as sweet as chocolate or as fragrant as coffee? Can it be bright and spicy, like Galician cuisine?
Galician cuisine is dynamic and original, it was created due to its taste and culinary tradition of different people who existed here. It is also Ukrainian, Polish, Greek, Hungarian, there are also Jewish, Armenian, Italian and Austrian cuisines.
So what is it like - Galician cuisine and it is sought after in Lviv?
Be sure that when it comes to gastronomic ideas, it's very complicated, but believe us in a variety of tastes without insider tips cannot do it here!
You will not even notice how to be on the last mark of our delicious TOP, so we prudently share with you a list of Galician cuisine establishments, where each next position in the new menu will be a pleasant discovery! Prepare yourself for a gastronomic extravaganza and be ready for extremely useful content, but we are prepared to answer the most popular request: "Where to go in Lviv?"
Establishments of Galician Cuisine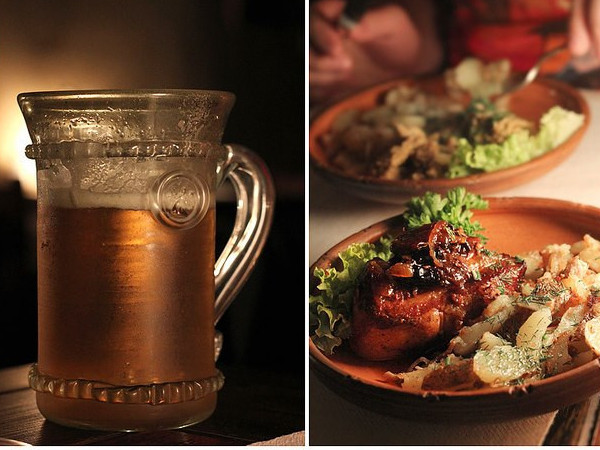 Trapezna Idey Restaurant
18а Valova St. | 11 a.m. - 11 p.m. | +38 032 25 46 155
Gruli z barobuli (Potato zrazy)
Restaurant with an authentic medieval interior in the pubs of the former Bernardine Monastery. We recommend you to taste borshch and onion pie.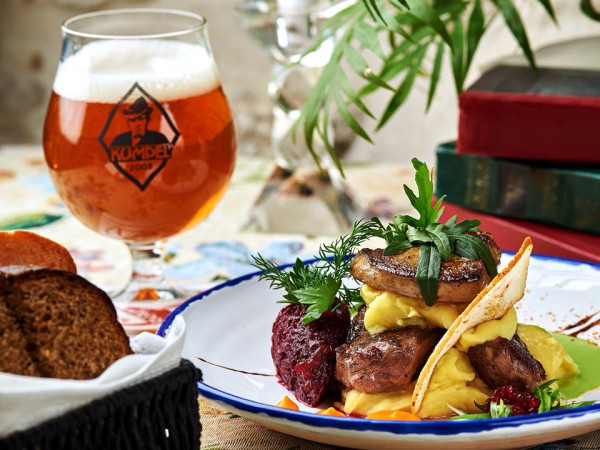 Baczewski Restaurant
8 Shevska St. | 8 a.m. - 2 a.m. | +38 098 22 44 444
Beef roll with prunes
The cuisine of this elegant restaurant collects and preserves the legendary recipes of Galicia: the traditions of Galician, Ukrainian, Polish, European, and Jewish cuisine. The menu has vegetarian options.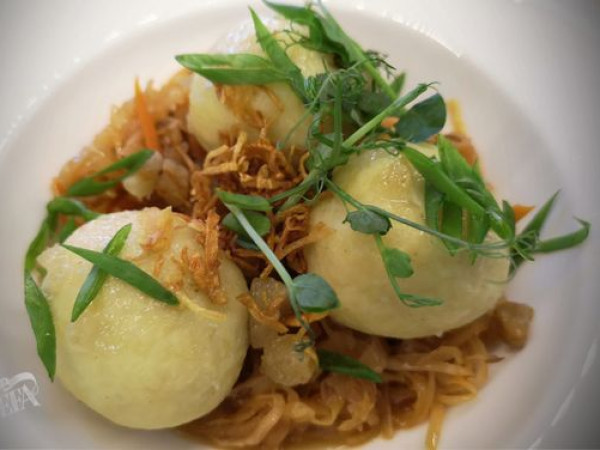 Gwara Restaurant
34 Brativ Rohatyntsiv St. | 11 a.m. - 11 p.m., Saturday, Sunday from 10 a.m. | +38 067 58 20 148
Gwarivski knydli (Potato dough with veal meat and onion)
The establishment is named after the Lviv dialect, which is called "Gwara". The restaurant concept was worked by Mariana Dushar, a researcher of Galician gastronomic traditions, better known as Pani Stefa.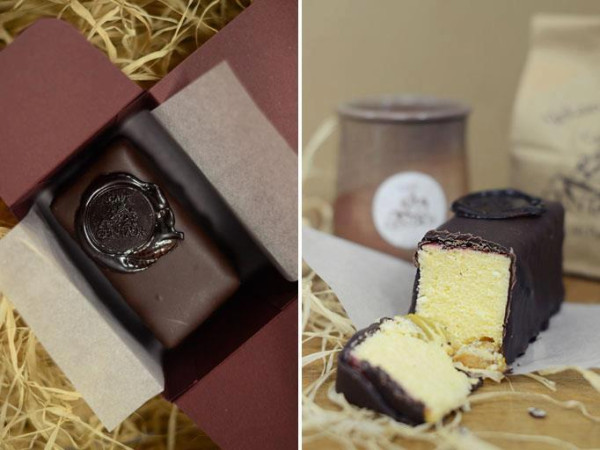 Kentavr Restaurant
34 Rynok Sq. | 8 a.m. - 11 p.m. | +32 032 23 55 512
Syrnyk
Breakfasts, Galician cuisine, and coffee are the three main things that the residents and guests like this author's restaurant.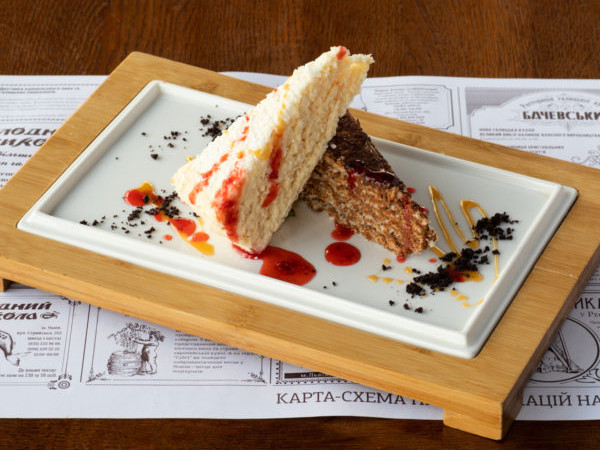 Atlas Restaurant
45 Rynok Sq. | 8 a.m. - 12 a.m. | +38 032 23 58 188
Andruty (Waffle cake with caramel)
An artistic restaurant, which is the embodiment of the best Galician culinary traditions. Here you can taste dishes of Ukrainian, Polish, Austrian cuisine, and your favourite Galician dishes!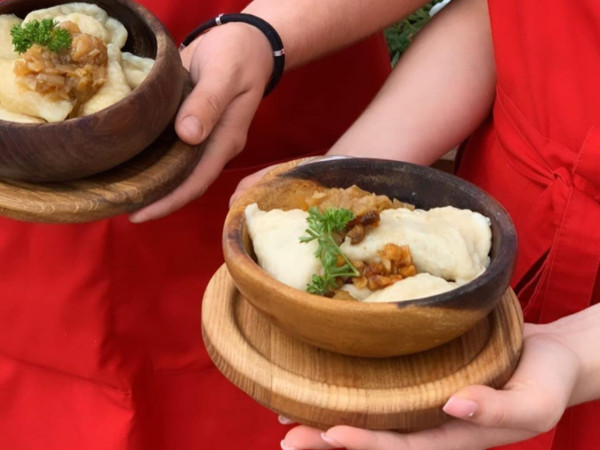 Baluvana Galia Varenyky Place
1 Yavorskoho Sq. | 11 a.m. - 11 p.m. | +38 098 62 24 466
Varenyky with cabbage and mushrooms
Classic Ukrainian cuisine from different regions in the contemporary interior. The menu offers sweet and salty varenyky* (*dumplings), pelmeni*(*ravioli), aslo borshch and bohrach.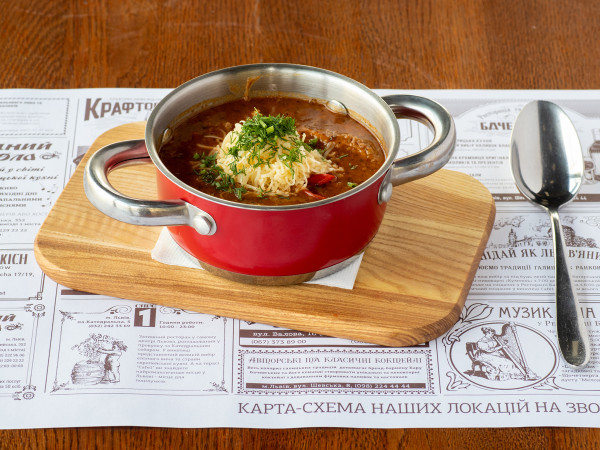 Kumpel Restaurant
6 Mytna Sq. | around-the-clock | +38 032 24 21 780
Traditional flaczki soup (A thick soup with beef stomach, with a ravine and sour cream)
The restaurant serves only traditional Galician cuisine. Authentic Galician recipes: flaczki, garlic soup, karmanadlia, banosh, andruty, etc. - combined with a sophisticated restaurant serving.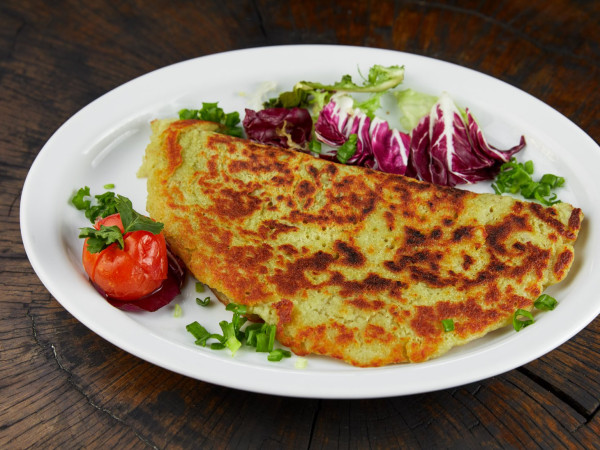 Zafair Galician Restaurant
55а Dzherelna St. |10:00-23:00 | +38 097 42 76 072
Kremzlyky (Potato pancakes)
Try the dishes, smoke the Zafrair pipe, and dance to live music!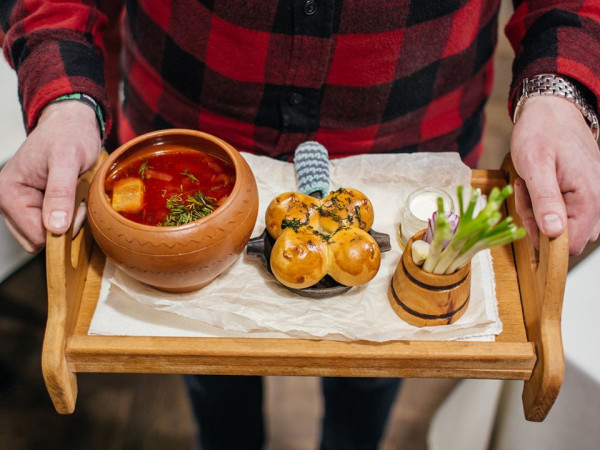 Holodniy Mykola Restaurant
352 Stryiska St. | 12 p.m. - 12 a.m. | +38 098 22 92 222
Borshch from stove
The restaurant serves traditional Galician dishes. Also, there is a large selection of fish dishes.
Travel the world in the tastes of Galician cuisine! Arrange discussions about its origin! Collect gastronomic impressions and take them home as a souvenir, giving Galician cuisine new flavors!

Explore Lviv in its tastes!