10 locations for a business lunch in Lviv.
Lunch is an important meal that often determines your mood for the rest of the day and your overall productivity. Today we have prepared a list of places in Lviv that offer business lunches. It will help you speed up your search among the many options for where to go for lunch or which place to choose to solve business issues in a pleasant atmosphere.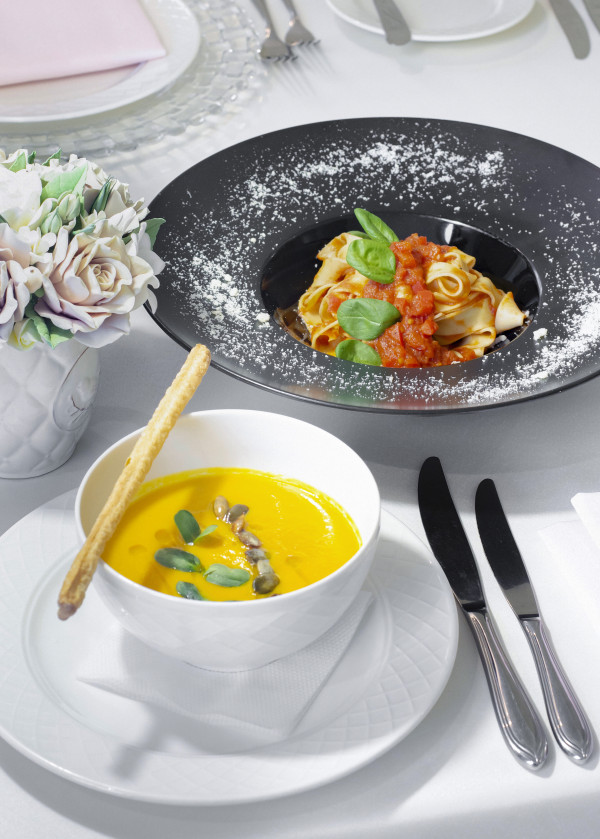 20 Nyzhankivskoho St.
12 pm - 3 pm, except Sat - Sun
Price: 210 UAH
Valentino is an Italian restaurant with a refined interior and a sophisticated atmosphere. It is located not far from Rynok Square. Also, there is a terrace with panoramic views of the ancient city. It is a popular venue for banquets, romantic dinners, corporate events or business meetings. The restaurant will be a perfect place for lunch with friends or colleagues. The dishes list for a business lunch includes a salad and the first and second courses of your choice. For example, it can be Caesar salad, pumpkin cream soup, spinach and chicken strudel, or Italian pasta. You choose from the options on the menu to your liking.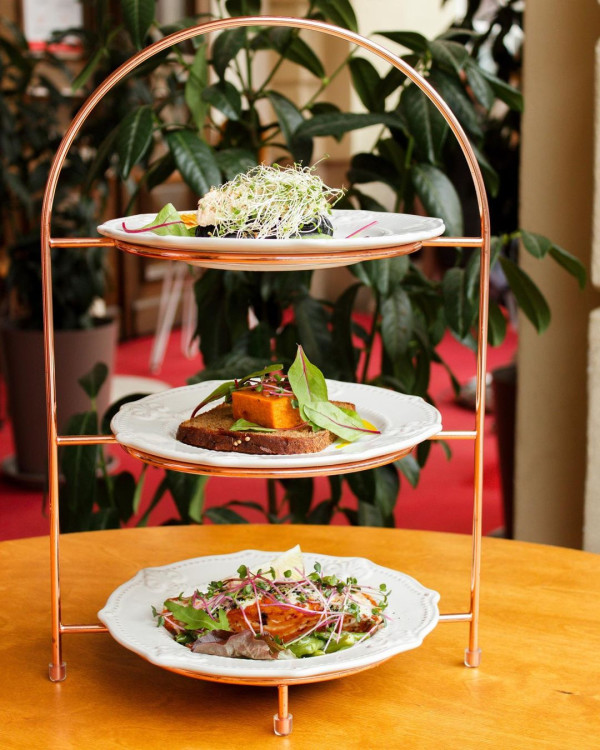 1 Rynok Sq.
1 pm - 6 pm
Price: 149 to 169 UAH
If you're looking for a special place to dine, don't hesitate to visit Grand Cafe Leopolis. The restaurant consists of several halls, the walls with about 700 unique photographs from the city's history.
Also, you can order "lunch towers" - delicious food and original presentation. The menu offers three variants of towers: mushroom, fish and meat. For example, the fish tower includes a creamy soup with salmon, lordly scalps, potatoes, broccoli, leeks, and corn; cream cheese with aromatic dipping sauce and homemade bread. In addition, here you can enjoy original desserts, order lavender coffee, buckwheat tea or author rose mulled wine.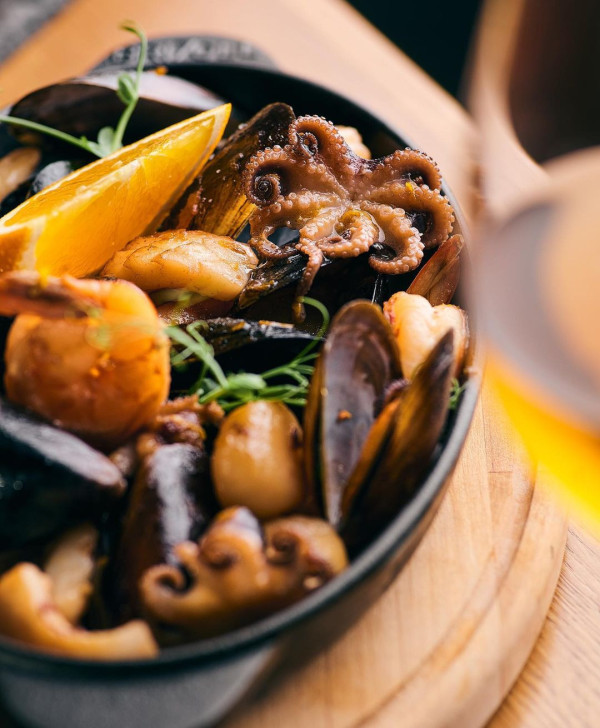 Green Garden
1 Rudanskoho St.
1 pm - 3 pm, except Sat - Sun
Price: 180/ 190/ 200 UAH

Green Garden is another popular place in Lviv where you can have a delicious lunch. The restaurant's name is consistent with the interior design: lots of live greenery in the decor, rich emerald shades of furniture, and paintings with trees.
The menu offers a variety of dishes: hot and cold appetizers, focaccia, pizza, pancakes, pasta, ramen, rolls, WOK-menu dishes, and salads. Choose a comprehensive business lunch that suits your preferences. The restaurant offers three menu options. For example, choose a set of cream soup, pasta, and a drink - hearty and delicious.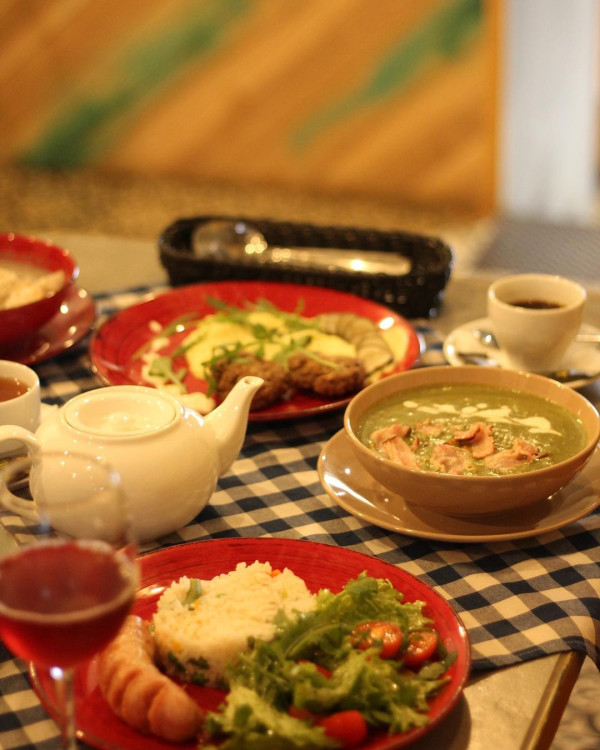 Budzzini
8 Doroshenka St.
12 pm - 4 pm, except Sat - Sun
Price: 150 UAH
Budzzini is a perfect restaurant in the city centre. The menu consists mainly of Italian dishes. The interior of the restaurant combines modern classics and Italian trattoria motifs. The menu includes Neapolitan pizza on a thin dough with various fillings, ravioli with shrimp, grilled camembert with pear, and risotto. The restaurant also offers complex business lunches at affordable prices. They include first and second courses and a drink additionally.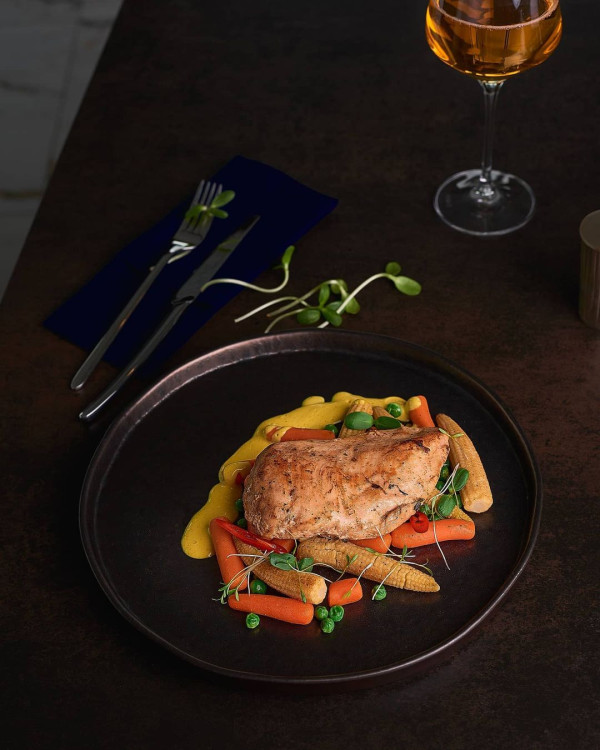 14 Soborna Sq. (Roksolana shopping centre, 7th floor)
12 pm - 4 pm except for Sat - Sun
Price: 279 UAH
Cloud no.7 Panorama is a location that is ideal for a business meeting with colleagues, a romantic dinner, a birthday celebration or even a party with friends. The menu includes European, Asian, Ukrainian, Japanese and fusion cuisine. It has a cocktail laboratory and a wine list with a wide range of choices. You'll agree that delicious dishes and breathtaking views are the perfect places for a business lunch. Daily, you can order a lunch set, which includes the first and second courses, a salad and a drink.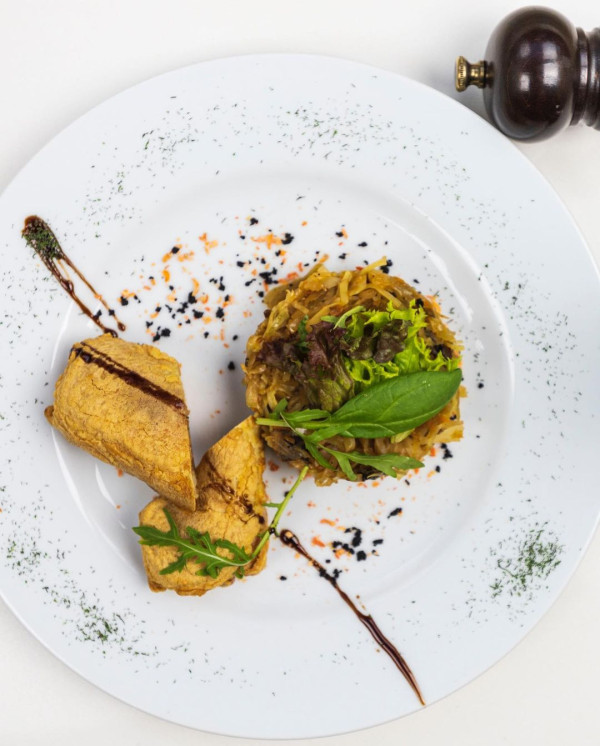 Hrushevskyi Cinema & Jazz
28 Shevchenka Ave.
12 pm - 4 pm, except Sat - Sun
Price: 228 UAH

Hrushevskyi Cinema & Jazz is a cosy restaurant in the city centre that combines the atmosphere of real music, good movies, art exhibitions, exquisite cuisine and quality service. If you are looking for a restaurant for a business lunch with colleagues or want a nice lunch in a great atmosphere, visit this place. The restaurant offers business lunches, which include a salad, a first and second course, and a side dish. There is also a children's menu.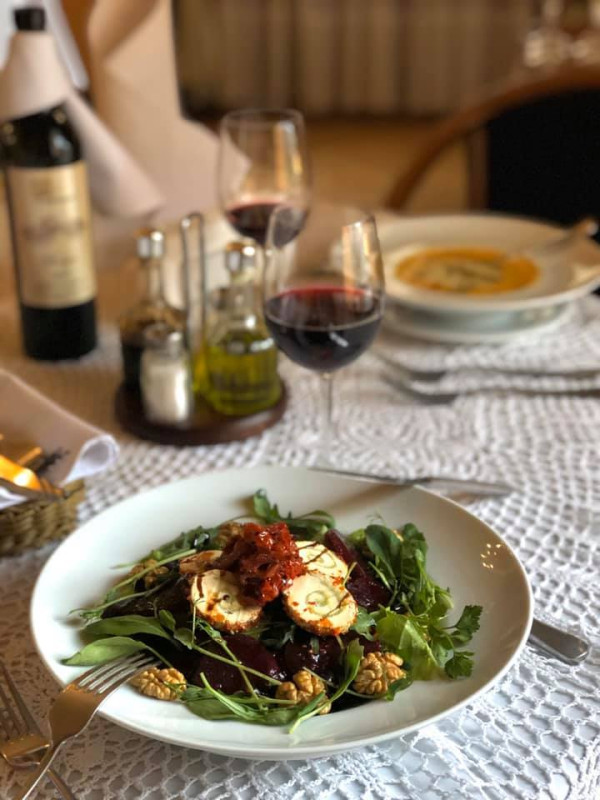 Videnska coffee house
12 Svobody Ave.
12 pm - 4 pm, except Sat - Sun
Price: 200 UAH
The Videnska Coffee House is one of the first coffee houses in Lviv, which began its work in 1829. It is a perfect place for a rendezvous with a cup of coffee or a business meeting with colleagues. The menu includes several business lunch options, and guests can choose a set to their liking. For example, you can order Ukrainian borsch, roasted beet salad, or Austrian schnitzel.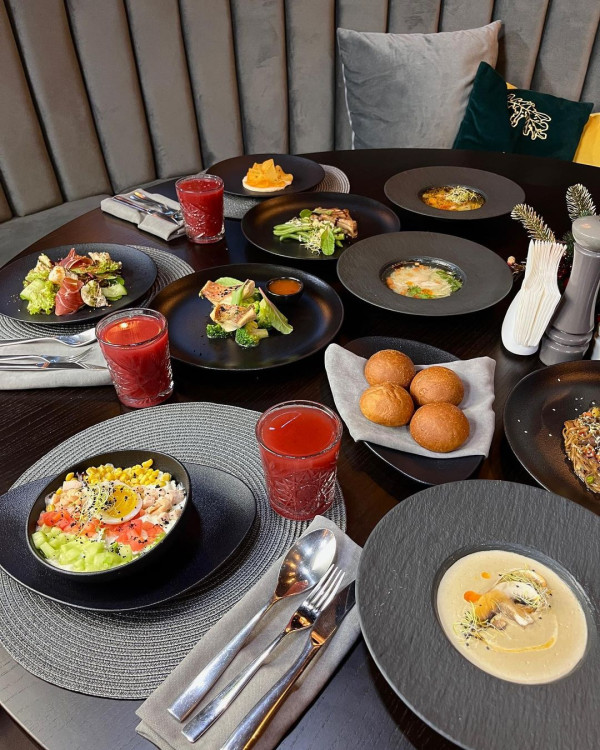 43A Vitovskoho St.
12 pm - 4 pm, except Sat - Sun
Price: 276 UAH
Park. Art of Rest is a restaurant complex located in the Park of Culture. The menu consists of European cuisine, and the wine list includes more than 150 items. On weekends the restaurant offers a breakfast menu, and on weekdays it serves business lunches. Variants with traditional borsch and fried dumplings or a business lunch that includes sushi rolls with mackerel, cream cheese, and unagi sauce - you can choose what you like today.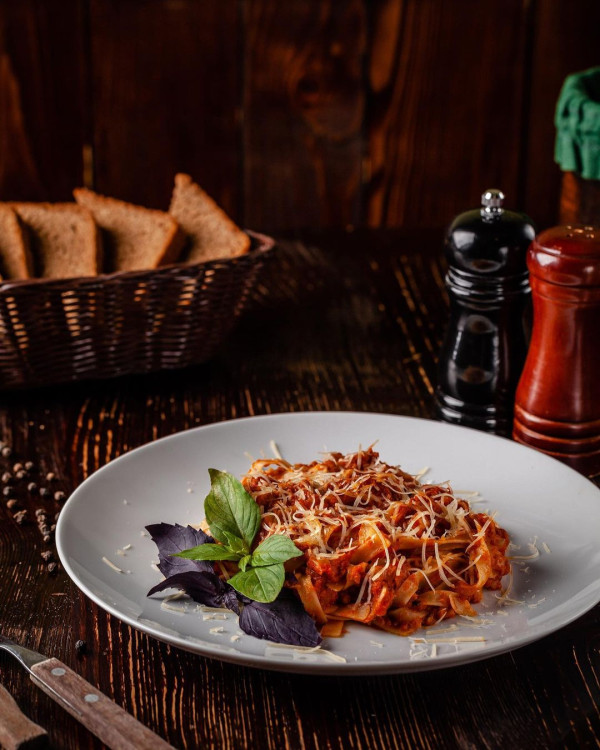 White lion
15 Lesi Ukrainky St.
12 pm - 4 pm, except Sat - Sun
Price: from 150 UAH
The White Lion pub is located near the Opera House. It offers a wide selection of Ukrainian cuisine and a special offer - "lion" portions for four people. We recommend ordering traditional dumplings with potatoes, meat and cabbage, Galician pancakes and banosh. More than 30 types of beers from Germany, Austria, the Czech Republic, France, Ireland, Holland, Austria, and Mexico are offered here for beer lovers. The White Lion has a special lunch menu, where you can order a business lunch (salad, first and hot dishes, side dishes and a drink).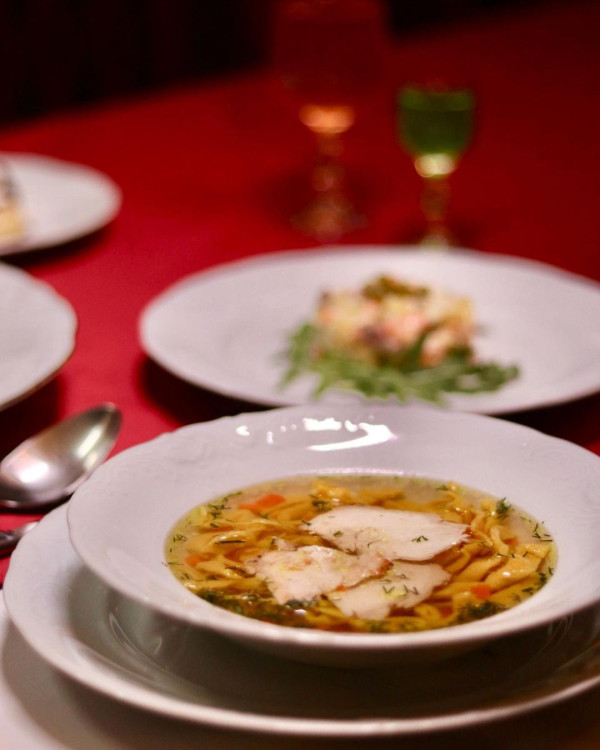 Pidpilnyi Kindrat
25 Valova St.
12 pm - 3 pm, except Sat - Sun
Price: 195 UAH
The Pidpilnyi Kindrat restaurant is one of the best places in Lviv to try Galician cuisine. Here you can taste borsch made from young beets, bograch with smoke, Galician zhurek, pancakes with meat filling, baked pstrug (trout), black sausage, potato dumplings, and many more delicious and original dishes.