Currently, many families are forced into shelters during аir raid alerts. This is especially important at this time - to distract children from the reality of war, reduce psychological stress, and in general - comfort the baby. For this purpose, we have prepared a list of useful resources.
Books online
A nation that reads even during wartime is invincible! The Ukrainian book community has united for a common goal - a free and independent Ukraine. As a result, more than 50 publishers have provided free access to audio and e-books.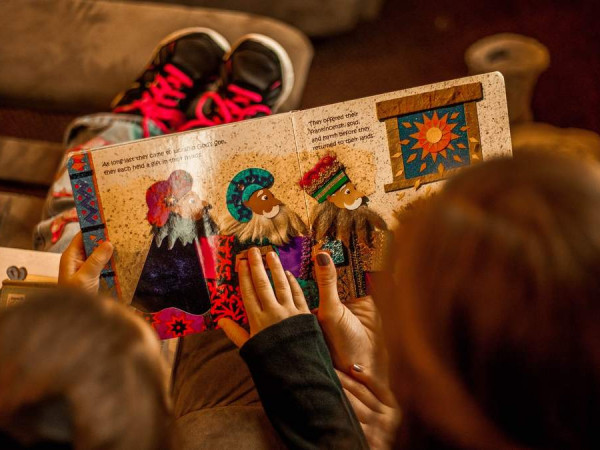 Ranok Publishing House
provided models of modern children's literature by Ukrainian authors https://bit.ly/3K1Bedx
Yakaboo Book Platform
has opened free access to reading and listening to books in the mobile application https://bit.ly/3Dutyy8
E-books from "A-BA-BA-HA-LA-MA-HА"
are also freely available to the youngest readers. You will find them in the already mentioned Yakaboo application.
Old Lion Publishing House
Almost 30 e-books for children of all ages you can download for free from the Old Lion Publishing House website. These are works by Halyna Vdovychenko, Ihor Kalynets, Dzvinka Matiiash, Iryna Lazutkina, Zirka Shevchenko and other children's writers https://bit.ly/3IX5NA2
The Bookshop-Coffee Shop Staryi Lev in Lviv (17 Halytska St.) also works as a collection point for humanitarian aid for the army and IDPs, including children. Read about current needs in the telegram channel of the bookstore https://t.me/starlevHalytska
"Ukrainian fairy tale" and "Tree of fairy tales"
Ukrainian folk and classical author's tales, as well as Ukrainian children's folklore, available on the websites of the project "Ukrainian fairy tale" https://kazky.org.ua/zbirky/knihovna and "Tree of fairy tales"
Open Book e-library
Ukrainian and foreign classics studied at school are available on the Open Book e-library website https://bit.ly/3tV3RDO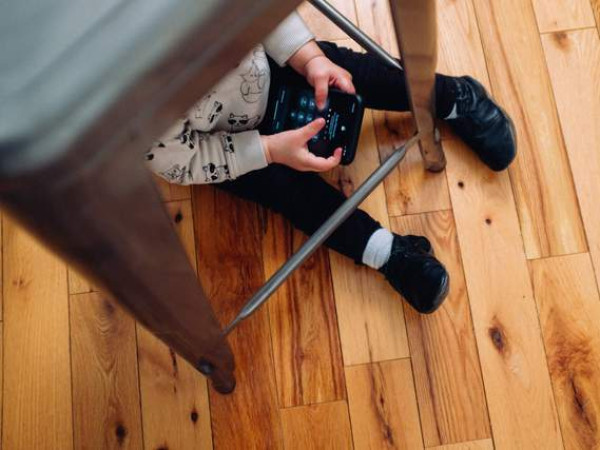 Project "Suspilne: kazky"
Why does a kangaroo jump and a cat wash in the afternoon? How did a goat and a fox share a bag of carrots and a chicken save a rooster? You can learn about all this from the best fairy tales of the peoples of the world, voiced by famous Ukrainians: Andrii Khlyvniuk, Serhii Zhadan, Serhii Kolos, Jamala, Serhii Tanchynets and others.
Audiobooks are available on the project website https://kazky.suspilne.media/list.php, , as well as on the Telegram channel https://t.me/suspilne_kazky.
In addition to listening online, audio tales can also be downloaded to your phone or other gadgets in advance in case the connection is lost.
Additionally, the site has a radio of author's fairy tales in Ukrainian for children https://kazky.suspilne.media/online.php
The first Ukrainian audiobook "Abuk"
published a list of free children's audiobooks in a mobile application. You can choose from 75 professionally voiced fairy tales, short stories and collections of poems from favorite writers from Astrid Lindgren and Charles Dickens to Oleksandr Dermanskyi and Kateryna Babkina.
"365 bedtime fairy tales"
We remind you of the joint project of the Ukrainian Book Institute and Media Service Megogo – "365 bedtime fairy tales". These are professionally voiced folk, classic and modern fairy tales for kids, available on Youtube https://bit.ly/3NxyoPI
By the way, the MEGOGO service has opened free access to cartoons, movies and audio tales https://bit.ly/36MPBnF
Telegram channels "Pavlusha i Yava" and "Audio Tales"
In the Telegram channels you can download audio tales and listen without internet access https://t.me/pavlushaiyava, https://t.me/kazky_ukr
Cartoon series "TravelBook. Ukraine"
How did Didukh save Christmas? Why should you never call a Nobel laureate to a duel? Who helped Mykola Hohol create the first Ukrainian fantasy? How did a Ukrainian teach NASA to fly?
The Travel Books series, in a modern format, tells important facts about history, science, and art. You can interest young Ukrainians with incredible wow-facts about our country, as well as watch all the series of 5 seasons on the project's YouTube channel https://bit.ly/3JSNsoV
Do you want to study, travel and test your knowledge about Ukraine in one place? Then the application "Travel book. Swipe and travel" will come to the rescue. More than 2,000 different facts, 29 game sections and 60 different award categories.
Ukrainian children's online radio RADIOKIDS.ONLINE
Bright magic music, a large base of lullabies from Ukraine and around the world, quality content of classical music for children, educational programs for learning foreign languages, educational programs "In the world of animals", fairy tales, radio shows and literary readings in collaboration with children's publishers. Ukrainian authors and children's educational initiatives https://www.radiokids.online/
NUMO online kindergarten is a joint project of UNICEF and the Ministry of Education and Science of Ukraine. These are educational video classes for children 3-6 years old. All videos are broadcast on the YouTube channels of the Ministry of Education and Science and UNICEF and on the MEGOGO platform.

The New Ukrainian School organized a series of informative online meetings with teachers.

You can also find a list of useful distance platforms for children's learning and self-development on the official website of the Ministry of Education and Science of Ukraine.

Reform Support Team at the Ministry of Education and Science of Ukraine has prepared simple tips on packing an "anti-alarm" suitcase for children. You can take such a suitcase with you to a shelter or evacuation, it will help to spend quality time with the child, calm down and distract him from the events around.
Take care of yourself and your loved ones!
Everything will be Ukraine!