SPA complexes in Lviv: services and prices.
Do you dream to get away from everyday life to enjoy the rest, but also with health benefits? We have selected splendid places created to restore strength, energy balance and harmony between body and soul. All this awaits you at the procedures in the top SPA centres of Lviv.
Here you can restore physical fitness and emotional balance, and highly qualified specialists will be happy to help with the choice of procedures and give advice. We offer you a wide range of services, rest and recovery.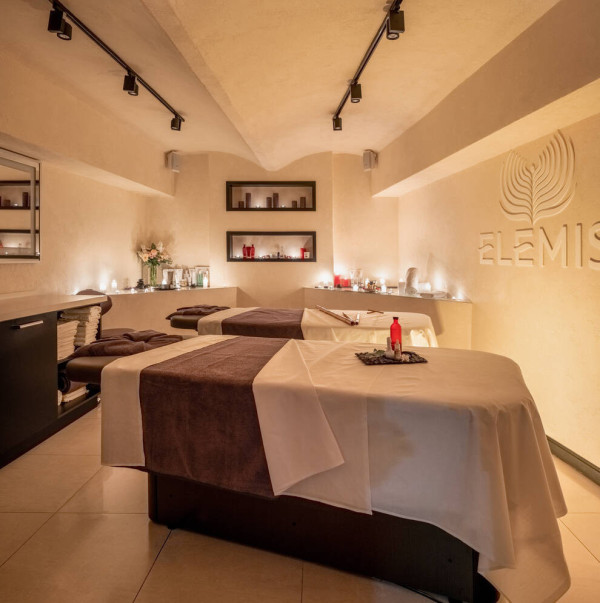 Grand Hotel Lviv Casino & Spa
13 Svobody Ave.
9 am - 9 pm
Directly, one of the oldest hotels in Lviv, located in the historic part of the city. Here you can fully feel the relaxation of a comfortable spa centre.
Onsen Spa invites visitors to relax in the pool with the underwater current. The Jacuzzi, with a temperature of 37 ° C, contributes to the rapid relaxation of muscles; a variety of saunas - classical, Roman, Finnish, salt, and infrared; cosy hay room, kraksen, after visiting which, sleep will become carefree.
Price: if you are staying at the hotel - use of the spa area is included in the price. Guests who wish to visit only the spa - 1300 UAH / 1 person when ordering one of the special offers on the official website.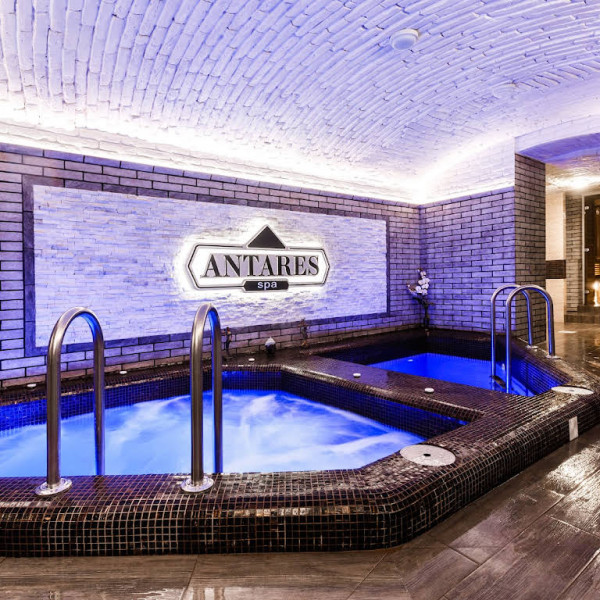 Antares Spa
3 Hertsena St.
24/7
It is easy to take a step towards harmony by relaxing in the Antares Hotel Spa. A unique place where you are offered to visit two bath halls equipped with steam rooms in the form of a wood-fired bath. For cooling, there is a swimming pool, a hydromassage box, a regular shower and a Charcot shower - to keep the muscles in good shape.
If necessary, visitors can buy bath accessories - towels, hats, slippers, bathrobes, and fragrant brooms.
After hot steam, you can relax in a cosy living room, drink herbal tea, or have lunch with dishes of European and local cuisine.
Price: day sauna from 7 am to 12 am, up to 4 people - 750 UAH / 1 hour, each additional hour - 180 UAH. Night sauna from 12 am to 7 am, up to 6 people - 2 500 UAH / 1 hour, each hour - 450 UAH.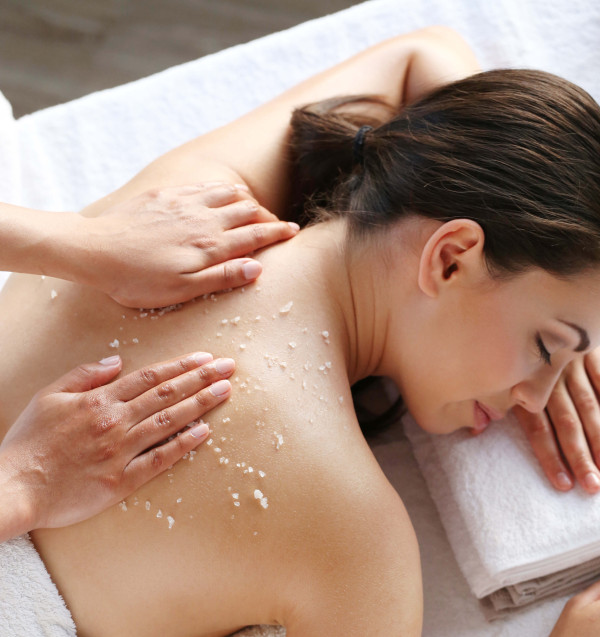 LH Hotel & Spa
1 Petrushevycha Sq.
Mon - Fri 12 pm - 9 pm
Set 9 am - 8 pm, Sun 9 am - 1 pm
Professional SPA procedures in Lviv are an ideal opportunity to combine business with pleasure, escape from everyday life and devote time only to yourself. LH Hotel opened its doors in 2012. Here guests have a unique opportunity to use the swimming pool, gym, beauty centre, and most importantly - to relax in the SPA, with Roman and Finnish steam rooms.
There are two recreation areas, a contrast pool and jacuzzies, like honey, aroma, sports, anti-stress, royal, Spanish or Hawaiian massages, reflexology, stone therapy, shiatsu and other range of procedures.
Price: if you stay at the hotel in a higher category room - use of the spa area from 12 pm to 9 pm is included in the cost. In general, three categories of subscriptions can be purchased on the territory of the hotel or a one-time entrance ticket (spa, gym, swimming pool) - 790 UAH / 1 person.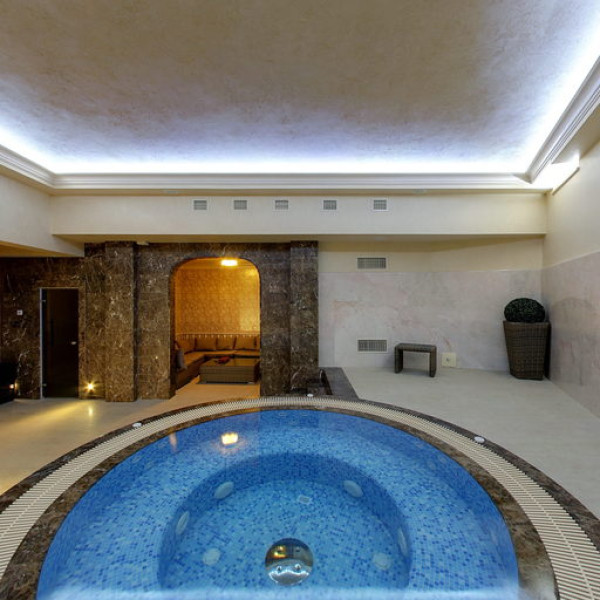 Nobilis Hotel
5 O. Fredra St.
9 am - 9 pm
Elegance is about the 5-star hotel Nobilis, which opened its doors to guests of Lviv in December 2011. Everyone who cares about their health and prefers high-quality rest is invited here.
After a busy day, you can relax and unwind in the hot tub or massage. The level of sophistication is about the hotel's SPA, where the hall is divided into a Finnish sauna, Jacuzzi area, Roman steam room, and chill out. There is also a cosmetic centre and a massage room at the SPA centre.
Price: hotel guests can visit the spa area for 1 hour free, then - 300 UAH/hour. For a company of up to 5 people, the cost is 1000 UAH/hour.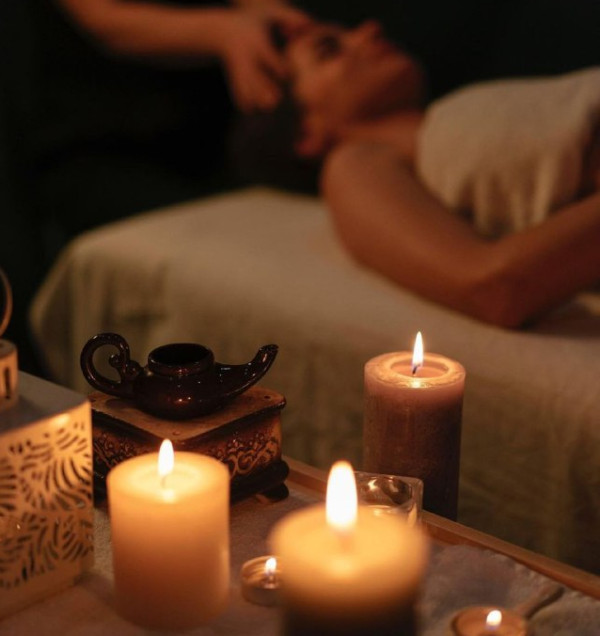 Shum Vody Massage & Spa
109 Zelena St.
10 am - 10 pm
There is a location in Lviv to retire. After all, the noise of machines makes us machines - Shum Vody makes us alive. Guests of the SPA complex are offered to leave all their problems, relax from everyday worries and enjoy the sophisticated high-level SPA procedures!
Time stops here. You can choose from exclusive bath programs, a Turkish hammam, a swimming pool, and professional and Thai wellness massages, and you can use the space of the complex can for corporate team building.
How about diving into the depths? A joke, of course, but it's about the practice of nailing available here.
The price includes the necessary linen - towel, bathrobe, sheets, peshtemal and disposable slippers. You can also enjoy fragrant herbal tea and sweets.
Price: Bath Spa - 1.5 hours, 2500 UAH / 1 person. Corporate reboot (Slavic steam room + hammam), duration 4 hours, from 7 to 10 persons - 2500 UAH / 1 person.
Taurus Hotel & Spa
5 Kniazia Sviatoslava Sq.
9 am - 9 pm
If you are looking for peace and harmony, you should visit the SPA centre of the Taurus Hotel. To relax and maintain health, guests can take various body baths. SPA is equipped with a multifunctional Aquadelicia bath, which allows you to carry out underwater shower procedures - massage, pearl bath, and whirlpool baths. By the way, before taking such baths, you should consult with specialists.
There is a Roman sauna, thanks to which you will restore body energy and relieve muscle tension. Jacuzzi can accommodate up to 6 people, and the water temperature here is approximately 34 ° C. There is also a swimming pool equipped with countercurrent and an artificial waterfall.
Price: swimming pool, jacuzzi and two saunas - 200 UAH / 1 person.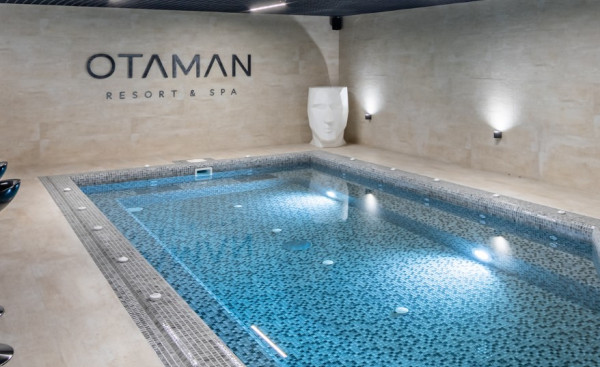 Otaman Resort & Spa
кінець вул. Зелена, при виїзді на Кільцеву дорогу.
Години роботи: Пн. - Чт. з 10:00 до 21:00; Пт. - Нд. з 10:00 до 22:00
Сучасний fusion готель радий повідомити, що відкрив свої двері у спа-центр в травні 2023 року. До ваших послуг сауна на дровах, хамам, арома сауна з соляною стіною, джакузі, лаундж і відпочинкова зони, де ви можете отримати послуги масажу та поглиблене очищення у хамамі. Місце повного релаксу і гармонії разом із Otaman Resort & Spa.
Вартість:
Пн. - Чт. 2 год - 600 грн, 5 год - 1100 грн, необмежений - 1500 грн;
тариф відвідування спа
Пт. - Нд. 2 год - 800 грн, 5 год - 1200 грн, необмежений - 1600 грн;
тариф для гостей готелю 2 год - 400 грн, 5 год - 800 грн, необмежений - 1000 грн.
Ще більше ідей для відпочинку: