Picturesque nature, clean ponds, cosy houses, and developed infrastructure are classic summer holidays. How to spend a busy weekend, arrange a reboot and recharge your batteries with the energy of nature?
To do this, we have prepared a list of various recreation centres near Lviv.
VIKING BAY

It is a whole country for active recreation, located on 12 hectares. For vacationers are offered:

lake with a beach where you can swim, sunbathe, go fishing, boating, kayaking, catamarans
hotel complex with rooms of different categories
Hygge houses, made in the Scandinavian style
gazebos with barbecue areas
sports grounds (football, basketball, volleyball, badminton)
rental of bicycles, rollers, bicycles
place for camping

Nearby is the amusement park "Ururu" - a great place to relax with children.

Address: 14 Lisova St., Stare Selo, Lviv region

Details

SHERWOOD

35 km from Lviv, in the forest-park zone, there is another hotel and recreation complex. The spacious area, the lake, the wooden buildings and the picturesque nature create a unique, cosy atmosphere for a pleasant stay.

For guests available:

hotel rooms of increased comfort
restaurant with Ukrainian and European cuisine
beach near the lake with sunbeds
gazebos by the lake
fishing
horseback riding
football field

Address: 38B Zelena St., Dovhomostyska village, Lviv region.

Details

DACHA

The complex is located in a quiet and cosy place, only 20 minutes by car from Lviv. A good option for a family vacation. Necessary conditions are available: the beach, a play area for children, cosy gazebos, which can be comfortably accommodated on a hot day and have a good time in the evening in a friendly circle of loved ones.

You can:

organize an outing picnic
swim and relax on the beach near the lake
steam in the sauna on firewood
experience the healing power of the health tub
play sports games

Address: 58 Mitskevycha St., Novyi Yarychiv, Lviv region.

Details
EDEM RESORT MEDICAL & SPA

Lake with sandy beach, surrounded by forest, landscaping, magnificent views, several restaurants with delicious cuisine… You can abstract from the hustle and bustle of the city by visiting the Edem Resort Medical & SPA. On the territory which is located:

5-star hotel with apartments
own medical and health and spa centres
50 springs of mineral water that fill the famous lake Molodosti
landscape sculpture park
Golf club and tennis court
own stables
hunting grounds, vineyards, garden

Address: 1 Park Kraina Edem St., Strilky, Lviv region.

Details

KRYVE OZERO

The country recreation complex, surrounded by a pine forest, is a modern territory for cosy and comfortable relaxation.

For vacationers are offered:

hotel with comfortable rooms
comfortable summer houses
gazebos near the lake with barbecues
restaurant
catamarans on the lake, fishing
sauna with pool

There is a children's club, a variety of entertainment and workshops for children.

Address: 34 Zelena St., Novoiavorivsk, Lviv region.

Details

EMILY RESORT

At a distance of only 4 kilometres from the historic centre of Lviv, a new complex awaits you for recreation, sports, complete emotional and physical recovery and freedom from the city among the unique natural landscapes.

For recreation there are:

hotel with a multifunctional SPA-center
medical centre for recovery
TERRA restaurant
sandy beach
lake and two natural pools
cosy lounge areas

Address: 9B Khmelnytskoho St., Vynnyky, Lviv region.

Details
VERESHCHYTSIA

The recreation centre is located on the shores of a natural lake in the Yavoriv National Nature Park.

What is offered for recreation?

fishing in the lake
rent a gazebo and barbecue
rent house
boating, catamarans

There is a playground for children.

Address: s. Vereshchytsia, Yavoriv district, Lviv region.

Details

SOSNOVYI BIR

The holiday complex is located in a pine forest; it creates a unique atmosphere of peace and comfort. And the already clean, fresh air with coniferous aroma; can invigorate and soothe at the same time.

There are:

four lakes (three of which are for fishing, one can swim in)
places to spend the night
coffee
a complex of gazebos with barbecues,
football and volleyball courts,
playground

Address: 21/1 Lisozavodska St., Sudova Vyshnia, Lviv region.

Details

SIANIA

Another recreation complex is located in the shade of a pine forest. Landscaping, terraces with greenery and an outdoor pool. Nearby is a healing spring with mineral water and a picturesque lake where you can go fishing, sunbathing and swimming.

Additionally:

sauna, wood-fired bath
gazebos with barbecue area
hunting lodge

Address: 76 Tsentralna St., Rakovets, Lviv region.

Details
LVIV SWITZERLAND

The camping hotel is located near Lviv, in a cosy place by the lake. It has all the amenities for a comfortable stay: hotel rooms, gazebos, beach, and picnic areas. It is also possible to spend the night in tents. A trampoline, a rope park and a playground are provided for children's recreation in the complex.

Address: 1B Ozerna St., Davydiv, Lviv region.

Details

MOSTYSHCHE

Quiet and peaceful place for cosy rest, restoration of peace of mind, and relaxation. Among the features - are the landscape, healing spring waters and the mountain range of the Holohora ridge. You can spend the day relaxing by the lake, in gazebos, or on the terrace.

Address: Mostyshche, Peremyshliany district, Lviv region

Details

MAGIC VALLEY

The hotel and recreation complex is located at a distance of 30 km from Lviv and is located on the shores of four lakes. Among the infrastructure: hotel, cottages, restaurant, gazebos, rope park, football, tennis and volleyball courts. You can play tennis, mini-golf, go fishing and sunbathe.

Address: 1 Ozerna St., Rodatychi, Lviv region.

Details
SHEPILSKA

The holiday complex is located near the Carpathians between the resorts of Morshyn and Truskavets. A huge lake, unique landscapes, Ukrainian and European cuisine, SPA-complex, comfortable rooms - a great place for a family vacation!

Among the entertainment:

horseback riding
paintball
tennis court
playgrounds for volleyball, mini-football
bicycle rental
recreation by the lake (beach with sunbeds, swimming pool with children's area, water slides, catamarans, boats).

Address: 1 Shepilske tract, Dovholuka, Lviv region.

Details

ZAHAR BERKUT

It is a well-known ski resort, but in summer - it is a comfortable holiday complex near the village. Slavske. It includes the hotel "Zahar Berkut", the restaurant "Vysokyi Verkh" on the top of the mountain, and of course, the highlight of the complex - a chairlift.

Natural beauty and maximum comfort.

Infrastructure:

recreation area by the pool with sunbeds, umbrellas, gazebos
table tennis
sports grounds
children's playroom
SPA-complex

Address: 1 Khmelnytskoho St., Volosianka, Lviv region.

Details

STYR HUNTING ECONOMY

A place is known for its colourful photos of a wooden house by the lake. In general, there are all the conditions for a good holiday: a small hotel, aviaries with wild boars, pheasants, pine forest and a lake. In the forestry, you can go fishing, go hunting, look at the local apiary, swim in the lake, and have a picnic.

Address: near the Zbrui village, Brody district, Lviv region.

Details
SMALL RIVER CAMPING

Camping is a great place to immerse yourself in an atmosphere of maximum interaction with nature. Located in the Skolivski beskydy National Nature Park, you can also visit Mount Parashka, Hurkalo, Sopit and Kamianka waterfalls, and Tustan Historical and Cultural Reserve.

Infrastructure: the place for tents, glamping, kitchen, cafe, barbecue area, hammocks, and children's playground with a swing.

Address: Stupnytsi tract, Korchyn, Lviv region.

Details

HONEY BLUES CAMPING

A farm where you can take an excursion to the apiary, have a picnic and spend the night in a tent. You will get acquainted with the life of bees and the work of a beekeeper, and you can buy apiary products. Feature - sleep in the hive is a great way to regain strength. Other attractions include pottery workshops, candle making and sweet gingerbread painting.

Address: 21 Nova St., Lubiana, Lviv region.

Details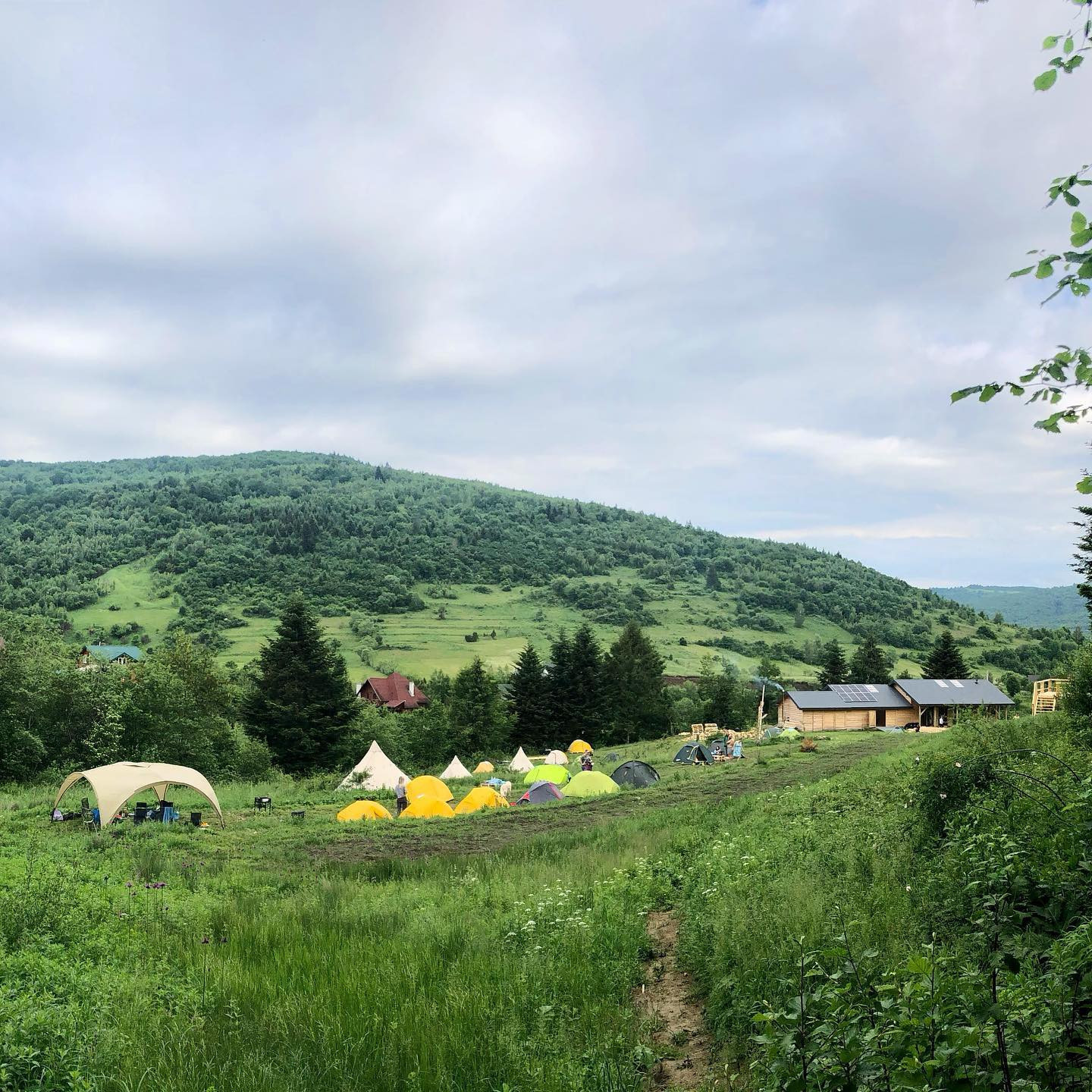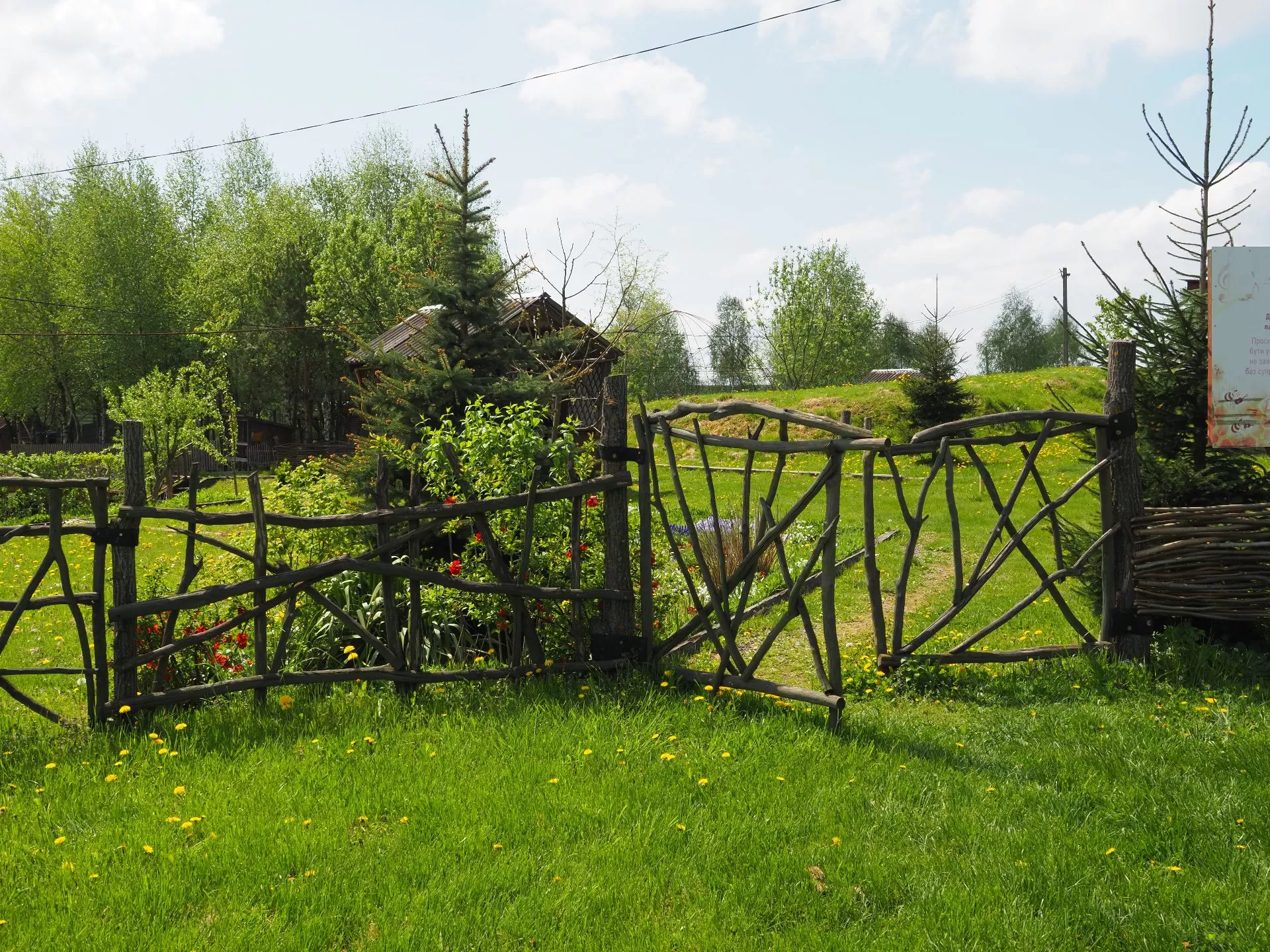 The material was prepared in partnership with the Department of Tourism and Resorts of Lviv Regional State Administration.