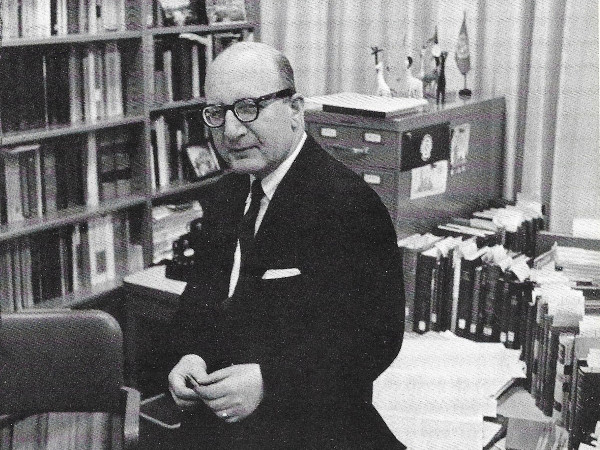 From Lviv to Harvard
On the first day of spring 1914, Ludwig Bruno Sohn (1914-2006), better known as Louis Sohn, was born in Lviv, Austria. His parents - Isaac and Fredericka, were physicians and natives of Lviv, and he became one of the most authoritative lawyers of the 20th century.
Sohn graduated from the Faculty of Law of Lviv University and lived in Lviv for a long time. He was interested in law, but also could speak languages - he mastered five foreign languages on his own. In addition, Sohn attended diplomatic studios, which then operated at the Faculty of Law, and spent a lot of time in the university library.
Louis Sohn succeeded in law, science and international relations, but realized that his Jewish origins could interfere with his future career. So he got in touch with Harvard Law School professor Joseph Bill. The latter was impressed by the knowledge and worldview of the junior counterpart, and he invited Sohn to Harvard.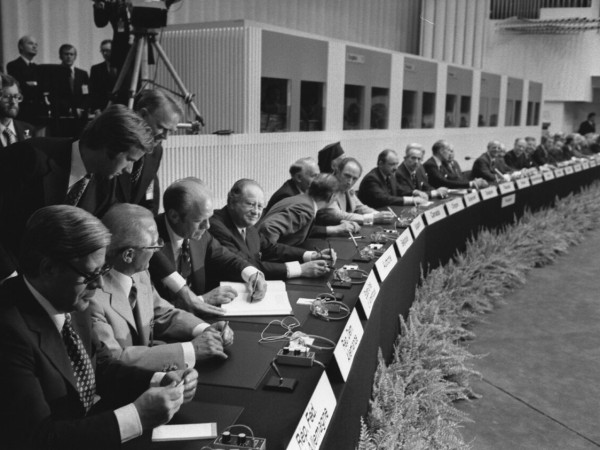 UN, the court in The Hague and adviser to the US President
Louis Sohn graduated from Harvard University with a master's degree in law. He later taught international law at Harvard, received a doctorate in law from Harvard Law School, and was a professor at Harvard University. However, the most important achievements of scientists are not national but international.
Sohn was one of the founders of the United Nations, working on the statute of this organization. His ideas and developments formed the basis of the system of modern international law. In particular, he defended the right to collective self-defence in the event of a military attack on an ally.
It was also Louis Sohn who insisted on the approval of the Declaration of Human Rights by all states and advocated the normative consolidation of the protection of women's rights in international law. There is another important fact in Louis Sohn's biography, which will be especially interesting for Ukrainians in the context of Russia's open aggression against our state.
Louis Sohn's concepts and ideas were a table book for the participants in the San Francisco conference, who in 1945 drafted the statute of the International Court of Justice in The Hague.
Therefore, modern international law would be impossible without the ideas of a native of Lviv, which allows considering him one of the main architects of modern international law.
From 1969 to 1971, Louis Sohn served in the administration of US President Richard Nixon as an advisor on international law and later represented the United States at international conferences and courts.
He was then elected chairman of the American Society of International Law (1988-1990) and chairman of the international law section of the American Bar Association (1992-1993).
Louis Sohn is not an alien
Louis Sohn died at the age of 92. All the world's leading publications have published an obituary on this subject, as its scientific and legal heritage is important and multifaceted.
UN Secretary-General Kofi Annan called Sohn "the voice of reason and the source of wisdom," and his contribution to the rule of law in resolving international disputes was invaluable.
After all, Louis Sohn was, above all, a human being - like each of us. He was remembered for his openness and friendliness. That's why his students and assistants called Louis Sohn - "Uncle Louis".
When this prominent native of Lviv was asked if he was not too optimistic about the ability of mankind to make the right decisions to protect their rights, he honestly answered - "yes, of course." However, he continued to do his work with inspiration and perseverance.