Good morning! Good morning! Good morning to you!
Wherever are you from – delicious breakfasts are idolized on all continents!
Eggs Benedict, croissants, traditional oatmeal for restrained conservatives or cottage cheese fritters with anchovies and sour cream or the same croissants, but no longer with chocolate, but with spicy gorgonzola and pecans for curious gourmets, all this delicious variety can be tasted in the best Lviv establishments!
A pleasant morning with a delicious breakfast sets the tone for the whole day, so with care for you we open the curtain of delicious locations for a successful morning ritual!
Hmmm, now it will be delicious!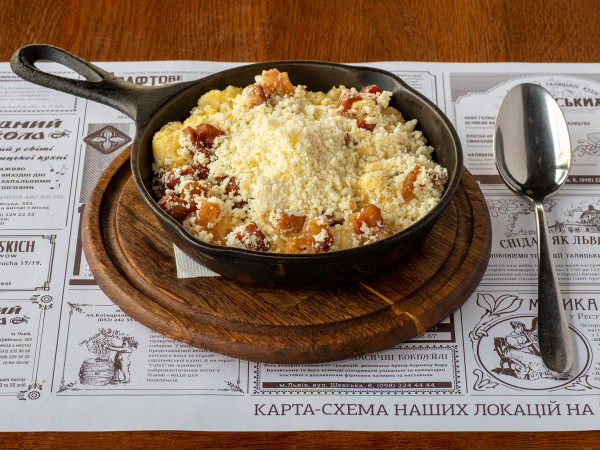 Kumpel | 6, Mytna Sq. |
Breakfasts from 7 a.m to 12 p.m
An ideal place for lovers of very early breakfasts according to the best Galician traditions: a set of banoshs (corn porridge) "Three Hutsuls" for those who can not choose between carpathian mushrooms and brynza (sheep cheese), salads, and for dessert at the request of "Ptysi" with ice cream and nuts in chocolate glaze or warm apple pie with ice cream and sweet toppings.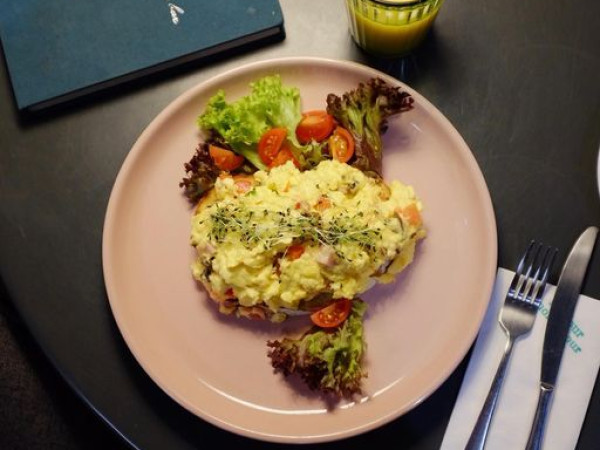 L'amour de trois | 25/27 Staroievreiska St. |
Breakfasts from 7.30 a.m to 11 a.m and on weekends from 8 a.m to 11 a.m
Cafe with pancakes and a cocktail bar, inspired by cinema and French aesthetics. Here you can taste avocado toast, toast with tuna, cherry tomatoes and olives, salad with caramelized pears, dor blue cheese, cherries and walnuts, plenty of variations of pancakes… We especially liked the burning crêpes Suzette in sauce with amaretto and orange juice it is ideal to share them with someone very close to you.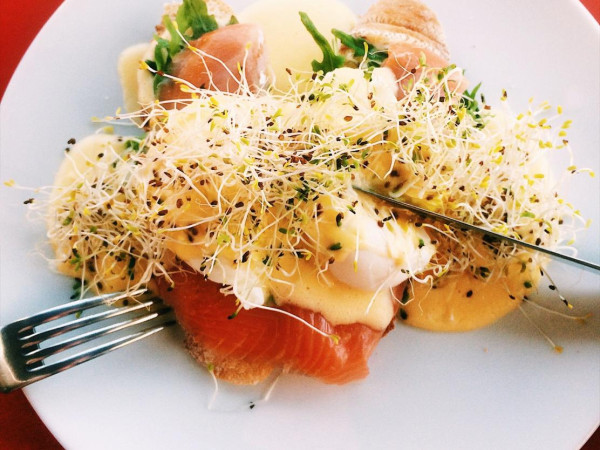 Svit Kavy | 30 Rynok Sq. | 7.45 a.m - 10 p.m
6 Cathedral Sq.| 8 a.m -10 p.m
A place where it always smells like fresh pastry! Drinking delicious coffee and tasting the same traditional Lviv syrnyk at the Svit Kavy has become a good tradition for many guests of the city. We suggest you to modify this tradition a bit and to add an early breakfast to it. Order eggs Benedict with your favorite toppings: salmon, avocado, bacon or Melusine cheese, or enjoy a French breakfast of prosciutto, served with filter coffee or sparkling wine, depending on your mood.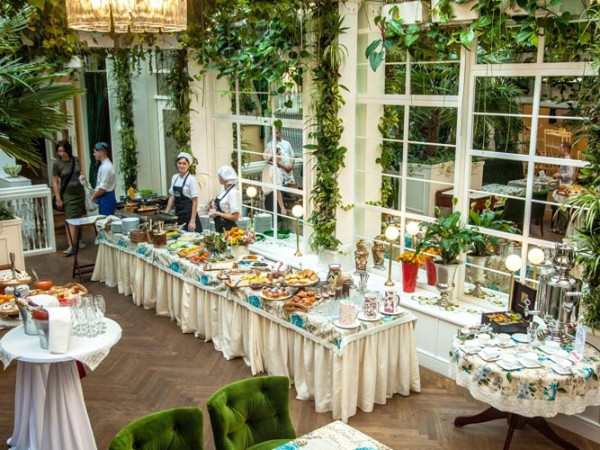 Bachevsky Restaurant | 8 Shevska St. |
Breakfasts from 8 a.m to 11 a.m
Warning! It's not just breakfast, but unlimited breakfast! Can you imagine that? Buy a magic ticket and get unlimited access to the buffet. For breakfast you will be offered a glass of champagne or something stronger and fragrant coffee. The demand for such an offer is simply insane, so be patient to stand in line, but we assure you, it's worth it.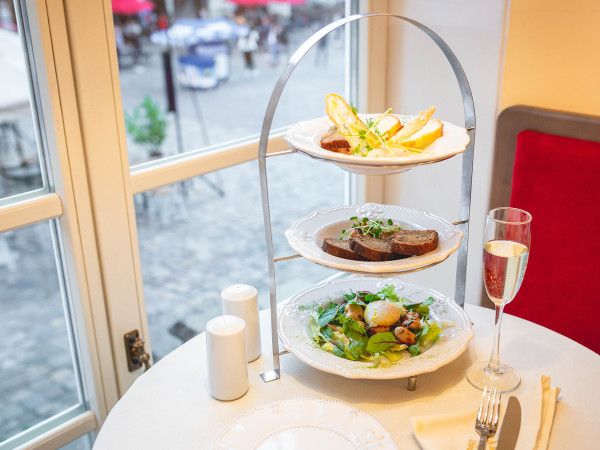 Grand Cafe Leopolis | 1 Rynok Sq.|
Breakfasts from 8 a.m to 12 p.m
Feel yourselves like a real ladies or gentlemens. Walk the red carpets of the Grand Cafe, sit at a table overlooking the Rynok Square and book a breakfast tower or forget about everything in front of the dessert window. They say that Pryma Bogachevska dessert is very special, do you agree?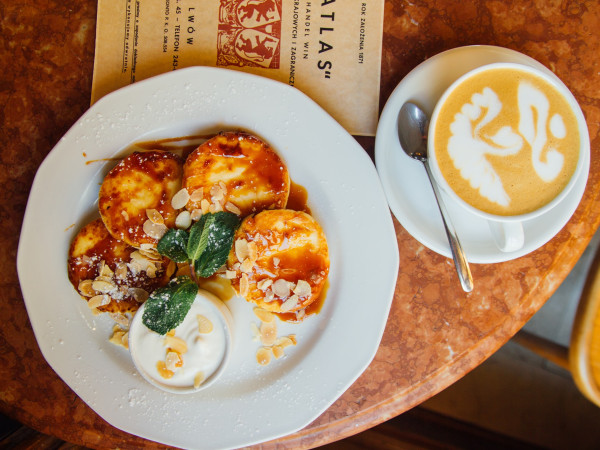 Atlas | 45 Rynok Sq. |
Breakfasts from 8 a.m to 12 p.m
If you are invited to Lviv and lure to andruty (waffle cake), there is a high probability that the meeting will take place in Atlas, but this place is known not only for this special dessert! The restaurant with an unsurpassed view of Rynok Square also serves delicious breakfasts, including a sandwich with pastrami, poached egg with tuna, cottage cheese fritters with cherry jam or caramel, pancakes with jam and granola. Have you already chosen what will you like before andruty?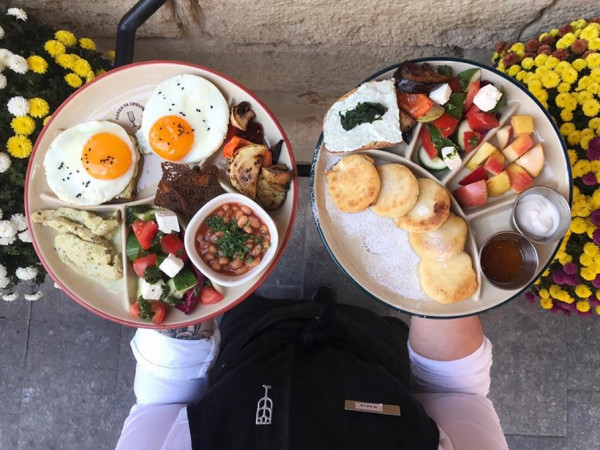 Papi | 19/1 Valova St. | 08 a.m - 9 p.m
This establishment attracts not only with its wide-open windows in summer or the crackling of the fireplace in winter, but also with the atmosphere of leisure and comfort. Come here with your loved ones and do not be afraid to take with you your pets, because Papi is very pet friendly. At menu: bounty cottage cheese fritters, croissant with brie and pear, beet pancakes with double Parmesan sauce, Italian frittata and a lot of others.

SDV Coffe | 23 Krakivska St. | 8 a.m - 11 p.m
Coffee filter, and many variations of matcha, and to them an exemplary almond croissant… Hmm, or a croissant with gorgonzola, creamy caramel and pecans… Help us to choose by tasting both!

Crusts and crumbs | 27 Lesi Ukrainky St. | 9 a.m - 11 p.m
According to experts, breakfast should be light, but at the same time give vigor and energy for the whole day. Based on this, the establishment has developed two plates, the composition of which is the most complete list of products for breakfast of all time. Taking into account Lviv gastronomy specificity, coffee, a glass of wine, oysters and dessert are served for breakfast too.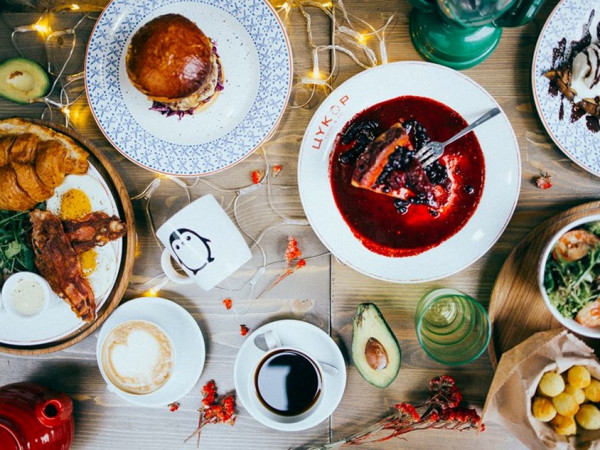 Cukor | 21 Brativ Rohatyntsiv St. | Breakfasts from 9 a.m to 2 p.m
Your Instagram will thank you for the photos from this establishment and you will be impressed by breakfast too… A powerful Champ Breakfast or a traditional English breakfast will not let you get up from the table hungry. Carefully check their seasonal menu, there are so many interesting things!

Cheese Bakery | 1 Halytska St. | 9 a.m - 10 p.m, Saturday, Sunday from 10 a.m
30 Dzherelna St. | 9 a.m - 9 p.m, Saturday, Sunday from 10 a.m
If the cheesecakes – only in Cheese Bakery (don't confuse it with syrnyk!!!), but if it is an aesthetic breakfast, then it`s about Cheese Bakery too. It has long resolved the dispute between those who defend the position of exclusively salty or exclusively sweet breakfasts, so cheesecakes, like oatmeal, can be in both cooking options. The difficulty here is only in choosing a cheesecake or drink for it, because the options, oh how many, but let it be the only difficult moment in the day, the beginning of which, you will meet in this place.

TSIKAVA.foodandcofe | 2 Kubiyovycha St.; 15 Khorvatska St. | 9 a.m - 9 p.m
If you want to hide from the hustle and bustle of the city and drink coffee in a small cozy cafe, you are here. Solid sandwiches, shakshuka, bowls or an unforgettable tart with a whole caramelized pear will be good options to start the day.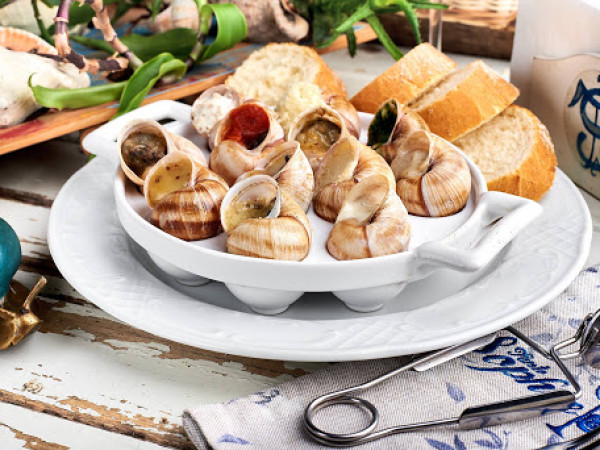 Anchousna from Chonomorka | 1 Kornyakta St. | 9 a.m - 11 p.m
Yes, it's those cottage cheese fritters with anchovies from our introduction! And here you can taste an omelet with tentacles of squid and potato pancakes with shrimp in mozzarella sauce, intriguing, right?
Druzi café & bar | 5 Krakivska St. | Breakfasts from 10 a.m to 1 p.m
There is everything not only to have a great time with friends: board games, witty waiters, good music, but also the opportunity to have a delicious breakfast. Large breakfasts (do you agree with us that a portion of approximately 400 grams is a large portion?), toasts and pancakes. For cheese lovers we advise to try cottage cheese fritters with condensed milk and almonds or with parmesan, basil and salty yogurt. And check someone for their cheese omelette, which is called the best here, is it true
Tante Sophie | 6A Drukarska St. | Breakfasts from 10 a.m to 3 p.m
Behind the most instagram blue doors of Lviv, truly French breakfasts are waiting for you: scramble on a crispy baguette with a juicy roast beef; toast with snails and morels in blue cheese sauce; croissants with chocolate, caramel or flower jam; French toasts with seasonal fruits and cream.
We hope that we managed to satisfy your gastronomic needs and you will spend the rest of the day with no less benefit and pleasure for yourself. Welcome to Lviv more often and stay longer, because how many delicious things are waiting for you in this city.
Looking where to taste traditional Galician cuisine? We took care of that too!
Galician cuisine: where to look for it and what tastes best?
Enjoy your meal!