Sometimes, in addition to the usual souvenirs, you want to bring something truly unique from the trip, with an imprint of time and authenticity of the city you have visited. For example, an old book by a local writer published in the last century (or even in the century before last), a film camera (the same as father had), Czechoslovak records or just sentimental trifles. To do this, you need to dive into the city a little deeper, find special nooks and crannies to find exactly that notable thing. We will help you a little, and share our secret locations with you.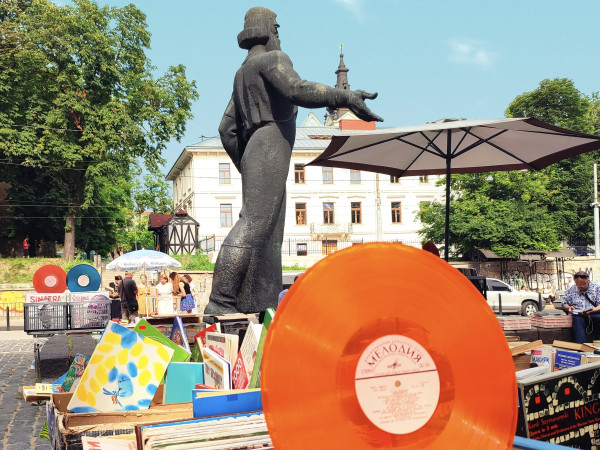 Market near Fedorov monument
Where: 13 Pidvalna st.; area around the monument of Ivan Fedorov
Opening hours: approximately from 9 a.m. to 7 p.m., it depends on the weather, as the market is in the open air, in rain and cold it usually doesn't work
This is a spontaneous antiquarian book market, where local sellers offer a wide selection of books. Here you can find used Soviet editions of foreign and Ukrainian classics, old encyclopedias and textbooks, Polish detectives, popular in the last century and sometimes real rarities — pre-war Polish or Austrian books. In addition, finding the right book can become a real adventure, especially if you like to have a curious conversation or bargain with the seller. Between books, you can also find old records, coins, Soviet badges and jewelry. By the way, the market is located in a symbolic place — around the monument to the first printer Ivan Fedorov.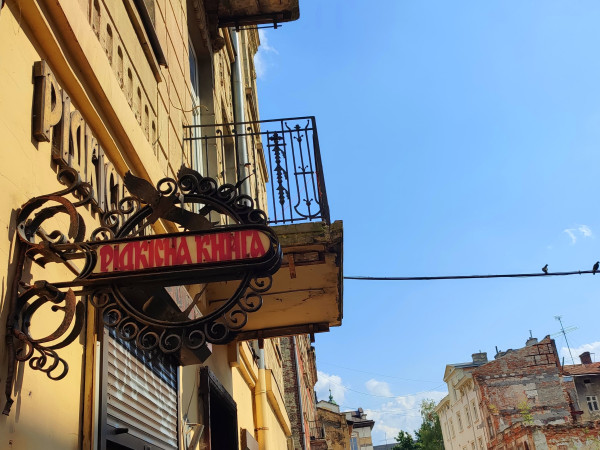 A rare book
Where: 21 Fedorova St.
Opening hours: from 10 a.m. to 6 p.m. on weekdays and from 10:00 to 15:00 on weekends, sometimes at the request of the owner the bookstore can work longer
The essence of the bookshop fully parallels to its name. You can turn here in search of truly rare and antique books. There are old editions in English, German, Czech, Polish and others. It can be books published in the early twentieth century, or even earlier. The owner of the bookstore is a true bibliophile, his greatest interest is old prints (books published between the fifteenth and nineteenth centuries). So if you are looking for a special old book — feel free to start a conversation, you have the opportunity to get professional advice.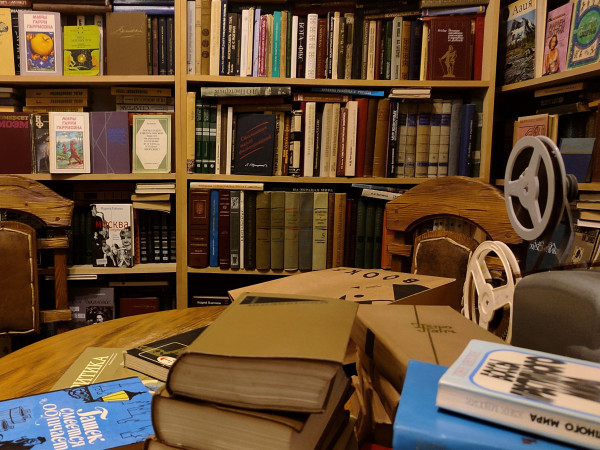 Bookstore on Brativ Rohatyntsiv Street
Where: 30 Brativ Rohatyntsiv St.
Opening hours: 10 a.m. to 9 p.m.
If you are not so interested in antique editions, but just want to walk between the shelves with old books and find something you like — come here. Along with the new editions, there is a large second-hand book department. Although these are not pre-war rare editions — mostly Soviet, published in second half of the twentieth century, but among them, you can find something interesting and special. For example, there are multi-volume collections of classics — so if you suddenly looked for 20 volumes of Balzac — here you may be lucky with such a find, prepare suitcases.
Vernissage Market
Where: Vicheva Sq.
Opening hours: approximately from 9 a.m. to 6 p.m.
This is the spontaneous street market, which sells all sorts of things that can only be interesting to tourists — paintings, embroideries, jewelry, home decor, etc. Among all this stuff there are counters with old things and antiques. And here you can really find anything. There are old suitcases, Soviet medals, utensils, tobacco pipes, jewelry, and other sentimental elements of past eras. Prices are not very high, and you can bargain with sellers. We especially recommend visiting this place for photographers — here you can find old film cameras in good condition and even get instructions for their use. You can buy and develop the film, even in black and white, in the salon "Photo Vernissage" (3 Bankivska St.).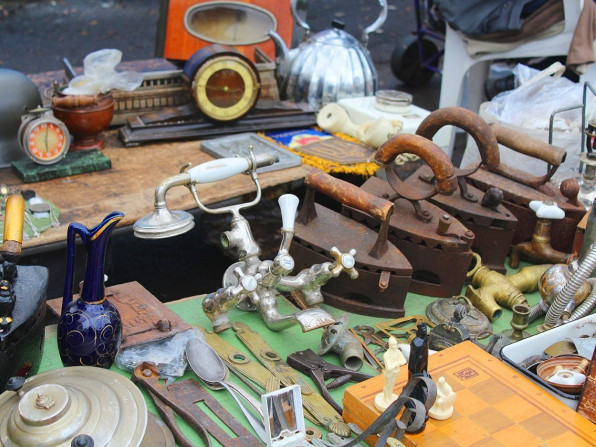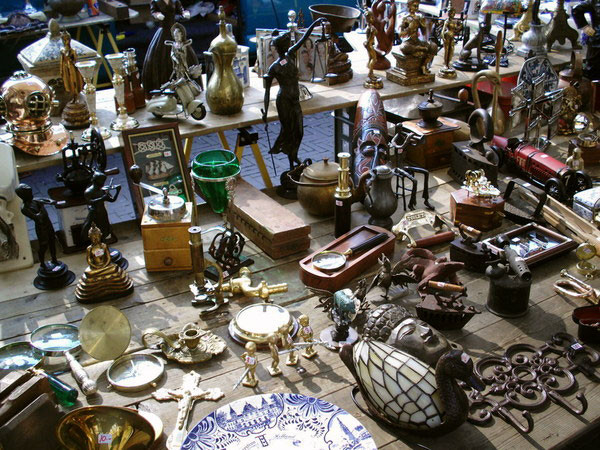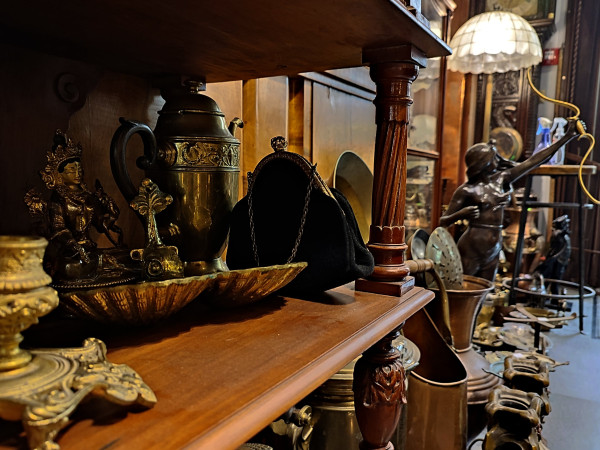 Antiques Shop
Where: 26 Brativ Rohatyntsiv St.
Opening hours: 10 a.m. to 6 p.m.
If you don't like the street markets — this is your choice. There are many beautiful antiques in very good condition. Mostly it's the home decor — figurines, vases, tea and coffee sets, paintings. The feature is a large selection of antique jewelry from different times — Soviet, Austrian, Polish. This is a nice place to choose a memorable gift for a loved one or to bring a piece of a different time to your home.