Ivan Franko Park is the oldest park in Ukraine. It is a monument of landscape art.
Winter, spring, summer, autumn - this park fascinates at any time. It is the oldest one in Ukraine, and it is also a quiet and cozy place. A walk in Ivan Franko Park is a lot of fun and positive emotions. Its winding paths will lead you to the most beautiful locations of Lviv: Ivan Franko National University, the House of Scientists, St. George's Cathedral, etc.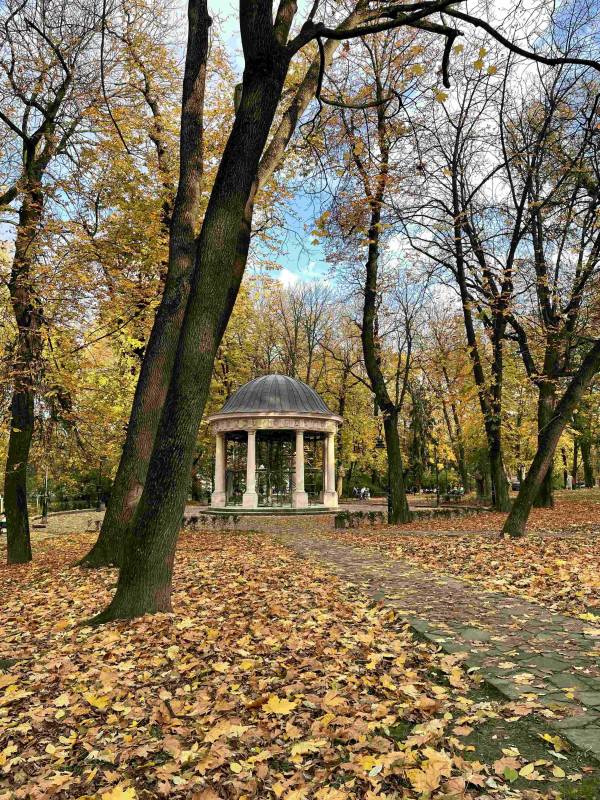 Monks and the Austrian black eagle
One of the first known names of this territory is the Jesuit Garden. This is because in ancient times these lands belonged to the monks of the Society of Jesus (Jesuits), who had a farm, brickyard, and brewery here. In Austrian times, the park was already popular in Lviv, because it was located in front of the Galician Sejm building (modern university). Near this area, there was a casino Göchta, where Franz Xavier Mozart, the son of the famous composer, performed. The entrepreneur Göcht built a restaurant, a swimming pool, and gazebos on the territory of the park.
А municipal park has been functioning here since the end of the XVIII century. In the middle of the next century, this space was redesigned by the city gardener Karl Bauer. The park was called the Jesuit Garden in those days.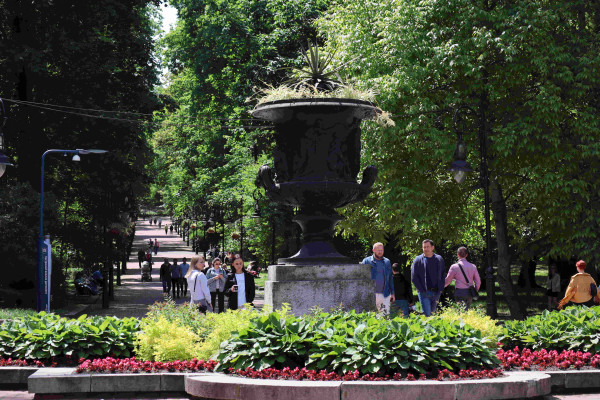 Kosciuszko Park
In the interwar period, this location was known as Tadeusz Kosciuszko Park. After the assertion of Soviet power in Lviv, it was renamed in honor of Ivan Franko. Even before that, the monument to the governor of Galicia Agenor Holuchowski, which stood on the outskirts of the park, disappeared. It was the decoration of this location and the most expensive monument of ancient Lviv. The monument was replaced by a cast-iron vase with reliefs depicting the course of human life. Previously, it stood in front of the Galician Sejm.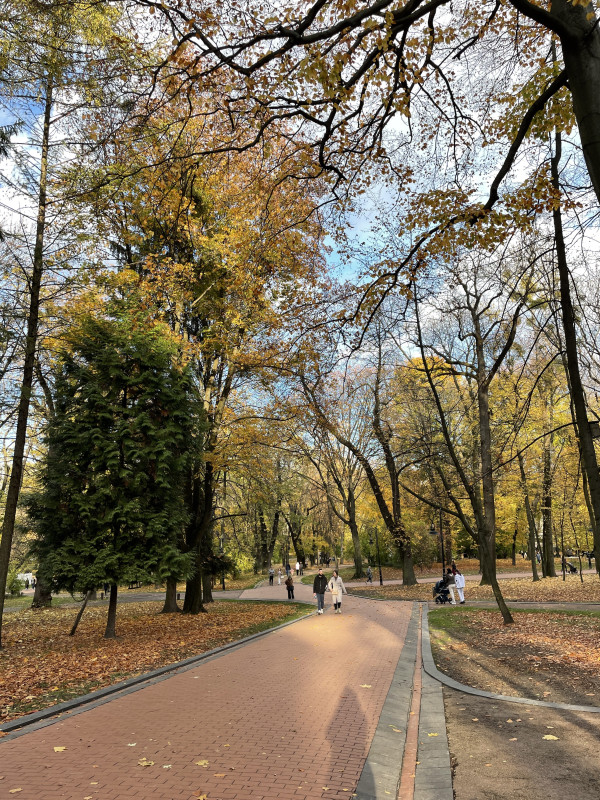 Nowadays
Ivan Franko Park is considered the oldest of the city parks in Ukraine. Now a new history of this location is being written. Only a rotunda gazebo, used for orchestra performances and celebrations in the nineteenth century, and the former restaurant remind us of the past.
In the mid-1960s, a monument to its patron was erected in front of the main building of Lviv University. The park has a playground and a dog walking area.