House of Scientists - in the past, a private club of Galician aristocrats, better known as the Noble Casino.
Among the most presentable buildings in Lviv is the former noble casino, or the House of Scientists. Visiting this location is an unforgettable journey into the life of Lviv aristocrats of the past. Here you will fully feel the atmosphere of balls of the late 19th – first half of the 20th century. You can see the interiors of the House of Scientists in films, it is also a popular place for photo shoots.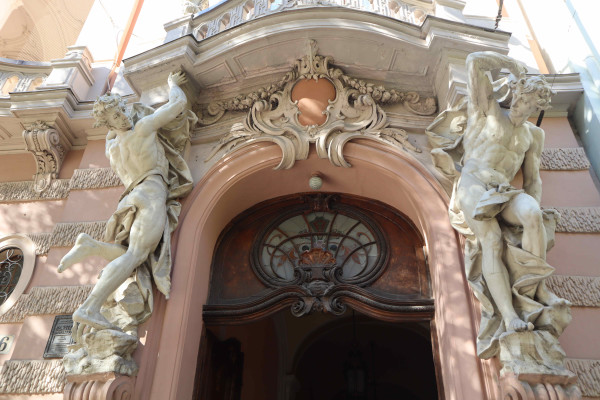 A paradise for art lovers
In 1898, a beautiful neo-baroque building for the national casino was built in Lviv. The building project was developed by the Viennese architectural bureau of F. Fellner and G. Helmer. They are the authors of many theatres in Europe. In particular, Opera houses in Odesa and Zurich.
The main work on the noble casino in Lviv was led by local architects, but many elements of the exterior and interior decoration were made by the best masters of the Habsburg Empire. Rudolf Weir designed the facades, and the luxurious wooden carved interior was made by Sandor Yarai. Edmund Pliszewski is the author of the alabaster fireplace in the lobby, and Lviv artists created paintings for the interiors.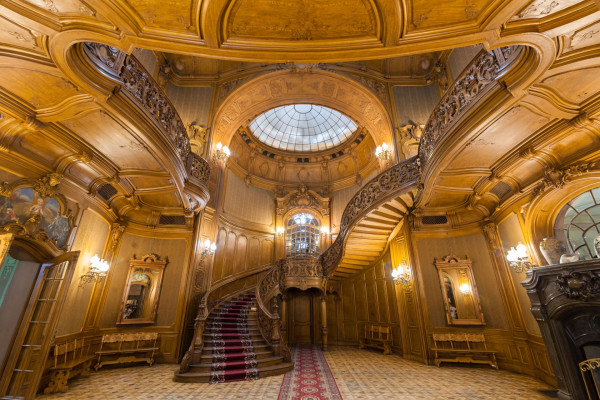 Casino, scientists, and presidents
During later reconstructions, a sewerage system was installed in the building, it was one of the first in Lviv to be connected to electricity. Until 1939, the casino was called aristocratic, noble, and most often – "Gerhard Casino". The richest gathered here, and it was not easy to get into their community.
Soviet authorities converted the building into the regional house of scientists. Many events from the scientific, social, political, and creative life of the city, region, and country took place here. In 1999, the press centre of the summit of the Presidents of Central and Eastern Europe, which was held in Lviv, operated on these premises. In 2008, the House of Scientists was included in the register of monuments that are not subject to privatization.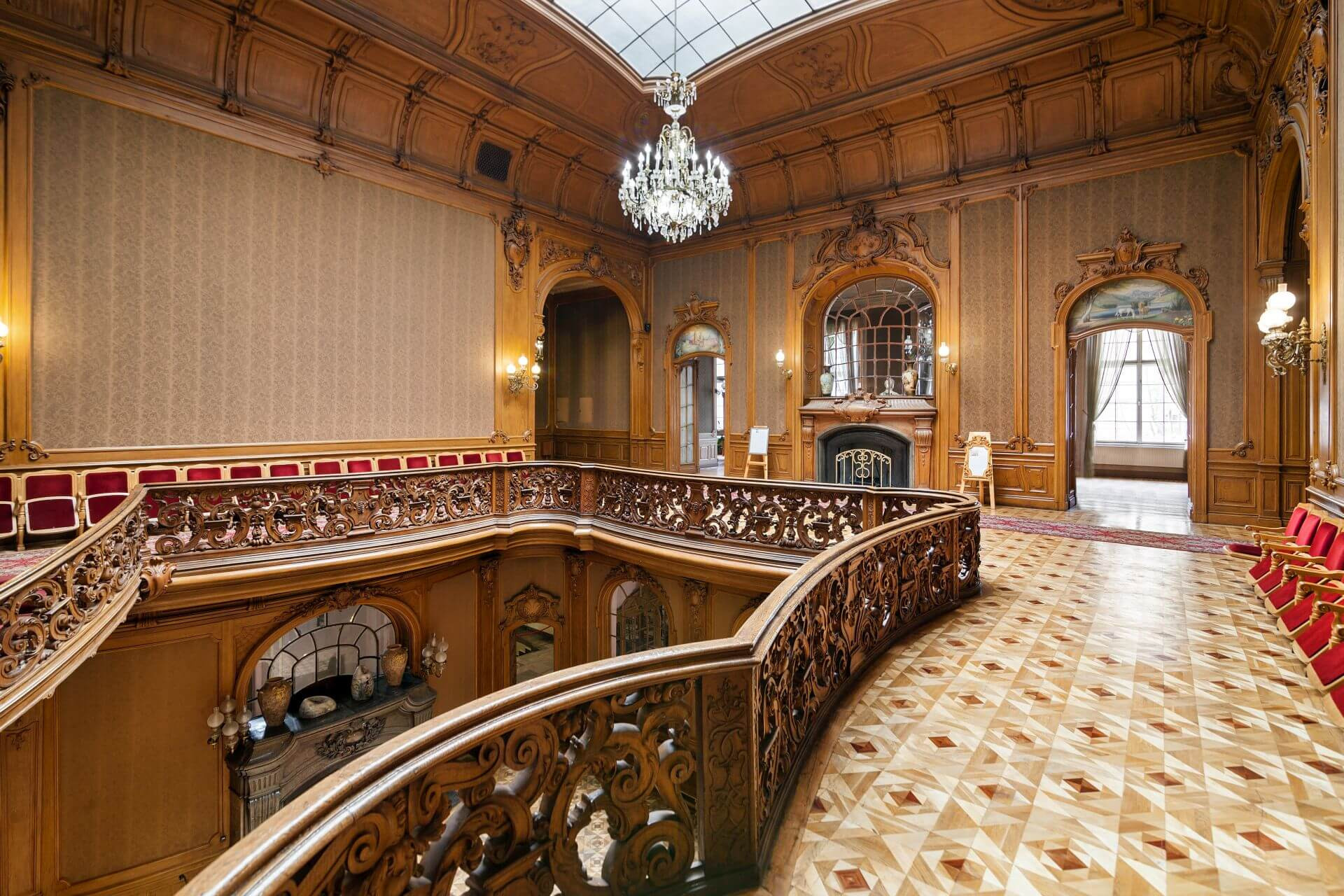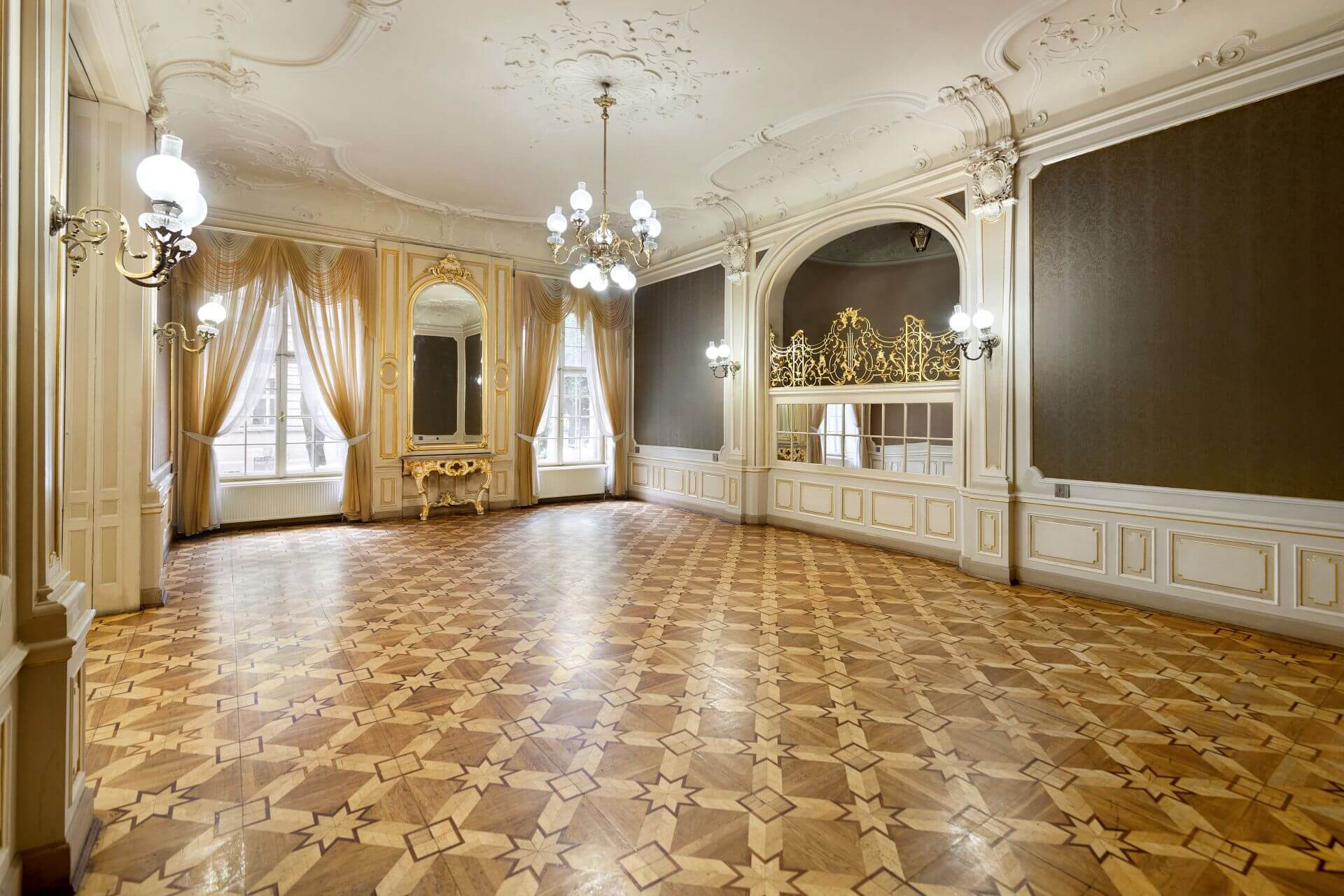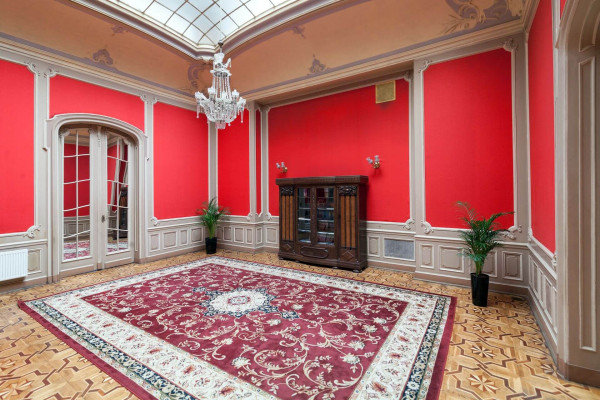 Mirrors that reflect secrets
The building of the former casino has an elegant and presentable facade. It is decorated with garlands, mascarons, putti, etc. There are monumental sculptures of Atlanteans that support the balconies. A decorated loggia is above them.
No less exquisite are the interiors of the building: elegant foyer, uniquely carved staircase, authentic fireplaces and spacious halls with amazing stucco, and mirrors. Who knows what details and secrets of the rich rulers of the past are hidden in these walls?
Photo from the official website of the House of Scientists
http://budynokvchenyh.lviv.ua/