In order to make the necessary information about our city available and well- structured, the Tourist Information Center team has created a series of thematic booklets, which contain a list of relevant and useful recommendations for guests and residents of Lviv.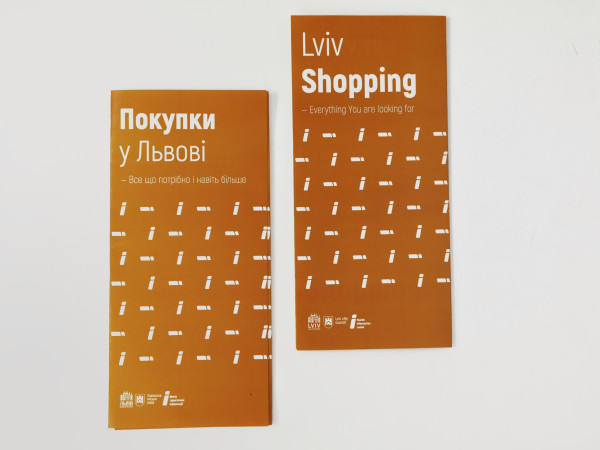 The dynamism of the modern city and its centuries-old balance always coexist to surprise you. In Lviv you can buy everything you need and have fun. Shopping in Lviv has its roots in the Middle Ages, therefore, firstly, we would like to present you the traditional form of trade at that time - markets. There are many of them in Lviv, and each of them is different! There you can buy stylish clothes, fresh products. Near the monument to the founder of book printing Ivan Fedorov and
at the unique Vernissage market you can also buy many rare and collectible attractions.

Today the markets have not lost their popularity due to their special atmosphere, but the emergence of shopping and entertainment centers has radically changed the usual perception of shopping! Fashion, restaurants, entertainment - all these things make shopping especially enjoyable and easy.

We are sure that you want to bring as many memories as possible from Lviv! With care for you, we have already prepared a useful list of shops / showrooms of local brands, where you can find what will be the most associated thing with special Lviv atmosphere and emotions! Check out useful recommendations under the #TIPSfromTIC hashtag.