If you are stopping by in Lviv for a short time and you don't have enough time to experience all the beauty of Lviv, we give you:
Top 10 best places to visit in Lviv 2023
They are all situated in the compact city center and it will take you aproximetly 3 hours to see them all.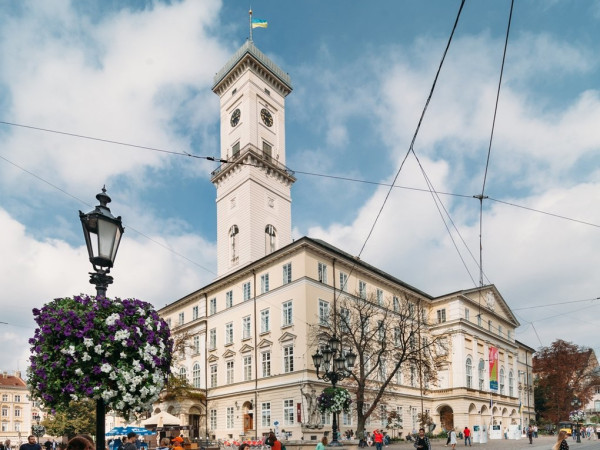 1. Rynok Square, Tower
Rynok Square has been the centre of political, public, cultural, and commercial life of the city for 500 years; it is the heart of Lviv, the setting of the historic beginning of the Europeanization of Ukraine.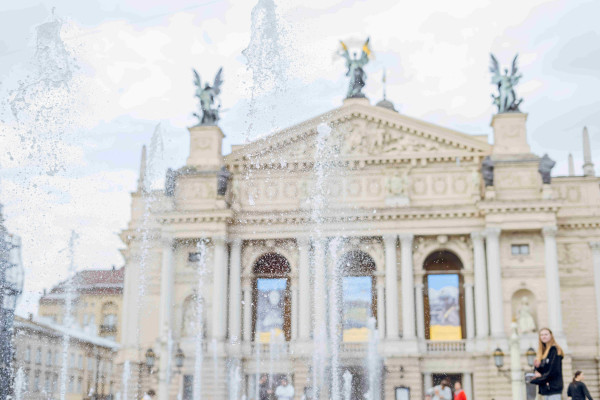 3. Lviv Opera House
The Lviv Opera House is an architectural gem of Lviv, built in the Neo-Renaissance style in 1901, and one of the most beautiful theatres in Europe.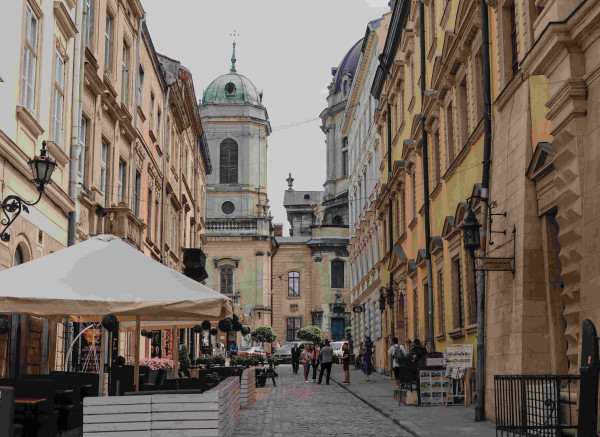 4. Virmenska street
The Armenian community, one of the oldest in Lviv, had formed over a period of many years a centre for its national life in Lviv. Its unique architecture portrays the original spirit of this Easter Christian culture.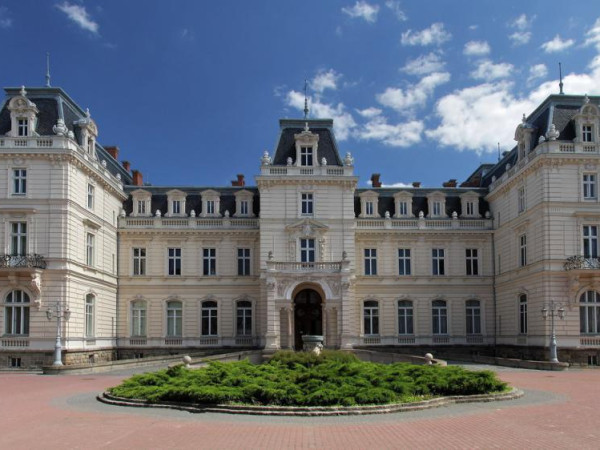 5.  The Potocki Palace
The Potocki Palace is a majestic edifice in French Neorenaissance style of late 19th century.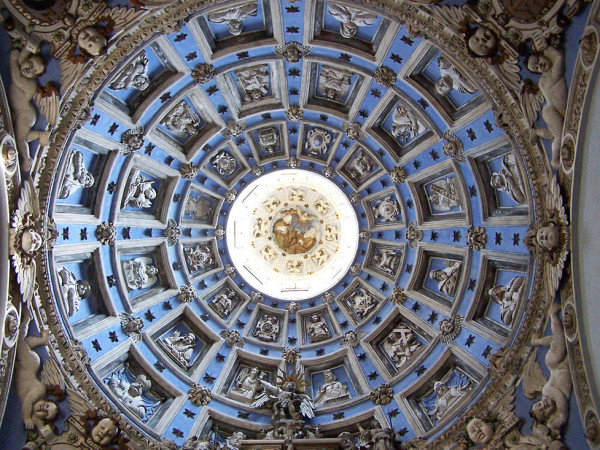 6. The Chapel of the Boim family
The Chapel of the Boim family is a famous and very unique late Renaissance monument; it has no analogues, neither in Ukraine nor in the rest of Europe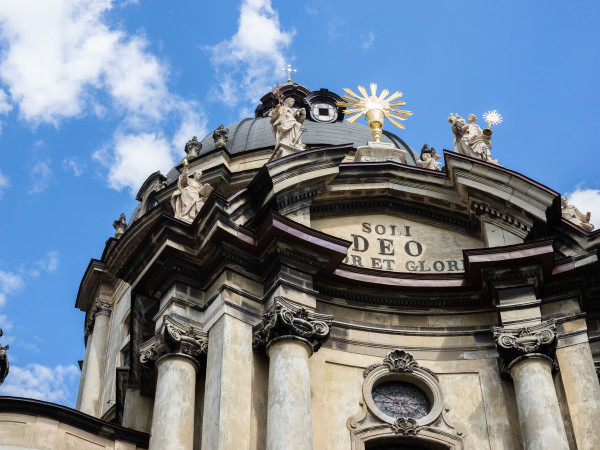 7. The Dominican Church
The Dominican Church, now the Greek Catholic Church of the Holy Eucharist, is a magnificent monument of the late Baroque; it is adorned with original sculptures.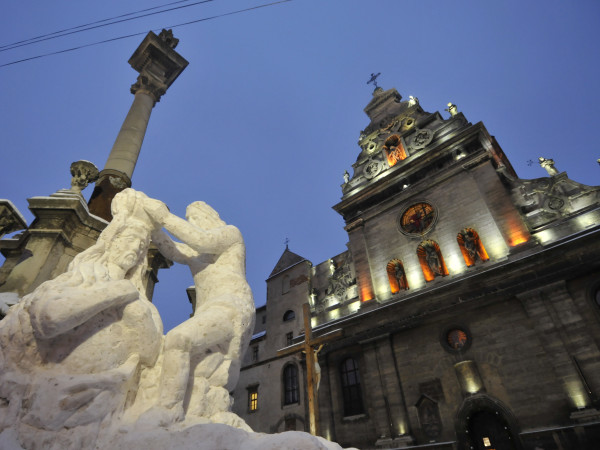 8. The Bernardine Monastery
The Bernardine Monastery is an impressive monument in the Renaissance, Mannerism, and Baroque styles dating to1600-1630s. This is a fortified medieval monastery.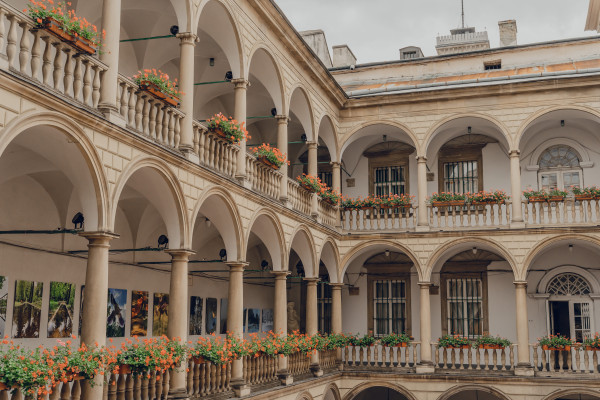 9. Courtyard
An extremely valuable Renaissance monument dating to 1580; it was the palace of the wealthiest citizen in the whole history of Lviv - the merchant Constantine Kornyakt.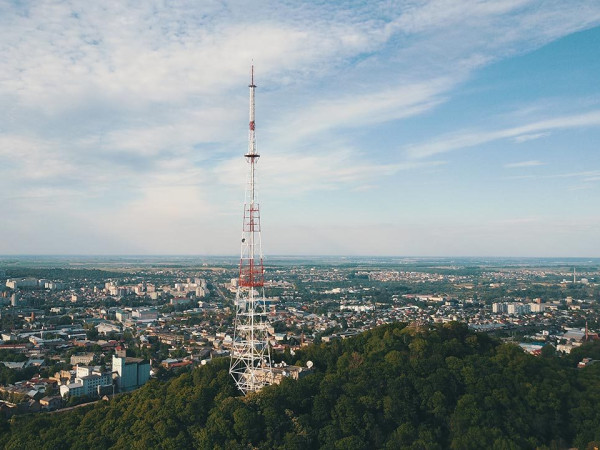 10. The High Castle Park Italian
The High Castle Park (Uzhhorodska and Knyazha Streets): an old shady park on the hill towering above the city, ruins of an old castle, the viewing platform, and breathtaking sceneries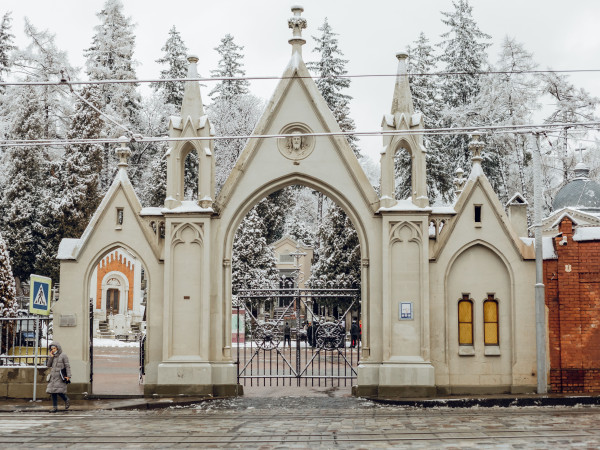 Lychakiv cemetery
The cemetery has been classified as a historic and cultural museum and heritage preserve.