Continuation of the first part
Popularity among locals and guests of restaurants that prepare fast food with exotic flavours - is a sign that street food and fast food are beginning to become real areas of the gastronomic life of the city itself. There is even an annual street food festival!
So, walking through Lviv, looking at the details of magnificent architecture and learning about the ancient city's history, do not miss the opportunity to taste the culture - gastronomic. After all, at the end of all these adventures and new research, the most common question (for example, after a city tour) is "Where to eat in Lviv?".
Italian bakery

To Go pizza slices and drinks are a good combination for those who value time or are in a hurry. Pizza with vegetables, cheese, meat or mushrooms. You can also order pancakes - sweet or with salty fillings and additives, such as Nutella and banana. And among the offers of drinks is a large format of coffee-to-go. Food can also be ordered for delivery.

3 Krakivska St.

Working hours: 8 am to 11 pm
Lviv pancakes

In this cafe, pancakes are prepared and served according to my grandmother's recipe. Here you can add ingredients to your taste and choose ready-made salty or sweet dishes: meat, fish and mushrooms with jam, apples, banana yoghurt and many others. We must note that pancakes here are real art, from such a beautiful presentation you will forget that you were in a hurry and order, of course, supplements!

41 Brativ Rohatyntsiv St.

Working hours: 9 am to 7 pm

Salalat

Lviv salad cafe, where you can have a snack not only quickly but also delicious and healthy. A healthy version of fast food you can buy for delivery. Meals are served in paper packaging.

The basis of the menu - pasta, salads and soups, from such a variety of positions your head will spin! But in order not to hesitate about what to choose, you can buy a combo offer at the restaurant and try both).

7 Kryva Lypa passage

Working hours: 10 am to 8 pm

Dogs Like Ducks

Веганські хот-доги та напої, воістину Fast and Street Food, але ж яка добра тут їжа! Хот-доги тут настільки веганські, що аж на 107%, принаймні, так кажуть у закладі! З напоїв: кава з рослинним молоком, чаї та десерти. В закладі можна придбати різні веганські/вегетаріанські продукти, як от тофу чи рослинні сосиски та інші смаколики. А ще заклад є дуже friendly.

Вул. Ковжуна, 6

12:00-20:00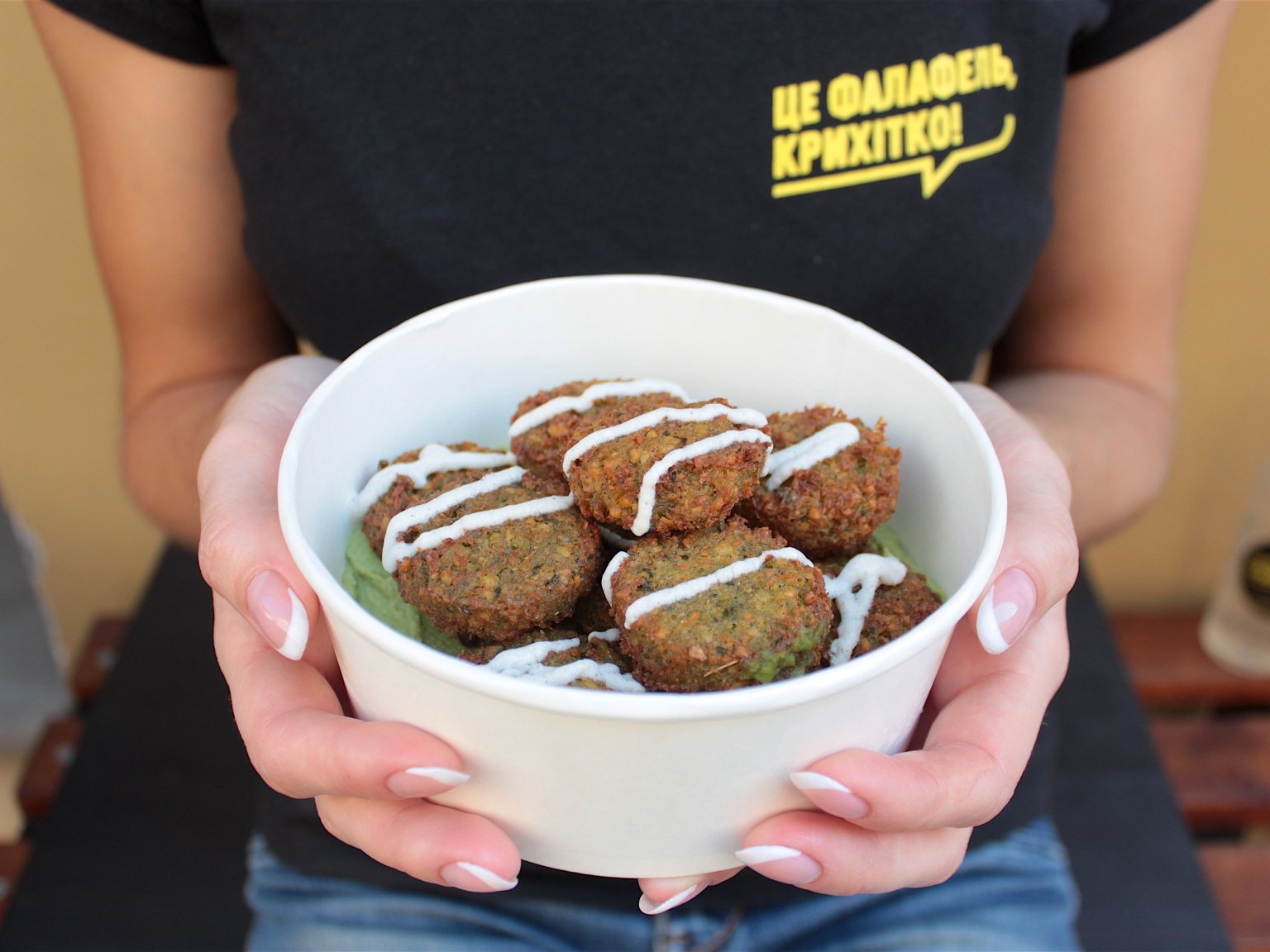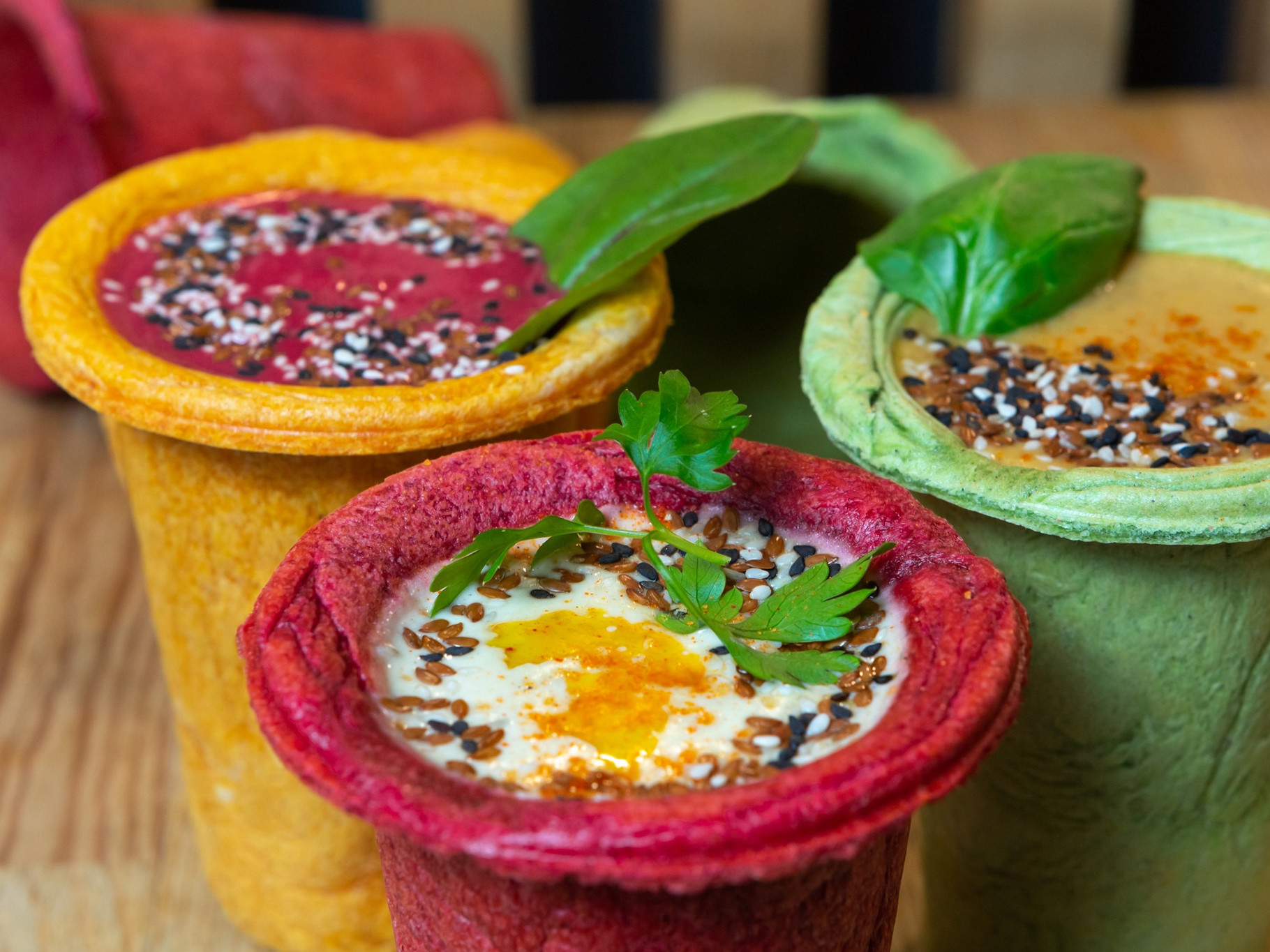 It's falafel, Baby

Vegetarian street food in the centre of Lviv, on the menu: falafel and three types of hummus, classic, beet and spinach. Falafel is served in rolls with vegetables, mushrooms and feta. The product is also served in boxes with hummus and sauce. Tahini-yoghurt sauces, pesto and cilantro and hot pepper sauce, for lovers of spicy taste.

10 Staroievreiska St.

Working hours: 11 аm to 9 pm