The Devil's Rocks are a place that has long attracted people: once upon a time, some sought shelter and a home here, while others today come to relax and connect with nature.
Many paths and tracks are leading to the rocks, and we recommend starting the ascent from the village, spread out on the slopes nearby Lysynychi.

Our guide will be local historian Ms Halyna Duma.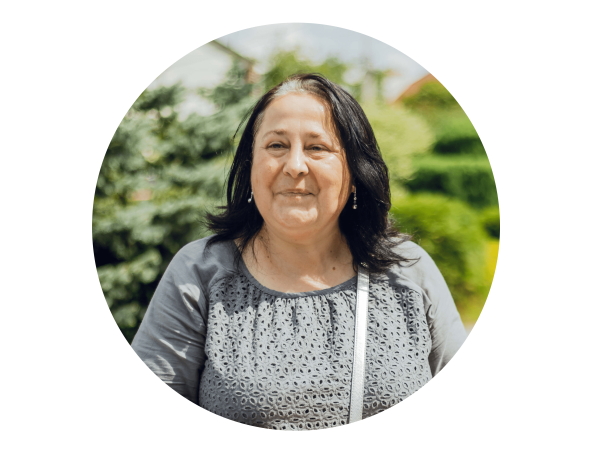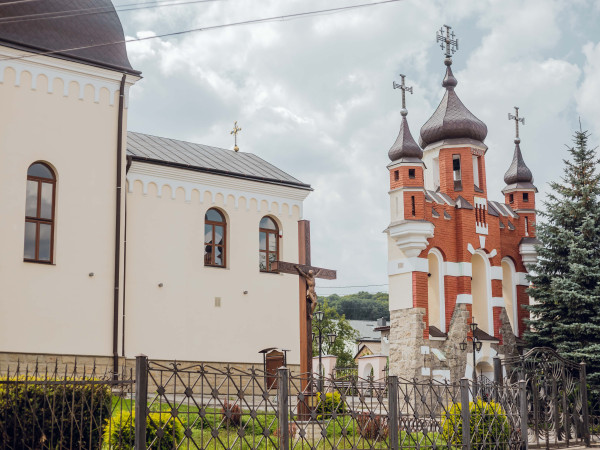 How to get there?
From the city centre by bus:
No. 29 (Vynnyky - Railway station)
No. 40 ("King Cross Leopolis" - Vynnyky)
Travel time 25 minutes.

By bicycle: Lychakivska St. - Hlynianskyi Trakt St. - Tarasa Shevchenka St. (Lysynychi village)

The distance from Lviv is 5 km.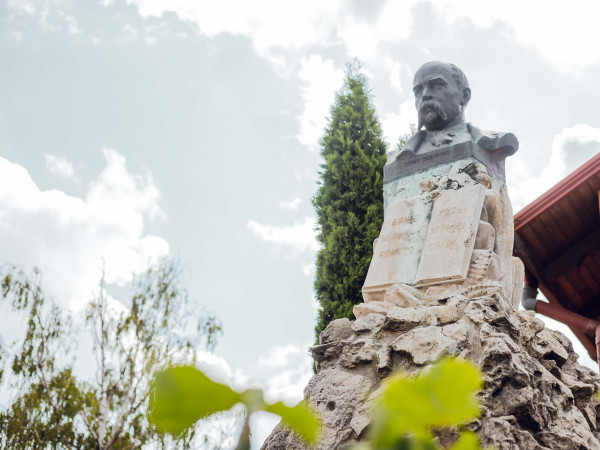 Central Square
Choose the central square of the village as the starting point. Here you can learn about its centuries-old history: the stone church of St. Paraskeva, which has stood here since the end of the 19th century. and one of the earliest monuments to Taras Shevchenko in Western Ukraine.
There is a store nearby where you can buy provisions for the trip.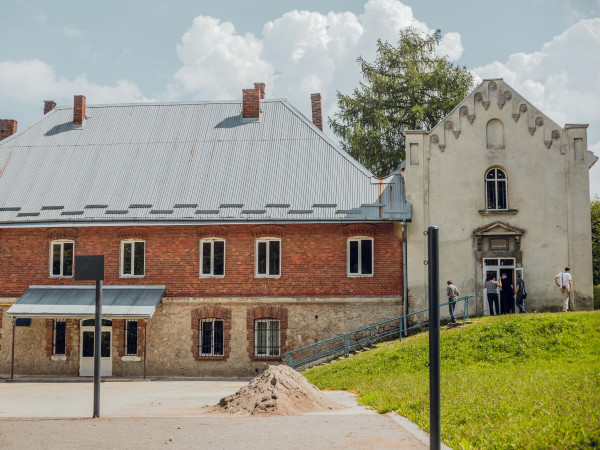 Monastery school
The first stage of the ascent will be the exit from the Central square of the village: we move up Khmelnytskoho street to the former Benedictine monastery.
A chapel is attached to the side of the forest. The complex of buildings dates back to the end of the 19th century.
Today, an incomplete secondary school functions here.
From the schoolyard, you have two ways to get to the Devil's Rocks: a steep climb that starts right next to the chapel, and a gentle one, on which you will come across another cosy place.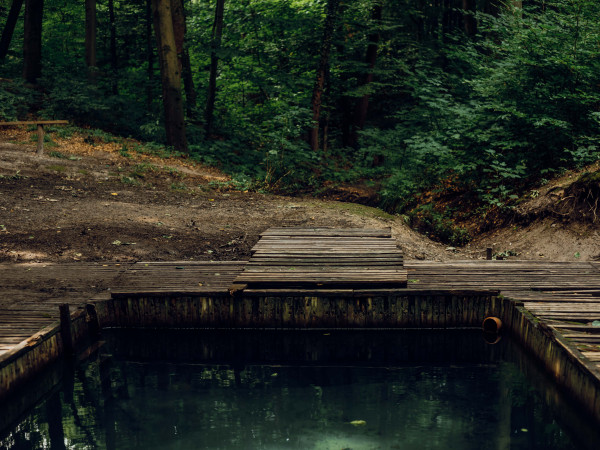 Spring
People from all over the region, including Lviv, come to the spring. This place is popular for swimming both in summer and in winter.
Feel free to come here for swimming on the Epiphany.

From here, the trails will lead you straight to the rocks themselves. Watch for orange markings on trees and stone blocks.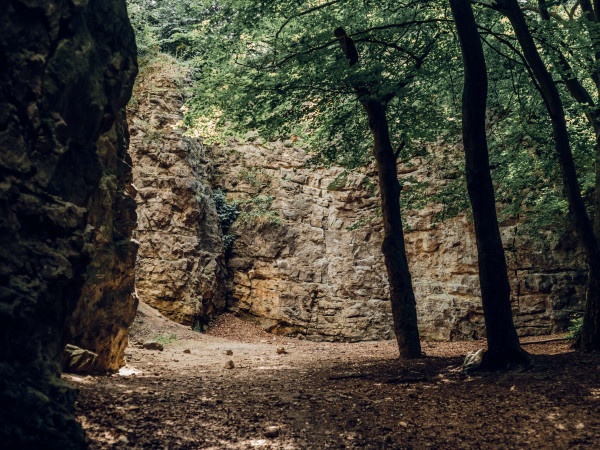 Devil's Rocks
After a few steep climbs, a group of rocks will appear in front of you. You have reached your destination!
Yes, this very picturesque place was called Devil's Rocks. Read about location in a publication:
The publication was carried out as part of the project of research and development of the tourism potential of the Lviv territorial community by the Lviv Tourism Office team.

Yurii Zaremba, Vira Kosmenko (Yavorska), Vitalii Kulyk, Oleh Zvarych, Hanna Kitsilinska, Halyna Kuchmanych.