A city is a living organism. It cannot remain unchanged, especially when everything around it is changing so rapidly. Large cities undergo the most transformations. One could say that changes are constantly happening with them, but not everyone notices them. However, there are changes that cannot be ignored. This includes the process of removing Soviet and Russian symbols from Ukrainian cities: names, monuments, and so on. Lviv, in particular, is actively engaged in this process. Let's focus on some examples in more detail.
Modern Heroes and Defenders of Ukrainian Statehood
In the history of independent Ukraine, there have been many significant events, with the Russian-Ukrainian war, in its full-scale phase, being particularly significant. Ukrainians have demonstrated a high level of self-organization and sacrifice. Naturally, such an event could not go unnoticed in the city's toponymy. As part of the decolonization process, over the past year, several streets have been renamed in honor of the Heroes who gave their lives for a free Ukraine.
In Lviv, the street Taras "Hammer" Bobanych was established. Taras Bobanych was a civic activist who worked with youth, and he volunteered for the war, ultimately losing his life in Kharkiv in April 2022. In honor of the candidate of sciences, a prominent figure in the festival movement, and poet Yurii Ruf, Nekrasov Street in the Lychakiv district was renamed. The street formerly known as Academic Filatov Street was renamed in honor of border guard Igor Dashko, who sacrificed himself and prevented the Russians from capturing a radio station near Mariupol. Lviv also introduced streets such as Heroes of Mariupol, Hostomel Street, Kherson Street, Chernobayiv Street, Angels Square, and others, which will serve as reminders of the events and toponyms associated with Russian aggression and the heroism of Ukrainians.
Even more figures from the fields of science, culture, and the arts
Decolonization, derussification, and decommunization are not just aimed at cleansing the public space in Ukrainian cities from the ideological layers of previous eras, but also at honoring the memory of outstanding Ukrainians. Those who worked for the Ukrainian cause and the well-being of local people. This cannot be said for Russian and Soviet figures, whose names were previously given to city squares and streets. They had no connection to Lviv, the region, and often not even Ukraine. Therefore, their replacement is justified.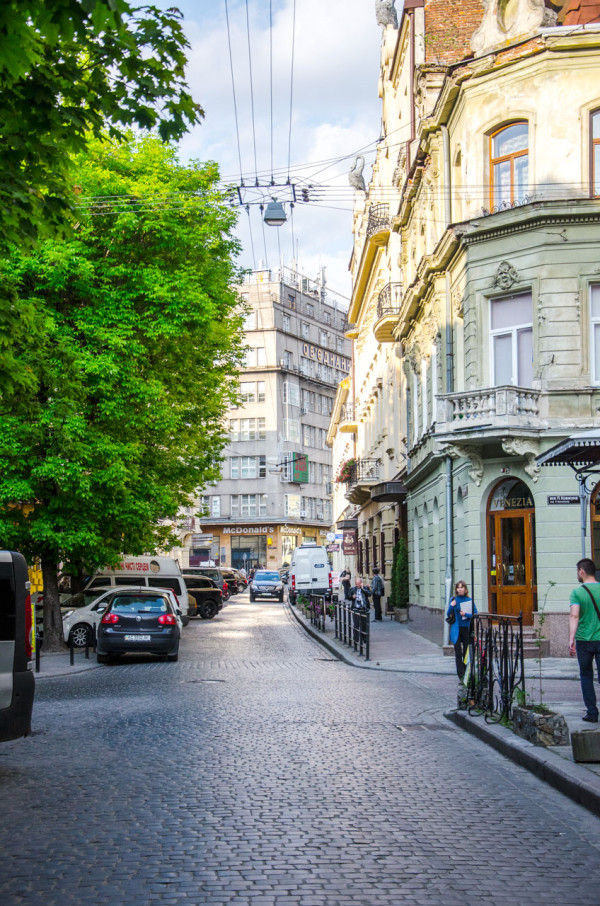 We will now get used to street names like Levko Lukianenko, Bohdan Havrylyshyn, Ivan Vakarchuk, Ihor Bilozir, Yaroslav Isaievych, Myroslav Skoryk, and others. These names have appeared in Lviv, replacing streets formerly named after Tolstoy, Vrubel, Venetsianov, Glinka, and others. The significance of the former and their impact on Ukrainian culture were substantial, whereas the memory of the latter is not essential for Lviv. The disappearance of Tchaikovsky Street or Korolenko Street will go unnoticed. On the other hand, the appearance of streets named after Vakarchuk and Skoryk will be appreciated.
Streets named after religious figures also deserve attention, such as Patriarch Dimitri Yarema, Patriarch Lubomyr Husar, and others. The religious factor played a crucial role in the consolidation of Ukrainians and the preservation of our identity. On the other hand, imperial propaganda often targeted religious figures and the communities they led.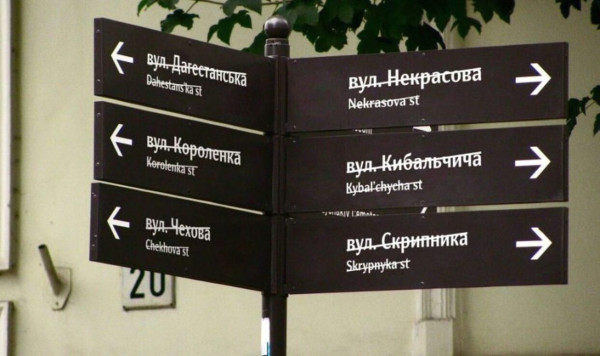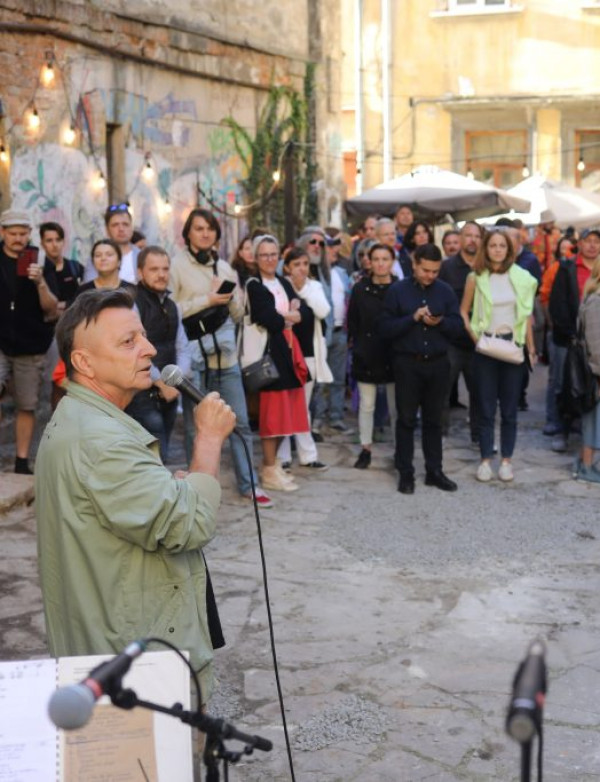 Something new! In Lviv, there are now more squares... and alleys
The ongoing processes are more than just a few words with the prefix 'de.' It's not only the cleansing of public space from old and hostile ideological constructs but also a new chapter in the history of Lviv, as well as Ukraine. It's the creation of a new reality where the younger generations will grow up in a space oriented towards them, rather than the capitals of foreign countries. An important element of this is the appearance of new locations on the city map - squares, alleys, named after prominent figures or institutions. This includes the square of writer Roman Ivanychuk, a Shevchenko Prize laureate, the square of personal physician to Metropolitan Sheptytsky, Mar'yan Panchyshyn, a skilled medical practitioner and manager in the field of medicine, as well as the Shevchenko Scientific Society square and the alleys of Markiyan Ivashchysin, an activist and well-known restaurateur.
One step closer to tomorrow
It is important that Lviv and Ukraine have matured to this stage of decolonization. It is valuable for the consolidation of the nation and society. The processes we are witnessing, namely the liberation of our settlements from the propaganda and ideological clichés of past regimes, are a necessary stage in defending our identity and understanding ourselves, our path in history.