"The City Heals" is a municipal program for the social and cultural rehabilitation of military personnel treated or rehabilitated in medical facilities in the Lviv city territorial community.
We invite Ukrainian soldiers to discover the rich history of Lviv through the stories of guides, visit museums and theatres, enjoy the city from observation decks and cosy streets, and enjoy its flavour.
The program includes a free offer:
Group and individual city tours from Lviv guides
Museums, theatre performances, concerts, and movies:
Museums
Theatres

Concert halls
Dovzhenko Cultural and Educational Center

Cinema halls
Lviv Film Center
Hnat Khotkevych City Palace of Culture
"Suspended" services in partner establishments of the "Suspended Service" mutual support project
It is the ability to use a "suspended" service or product, which for the military is paid for in advance by previous visitors to the establishment. Offers with a list of "suspended services" are posted in a visible place in the establishment or informed by an employee.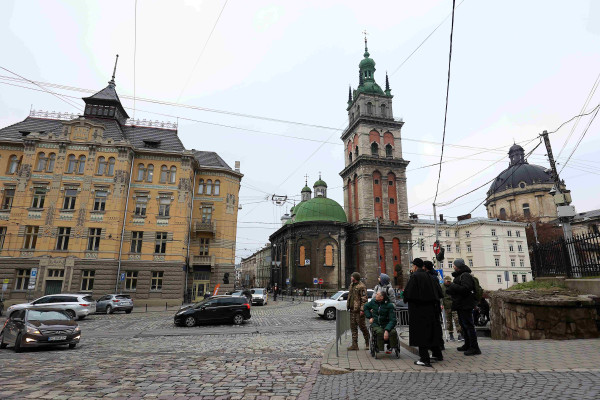 How can I use it?
Call +38 (067) 673-91-94, Lviv Tourist Information Center
When? from Monday to Friday 10 am - 6 pm
Find out about current program offers
Book a free tour, museum or theatre ticket, etc.

*The list of offers and partners is subject to change and addition.
**The offers are free for military personnel undergoing treatment in medical facilities in the Lviv city territorial community.