Wiz-Art is an art formation that organizes film festivals and screenings, non-formal education in film and film producing to present, create and develop audiovisual industry in Ukraine, and promotes Ukrainian cinema in the European and global context.
The film selections have a fresh, smart, vibrant, thought-provoking and high-quality content from all around the world that helps to develop a sense of taste and increase awareness of the audience and the team. After all, a high-quality cultural product causes positive changes and develops a society.
The manifesto of the organization, which is adhered to by the whole team, proclaims the principles of a liberal civic position where there is no place for all kinds of discrimination and inequality. Art formation opposes the ideas of racism, homophobia, ageism, and lookism what is often reflected in the content of Wiz-Art short films.
Short films respond very quickly to various social and political issues. So the audience of the community, first and foremost, consists of people who want to know more, understand the world better and make their conclusions.
Good films for us are non-linear films that do not manipulate but reflect on different topics and provoke questions:about refugees, social injustice, growing up, conflicts with parents, ageing, sex, etc. And also questions about humandiversity, about the perception of differentness in someone and yourself, an attempt to show the world of the Other. This is authorial, young, and sometimes provocative, uncensored cinema. Short films are films about freedom. Aboveall, creative freedom. We do not support any political party, but we are not apolitical, but instead, we are a socially active team, creating a high-quality cultural product that influences and causes qualitative changes.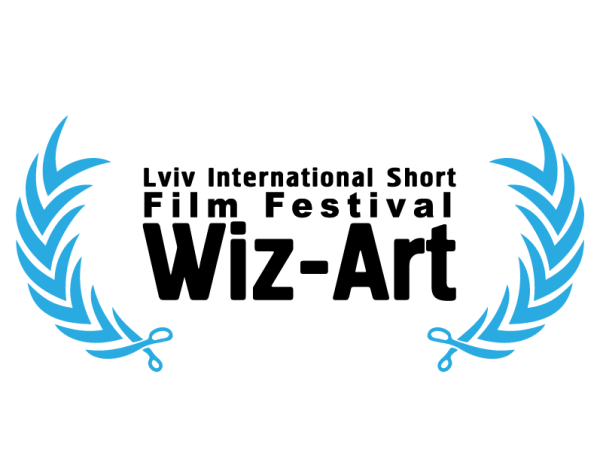 The Wiz-Art team organizes the annual Lviv International Short Film Festival – LISFF Wiz-Art.
The first Wiz-Art Festival took place in 2008. It began with the dream of a few friends to watch meaningful and legal films. At that time, the cinemas in Lviv showed only mass-produced films, and cinema clubs showing interesting films did it mostly illegally.
In 2008, the Internet was slow, but it allowed you to write emails and send them anywhere in the world to directors, producers and other festivals to make arrangements for a film screening.
There were no platforms to watch legal cinema, and at that time we were very keen on the ability to communicatedirectly with film-makers and producers. The first films were sent to us in envelopes, on DVD tapes, probably for fouryears in a row. Now, of course, we only work through the Internet. I would even call our team the Wiz-Art family – acircle of our upporters, our volunteers – people who believe in our ideas.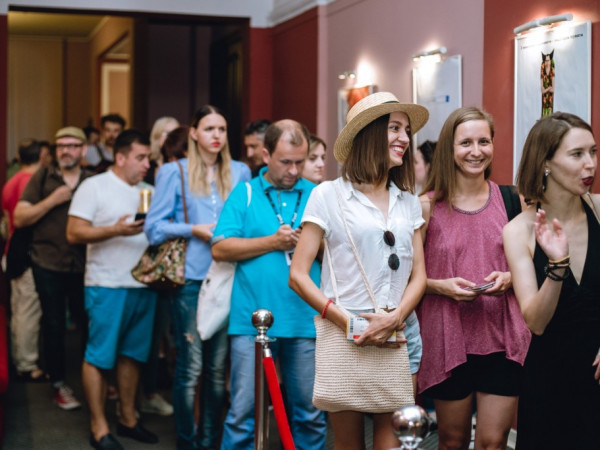 The audience of the first film festival was small, but the team was persistent and held the festival year after year, as well as monthly events and film screenings. Now, it`s about 6,000 visitors every year. Each year, the festival runs under a slogan, the previous year it was «Dare to see».
The blur of the bubbles we live in and the things we cannot see beyond our circles. We do not promise that bywatching 120 films of the festival, you will see, but you, like us, at least will dare to.
This year, due to the Coronavirus pandemic, the date of the 13th Wiz-Art Festival has been changed so as not to risk the safety of guests, spectators, volunteers and teams. The 13th LISFF Wiz-Art will take place on September 7 - 13, 2020. However, everything depends on the pandemic developments in Ukraine and globally.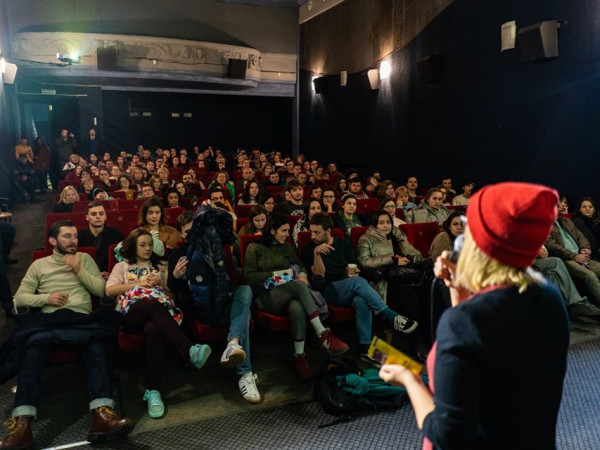 Wiz-Art is not only a film festival, but it is also an environment, a community and a certain lifestyle. In addition to the festival, during the year, the art formation shows selected films in the original language, subtitled in Ukrainian. It also organizes educational events where viewers can chat with film directors, participate in «question-and-answer» discussions. Through film that opens a window into a different culture, through communication in different languages and topics, through the dynamics and richness of dialogue, Wiz-Art is also a kind of communication platform.
Wiz-Art is not just about entertainment. Of course, in addition to entertainment, this is a film screening that makes you think, reflect and ask questions, and necessarily leaves an aftertaste.
And even now, when the world is quarantined to create a virtual sense of community, the Wiz-Art team makes home-based online views of the free and legal Quarantine Family Shorts 2020 and Quarantine Comedy Shorts 2020. Films that can not be seen in cinemas or found on the Internet.
We invite you to stay at home and watch films online. Follow the interesting events by Wiz-Art and join the community of short film lovers. Follow the announcements on the website and Facebook.
Wiz-Art! There are only earthshaking films in the playlist.