While planning a visit to a new city, you should definitely learn how the local transport system works. Together with Lviv Tourist Information Center, we share some tips that will help you to avoid stressful situations and move around Lviv comfortably.
In our city, there are such types of public transport as trams, trolleybuses, buses and minibuses called marshrutkas. In addition, there are also night buses and an express bus "Lviv International Airport - Railway Station", but during the quarantine, they have been temporarily suspended.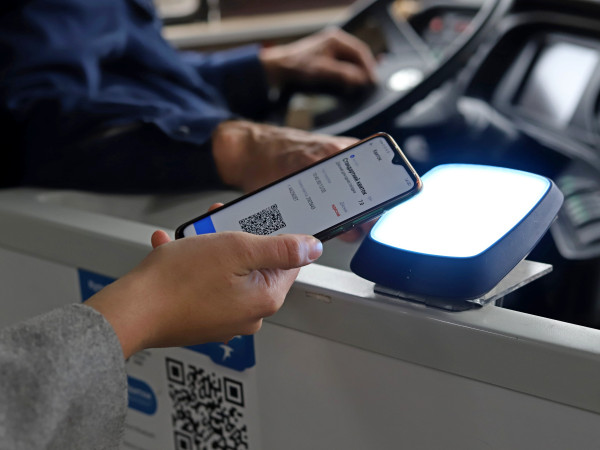 Bus & marshrutka fares
There is a conductor-free system in marshrutkas and buses, so you should pay the driver directly. For the time being, you can pay in cash only. The fare is 7 UAH.
By the way, the cashless payment via EasyWallet UA app (Google Play; App Store) is currently tested in the 3A buses (direction Rizni Sq - Lviv Bus Station - King Cross Leopolis Shopping and Entertainment Center). In order to pay, turn on Bluetooth, buy a ticket in the section "ATП №1" and hold the top of your smartphone near the blue contactless reader, which is located next to the driver. If the payment is successful, it changes to green and wishes you a happy journey (In Ukrainian: "Shchaslyvoi dorohy").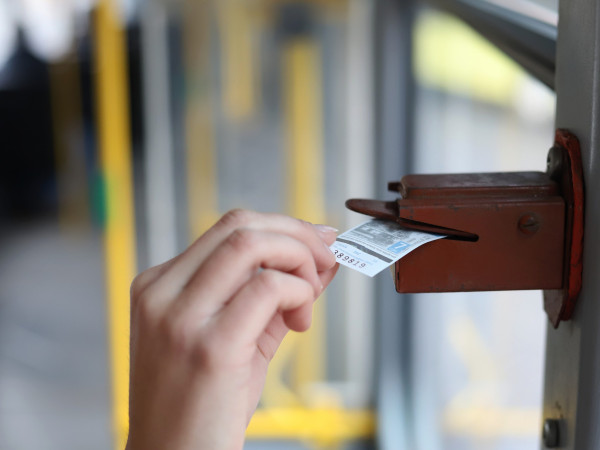 Fare in trams and trolleybuses
To travel in a tram or trolleybus you need to buy a ticket in any way that is convenient for you. You can buy a one-way paper ticket:
Directly from the driver in cash - preferably giving the exact amount of money and only at the stops.
In EasyPay machines that are often located near the stops. Just find the section "Lvivelectrotrans", choose the ticket you need and pay in cash.
In Lviv Tourist Information Centers at the airport and on 1 Rynok Square, where you can pay only by card.
Once you have purchased a paper ticket, you need to validate it as there can be the controllers on the route. There are mechanical validators on the walls inside the trams and trolleybuses. Each of them has a unique imprint that remains on the ticket - without it the ticket is considered invalid!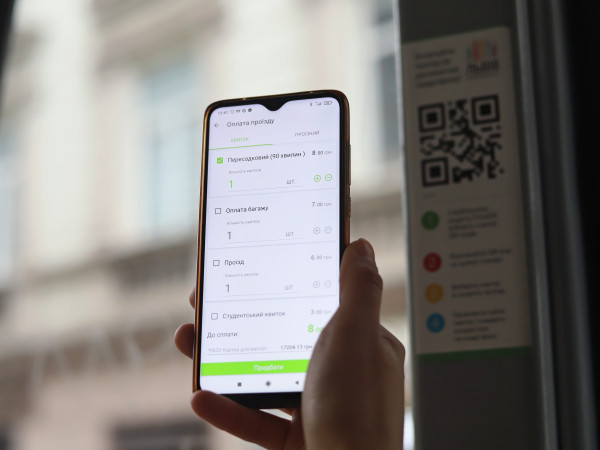 If you want to buy an e-ticket, we recommend choosing one of these options:
1. Privat24 mobile application (Google Play; App Store). Via the app, you need to scan the QR-code which you can find inside trams and trolleybuses. They are unique for each vehicle. Then choose the ticket you need and make the payment. In case of control, you can find your ticket in the section "Transport" -> "City transport". Note that in this app, you also need to validate the ticket - by clicking the green button "Validate" on the e-ticket.
By the way, you can add a card of any bank in the Privat24 app.
2. Using the validators, which are currently installed only in some trams. Pay in a contactless way via a card of any bank or via a smartphone with NFC function. If the payment is successful, you see a smiling green face on the screen and get a notification from the bank on your phone.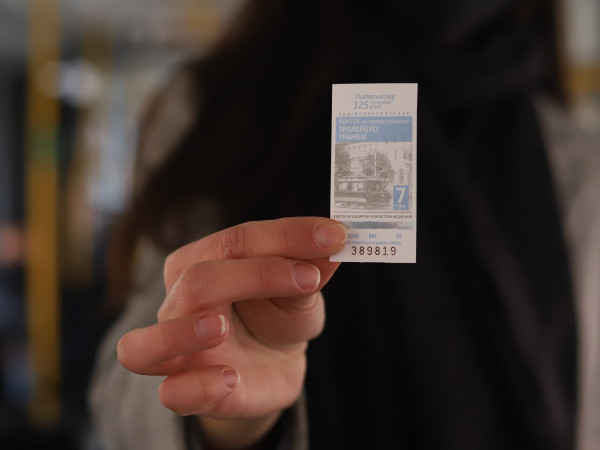 Types of tickets and their cost
The cost of a one-way general ticket in trams and trolleybuses is:
• 7 UAH, if you buy it directly from the driver;
• 6 UAH, if you buy it at Tourist Information Centers, in apps or using validators.
The cost of a transfer ticket that lasts 90 min is 8 UAH. It can be purchased only in the app and EasyPay terminals.
The payment for luggage (40x60x20 cm) is 7 UAH.
The fine for travelling without a ticket is 140 UAH, and for unpaid luggage - 8.5 UAH.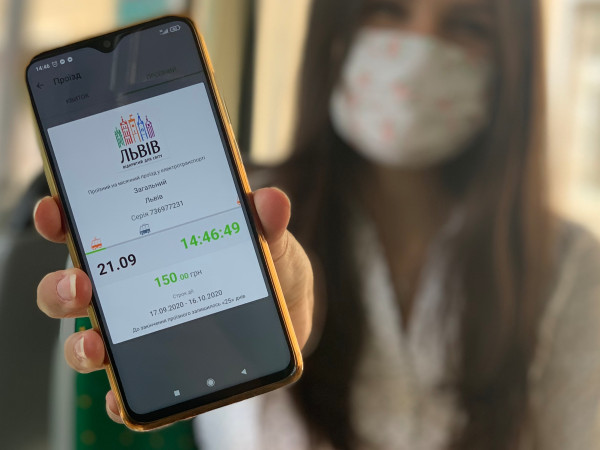 Travel passes
Currently, Lviv does not have a single pass for all types of public transport. In buses and marshrutkas you can buy only one-way tickets, but those who use trams and trolleybuses have the opportunity to purchase daily, tourist (three-day), monthly and quarterly passes for trams and trolleybuses. You can buy them:
• on the official website of Lvivelectrotrans. Such passes are valid only if you have a document with a photo.
• in Privat24 app (Download here: Google Play; App Store), which is already mentioned above.
• in EasyPay terminals in cash. There are more than 600 such terminals in Lviv.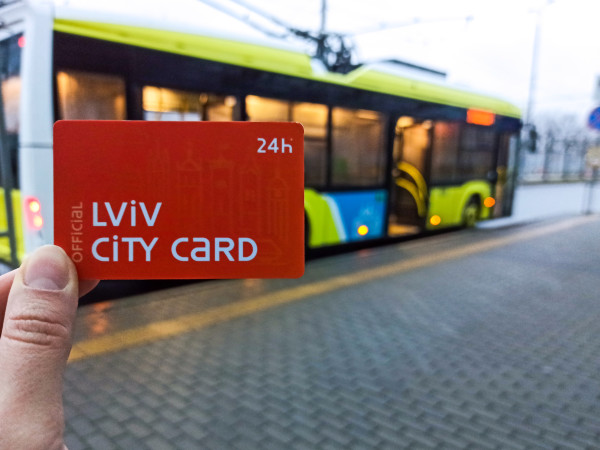 Free public transport use with Lviv City Card
If you have a Lviv City Card, you can use trams and trolleybuses for free - and this is just one of many benefits of a tourist card.
The network of tram and trolleybus routes connects both Lviv railway station and airport with the city center as well as allows you to explore the remote tourist attractions. You can buy Lviv City Card for 24, 48 and 72 hours at Tourist Information Centers at the airport (168 Liubinska St) and in the city center (1 Rynok Sq), as well as online following this link.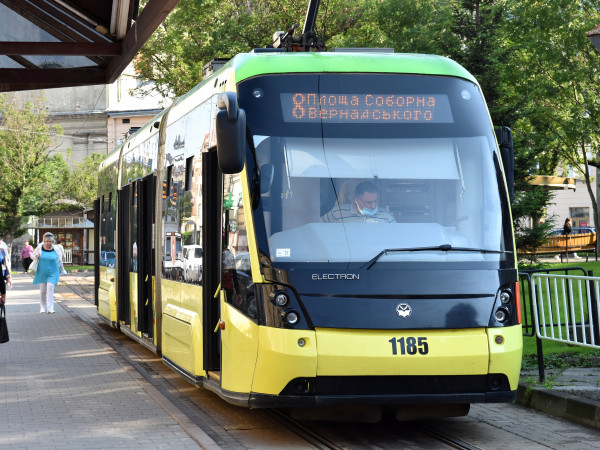 Search for the optimal route
There are different websites and apps to find the fastest and most convenient route, as well as to track the location of the public transport you need. The suggest to try the most popular ones which also have an English version:
• EasyWay app (Download here: Apple Store; Google Play)
• and website