In order to make the necessary information about our city available and well-structured, the Tourist Information Center team has created a series of thematic booklets, which contain a list of relevant and useful recommendations for guests and residents of Lviv.
The booklets will be useful for those who want to know Lviv better, see popular tourist sites, and plan better their trip.
The history of Lviv transport began three centuries ago. The first regular public transport used to be a horse-drawn omnibus. The city was evolving, since then horse and electric trams, buses, trolleybuses and shuttles have appeared. Who knows what is waiting for our city ahead…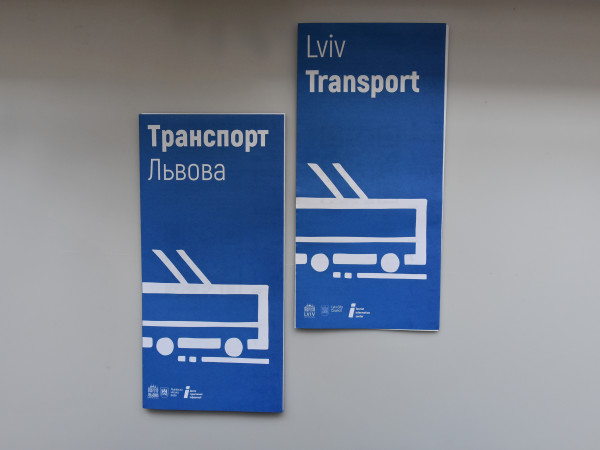 In the booklet Lviv Transport we have collected all the necessary and relevant information to make your stay in the city comfortable. There you will find recommendations on how to plan a route around the city, buy a single ticket or a pass for trams and trolleybuses. We are sure that travelers also need a scheme of Lviv tram and trolleybus routes, so it is also available there. And in the section on urban cycling culture we have prepared the information about cycling services and municipal bicycle rental.
The booklet also contains information about night buses, taxi services, car rental services, the express bus with a route Airport - Central Railway Station - Airport, as well as the information about bus, train, and airline ticket offices.
We suppose that this booklet will help you to find the answer to the common question "How to get to…?" The booklet contains the detailed information about actual public transport in Lviv, popular routes around the city and the list of useful resources where you can get advice and assistance on moving around the city.
Check out useful recommendations under the #TIPSfromTIC hashtag.
Online booklet Lviv Transport you can download here.
Everything about the city in one click! Other thematic booklets at the link.