Lviv is my dream, but I never imagined that I would work here.
Traditionally, Lviv is an example of a multi-ethnic city. The history of many ethnic groups, nations and generations is intertwined here.
During its long existence, Lviv absorbed many events and personal stories that changed the course of history.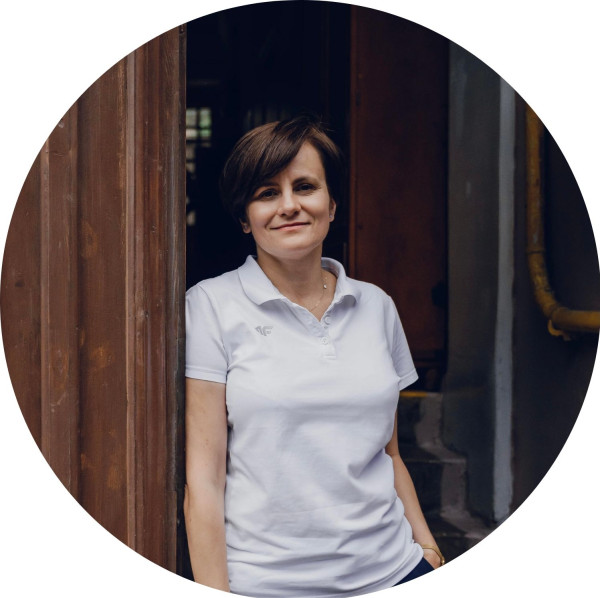 Walking route:
Church of St. Anthony (49 Lychakivska St.)
The house where Ryszard Siwiec lived (45 K. Levytskoho St.)
Research Institute of Epidemiology and Hygiene (12 Zelena St.)
Lyceum № 6 (22 Zelena St.)
Lyceum № 28 (2 Tiutiunnykiv St.)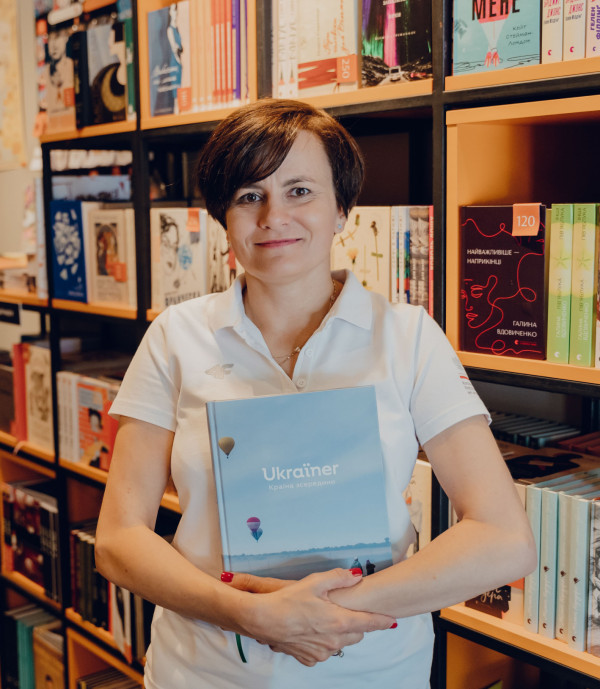 Lviv is my dream, but I never imagined that I would work here.
I often came to Lviv because I was a scout.
I visited Lviv for the first time in 1992, and since then, I have been coming here more often. I am in love with Lviv; there is a certain magnet and a charm here.
I studied at the Department of Ukrainian Philology at the University of Warsaw.
In my youth, I wanted to choose a direction that would not be very popular. Having repeatedly visited Lviv as a scout, I realized I know little about Ukraine.
I wanted to know more about it, its history and its culture. Therefore, learning the Ukrainian language seemed like a good idea.
I have many good memories of Ukraine. For example, I often visited Kamianets-Podilskyi, where, while teaching children the Polish language, I also got to know Ukrainian history and people. By the way, this is an incredibly beautiful city full of history.
But I gained the greatest understanding of Ukraine and Ukrainians after 2014 when I went to the Maidan. There I met many young girls who helped the wounded and prepared food. The spirit that prevailed there captivated me.
I don't know what the development of events would be if something similar happened in my Motherland, but this desperate struggle for freedom, for the right of choice - is something incredible.
I have been in Lviv for three years. I live in the Lychakivskyi district; I feel very comfortable here. I also love Stryiskyi Park and Kastelivka district. The centre is too busy and noisy for me.
Today we chose such a walk because it is my daily route from home to work.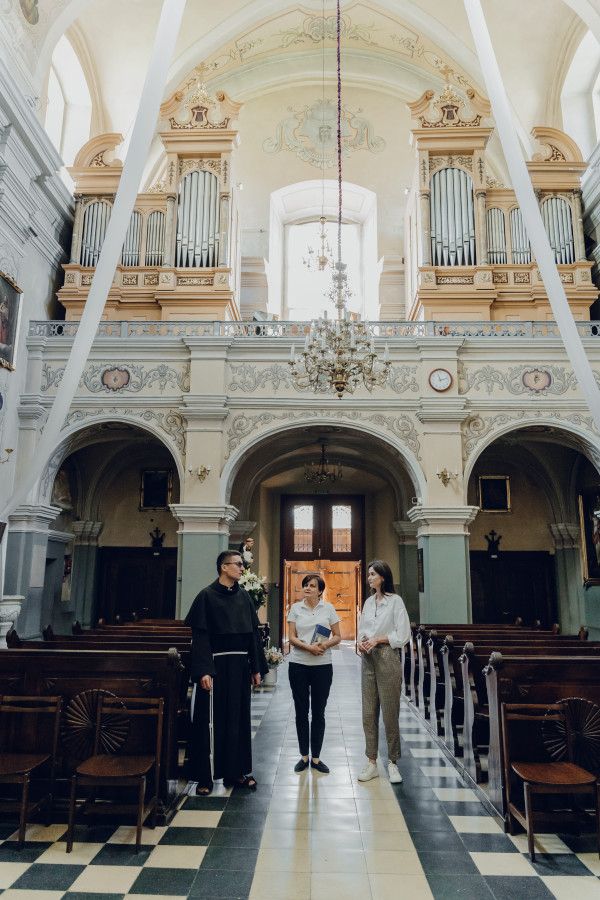 Church of St. Anthony
I am a parishioner of this church; I come here for service every week. This temple is one of the two that were not closed in Soviet times. Before the war, many Catholic churches were in Lviv, but now only two remain. The Church of St. Anthony is a real monument of Baroque architecture.
It is a special place where people come and ask for help and support, a place that unites all residents of Lviv.
An important person for me is the Polish poet - Zbigniew Herbert. He was born in Lviv, not far from this church. For me, he is the most outstanding Polish poet whom I respect, primarily because he is a freedom-loving person. He did not make any compromises with the authorities; he always spoke about what was in time. Such people are a model of courage for me.
Zbigniew was not only a poet; he wrote reports, was well versed in art, and travelled a lot in Europe. The poet was baptized in this church and studied at the school of St. Anthony nearby.
Zbigniev's poetry is universal; several years ago, we translated his collection, and I highly recommend everyone to get acquainted with his work.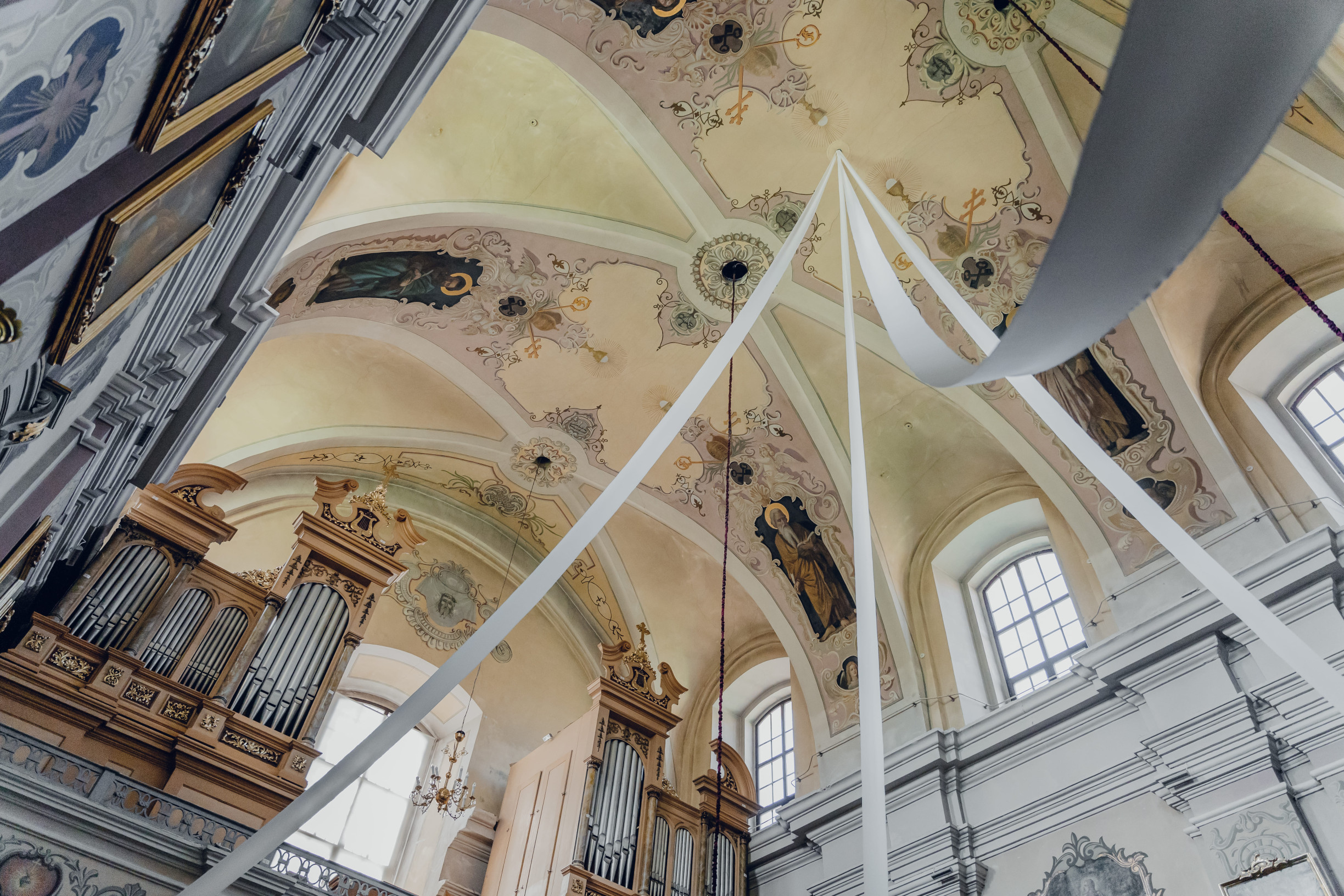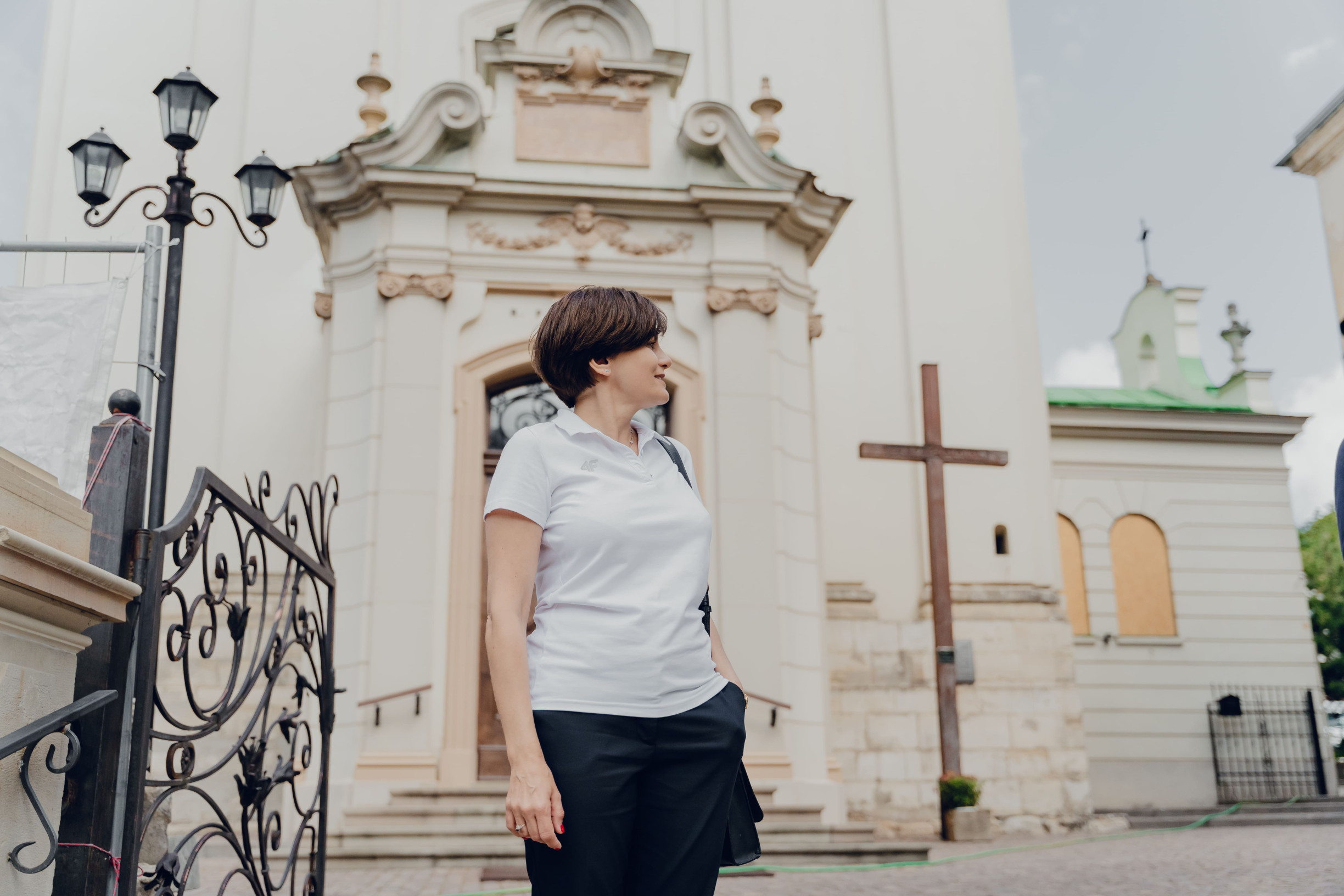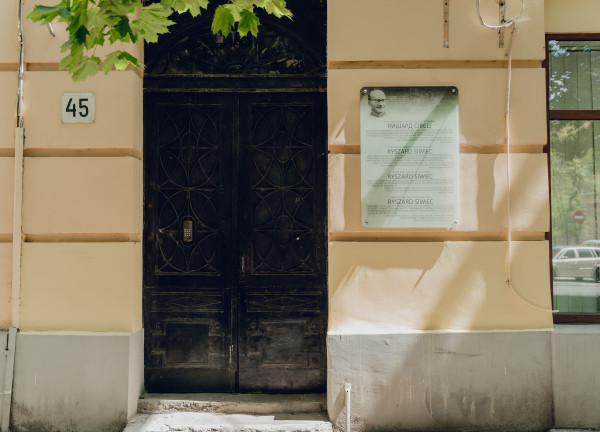 The house where Ryszard Siwiec lived
The installation of a memorial plaque on 45 Levytskoho St., in memory of Ryszard Siwiec, was my first initiative as a consul in cooperation with the Czech Consulate and the city.
Our journey is a route following the footsteps of free, honest people with strong character. Ryszard Siwiec, was just like that.
As a sign of protest against the Soviet Union-led invasion of the Warsaw Pact countries into the Czechoslovak Socialist Republic, after the harvest festival at the Decade Stadium, Siwiec doused himself in gasoline and committed self-immolation.
(You can get acquainted with the personality of Ryszard Siwiec in the film "Hear My Cry" by Maciej Drygas).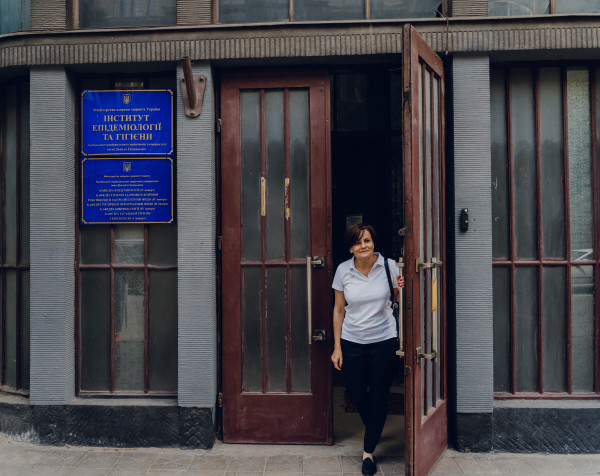 Research Institute of Epidemiology and Hygiene
It is an extremely interesting building of the functionalism period, but in the context of our walk, we will stop at the post-war period and talk about the head of this institute - Henryk Mosing.
He worked on a vaccine against typhus, and he was quite successful in this because, as a result of his work, typhus in the Soviet Union territory almost disappeared.

After graduating from the university, Mosing began working at the Lviv Institute of Epidemiology and Hygiene, which was headed by Rudolf Weigl, taking care of typhus research.
During the German occupation of Lviv, Mosing did not leave his teacher Weigl; he became his deputy at the institute.
Together they worked on the production of typhoid vaccine, which, contrary to the ban of the German occupation authorities, was illegally distributed for vaccination of the civilian population.
Thanks to Mosing's courage, this drug was supplied to ghettos and concentration camps.
There is evidence that Mosing and Weigle maintained constant connections with the anti-fascist underground; many of its members received the much-needed vaccination and did not get this disease.
The work on the vaccine against typhus was as follows: it was necessary to feed the lice with blood, and the same challenge was to find people to donate. It was he who became Zbigniew Herbert.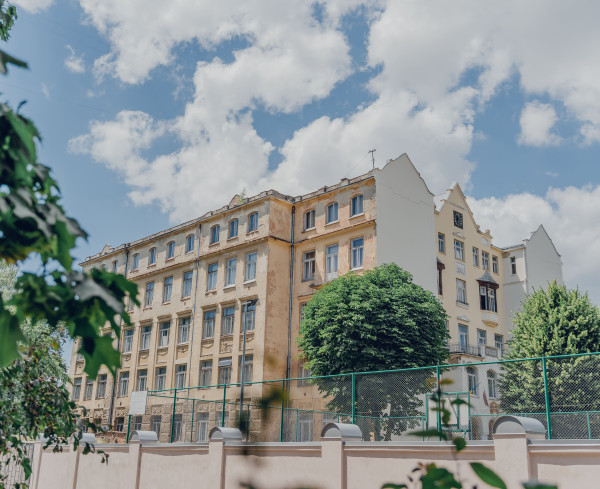 Lyceum № 6
(former girls' gymnasium of Zofia Strzałkowska)
When I passed by, I was always impressed by the mosaic that is here. In 2008, during the restoration of the school's facade, a mosaic panel consisting of three coats of arms of Poland, Lithuania and Rus' (Ukraine) were discovered; it is what unites us.
At the beginning of the 20th century in Lviv, at 22 Zelena Street, on the site of the old palace of Counts Zamoyski, a new large building was built for the first Galician private girls' gymnasium of Zofia Strzałkowska.
The construction was carried out according to the project of the famous Lviv architects - Yuzef Sosnovskyi and Alfred Zaharevych.
Until the 1930s, the Zofia Strzałkowska School for Girls consisted of an 8-year classical humanitarian gymnasium, five-year seminar courses, a music school, a four-year primary school and a preschool group. And this is almost 800 schoolgirls! There were tennis courts and a carriage entrance, a beautiful hall with a glass ceiling and much more.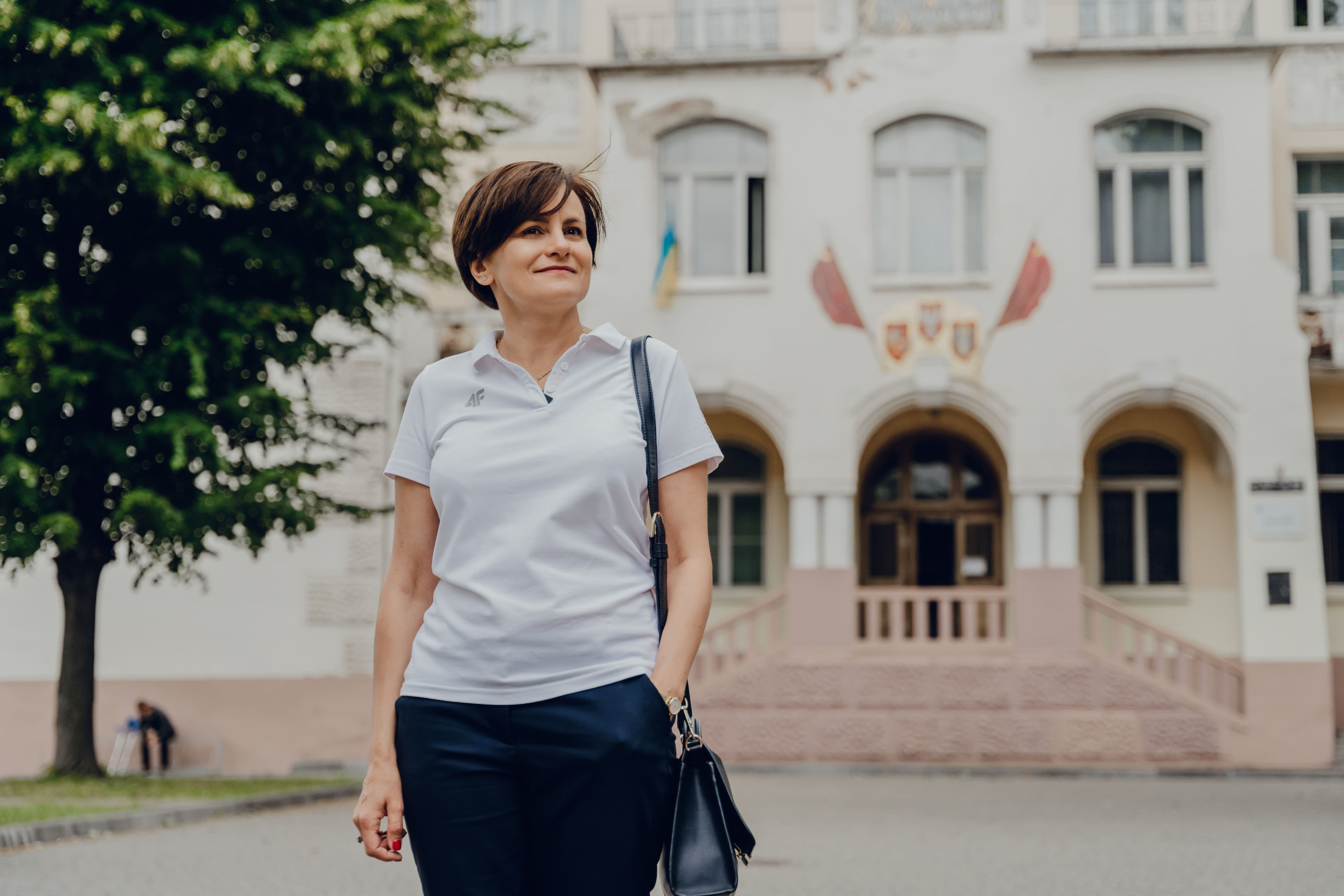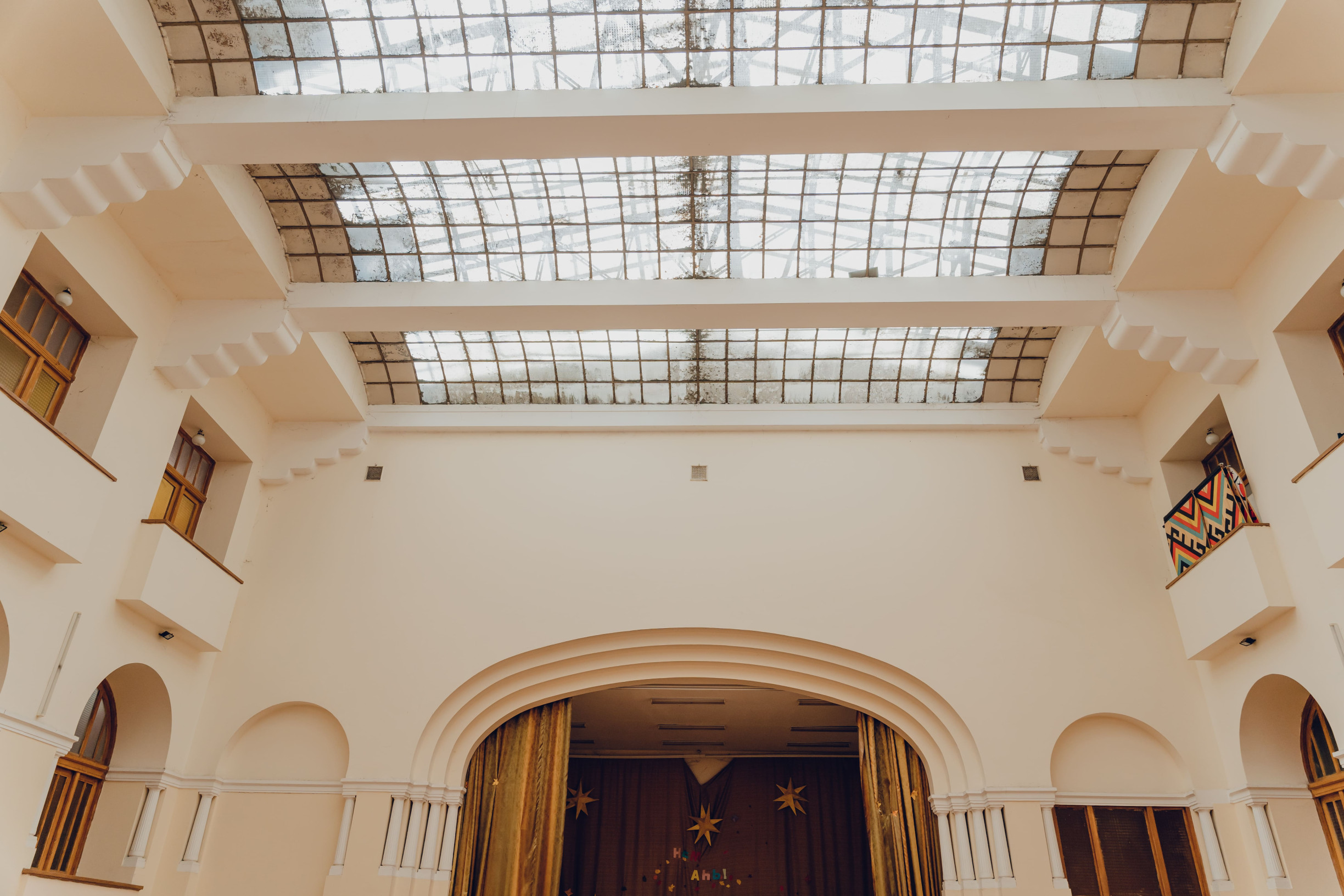 I like Samiilenka Street, the former Officers' colony; there are villas where officers once lived. I love that there are so many flowers here that I can't help but take pictures of them. With the arrival of spring, the street is extremely beautiful.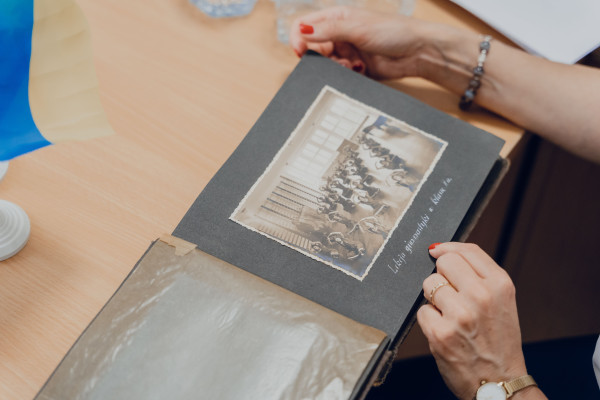 Lyceum № 28
(former school of the Ursuline Sisters)
The school was built in 1910 in the style of functionalism. The project's authors were the famous Lviv architects - Tadeusz Vrubel and Leopold Karasinskyi.
After the end of World War I, the sisters of the monastic community of St. Ursula bought the house for the need of a private gymnasium for girls. In 1923, the school underwent some reconstruction. The second floor was completed, where a chapel, two classrooms and a gymnasium were located.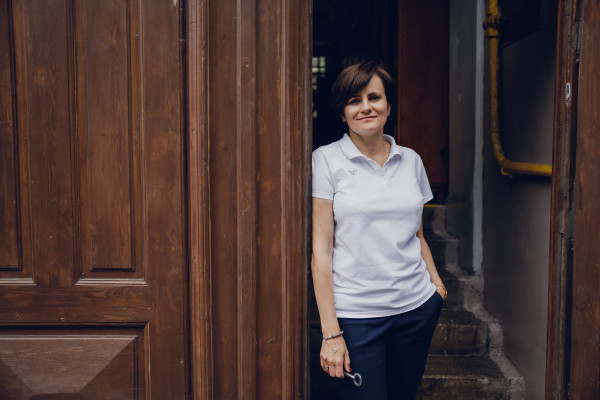 Top five favourite locations from Eliza Dzwonkiewicz:
Swiss Hotel (Valentino restaurant)
Virmenka coffee house