This is probably one of the most controversial courtyards in terms of its perception. The museum was created without a clear strategy or concept inherent in a modern museums. People perceive the idea of ​​this open-air museum differently, it scares someone, especially when they get there in cloudy and rainy weather, sometimes people compare the feeling as in the exclusion zone - Chornobyl; upsets someone, as if the memory of something lost and already forgotten; someone is feeling good, as they return to childhood, remember the pleasant moments of spending time with relatives, remember favorite toys that someone still cares for, and someone has already forgotten about their appearance, nostalgia; someone has a habitual curiosity to look; someone wants to take a non-standard photo in an unusual location. However, we can say with confidence that the museum will not leave anyone apathetic.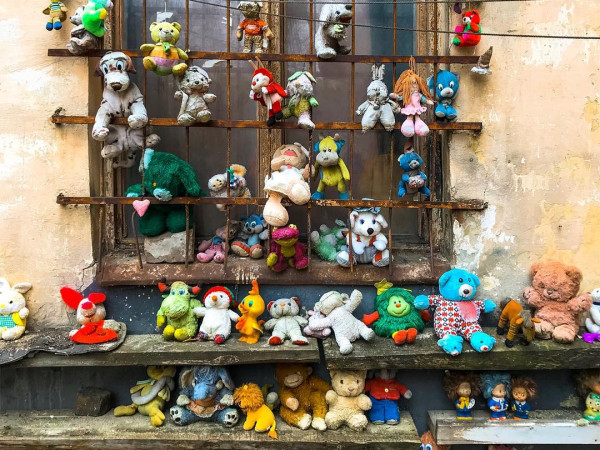 Who or what is behind the creation of this courtyard? The museum owes its appearance to Vasyl Petrovych, a local resident of one of the buildings around the courtyard. One day he saw two abandoned toys near his house, they could be forgotten by children playing in the yard, so he decided to leave them under the roof near, thinking that they would return. However, no one came back for them, but on the contrary, the residents of the house decided to bring their old toys, so the collection began to replenish. Over time, the toys became more, and Vasyl Petrovych collected several old sideboards, in which he placed flower pots next to the toys, and hung paintings on the walls. There is how a yard with forgotten toys was born.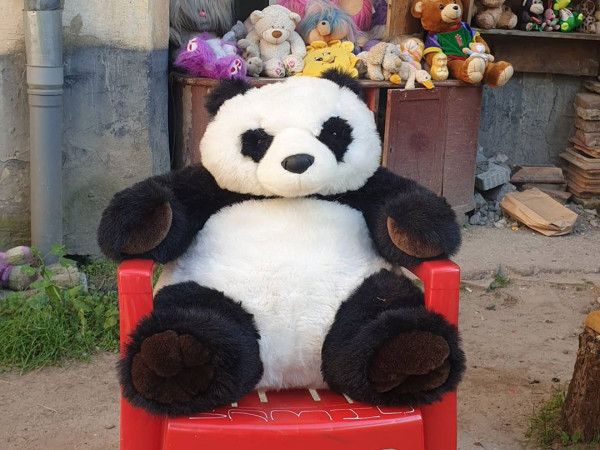 These days, you can see not only toys, but also other interesting items: books, a pair of boots, antique musical instruments, various accessories and much more. There were also many toys brought by guests from other cities and countries. To form a personal opinion about this place, we advise you to visit it, you can choose any convenient time of day, because the museum is open around the clock and without weekends.
Address: 3 Knyazya Leva Street