On the outskirts of Lviv, in the Vynnykivsky park (Big forest) on the side of Lysynychi, there is a special place that is little known even to Lviv residents. Chortovi skeli - an interesting historical and natural site, which today attracts many residents, tourists and especially climbers.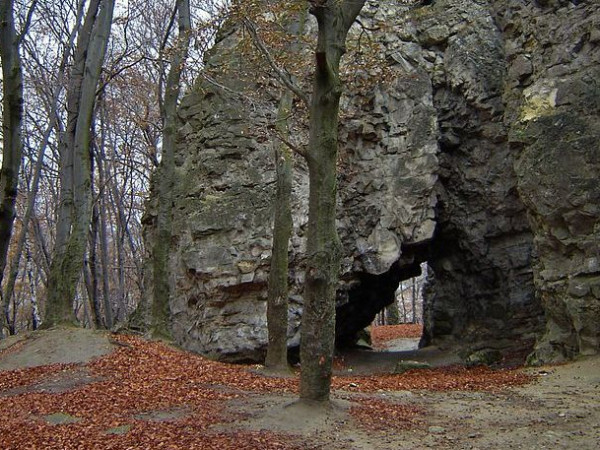 Such places cannot go unnoticed by archaeologists and historians. A Palaeolithic hunter's camp, a pagan castle, a watchtower from King Daniel's time, a quarry, the site of the liberation struggles of 1918-1919, and many other facts and hypotheses tell us about this place and are the "first" reasons to visit.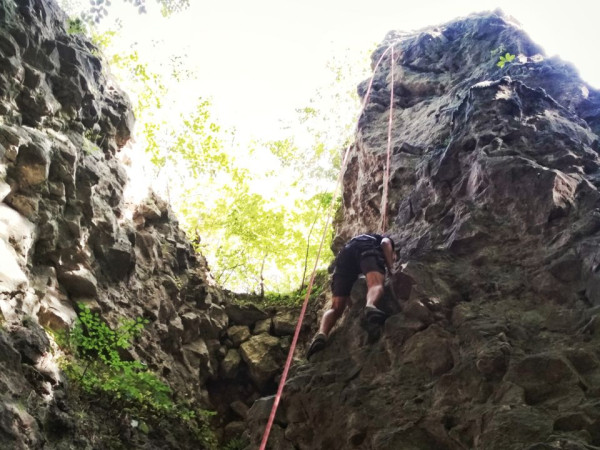 Secondly, the group of devil's rocks is handsome, although without equipped trails and infrastructure with paths and signs. However, you can feel far from the city in the rocky mountains and get great emotions.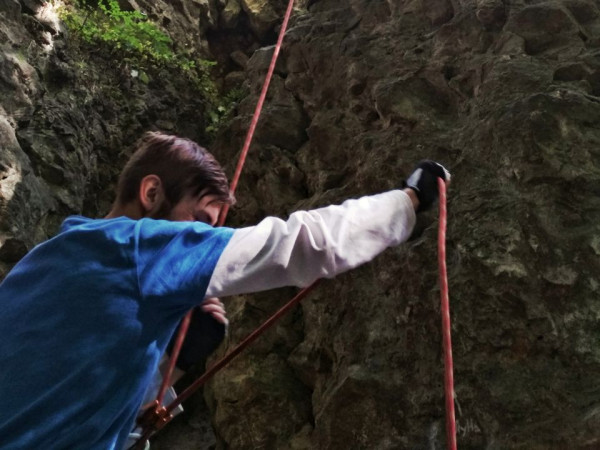 Third, most interestingly, the main group of rocks is equipped with "routes" of varying difficulty for climbing. You only need to have equipment with you.
Be sure to bring:
• lower insurance system (other names: gazebo, harness)
• magnesia
• climbing rope
• safety device
• carbines
+ rockers (special shoes), sports uniform and changeable shoes.
In no case do we recommend trying to pass routes without an instructor and equipment. It is dangerous to your life because the rocks are partly fragile and can be easily injured.
The best way to get from Customs Square is by routes 5A, 102, 110. Approximate travel time is 30-40 minutes.