One can only dream about the sea and rest on a sunny coast during active hostilities. But no one cancelled the summer!
And, if there is such an opportunity, everyone needs to "reboot" because each of us still has a lot of work ahead of us on the way to victory. And instead of relaxing on the sea beach, you can sunbathe on a deck chair by the pool.

In Lviv and near the city, there are several options with outdoor pools, where you can relax lazily with cocktails or actively exercise by swimming and diving.

lviv.travel offers you several options for every taste and wallet.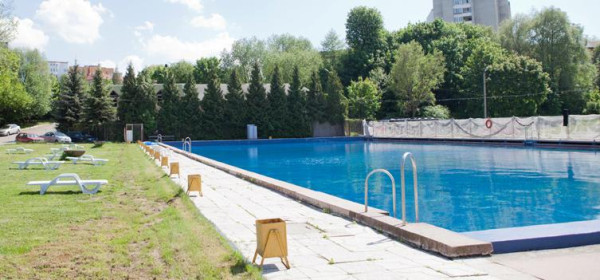 Medyk Sports and entertainment complex
24 Horbachevskoho St.
Daily, from 9 am to 9 pm.
The complex is in a park area on the outskirts of the centre of Lviv. There is a 50-meter swimming pool with a depth of more than two meters, changing cabins and sunbeds, and a bar where you can buy drinks, ice cream or snacks.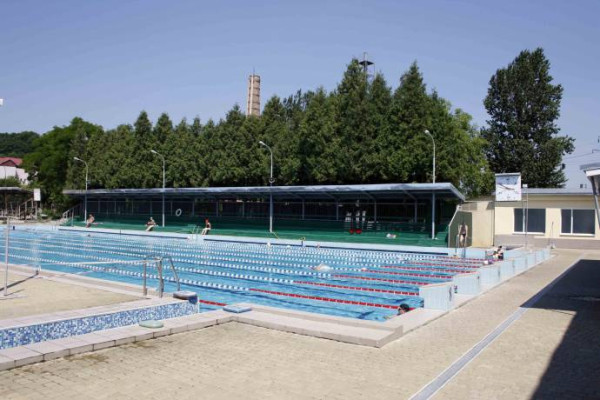 39a Kleparivska St.
Mon-Sat from 9 am to 8 pm
Contacts: (032) 233 25 35; (097) 072 48 77
50-meter swimming pool, located based on summer sports. The pool is divided into eight lanes. The water temperature ranges from 28 to 30 degrees, regardless of the weather and season.
Visitors need a medical certificate, which can be issued at the pool's medical centre.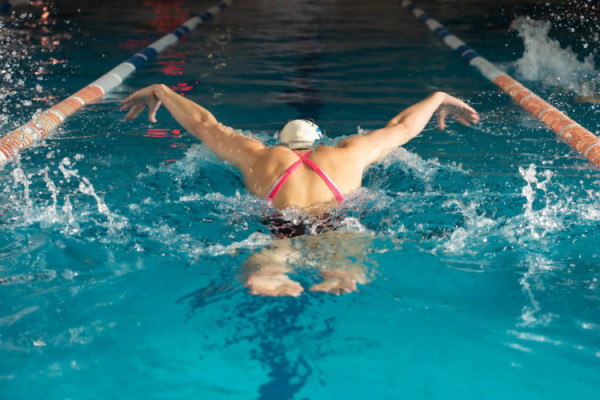 36 Shchyretska St. (Pivdennyi shopping complex).
Every day from 8 am to 10 pm., and on Sundays from 9 am. to 8 pm.
The "Three Elements" health, beauty and recreation centre has a summer terrace with an outdoor pool. For the convenience of vacationers, there are sunbeds with towels, a pool with salt water, a children's mini pool and a play area, showers and changing rooms. You can also order snacks and cold drinks.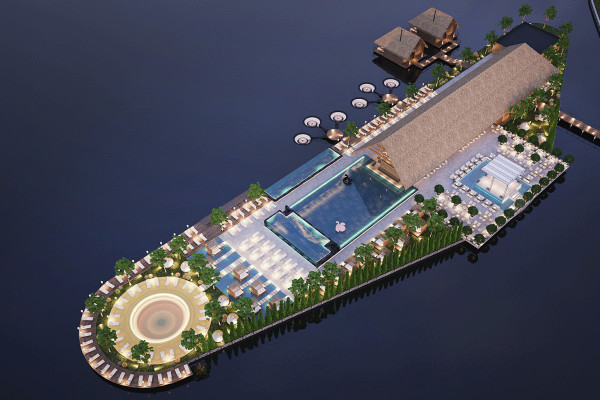 9b Bohdana Khmelnytskoho St., Vynnyky
Daily, from 10 am to 8 pm
In June of this year, a beach, a lake and two natural pools for children, 50 and 90 cm deep, and a food court were opened for the first time in the "Emily Resort" recreation complex. It should be noted that it is forbidden to bring your food and drinks into the territory of the new Lviv complex.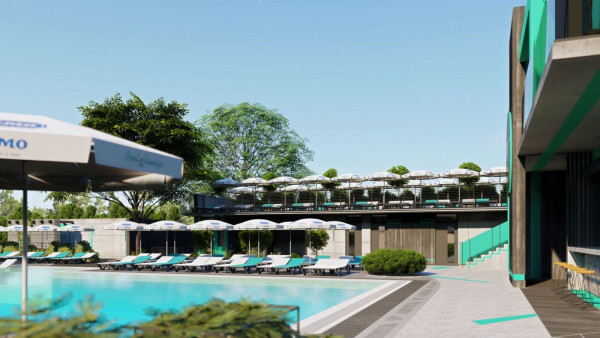 1a Shevchenka St., Zubra village.
Daily, from 10 am to 8 pm
The territory of this holiday complex consists of a large swimming pool, a children's area, a jacuzzi and a restaurant. A great place for a weekend outside the city. The main thing is not to forget a swimsuit and a good mood, and the rest - at "Rafael Pool&Lounge". Use of the adult and children's pool, jacuzzi, sunbed and towel is included in the ticket price.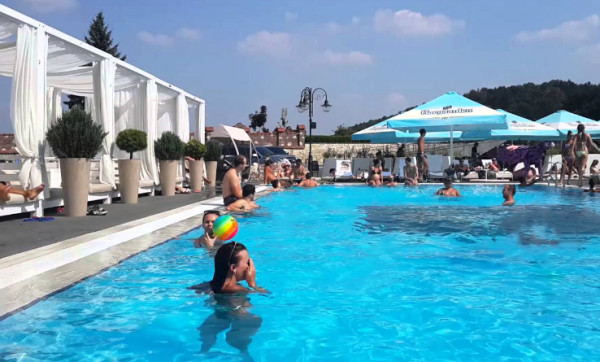 7th km of the Kyiv highway, Pustomytivskyi district, Lviv region.
Daily, from 10 am to 8 pm
In the entertainment complex "Rumbambar", there are three outdoor pools - for adults (1.4 meters deep), for teenagers with the Bubble water attraction (50 cm) and a pool for children with ultraviolet water purification (20 cm).
Also, on the territory of the complex, there is a play area, water attractions and sports entertainment, an area with a football and volleyball court, and a restaurant.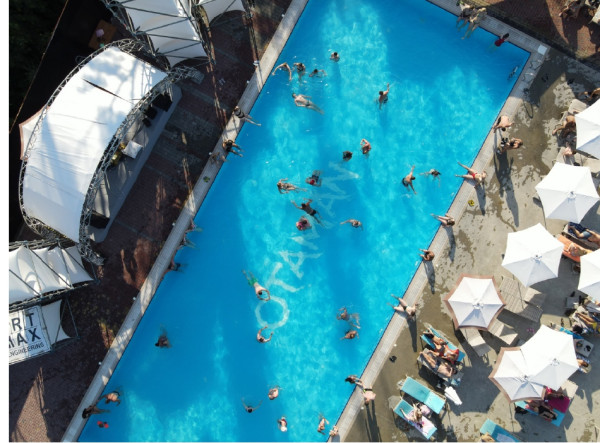 Kiltseva Road (exit from Zelena Street in Lviv), almost opposite the Sykhiv Cemetery.
Daily, from 10 am to 8 pm.
The swimming season at this facility started on the first day of summer. This year, there are 200 sunbeds, an updated food court and two new bars on the beach of the complex. There is also a children's water slide, trampolines, dry children's pool, table tennis, DJ, summer bar with drinks and food zone, hookah, and barbecue area.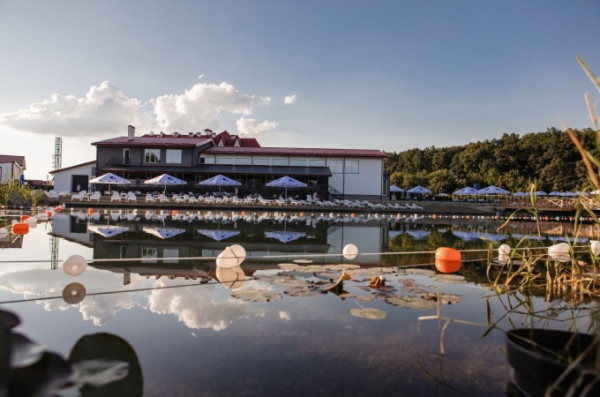 end of Zelena Street, Kiltseva Road.
Daily, from 10 am to 8 pm.
A weekend in this holiday complex is a great alternative to a trip to the sea. The territory has everything you need for a family vacation: a lake with deckchairs and umbrellas, a pool for the smallest, a play area, summer terraces and a food court.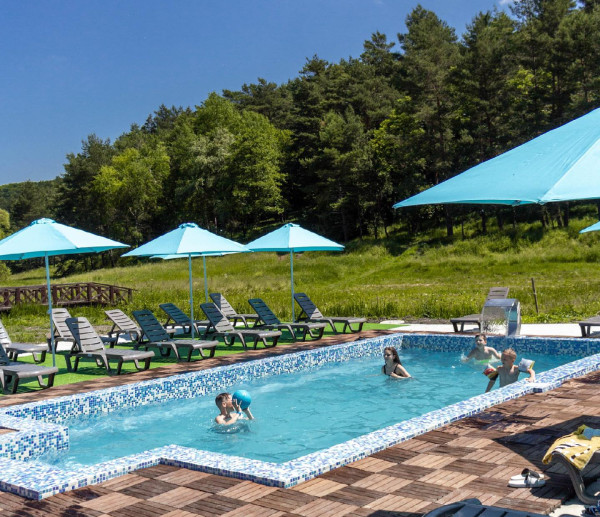 76a Tsentralna St., Rakovets village (23 km. from Lviv)
from 10 am to 10 pm.

There are still many sunny days ahead, so we are happy to meet you at another outdoor pool, which is in the middle of picturesque nature. There is a sunbathing area with comfortable sunbeds and umbrellas.
The pool is constantly filtered and purified, and modern equipment allows you to maintain a water temperature of +30 and in winter up to +40 degrees, so the pool will work all year round.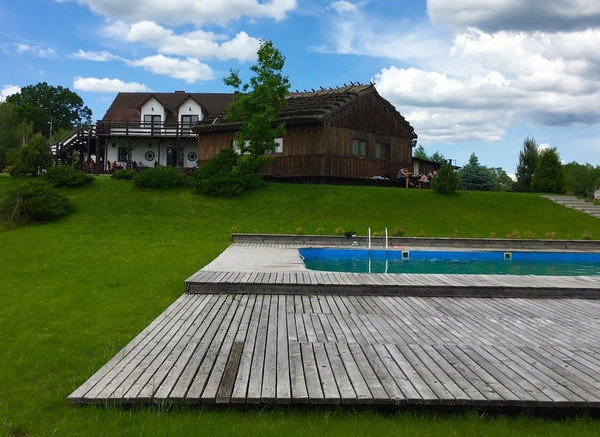 Rakovets village
from 10 am to 10 pm
Hotel complex outside Lviv. Comfortable rooms, a restaurant, delicious cuisine, a sauna, a tub, an outdoor pool and unsurpassed nature