The alternative use of coffee has been increasingly popular in recent years. Local people and tourists are surprised by amazing coffee gadgets and do not understand the meaning of «Chemex», «Aeropress» or other words, when they are visiting new cafes. It is also very confusing to people when the description of the cafe defines it as a «third wave coffee shops». Which overseas wind brought it here?!
We will try to understand the new fashion, concepts and methods of making coffee and look for places where you can try it.
«Third Wave Coffee Shop» is a concept that originated from the consumption of instant, mass coffee or coffee brewed in cezve - that is the «first wave» and «second» - a commercial network of coffee shops with Italian coffee roasting technology. The promotion of the culture of pastime in coffee shops is also popular, especially the popularization of espresso and cappuccino. The City Coffee Guide is the best one to guide you through such third wave coffee shops. Lucky you, it is available at the Tourist Information Center (1 Rynok Sq.)
How to identify a Third Wave Coffee Shop:
It has a wide range of freshly roasted coffee, both for brewing and for sale. Sometimes even with its own roasting.
Several varieties of 100% Arabica are on offer.
An individual approach for brewing coffee. You can choose the type of coffee and the way it will be prepared for you according to your coffee taste preferences.
Professional baristas (They often participate in baristas competitions and specialize in
making one type of coffee, thus they will make it very good for sure).
The cafes have a stylish and laconic interior.
It is possible to purchase different devices for making alternative coffee.
There is often a corner with the literature on the culture of coffee consumption.
You can easily learn about the origin of the coffee beans, even the plantation from where they were brought.
The method of non-automatic coffee preparation differs in some aspects, but in most cases, it is a «pour over» brewing with the use of a filter. Some coffee shops have a great selection of alternative coffees but some of them specialize in one type of coffee-making method. However, «Сhemex» «Aeropress», «V60» are the most popular among other methods of coffee preparation.
We know for sure, that manual coffee brewing, without using any machine, is the most original way to do it. Accessories for making coffee consist of several plastic or glass elements. The taste is changing due to their different shapes that provide more or less contact with the air during brewing.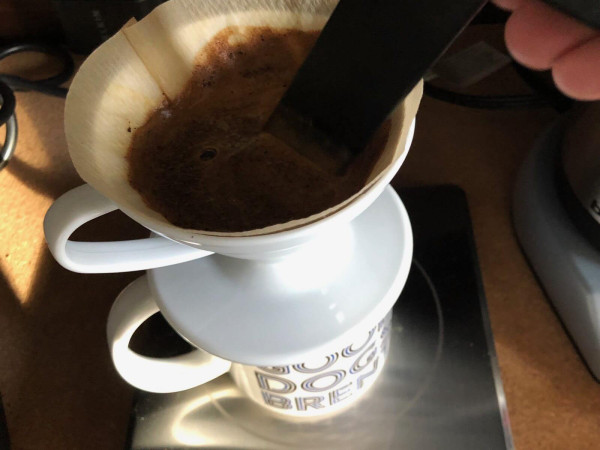 Where to find third wave coffee shops in Lviv?
1) Alternative coffee
The cafe was first opened in 2014. Nowadays, it has 6 locations - unique and interesting places.
Address: 45 P. Doroshenka St., 1 Svobody Prosp., 11 T. Shevchenka Prosp., 68 I. Franka St., 22 Kotliarevskoho St.

2) Svit Kavy
The winner of the Lviv Coffee Festival in 2019. You can enjoy coffee in two locations in the center of Lviv, as well as on the outskirts of the city.
Address: 6 Katedralna St., 30 Rynok Sq., 59 Kulparkivska St. (Roastery).

3) Black Honey
Classic Third Wave Cafe. You will surely appreciate its laconic concept. The menu doesn't even
have americano.
Address: 2 T. Kostiushky St., 20 Halytska St., 23 S. Bandery St.

4) Chehovych Roastery
A coffee shop on the site of an industrial space in the IT quarter, which has also become one of the
favorite eating places for local workers. Here espresso is offered exclusively in double serving. It's
definitely worth a try.
Address: 72 Heroiv UPA St.

5) Saturdays coffee
An underground cafe that is invisible to all tourists. Definitely worth your attention, especially if you want to try the alternative coffee for the first time.
Address: 1 Mytna Sq. (underground passage).