In today's world, music is something more than just melody and notes. It inspires, helps improve mood, and reduces stress. Each person has their own tastes and musical preferences. As a tourist in Lviv, you not only want to see its beautiful architecture, hear its history, taste local cuisine, but also experience its atmosphere, of which music is a part. If you're planning your trip to Lviv, we recommend checking out the list of interesting events on our website and also offer a selection of locations where you can listen to live music in Lviv.
WE OFFER A SELECTION OF 12 PLACES IN LVIV WHERE YOU CAN LISTEN TO LIVE MUSIC.
ART CENTER DZYGA
Virmenska St., 35
Art Center "Dzyga" is a legendary venue in the heart of historic Lviv that has always been a platform for the development and support of various forms of art (visual arts, music, literature, theater, cinema, and more). It has a rich and diverse history of hosting various events, and this year it celebrates its 30th anniversary. "Dzyga" was one of the first independent art associations, an exhibition and concert space, a hub for communication and experimentation. Today, the "Dzyga" art center includes a contemporary art gallery, the "Apartment 35" exhibition space, a conceptual cafe, and a shop.
They host art exhibitions of various genres here, including photography, painting, sculpture, graphics, and installations. "Dzyga" also organizes various performances, literary readings, interesting presentations, workshops, and, of course, musical evenings. If you're a fan of jazz, blues, funk, and related music genres, this is the place to be. You can check the current schedule and programs of performances and artistic events on the official website and social media pages of the art center.
By the way, every Thursday at 8:00 PM, "Dzyga" hosts a jam session - a jazz evening where musicians showcase their improvisational skills and play melodies of renowned jazz artists. Head up to the second floor to the art cafe, order your favorite dishes or aromatic coffee, and enjoy live music.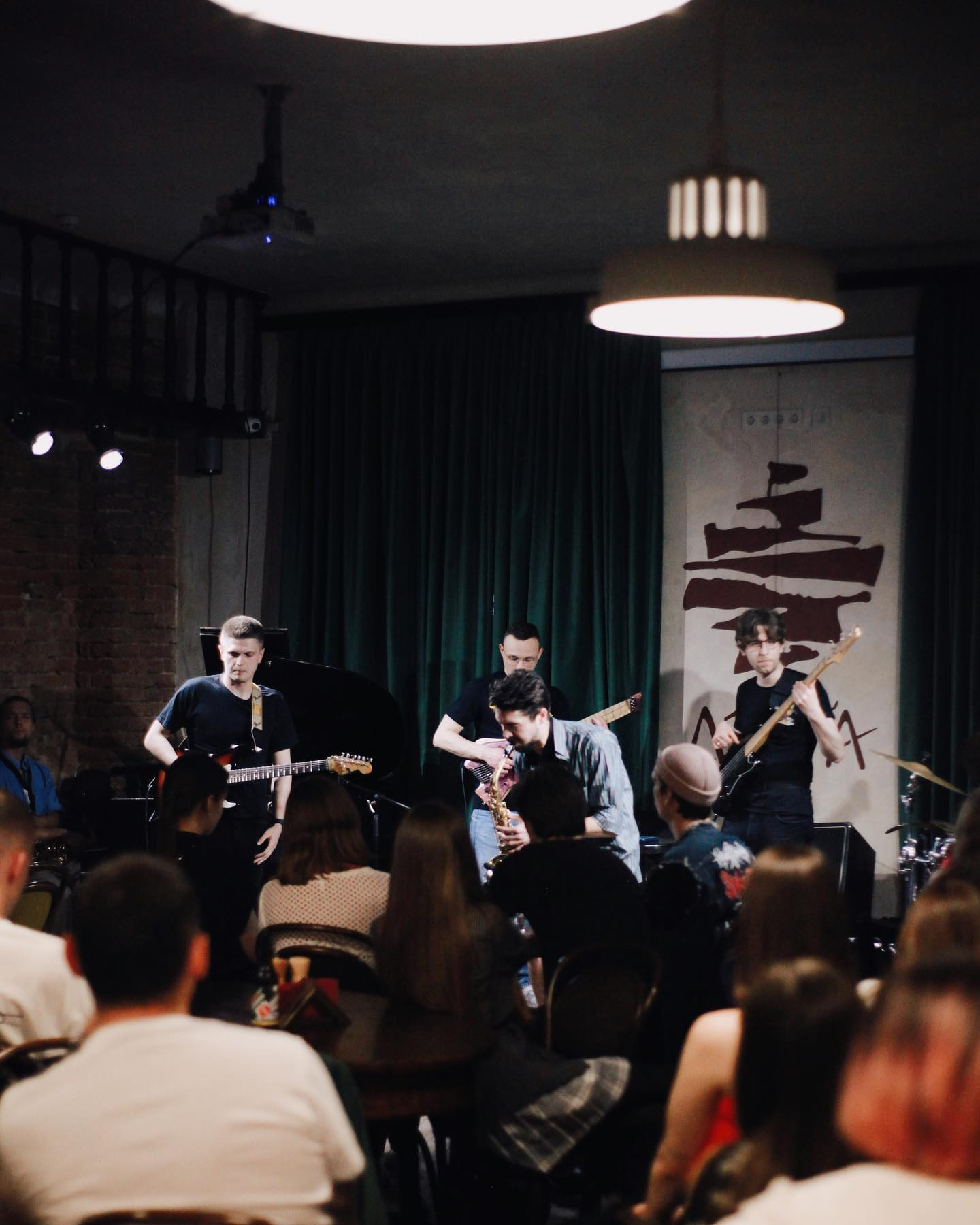 BEER THEATER "PRAVDA"
Rynok Square, 32
Beer Theater "Pravda" is the place where you can taste authentic craft beer and a variety of menu items that perfectly complement any meal. The establishment currently offers over 50 draft beer taps at the bar. For those who do not consume alcohol, there is a great alternative. There is also a souvenir shop where you can purchase beer, various souvenirs, and gift sets with the theme of the establishment for yourself or as gifts.
As for the music - at the Beer Theater "Pravda," you can enjoy more than just regular song performances; there is a whole orchestra - the "Pravda Orchestra." Since the beginning of their full-scale invasion, all concerts are charitable. Their repertoire includes a wide variety of high-quality and genre-diverse music. The "Pravda Orchestra" performs covers of popular songs, both foreign and Ukrainian, ranging from rock to pop, and even soundtracks from famous movies. ACDC, Metallica, Frank Sinatra, Adele, Sting, Okean Elzy, Druha Rika, Skryabin, and the legendary songs of Volodymyr Ivasyuk - come and enjoy the splendid performance and skill of the musicians.
When? Every week from Thursday to Sunday, starting at 7:00 PM.
Admission is free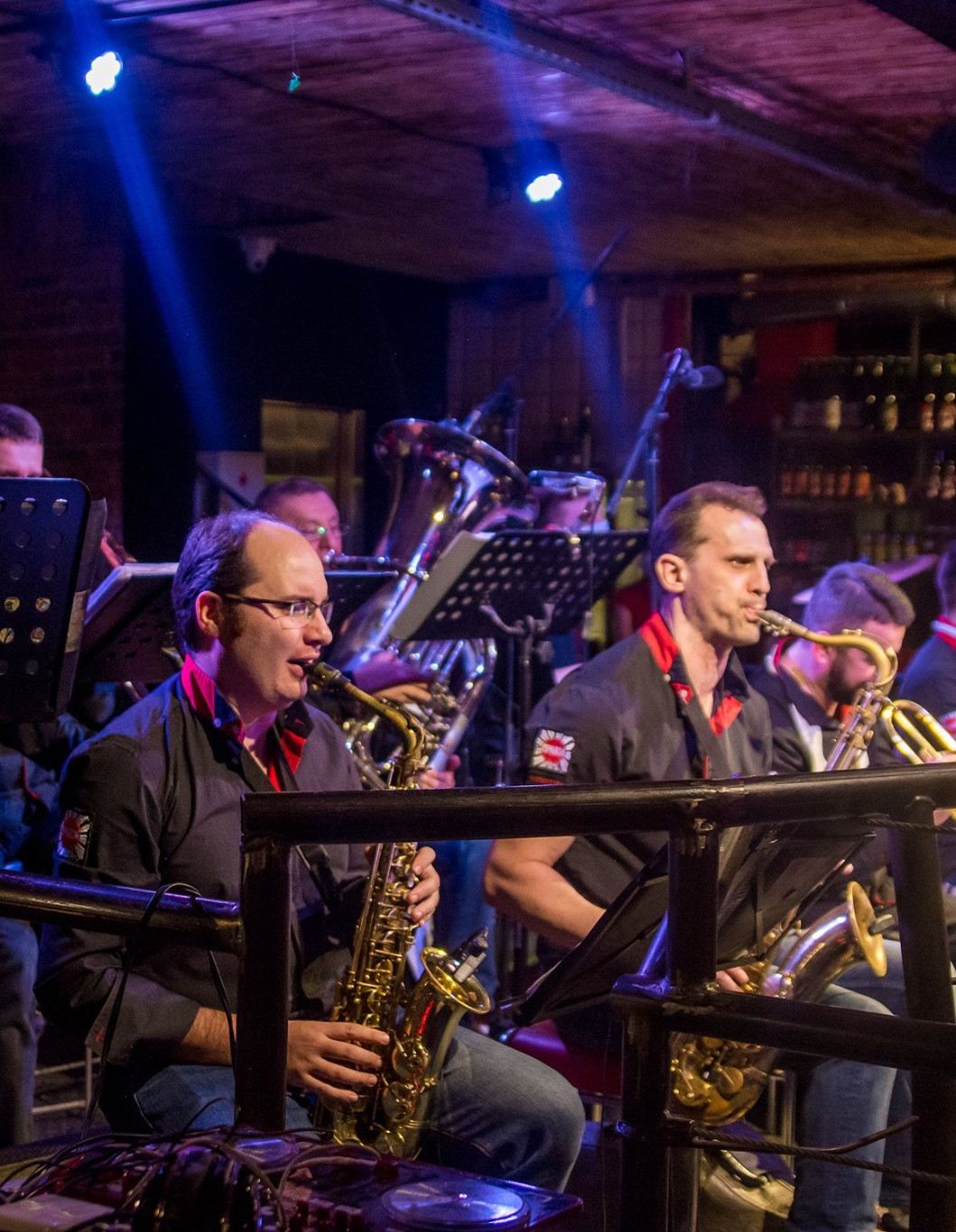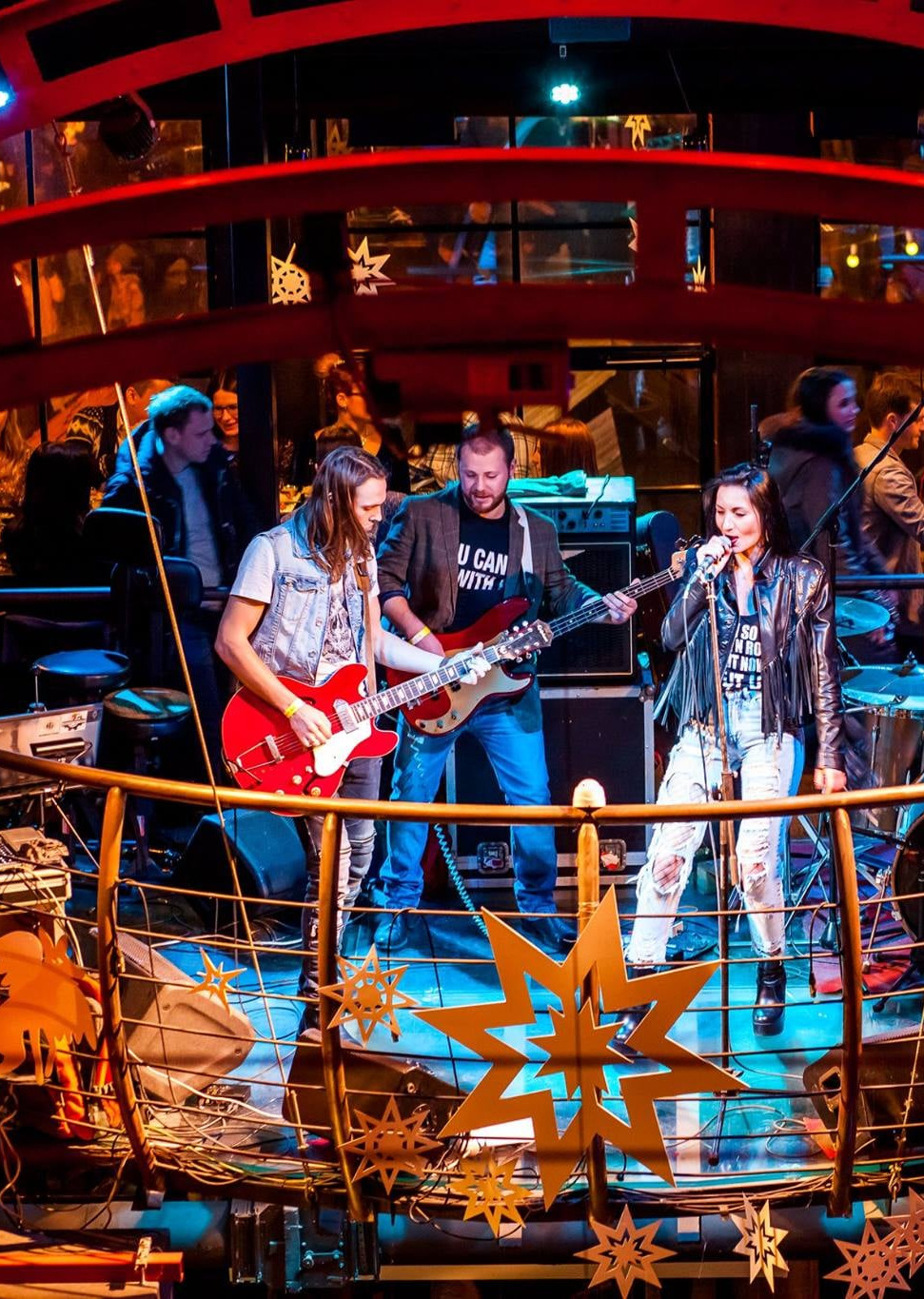 ITALIAN COURTYARD
Rynok Square, 6
The establishment "Italian Courtyard" is located in the famous courtyard of the Royal House (Korniakt Palace) on Rynok Square. You can come here for a hearty breakfast, order a business lunch, or enjoy a romantic dinner. The courtyard is a monument of Renaissance architecture and has an interesting history, which is why it is often included in sightseeing routes. It also serves as a venue for art exhibitions, classical music concerts, and various events. You should visit this place for its atmosphere - here, you won't hear the noise from Rynok Square. You can stroll through the balconies, take beautiful photos, enjoy delicious coffee, and listen to live music. The musicians perform a repertoire that includes both classical music and covers of contemporary songs. The guitar, piano, violin, and other instruments have a special sound thanks to the wonderful acoustics of the historic courtyard. Live music can be heard here daily, usually after 6:00 PM.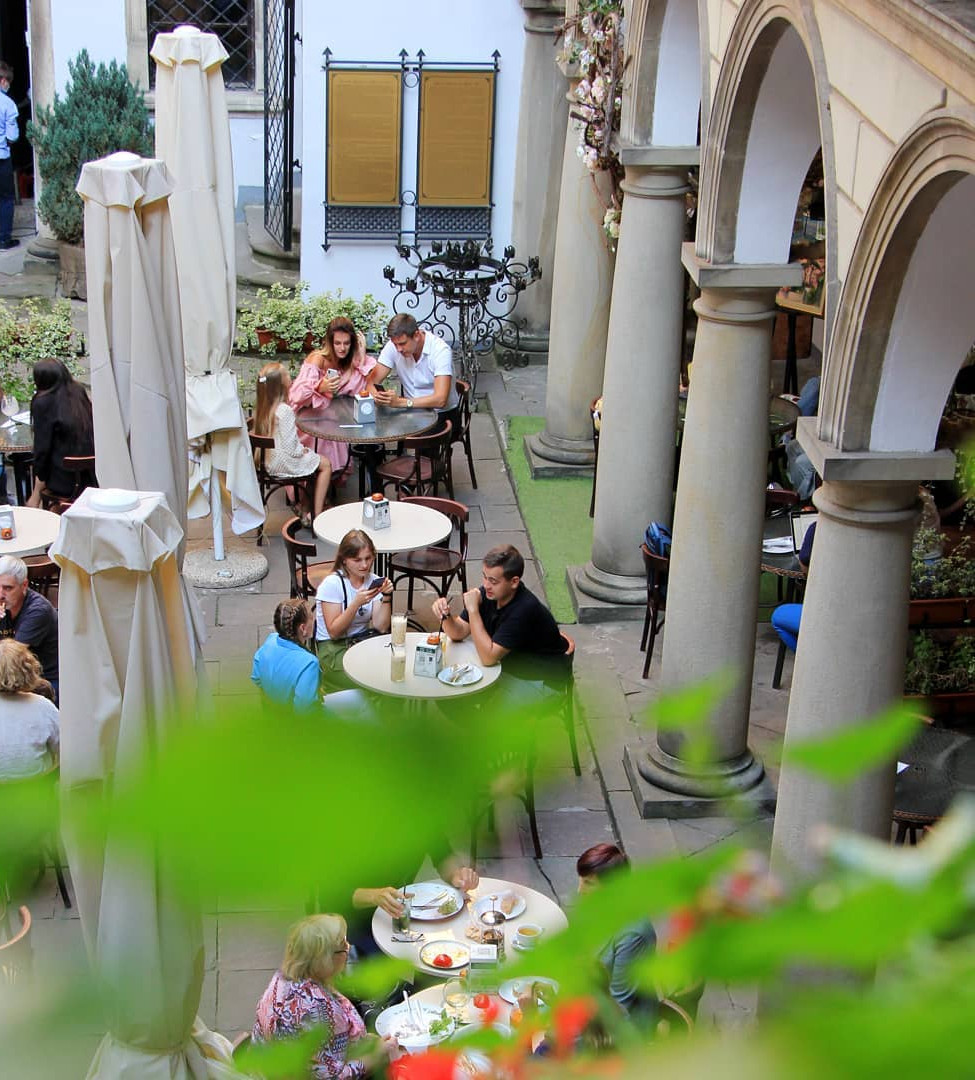 Kopalnia Coffee
Rynok Square, 10
As you step through the threshold of this café, you are greeted by the aroma of freshly ground coffee, which immerses you in an atmosphere of comfort and tranquility, making you want to sit down at a table and savor the moment with a cup of coffee. To try the legendary fire-sealed coffee (coffee with caramel milk and cane sugar), head to the underground area - here, you will enter a coffee bean mine. Another highlight of this establishment is the very cozy inner courtyard of the café, where various events are held: presentations, literary readings, musical evenings, and more. Additionally, from Friday to Sunday, starting at 7:00 PM, you can enjoy live music here. Cover versions of favorite songs, jazz, blues, and a touch of funk - a variety of genres and styles. At the beginning of each month, they publish a schedule of performances by bands, so plan to spend an evening in a pleasant musical atmosphere. The advantage of this place is that you can come here with your four-legged friend because it is pet-friendly, and they are always happy to welcome your beloved companions.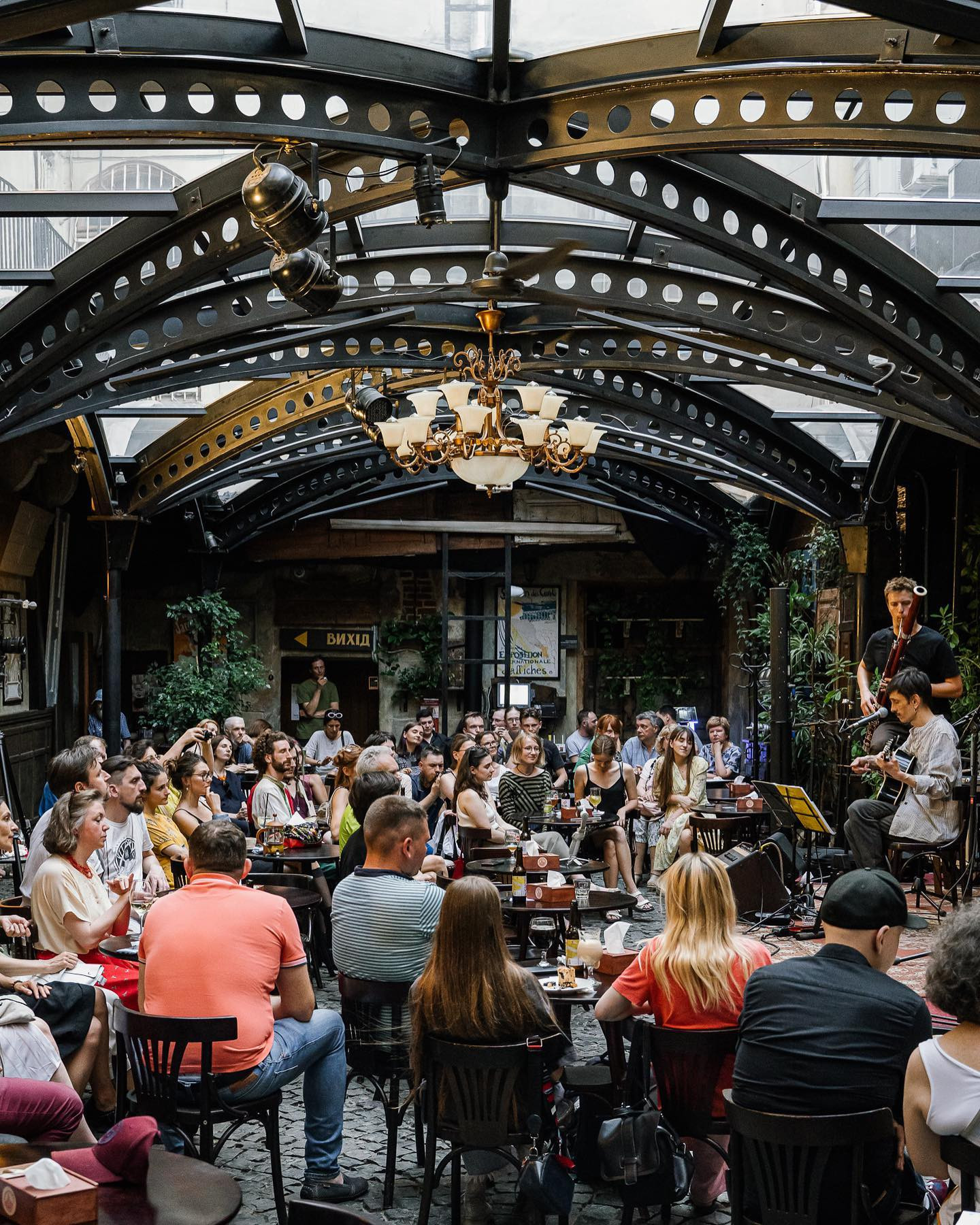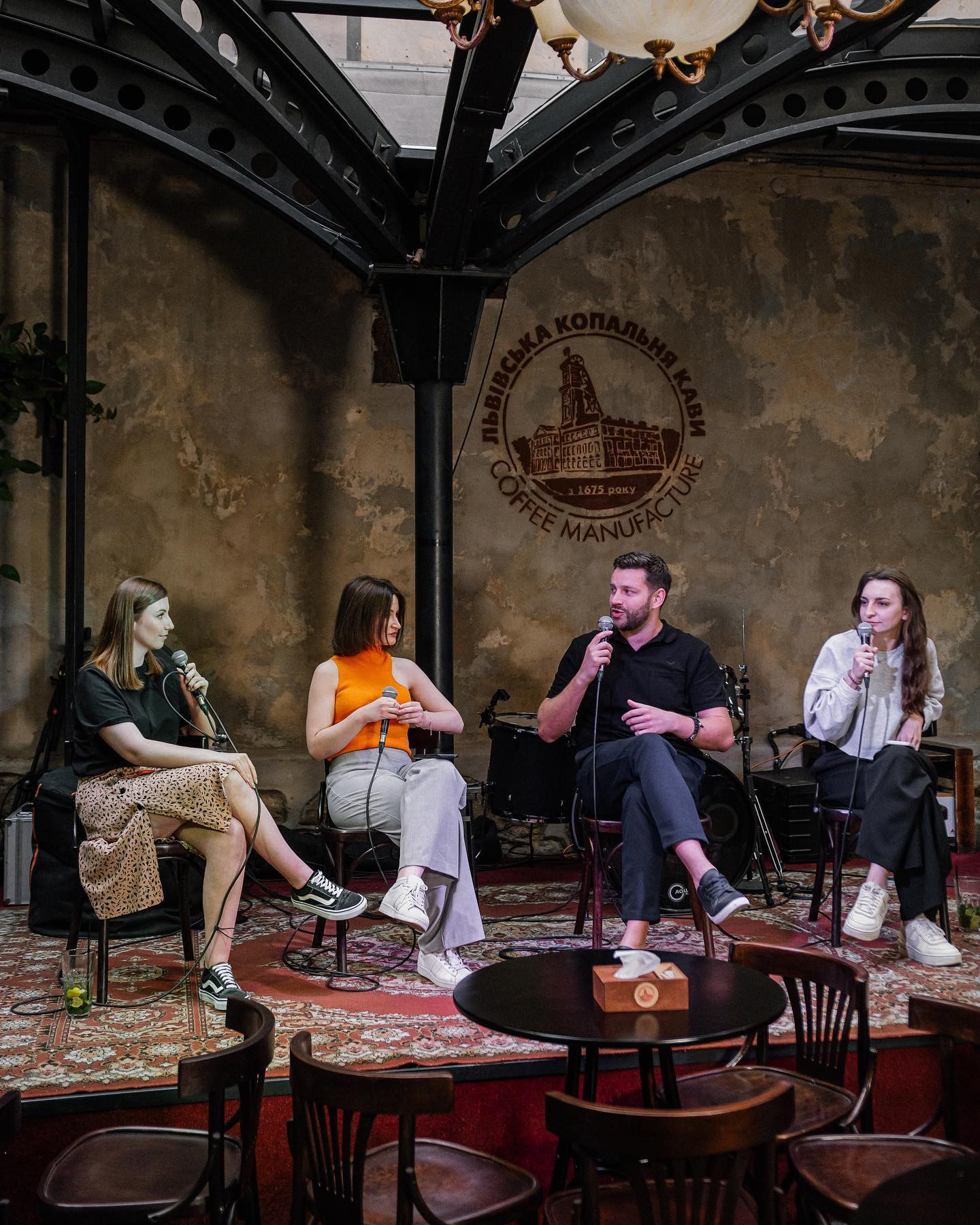 Gallery-Café "Shtuka"
8 Kotlyarska Street
The word "sztuka" in Polish means "art." When you step into the café-gallery "Sztuka," you immerse yourself in an artistic atmosphere. Within the walls of this establishment, you can find exhibitions of painting, photo displays, book presentations, informative lectures, meetings of like-minded individuals, workshops, and the opportunity to listen to music on an antique piano. Keep an eye on the announcements on the café-gallery's official social media pages so you don't miss a chance to attend a piano or accordion concert or other musical and artistic events. In addition, they serve delicious coffee, pastries, various snacks, and Lviv's famous syrniki (cheese pancakes).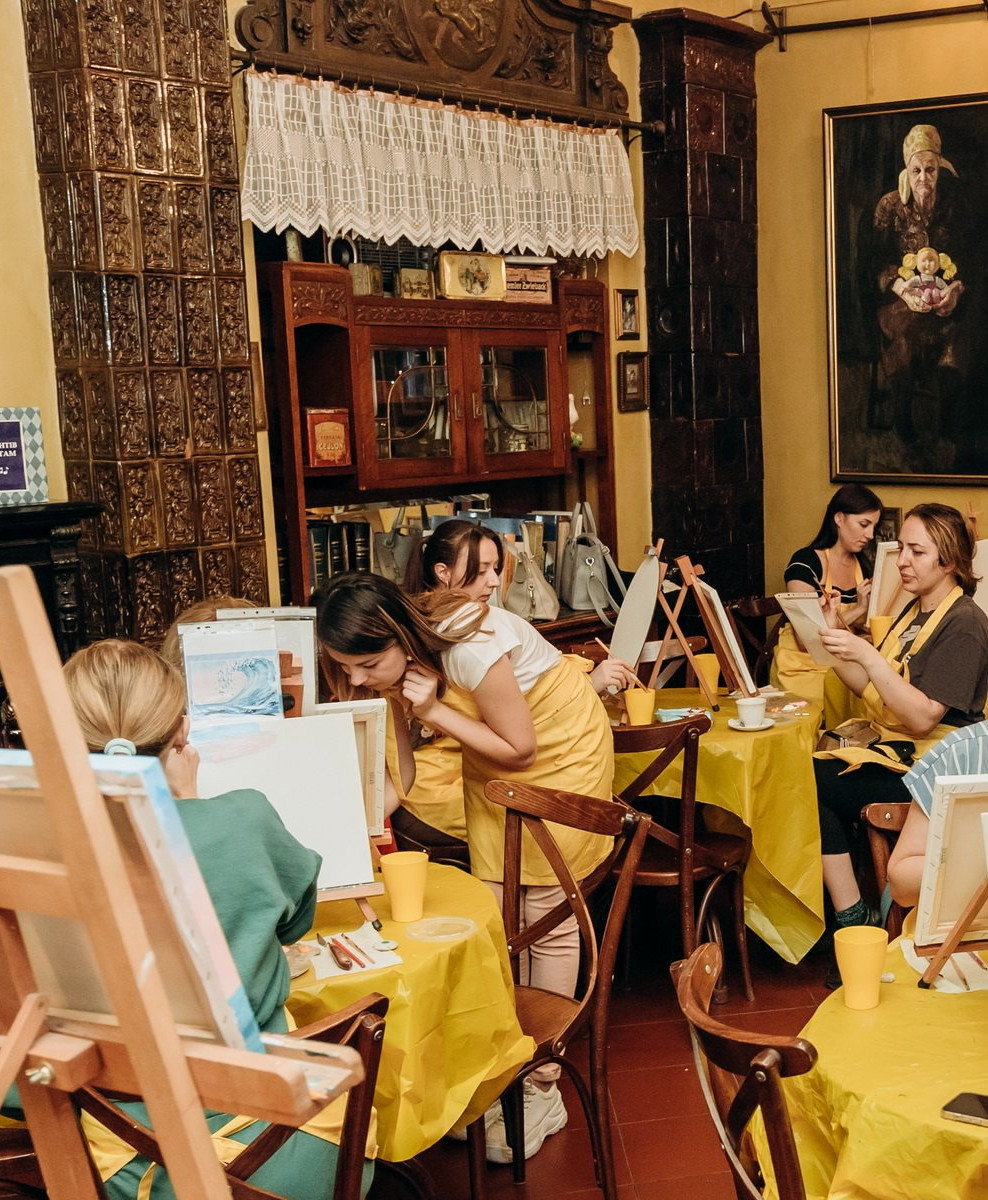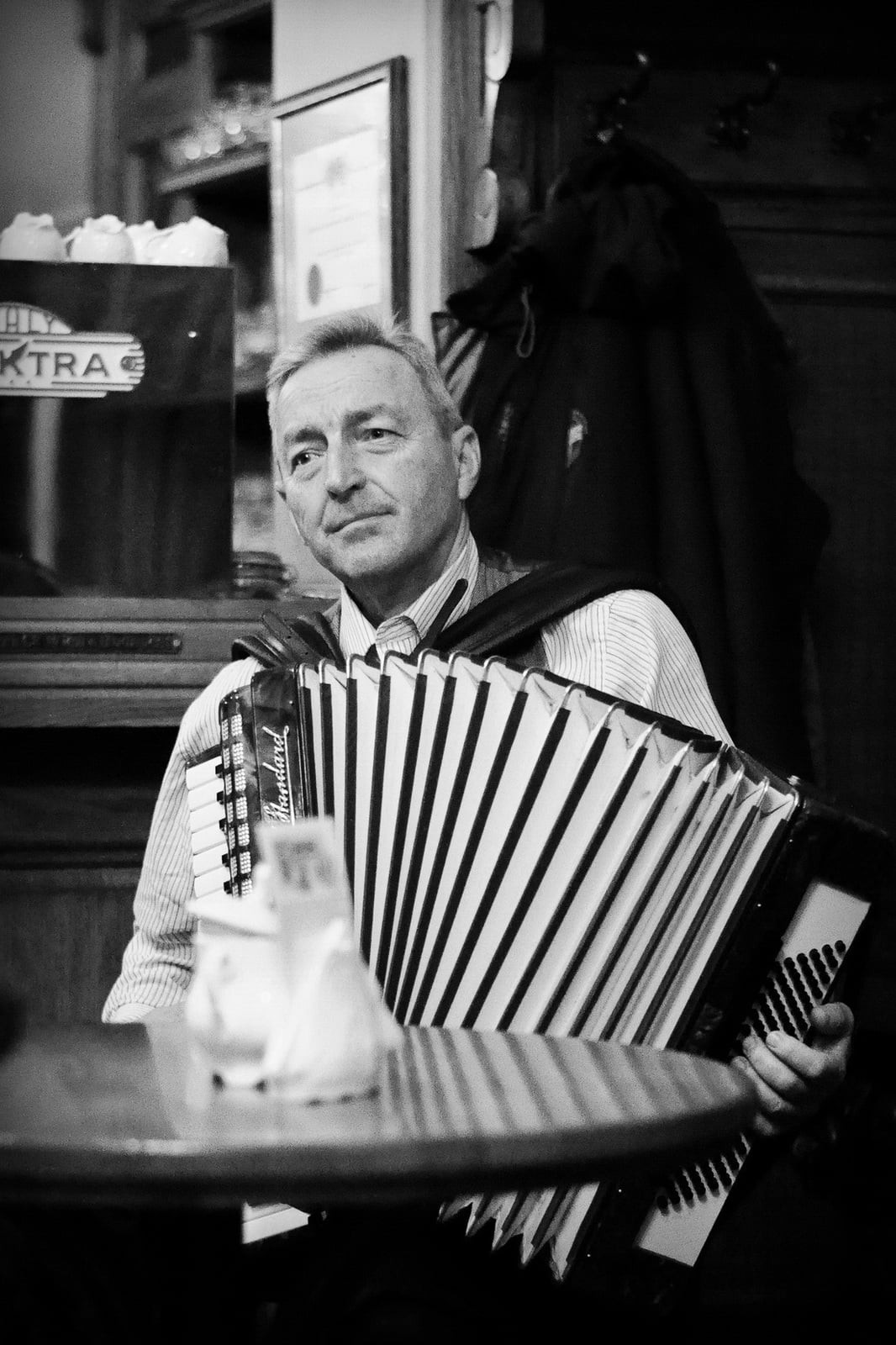 Kilinski
Restaurant "Kilinski" is a space for various events: birthdays, private gatherings, weddings, or sophisticated proposals. They also frequently host gastronomic evenings featuring delicious dishes, signature cocktails, and live music. Such an evening will leave you with lasting pleasant memories. On Fridays and Saturdays, you can enjoy electronic music from DJs (19:00 - 23:00), and on Saturdays, there's a cabaret performance. On Sundays, you can listen to live music accompanied by the vocalist's singing, allowing the guests of "Kilinski" restaurant to savor music according to their preferences.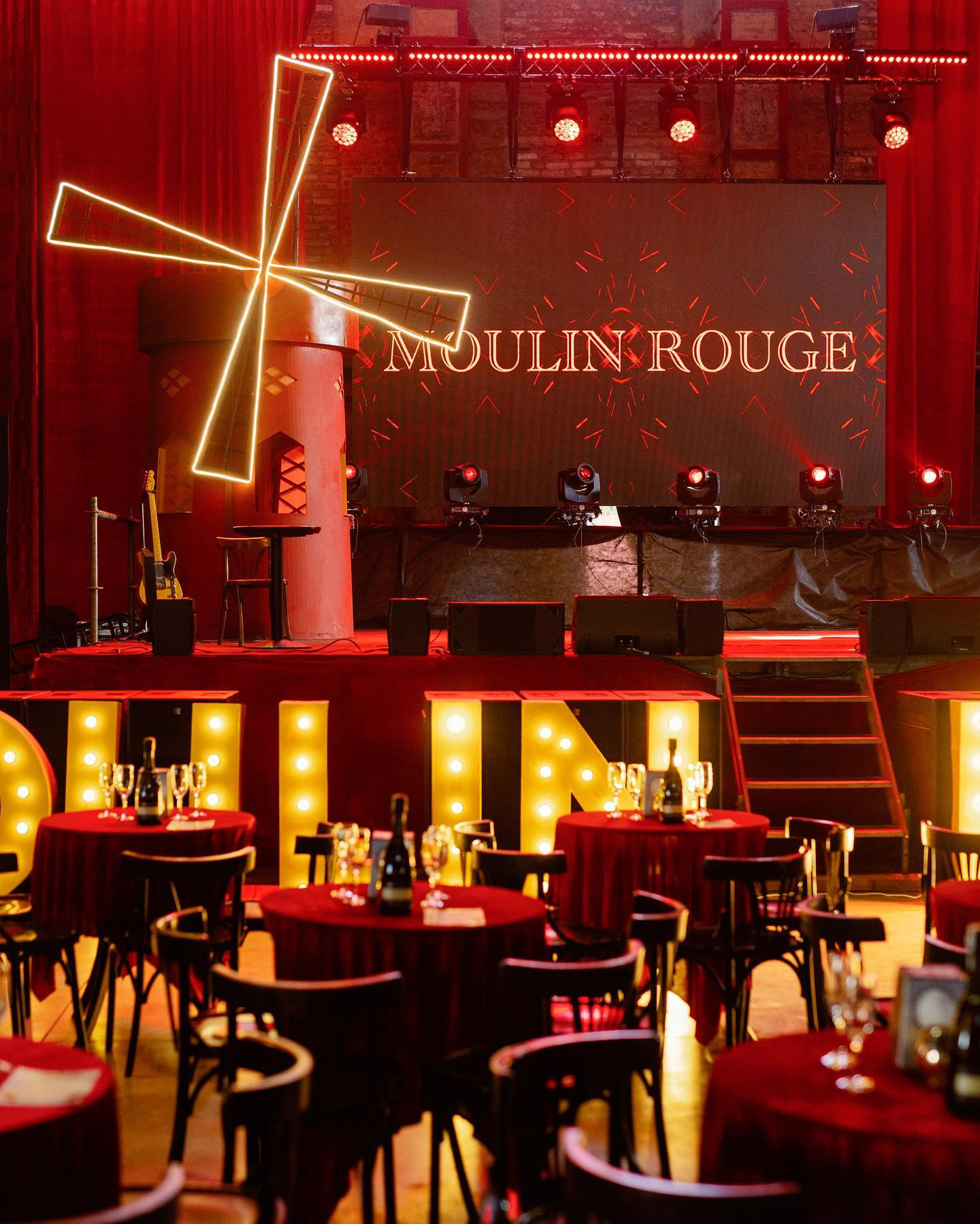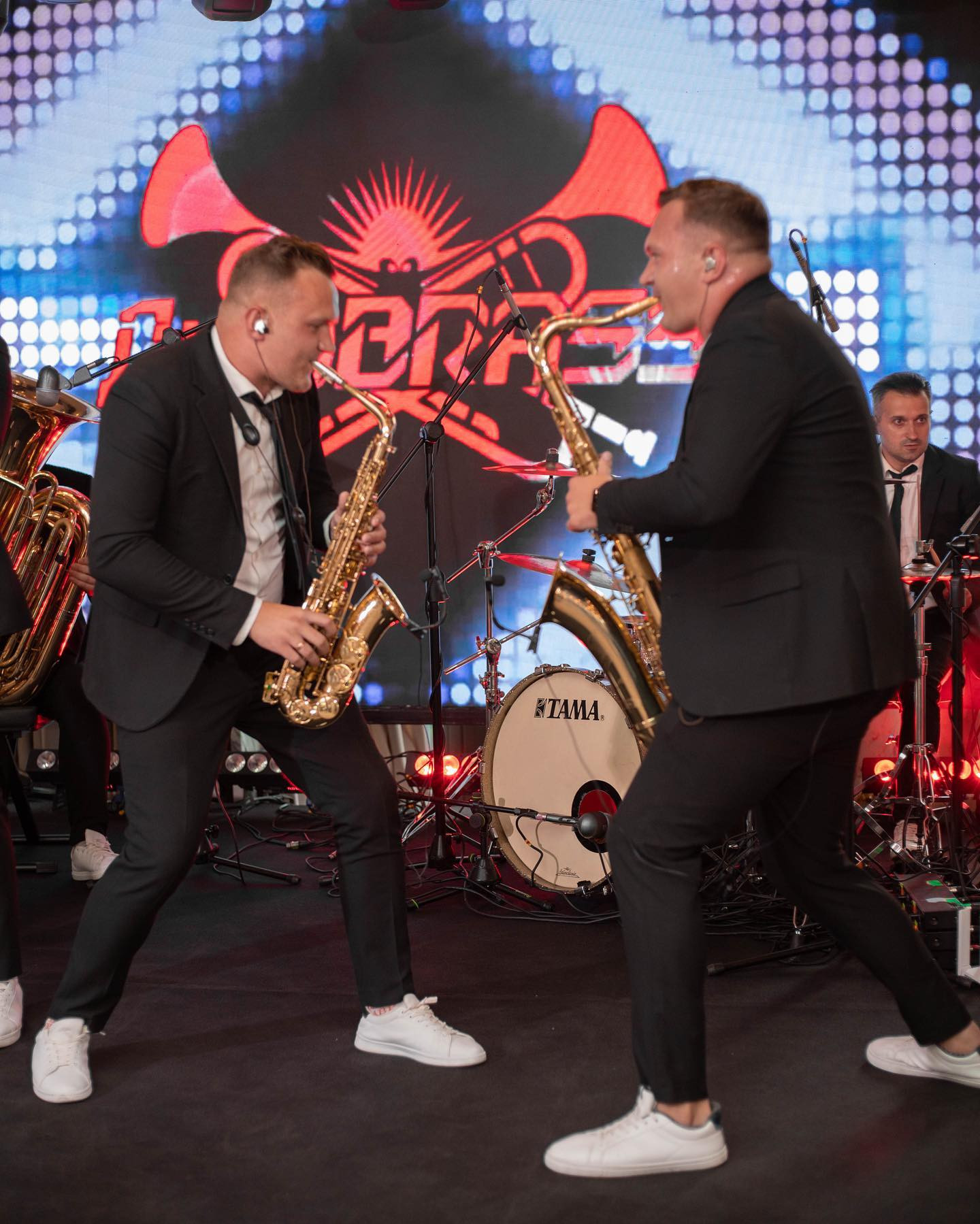 Park. Art of Rest
43а Vitovskoho str.
The establishment is located in a green corner of Lviv, not far from the city center. They prepare dishes from world cuisine, the wine list offers over 150 options, and there is a breakfast menu, business lunches, seasonal specials, and a children's menu, and this is not an exhaustive list. "Park. Art of Rest" restaurant is often chosen as a venue for special events. They host art breakfasts, conferences, wine tastings from different corners of the world, and musical evenings where you can enjoy your favorite tunes performed on the saxophone, piano, and by talented vocalists. Stay updated with the establishment's news to ensure you don't miss out on something interesting.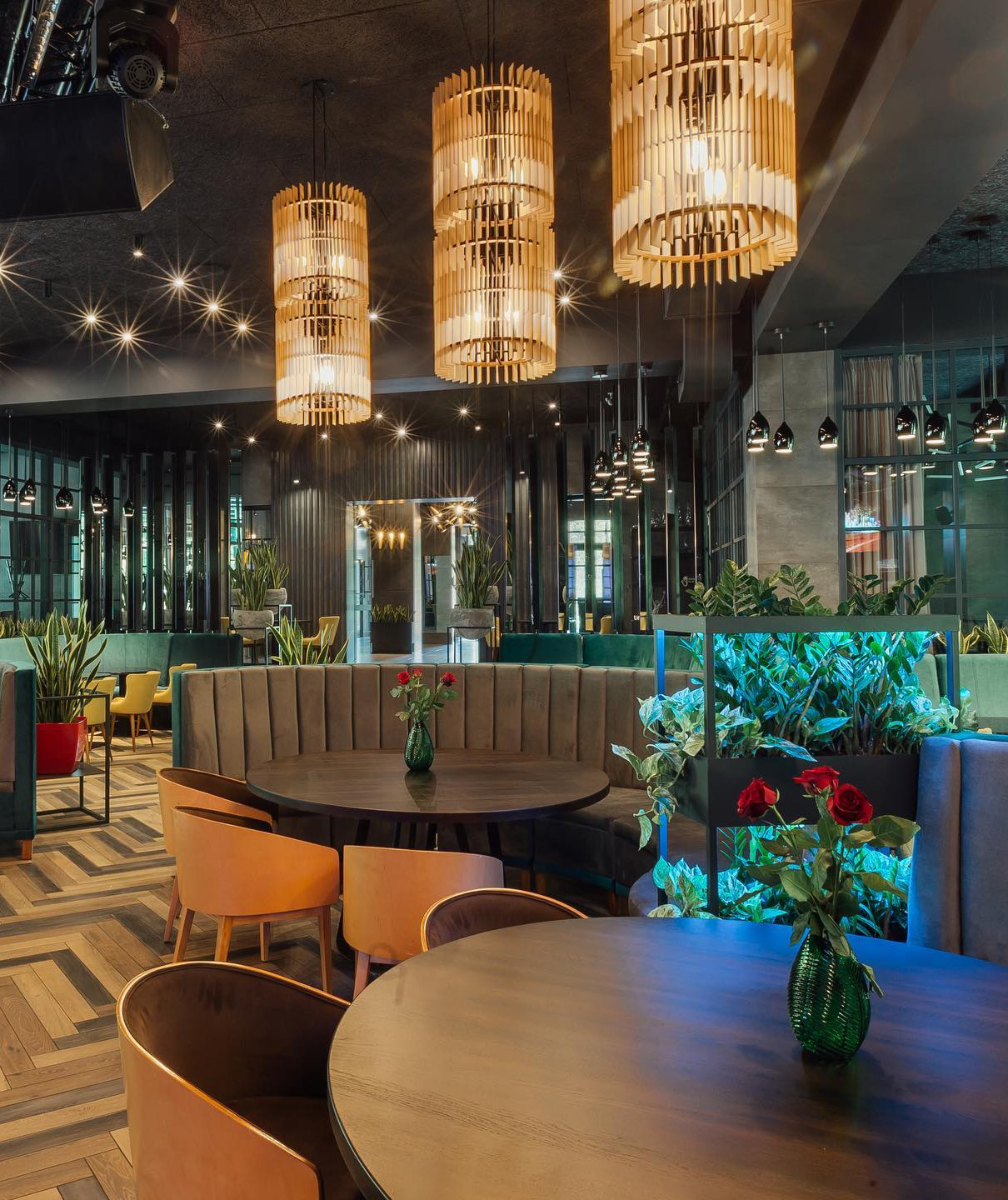 Grand Hotel Lviv
pr. Svobody 13
The "Grand Hotel" is located right in the center of Lviv, within a 5-minute walk from the Opera House. Visit the hotel's restaurant, "Grand Solie," for gastronomic evenings to savor exquisite dishes prepared by the chef, enjoy a glass of vintage wine, and spend time in a pleasant atmosphere. Additionally, every Saturday (21:00-23:00) in the "Grand Hotel" lobby bar, you have the opportunity to immerse yourself in a musical atmosphere and enjoy live music, including cover bands and jazz motifs, making it the perfect addition to a lovely evening.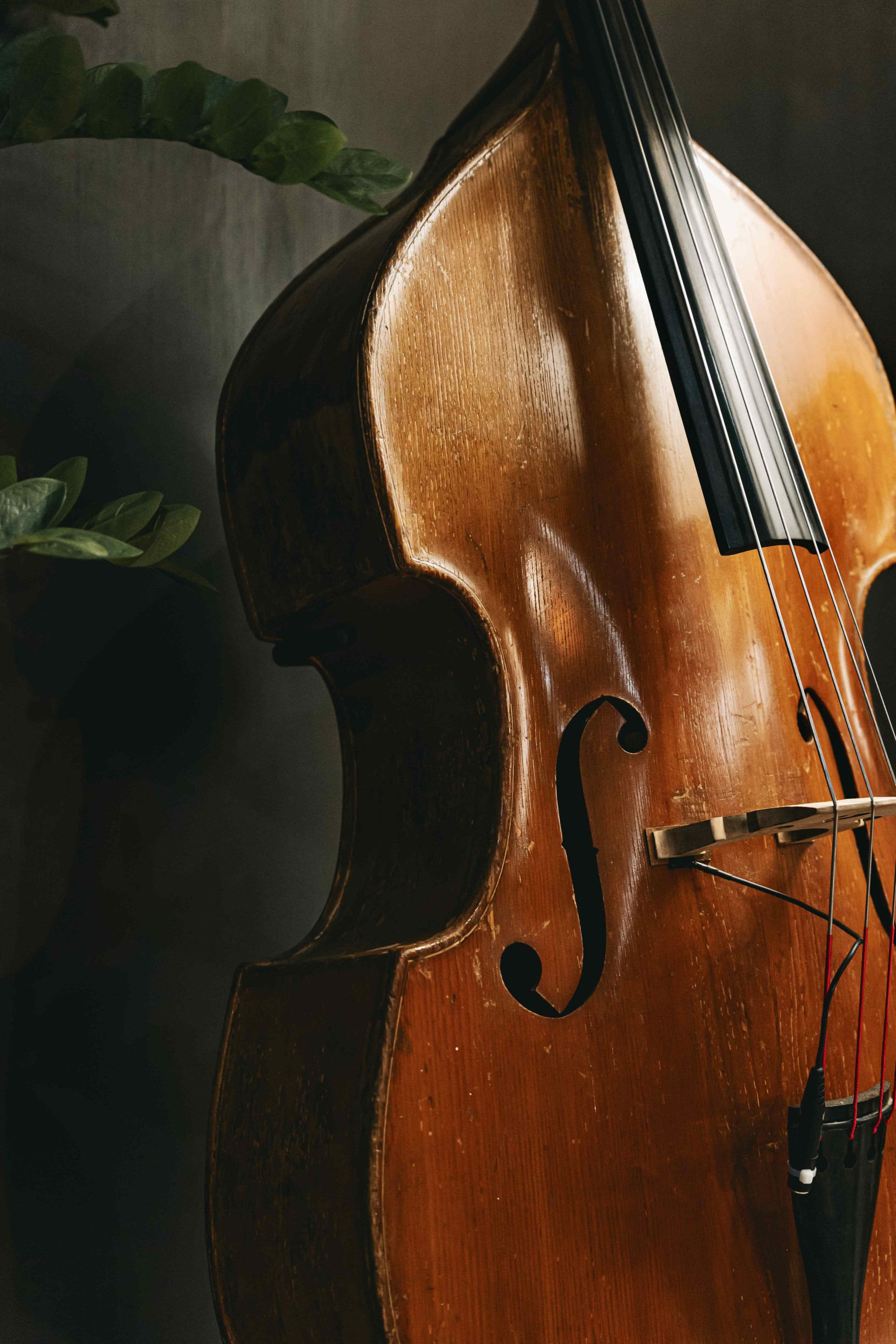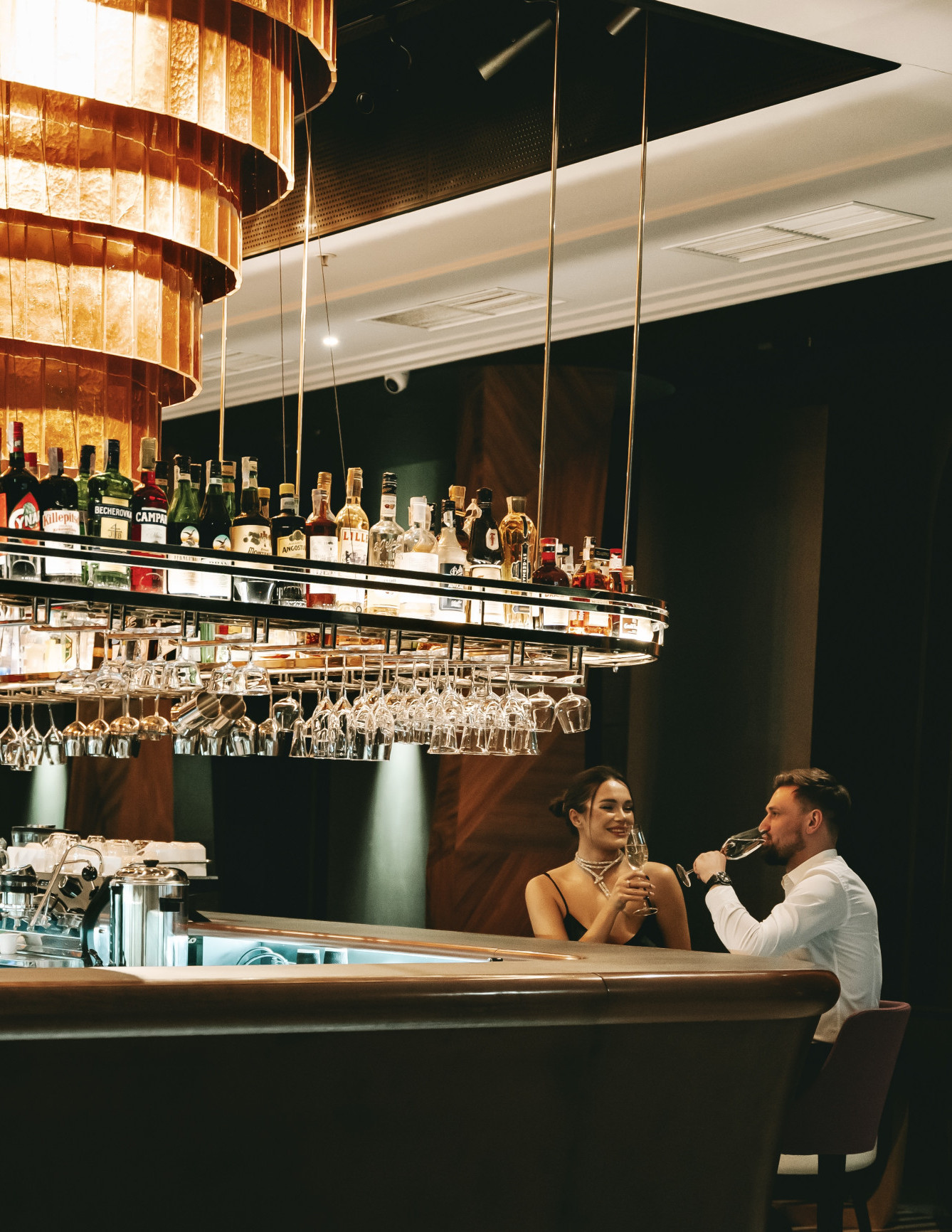 Baczewski Restauracja
8 Shevska str.
Have you ever had breakfast in a green conservatory accompanied by the sounds of a melodic piano? Start your day beautifully, deliciously, and in a special atmosphere at the "Bachevskyi Restaurant." They know how to amaze here. If you have a busy morning, we recommend reserving a table for the evening. Every day in the "Orangery" hall (19:00-22:00), you have the opportunity to enjoy live piano music along with dishes from the new Galician cuisine and original presentation. It's a place you'll want to return to! Keep an eye on the updates from the "Bachevskyi Restaurant" to ensure you don't miss the chance to attend a wine tasting evening or reserve a spot for a tasting of legendary house-made liqueurs and infusions (every Wednesday at 17:00).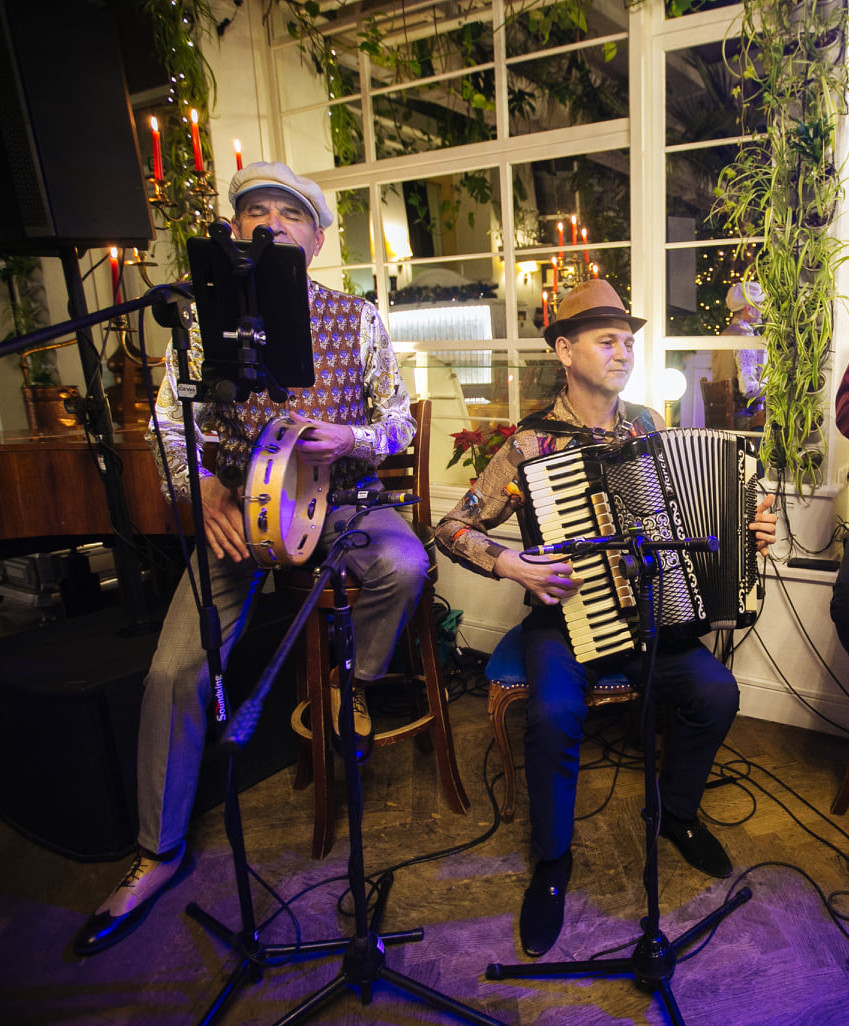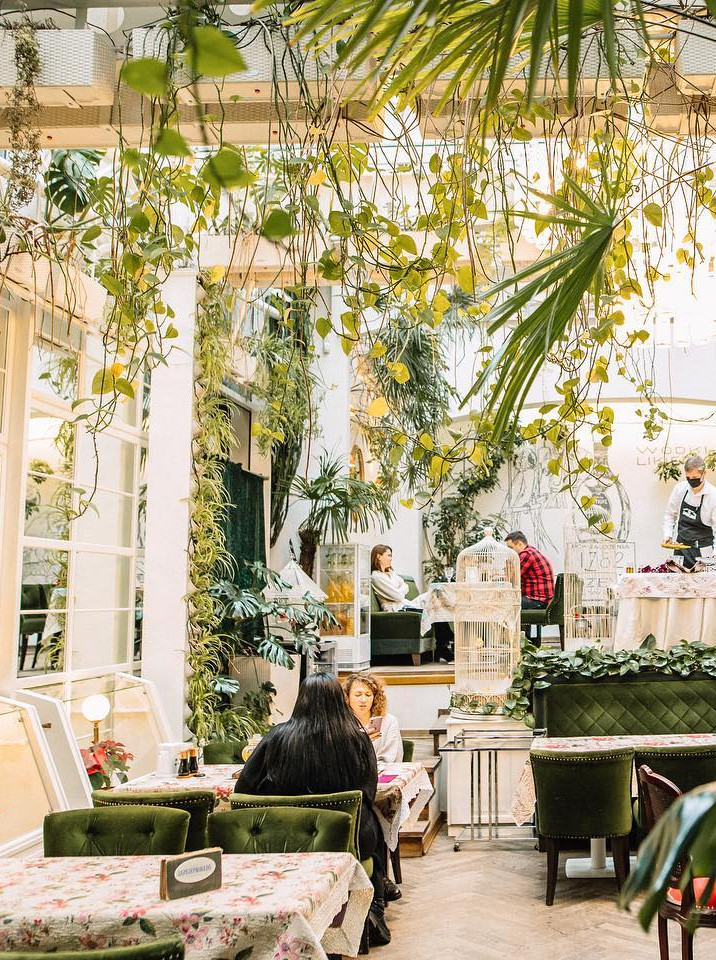 Lesya casual cafe & vinyl bar
23 Lesi Ukrainky str.
Here are a few reasons to visit "Lesya Casual Cafe & Vinyl Bar": delicious cuisine ranging from burgers to Ukrainian dishes with a modern twist, Polaroid photography to capture your memories on film, a pet-friendly atmosphere so your four-legged friend won't be lonely at home, the opportunity to listen to music on vinyl and purchase records, the chance to taste signature cocktails with names inspired by famous music albums, and attending DJ sets to enjoy electronic music in all its diversity.
CLOUD no.7 Panorama
sq. Soborna, 14, SM «Roksolana», 7-d floor
CLOUD no.7 Panorama - an incredible city panorama, a cocktail laboratory, signature dishes, as well as vocal shows and electronic music on weekends.
Mad
10 Shevska str.
"Mad" - it combines five different gastronomic formats into one establishment: two cocktail bars, beer and wine bars, and a meat restaurant. The venue broadcasts football matches, and you can also enjoy electronic music there. Come to "Mad" from Friday to Sunday on the 5th floor, starting at 8:30 PM.