"I am a Lviv resident, and I will remain a Lviv resident until my death. Nothing can be changed, people and nations, not cabinets that move from corner to corner."
A small planet is named after Stanislav Lem, a famous science-fiction writer born in Lviv. This author is most often translated into foreign languages among all Polish and Lviv writers. The total circulation of his works is over 27 million copies, and they sound in 41 languages.
Lem was born and raised in Lviv: he was infinitely in love with this city, although most of his life, despite the possibility of changing it, still passed outside Lviv. He loved sweets, was fond of cars and preferred solitude. Stanislav Lem was a physician by profession, and he was also a fan of science and technology. Lem's world as a person was no less curious and colourful than the world of his work. Therefore, we invite each of them to travel. Don't forget to wear a helmet and a spacesuit!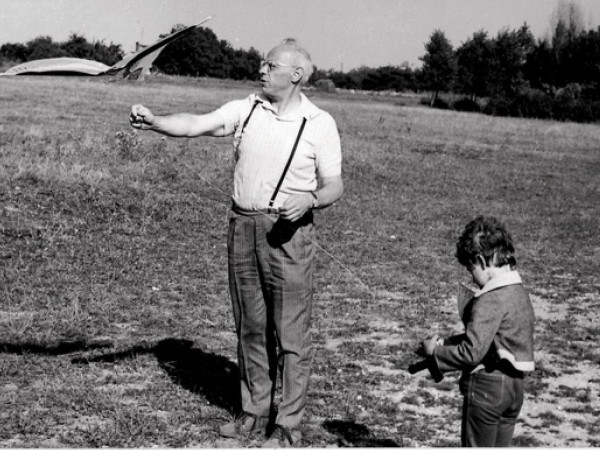 Childhood
Stanislav Lem's childhood was perhaps the best period of his life. Not only because it is childhood but also because it took place in Lviv. The house on the modern 4 Bohdan Lepkyi Street was the place where the writer grew up and learned to love Lviv and the world.
He loved sweets a little more than Lviv and the world of that time. At least such a conclusion can be reached by reading his autobiographical book with the characteristic title "High Castle". Lem liked to visit Zalewski's confectionery (now Shevchenko Avenue).
Her shop window was a real chocolate art masterpiece and a paradise of sweets - here and sculptures of marzipan and chocolate, various lemon products, and many other sweet creations.
Then you could taste Italian ice cream in the passage of Mikolyash or visit the confectionery "Yugoslavia" near the Opera house. For Stanislav Lem, the world of ancient Lviv was not limited to sweets. It was extremely diverse - favourite places to walk, little secrets and unusual adventures. Above all, this is the High Castle: "… was for each of us what heaven is to a Christian."
Stanislav Lem graduated from high school, as befits a decent Lviv resident of the pre-war period. His gymnasium is considered one of the oldest in the city (today Lyceum №8), famous for many outstanding graduates. Lem studied various subjects and loved to study - but in his high school diploma there were only two words - "very good". He also had to go to medical school in Lviv and later in Krakow - twice. He did not finish the first one due to the German occupation. He finished the second one, but said goodbye to Lviv forever.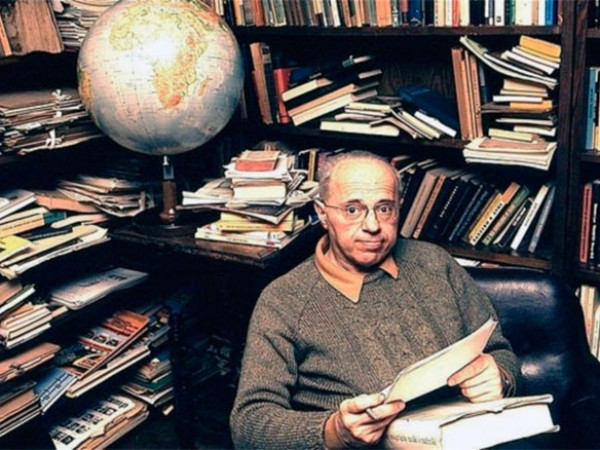 Planet of Life and Creativity of Stanislav Lem
In 1945, the writer, with his parents, left for Krakow. Part of his family remained in Lviv forever - they died during the Holocaust.
According to the writer's biographers and researchers, Lem incorporated his impressions of these tragic events into his works. In addition, the war left Stanislav Lem with another "memory". In 1944, a shell exploded near him, and Lem used a hearing aid for the rest of his life. He was forced to change his residence several times, but did not settle permanently in Krakow until 1988.
Lem wrote a lot and was an extremely prolific author. He received worldwide recognition after the publication of such works as "Solaris", "Star Diaries", "Summa Technologiae", "Cyberiada", "Eden", "Apocrypha", and others. As a result, the writer was even elected a member of the American Science Fiction Society. However, it did not last long - Lem constantly criticized American fiction for being too low. After all, he criticized not only writers. Lem quarrelled with director Andriy Tarkovsky, who directed "Solaris".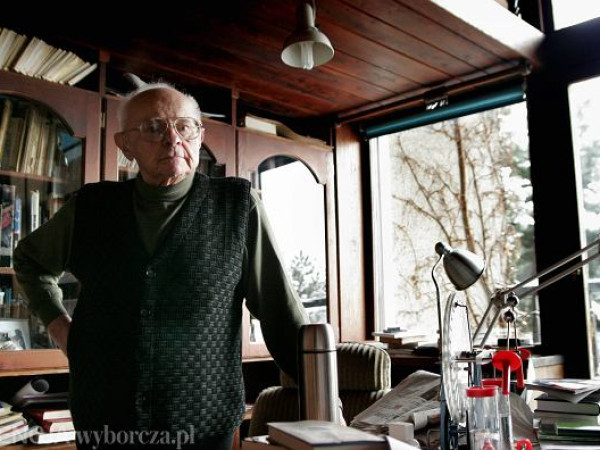 The end of the world
Many predictions about the end of the world have been voiced. Stanislav Lem worked in the field of science fiction, so he could not stay away from this topic in his work and statements. His prediction, like all others, is quite specific: "The end of the world is clear to me with the end of my life." The end of Stanislav Lem's world took place on Monday, 27th of March 2006. However, for Ukraine, this date was the beginning of a real discovery of Lem and their acquaintance with his work - it was then that the writer's texts began to be actively translated and discussed.
Therefore, one of the tasks today is to keep talking about Stanislav Lem, a Lviv resident with a capital letter: "I am a Lviv resident, and I will remain a Lviv resident until my death. Nothing can be changed, people and nations, not cabinets that move from corner to corner.