Sakura flower in Lviv. When and where does sakura bloom in Lviv?
One of the most anticipated spring events in Lviv is the flowering of sakura. There are plenty of places in the city to admire the beauty of these magical trees, take bright photos of their background and, in general, fully enjoy the arrival of spring.
In addition to sakura, in Lviv, you can find single magnolias, apple orchards and fruit trees - apricots, plums, peaches.
We have gathered the best places in Lviv where sakura and other flowering trees bloom. But first, let's find out - when does sakura bloom in Lviv?
Sakura flowering time in Lviv is the last week of April; magnolias are the second or third week of April. It all depends on weather conditions.
At the beginning of May, the 2022 sakura blossom season finally began in Lviv, and with it - the period of bright photoshoots in pink flowers.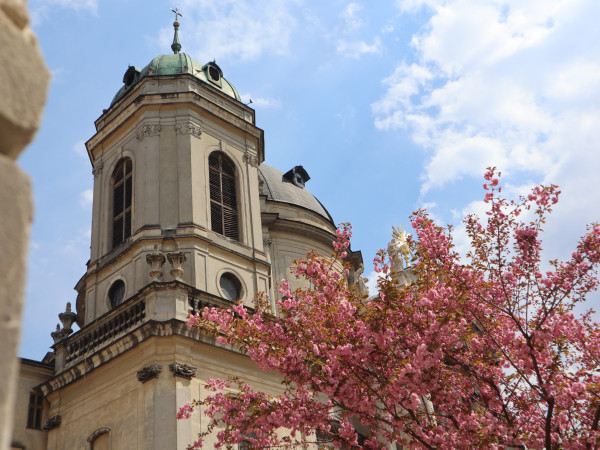 Where can you look at sakura trees in Lviv?
Near the Church of the Nativity of the Blessed Virgin is the most trees - about 120 sakura. Most of them were planted here ten years ago. Now it is one of the favourite places for walks with the locals.
More than ten sakura trees grow in the alley.
The street leads to the main railway station. Also, there are several sakura trees along with the station.
Horodotska Street (near the Church of St. Anne)
Mytna Square
In addition to sakura, you can see heavenly apples and almonds.
The square with the Dominican Cathedral is decorated with one sakura tree, which will add a touch of spring to your photo.
Yard of Lviv University of Trade and Economics (10 Tuhan-Baranovskoho Street)
Clementii Sheptytskyi Museum of Folk Architecture and Rural Life (Shevchenkivskyi Hai)
Entrance to the Park of Culture
27 Tiutiunnykiv Street
Samiilenka Street
Heroiv Maidanu Street
Crossing of Studentska and Zelena streets
Kotliarska Street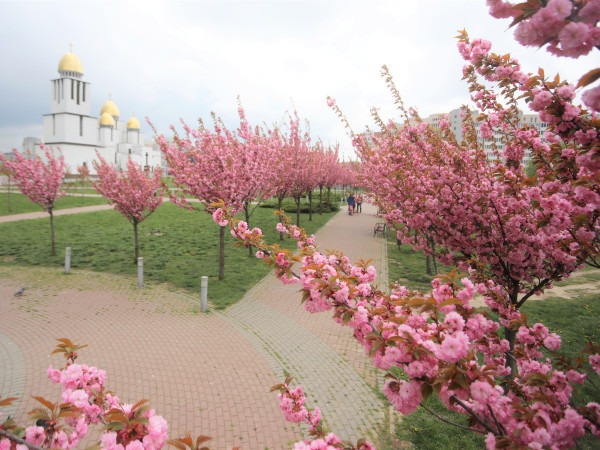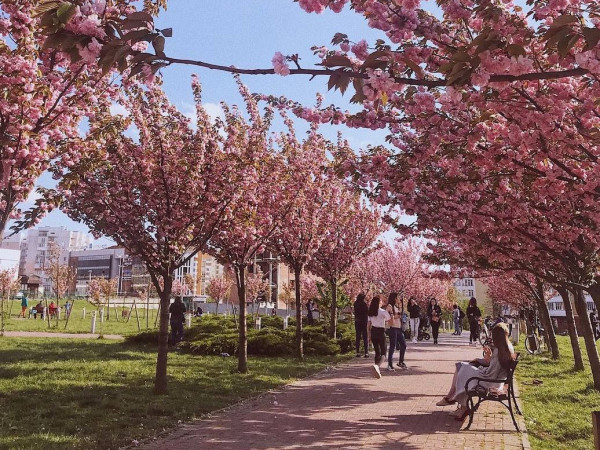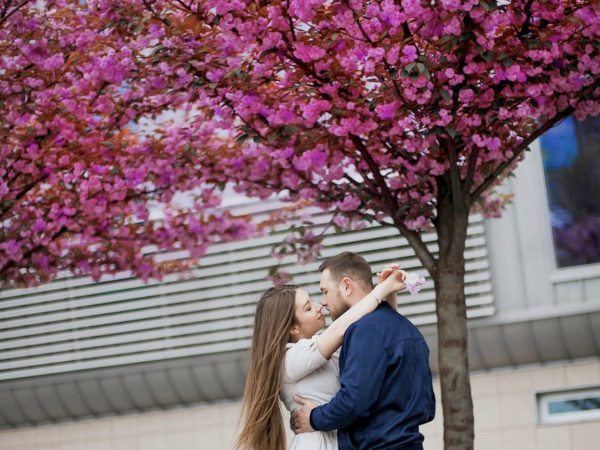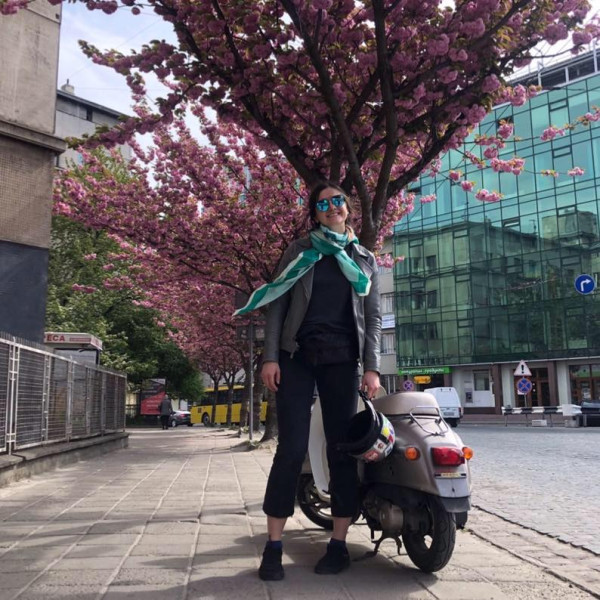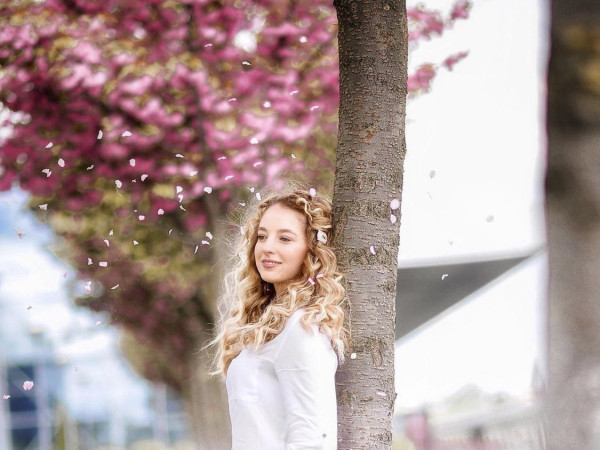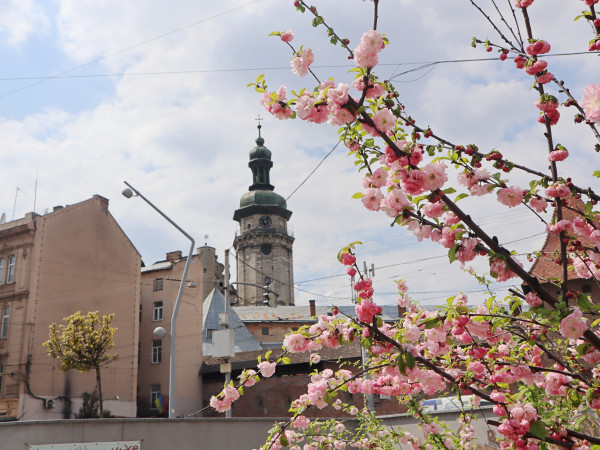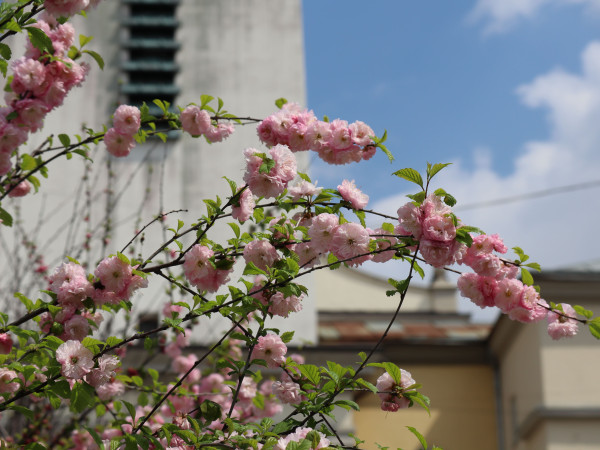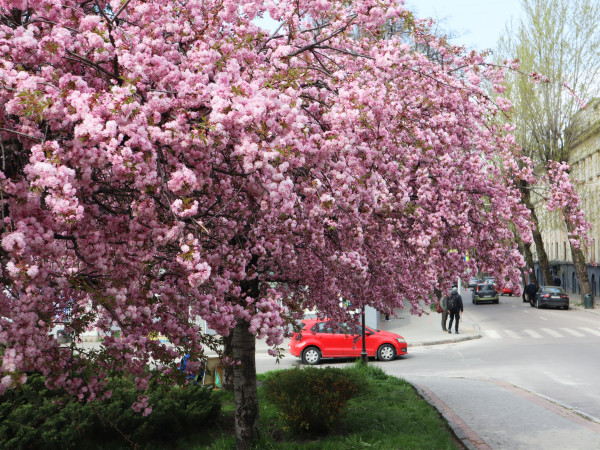 In addition to sakura, the magnolia flowering season has started in Lviv. Magnolia flowering will depend on weather conditions: if it is cool, the trees will be covered with flowers for several days.
Where do magnolias bloom?
Franko House
Botanical Garden of Ivan Franko Lviv National University (44 Cheremshyny Street and 4 Kyryla and Mefodiia Street)
Explore the finished route with Instagram locations by following the link.
Parkova Street
Maria Zankovetska Lviv National Academic Drama Theater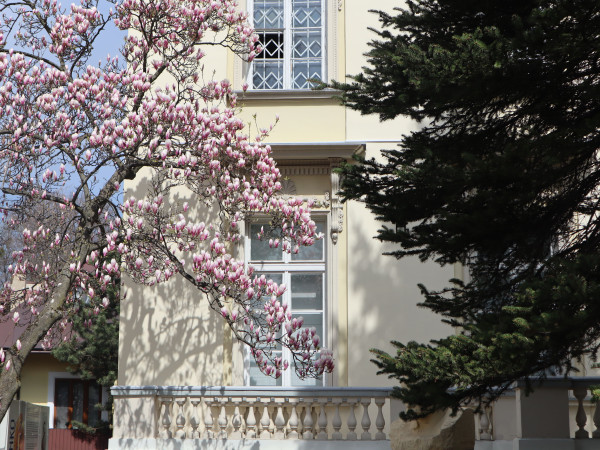 Other locations with flowering trees:
The yard of the Church of St. Michael the Archangel - peach
Oleksandra Konyskoho Street - plum
Apple orchard in the park for the 700th anniversary of Lviv