The most important events of February.
Winter in Lviv is quite a busy time, full of comfort, warmth and an incredible atmosphere of anticipation for the Christmas and New Year holidays.
We have prepared a list of events for you to spend this winter full of.
So how about a winter fairy tale in one of Lviv's concert halls? Go to the theatre, or would you prefer a Christmas concert in the Philharmonic or Organ Hall?
* The publication is being updated. Follow the events!
"Don Quixote" is the colorful festive ballet which is considered to be the pearl of the ballet art. Fascinating plot on the novel written by Cervantes and the fiery music composed by Minkus, fervent dances with national color and the most complicated classical pas performed by main characters, magnificent scenery and splendid costumes impress the audience of all ages.

When? February 3

Where? Opera House, 28 Svobody ave.

Details

"Zakhar Berkut" is a story by Ivan Franko about the struggle of the inhabitants of Tukholshchyna against the Mongol invasion in the XIII century. This cult work of Ukrainian classic, a landmark for Ukrainians, should sound to us in a new way, through the prism of today's war with russia. We can see a certain formula for victory.

When? February 3

Where? Les Kurbas Theatre, 3 Lesia Kurbasa st.

Details

The plot is familiar to everyone since childhood. Our mothers and grandmothers have told this fairy tale many times. It is an instructive story about little Ivasyk and his parents, about the evil Baba Yaha and her daughter Olenka. It was they who decided to steal Ivasyk in order to cook dinner from him, but will they cope with the nimble and brave boy?

When? February 4

Where? M. Zankovetska Theater, 1 Lesi Ukrainky St.

Details
The "sacred" norm, which we try our best to conform to, increasingly resembles a Procrustean bed that does not hold the most valuable things. Instead, it is full of fears, the biggest of which is the fear of being ourselves

When? February 5

Where? Lesi Ukrainky Theater, 36 Horodotska st

Details

Christmas night - and we are adult children again, with faith in miracles and harmony. Oksana will be waiting for new shoes as a gift, and Vakula will catch the devil by the tail - just to attract a black-browed beauty, the devil will steal the moon, and Chub and company will be sitting in sacks at the seductive Solokha

When? February 10

Where? M. Zankovetska Theater, 1 Lesi Ukrainky St.

Details
This winter evening Natalia Buchynska will give her fans an atmosphere of spring mood, and share the emotions of euphoria of first love, passion and sinful love. The concert program will include favourite songs, including "Spring Girl", "Sinful Love", "Love is Gold", and "Victory", as well as new compositions full of love, warmth, sincerity and hope.

When? January 31

Where? M. Zankovetska Theater, 1 Lesi Ukrainky St.

Details

Baroque music surprises me with a wealth of images and a variety of feelings. The main instrument and symbol of the Baroque is the organ. Baroque music is primarily associated with the work of Johann Sebastian Bach, but other prominent composers, including George Frideric Handel and Johann Pachelbel, also worked at this time.

When? February 5

Where? Lviv Organ Hall, 8 Bandery St.

Details

We create music and a festive mood thanks to the Armed Forces of Ukraine, with hope and faith in our Victory! The bells have rung, colourful nativity scenes have marched through the centre of Lviv, Jordan water has brought blessings... The echoes of carols are still in our hearts, and the light of a candle on Christmas will inspire us all year round.

When? February 2

Where? Lviv National Philharmonic, 7 Skoryka st

Details
An oriental view of European music. The Luhansk Symphony Orchestra and conductor Takuya Shegishita from Japan will surprise with their interpretation of symphonies by Czech Antonin Dvořák and Ukrainian Mykhailo Verbytskyi.

When? February 5

Where? Lviv Organ Hall, 8 Bandery St.

Details

Christmas heritage - "Koliada and ples... From time immemorial..." - is an enchanting carol-parable about what is the basis of our life on earth, about what unites people into a nation and gives a bright Christmas hope for unity in love, as it was intended by God from the beginning of time.

When? February 5

Where? M. Zankovetska Theater, 1 Lesi Ukrainky St.

Details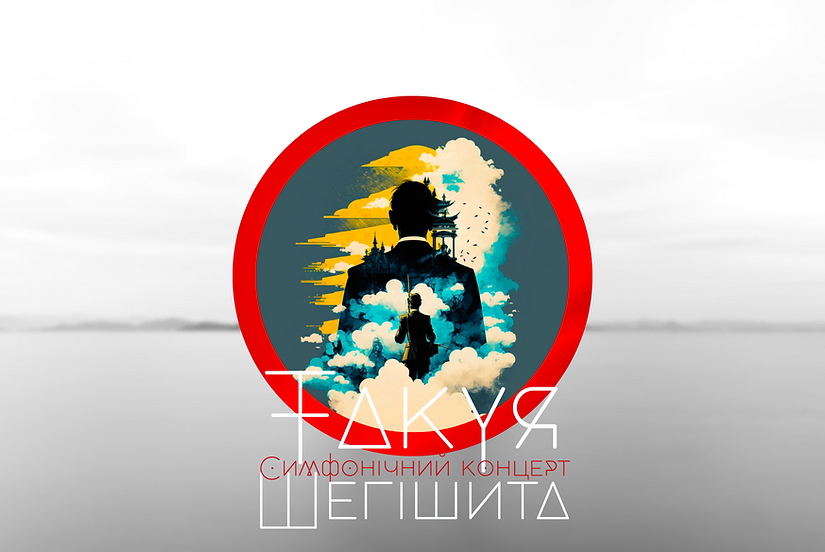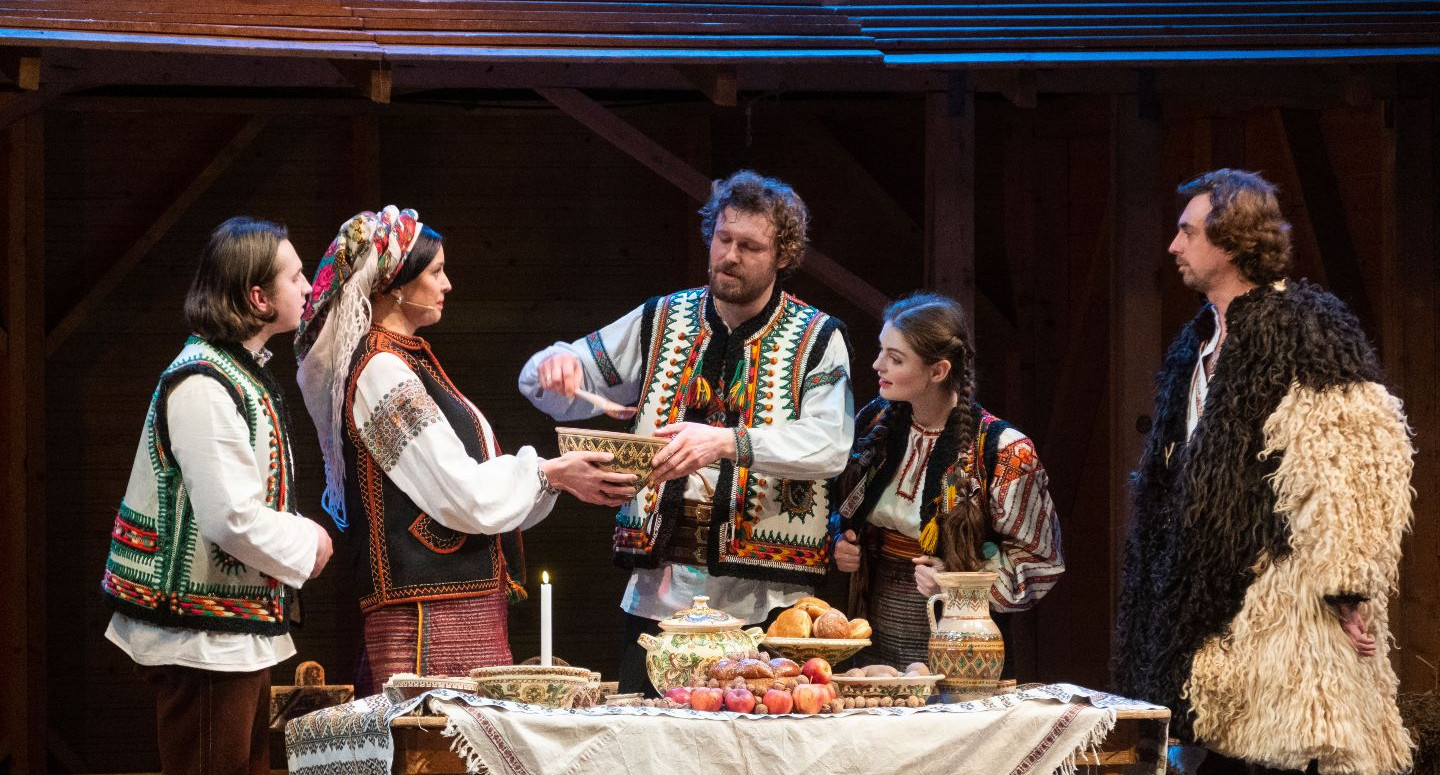 The exhibition of Vladyslav Khrystenko's "Christmas" presents 46 works in the techniques of classical etching and colour screen printing, in which the artist rethinks the historical past of Ukrainians in symbolic images.

When? until February 3

Where? Museum of Olena Kulchytska, 7 Lystopadovoho Chynu St.

Details

The calendar is the rhythm of time, a reliable keeper of the memory of what lay at the heart of each culture, as well as the keeper of each person's personal history. Dates of births, deaths, celebrations and work schedules. And also - the rhythmic dimension of nature and human life.

When? until February 12

Where? Green Sofa Gallery, 7 Virmenska St.

Details

From January 20 to February 20, the Frank House will host an exhibition project by Yulia Dolynska and Marian Pirozhko, The Creation of the World.

This installation event is specially designed for the Franko House and is jinxed to the work of its owner, The Creation of the World. However, the concept is based on the leitmotifs of three carols: "Oh, how it was from the descendants of the World," "Oh, long ago, long ago," and "Glorious."

When? until February 20

Where? Franko House, 150-152 Franka St.

Details
Lemberg Style is a total installation on the theme of Lviv and its place in the history of modern Europe. Volodymyr Kostyrko creates separate installations in four halls. A mixture of contemporary art, history and objects of the past reveal the theme of Lviv style.

When? until February 26

Where? Ya Gallery Lviv, 8 Shota Rustaveli St.

Details

The event is timed to the 120th anniversary of the birth of the classic of Ukrainian colorism, Roman Selskyi. The presented works are grouped by decades: from the earliest, student works (1925) and oil compositions of the 1930s, to landscapes and plot compositions of the 1970s-1980s.

When? until March 26

Where? Аndreі Sheptytskyі National Museum, 20 Svobody Ave.

Details
Not enough performances? Do you want more concerts? Or something completely different?
Go to the "Events" section