The next quarantine year is coming to an end, but should we wait for Christmas celebrations? Probably they will be smaller than usual, and we will have to be careful and adhere to quarantine restrictions.
It is possible to cancel large gatherings of people, but it is impossible to cancel a holiday. Even if there are fewer of us and the distance is longer, we should remember that the main thing is spiritual unity and festive mood.
Let's move on to more practical things and see what festive events await us this winter: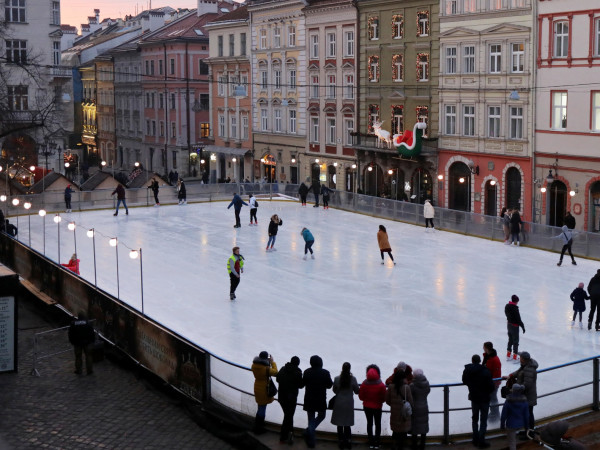 Open-air ice skating rinks in Lviv
Traditionally, an open-air skating rink is located on Rynok Square, so you can skate while enjoying the beauty of Lviv old town.
Working hours:
10 a.m.-10 p.m.
regular breaks for ice cleaning: 12:00-12:20; 14:00-14:20; 16:00-16:20; 18:00-18:20; 20:00-20:20
Ticket prices:
for adults: Mon-Thu - 110 UAH, Fri-Sun - 150 UAH;
for children: Mon-Thu - 90 UAH, Fri-Sun – 110 UAH.
The largest ice skating rink in Lviv is located at 24 Horbachevskoho St. (Medyk Sports and Entertainment Complex).
Working hours:
11 a.m.-9 p.m.
Ticket prices:
for adults: Mon-Thu - 100 UAH, Fri-Sun - 120 UAH;
for children (<14 y.o.): Mon-Thu - 80 UAH, Fri-Sun – 100 UAH.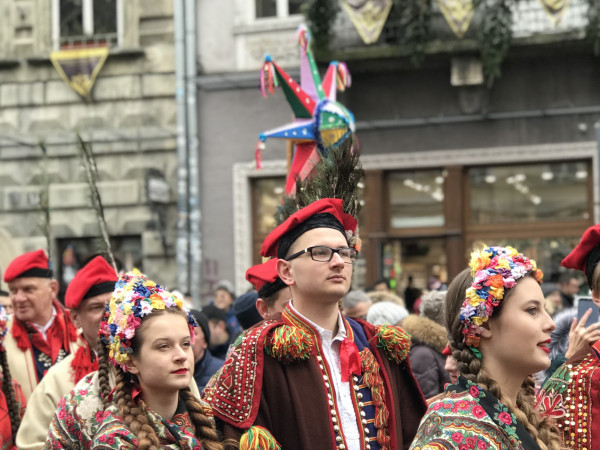 Opening of the main Christmas tree of the city
The city's main Christmas tree on Svobody Avenue will be opened on December 17. At the opening you can not only admire the glow of holiday garlands, but also enjoy the performance of the band "Dudaryk".
Due to the epidemiological situation, traditional celebrations in the central square of the city on New Year's Eve will not be held.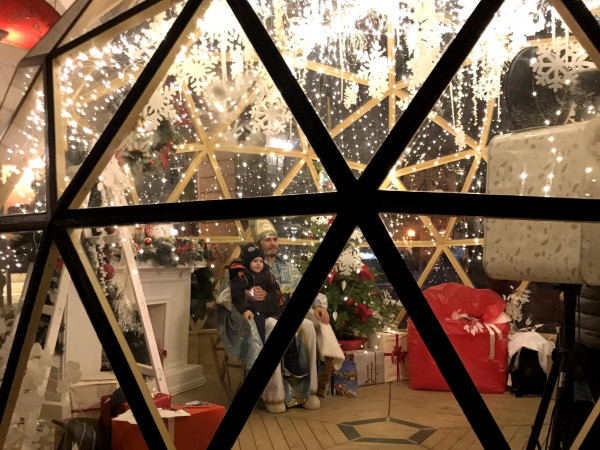 Christmas markets
This winter, the traditional format of the Christmas market is changed and adapted to quarantine requirements. From December 17 there will be a festive street trade, where you can buy food, mulled wine and souvenirs. There will be market houses in different parts of the city center, in particular, on Svobody Avenue, Rynok Square.
Check for updates!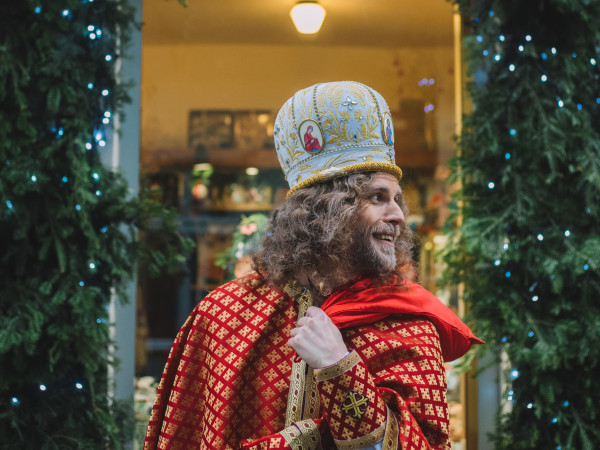 Christmas nativity scene in Lviv
The Christmas nativity scene will be opened on December 24 in Rynok Square, near the main entrance to the city council, and will stay there during all Christmas holidays. The warm atmosphere of the holiday will be complemented by the performance of the ethnic group "Kurbasy". The construction will consist of two-meter wooden figures painted by children from Lviv.

The opening of Christmas Didukh will take place on January 6.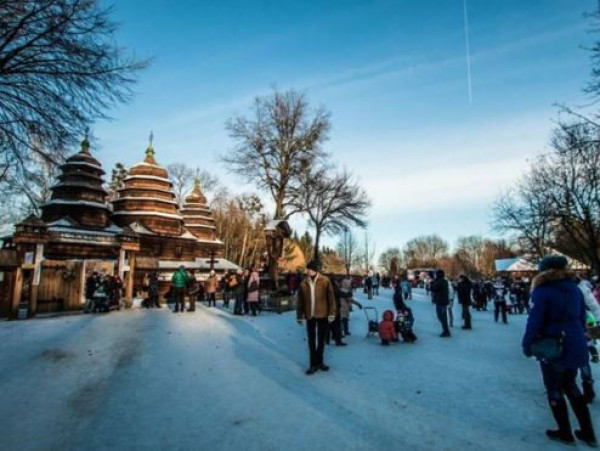 Holiday atmosphere: music
What about a winter fairy tale in one of Lviv theatres? Or maybe you prefer a Christmas concert at the Lviv Philharmonic or the Organ Hall? The holiday program for both children and adults is already prepared!
!FEST Weekend. Christmas
It's time to gather all friends, repeat the words of carols and get ready for a weekend on !FESTrepublic territory!
This is the last !FEST Weekend this season, so we have prepared the best for you to celebrate Christmas together: music, dancing, feasting!