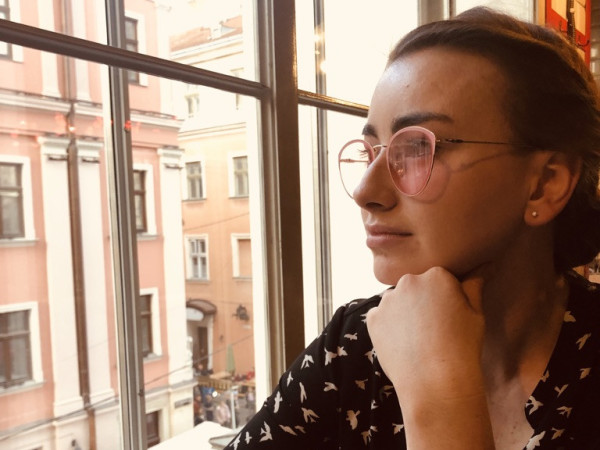 Hello Lvivians! My name is Sarah Walton and I am a Peace Corps Volunteer from the USA. I am currently volunteering in the Tourism Office located in city center. I moved to the area in October and quickly fell in love with Lviv. What started out as puppy love soon turned into a full-blown romance. I have traveled all over the world and have seen some historic and world renown cities, but none had the impact that Lviv has on me.
While I sit here writing this article, there is a man playing the accordion, sitting on a bench, in the middle of a cobblestone road, surrounded by early European inspired buildings, on the coldest day of the year. I feel like a character in an old black and white movie, now I am just waiting for Audrey Hepburn and Gregory Peck to stroll by. This city is a place out of time and has quite a remarkable history to go along with it, but that is something each person has discover for themselves. Lviv is the hidden gem of Europe.

It is the place you have never heard of, and the place you will never forget. I have spent the last few months exploring the countless cafes, historic buildings, museums, art galleries, churches, and fantastic restaurants. Still after four and a half months of exploration, I get the feeling that I have barely scratched the surface of old Lviv.
It may take the rest of my time in this country to see every site, try every coffee shop, eat at every restaurant, shop at every store, visit every museum, and attend every church.

When I finally accomplish all of this, it will have been time well spent. If you see me on the street, feel free to stop me and say hello. My Ukrainian is not the best, but I am working on it. I would love any recommendations you have on what I should try next. Until then, stay warm, enjoy your coffee, and know that you live in a truly special city.