And try to look at your city with different eyes, as if you were visiting for the first time. So one day, I started looking at Lviv, and that's how such a cool story began.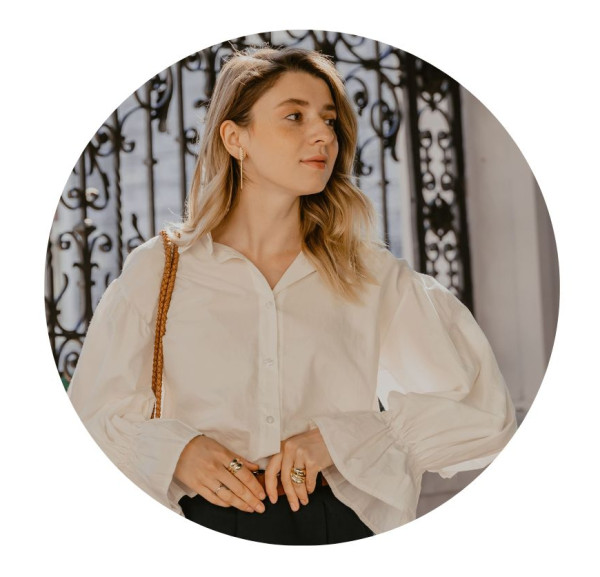 Katіa Kosiv is a blogger and photographer who shares her sincere love for her native city on her Instagram page and reveals unique locations to her followers.
The lviv. travel team walked with Katіa through the beautiful streets of Lviv with palaces and villas, and together we looked into colourful and little-known courtyards.
Watch the video, read the article and go on a walk through Instagram locations with us.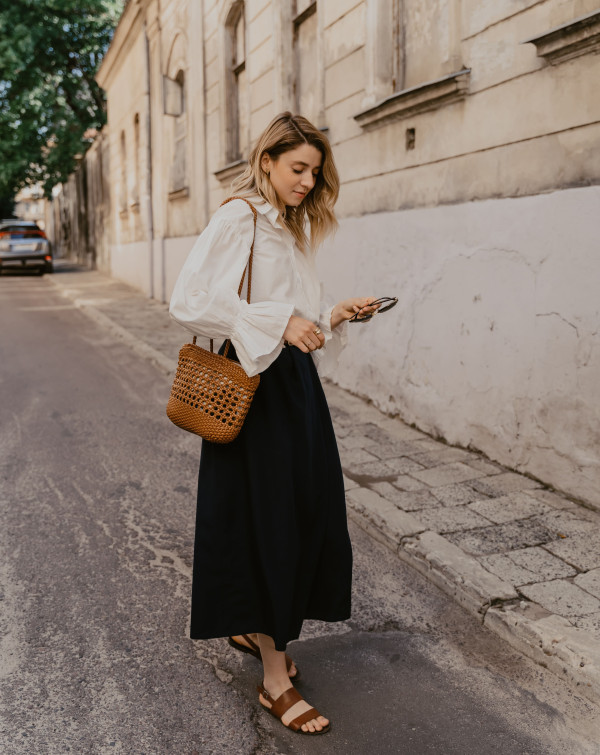 Semensky-Levytsky Palace
(19 Pekarska St.)

I often walk along Pekarska Street, and it is one of my favourites. It so happened that I live nearby. What attracts my attention the most is the former Semensky-Levytskyi Palace, which now houses a boarding school.
It somehow reminds me of the Potocki Palace.
I highly recommend stopping by it and looking at it from different angles. Here you will immediately see a gate decorated with two horses' heads on top, where the stables once were. The palace resembles an ancient magnate's residence.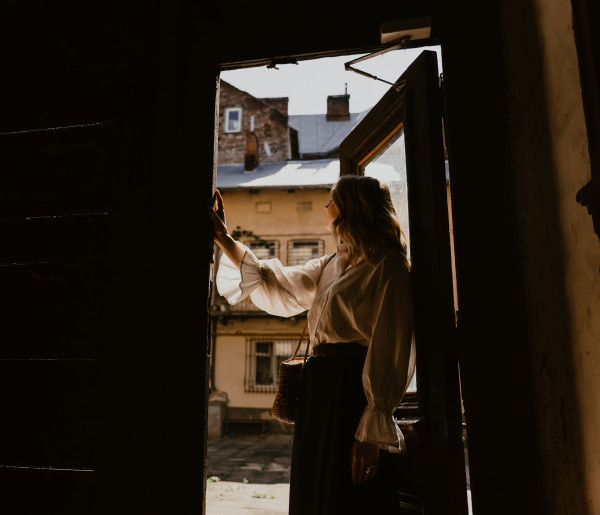 Lviv courtyards
I often take pictures of people in different locations, and when I have an opportunity, I immediately look into the courtyards. I'm always interested in how people live there and how things look in general.
For example, one of these courtyards is on Rizbiarska street. Here you can often see hanging white underwear as if in the movies. Tourists do not come here at all, because they do not know about such places.
By the way, I like it when everything is not perfect, but as it is. And the green grapes that wind along the walls of the houses look beautiful. It adds a special flavour.
There is another beautiful courtyard on Akademika Filatova street, where I once rented an apartment.
Hydrangeas, lilies and other plants bloom here in the summer. And cats also live. The building itself is surrounded by green vines, so it is difficult to miss it while walking down the street.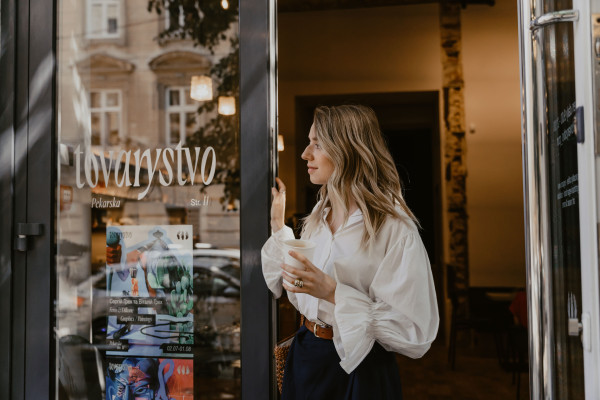 Coffee Shop "Society for the Development and Decoration of the City"
(11 Pekarska St.)

As a true Lviv woman, I cannot go a day without coffee. I like several atmospheric modern coffee shops that have opened on Pekarska Street. "Society for the Development and Decoration of the City" is one of them. I often come here to work on photo editing or just to chat with friends over a cup of aromatic coffee.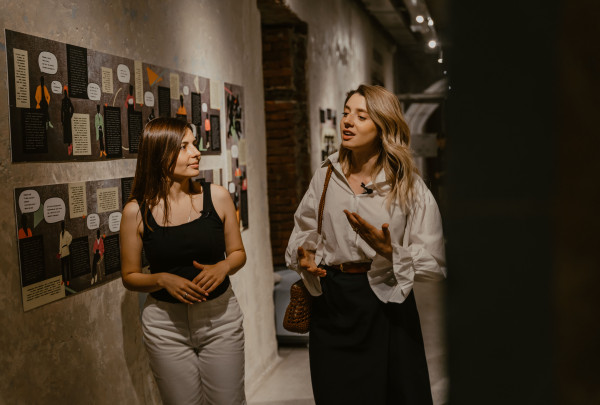 Lviv Municipal Art Center
(11 Stefanyka St.)

I came across this art centre quite by accident. I first learned about him from social networks and immediately decided to come. I am struck by the beauty of the building in the centre, especially the balconies, which are extraordinary. By the way, for me, walking and lifting my head to see everything is a special kind of meditation.
My profession as a photographer requires observation and involves constant familiarization with art. After all, soulless photography is not about me, but art inspires me.
That's why every time I pass by Stefanyka Street, I drop by here. After all, here you can not only familiarize yourself with new exhibitions and look at paintings but also sit in the cosy "Alternatyvna Kava" cafe.
Kotliarevskoho Street
It is my favourite street, and I often do photo shoots here. Here you can see many beautiful villas and palaces that were built at the end of the 19th century.
This district is also called Kastelivka, and the name comes from a family of architects of Italian origin who are mentioned in the history of Lviv. Many flowers and trees grow on the territory of the houses. It is very noticeable that residents take care of their apartments.
I discovered this district when I studied at the Faculty of Journalism of Ivan Franko Lviv National University. From Rynok Square, you can get here by tram #2.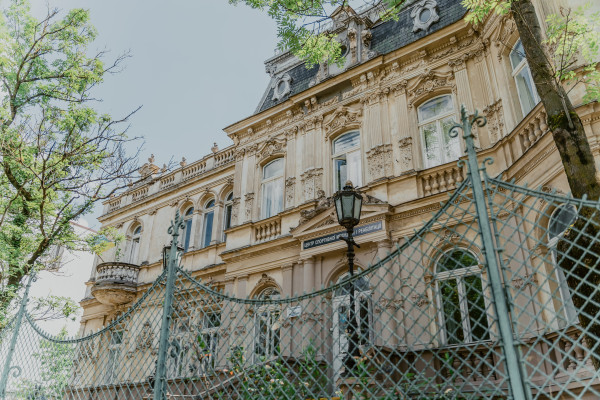 Palace of plaster kings
(47 Konovaltsia St.)

I like this building. I wish there was a museum or gallery. It is nice that there is a well-developed territory planted with flowers and trees. At sunset, you can take many beautiful photos here.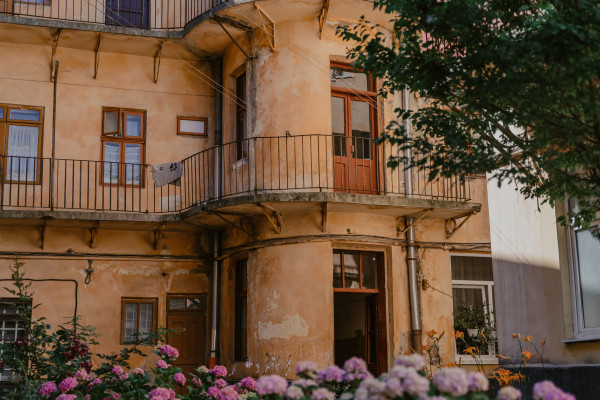 About Lviv
For me, Lviv is like an old friend, when you can tell him everything, and he will hug you and understand everything. When friends from different cities of Ukraine or countries come to visit me, I try to show them Konovaltsia, Kotliarevskoho or Henerala Chuprynky streets.
But if they are in Lviv for the first time, then Rynok Square is worth a visit. Although, to be honest, I don't like it, especially now, because it seems to me to be full of people.
I want people to understand that Lviv is not only Rynok Square. There are many places to go and things to see.
That is why I decided to create #routes_in_Lviv on my Instagram blog to discover beautiful courtyards and streets where Lviv residents live and show the other - real Lviv.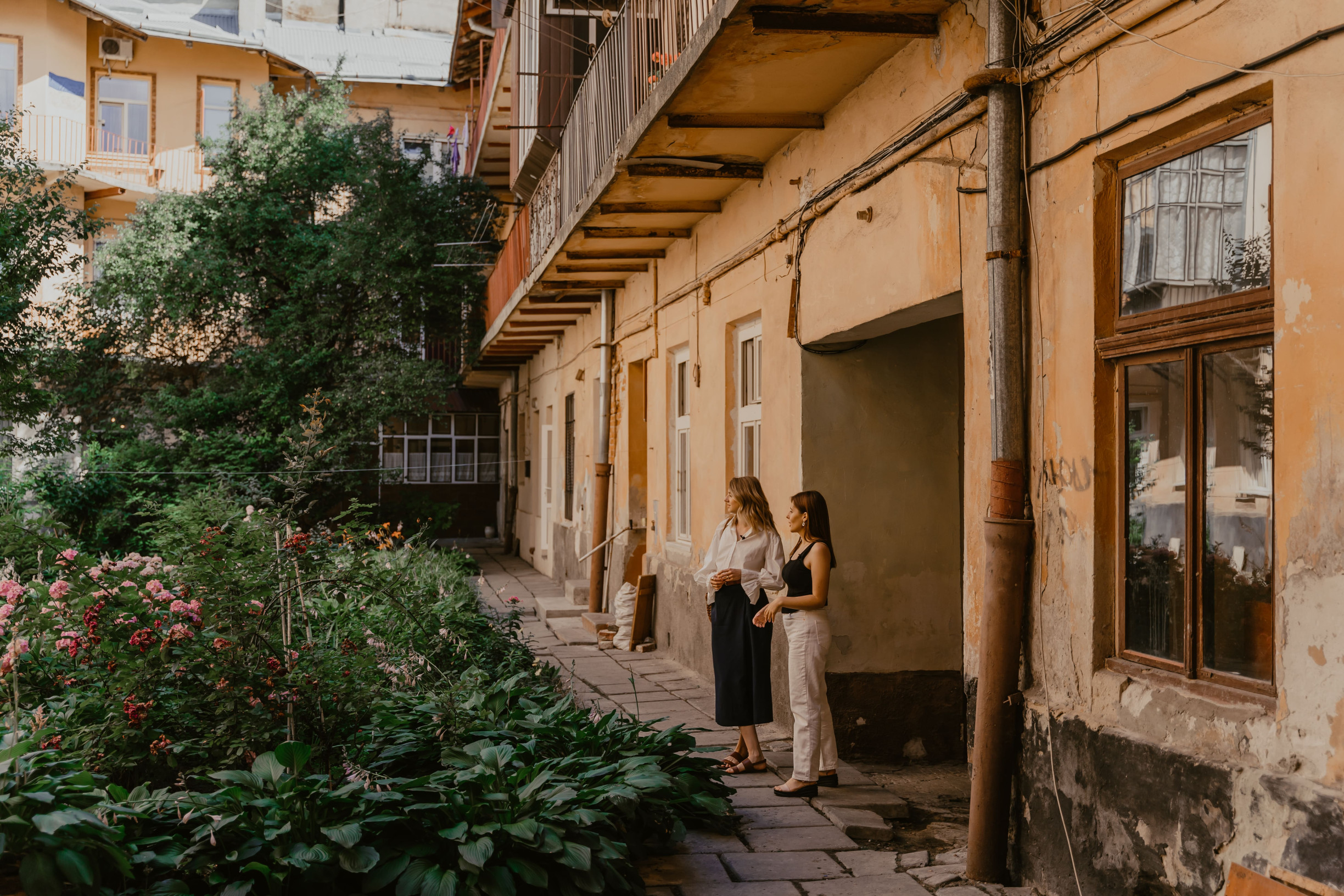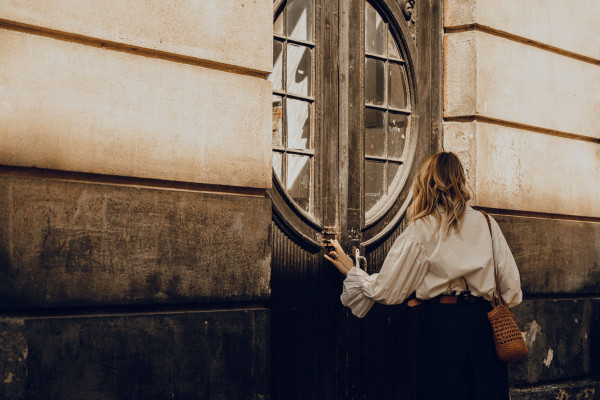 "The photographer who writes"
That's what I call myself. After all, without photos, there would be no blog, and without a blog, there would be no photos. So it's two in one for me.
I have been interested in photography since my school years. In the 8th grade, I photographed all my classmates and everything I saw around me. Later, my mother gave me my first professional Canon 450D camera, which I dreamed of. It was then that I started shooting and developing as a photographer.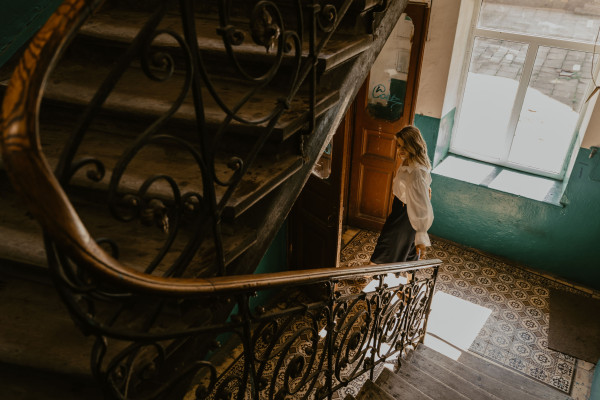 During the war, photography changed; it became more soulful and deep. People try to preserve their emotions and memories of life now through photography.
I also started keeping a page on Instagram during my school years. At first, I shared photos from the mountains and Lviv. But over time, I got so interested in it all I started blogging full-time, and I still like it.
It is how I can convey information about the war in Ukraine and collect funds to help the Armed Forces of Ukraine.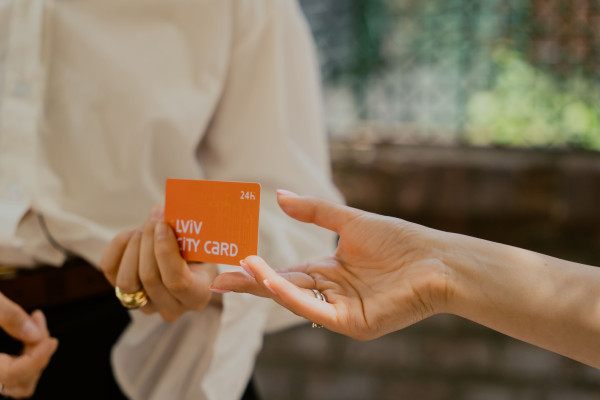 Lviv is very multifaceted, and cool people live here, so definitely come here and enjoy our city with Lviv City Card. Live every moment. Everything will be fine!