The new school year has started, after all, so you can think about taking a break from "annoying" lessons. What makes autumn or spring vacation better than summer?
You can gather friends and go on vacation together. For example, to Lviv.
Let moms prepare canapés for the road, charge your power banks and wear comfortable sneakers because we have prepared cool ideas for you: where to go/what to see and visit in Lviv during the holidays (or just after school).
Performances for children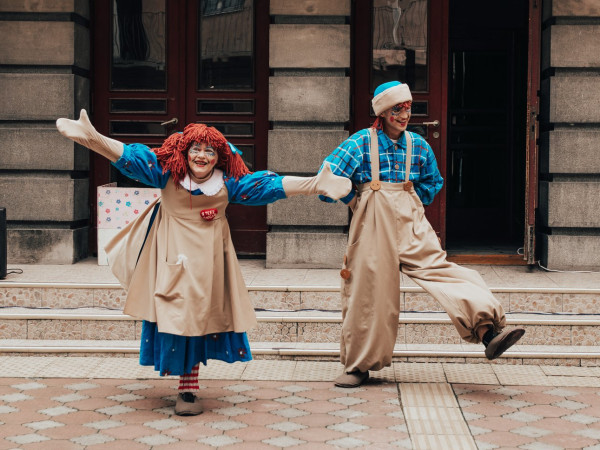 Puppet theatre - the theatre repertoire includes more than twenty plays based on folk and literary tales. The theatre has performances for different age categories and even for adults.
Address: 1 Danyla Halytskoho Sq.

Theatre of variety miniatures "And people and dolls" offers to visit combined productions, where you can see both dolls and live actors on stage.
The repertoire includes Ukrainian and world fairy tales and plays based on biblical texts or Shakespeare. A real extravaganza awaits the young viewer here.
Address: 6 O. Fredra St.

The First Theatre for children and youth offers to watch the productions of famous screenwriters, which have an educational component. Performances of this theatre will be interesting not only for children but also for parents. The theatre aims to bring children closer to the theatrical world and its wonders.
Address: 11 Hnatiuka St.

The Lviv Opera and Ballet Theatre is a place known to everyone. Here you can see productions of world-famous performances, such as Cinderella, Nutcracker, Mykyta the Fox and others. And children are fascinated not only by the performance but also by the building itself.
Address: 28 Svobody Ave.

Maria Zankovetska Theatre - performances with the participation of talented actors - will not leave anyone indifferent. One of the theatre's best productions for children is "Peter Pan" and "Ivasyk Telesyk", and for senior classes -"Svatannia na Honcharivtsi", "Natalka Poltavka", "Christmas Night", or "Cinderella" are worthy of attention.
Address: 1 Lesi Ukrainky St.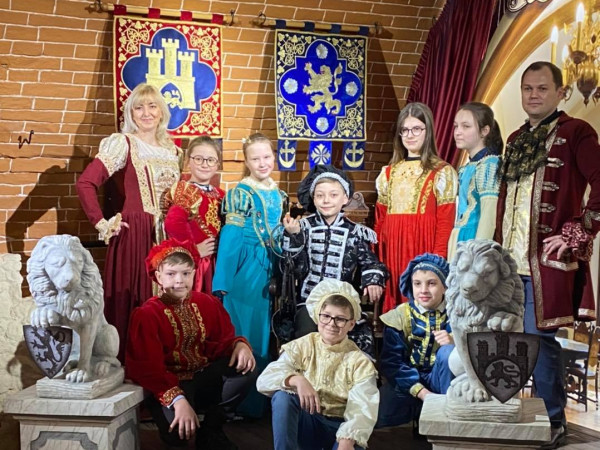 The Arsenal Museum is a place that will be interesting to visit, primarily for boys. The exposition includes many weapons and defence equipment, starting from the 11th century and ending in the 20th. After visiting such a museum, students will get many positive impressions.
Address: 5 Pidvalna St.

The Museum of the History of Science and Technology allows you to track scientific and technical progress on the example of exhibits. The objects of the exposition cause many questions and sincere surprises in children.
Therefore, we recommend ordering a tour guide who will explain everything in detail.
Address: 57A Vitovskoho St.

Bandinelli Palace is interesting for being acquainted with the life of wealthy residents of the city of the XVII-XVIII centuries. The exhibition includes furniture, dishes, paintings and reproductions of the interior of those times.
Address: 2 Rynok Sq.

Natural History Museum, where students will find answers to the following questions: why do birds sing and wolves howl? How does a rainbow appear, and where does it disappear? Why are there so many worms on the ground after the rain? How insects got into amber and many other answers to the questions of young researchers.
Address: 18 Teatralna St.

Shevchenkivskyi Hai is a museum of folk architecture and life in Lviv. The museum was created according to the ethnographic principle; to save monuments of wooden architecture, household items and samples of folk art from all historical and ethnographic groups of western Ukraine.
There are folk fairs, folk music festivals, and performances by folk groups. In addition, the petting zoo with animals will please children.
Address: 1 Chernecha Hora St.

Interactive museum "D.S. Secret Pharmacy" - the mysterious atmosphere of the pharmacy dungeon, secret experiments and many interesting and instructive stories will turn the time spent into an unforgettable adventure.
In addition, students will be able to taste unusual "medicines" - pills for making wishes come true, easy learning and against laziness, an idea generator in the form of chocolate and many other magical attributes for dreamers.
Address: 1 Soborna Sq.

Franko House - the authentic atmosphere and museum exhibits will turn every traveller's visit into an interesting and informative adventure.
Today, the museum holds an educational program where you can get to know the work and life of the famous writer. Everyone will remember the exposition with special sound effects.
Address: 154-156 I. Franka St.

Ancient Lviv is an interactive and innovative multimedia museum for students. An exciting journey awaits you, where you will immerse yourself in the history of the ancient city of Leva, full of legends and heroic deeds. Here, schoolchildren will also be able to attend master classes, open lessons or quests.
Address: 21 Krakivska St.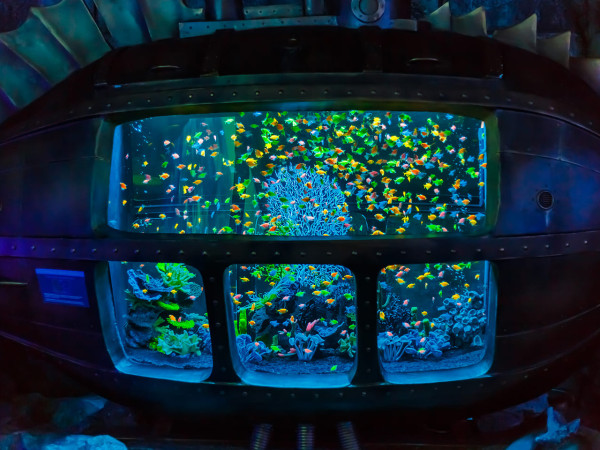 The oceanarium is a fabulous underwater world nearby, where you can immerse yourself in the world of marine life. It is here that you can see how the inhabitants of the seas and oceans coexist and spend the day in their usual rhythm.
Address: 8 T. Shevchenka Ave.

The city children's environmental and naturalistic centre is a rich collection of flora and fauna - 130 species of animals. There are exciting excursions and educational groups, a zoo and rare flower exhibitions.
Address: 12 Kubanska St.

Domazhyr bear shelter
A place where rescued bears live. In addition, it is an educational and recreational space where you can join educational and entertaining activities for children and adults.
Address: Lviv region, Zhornyska village, 1 Vedmezhyi krai St.

Snail Farm "West Snail"
A few kilometres from Lviv and you will get to know the process of growing snails, snail race treats with goodies and, of course, a photo for memory.
Address: Lviv region, Solonka village, 4 I. Sirka St.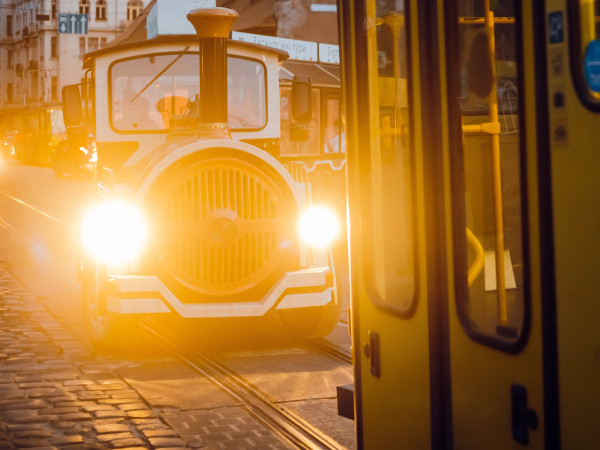 Wonder Train sightseeing tour is an opportunity to see ancient temples, majestic palaces, and the most outstanding sights and buildings of Lviv. The fairy tale "The Adventures of Lviv Elves" is prepared for the younger ones.
Address: 1 Rynok Sq.

The dungeon of the Saints Peter and Paul Garrison Church is the first and the underground museum in Lviv and the temple, which once belonged to the Jesuit order. An authentic dungeon, the history of which began back in the 14th century. The unique layouts of Lviv will help you imagine the city in ancient times. High school students will appreciate the atmosphere of the dungeons.
Address: 11 Teatralna St. (entrance from Svobody Ave.)
And for hyperactive schoolchildren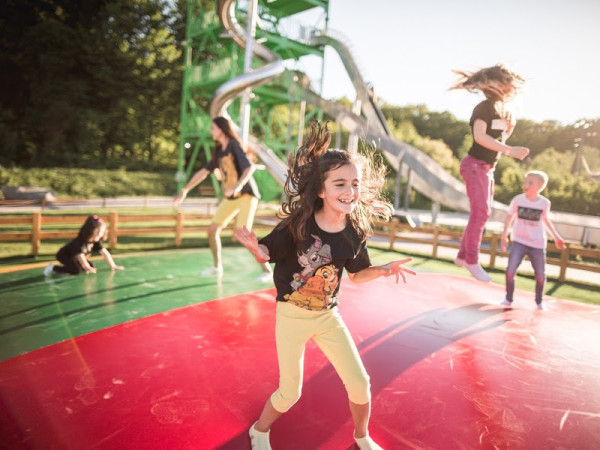 The rope town "Little Scandinavia" is the first obstacle course for children from 3 years old. There is also a trampoline, hammocks and swings on the site. The playground is open only in the summer-autumn period from June until the end of October.
Address: 4 Bolharska St. (Culture Park)

Pliazh Aquapark is one of the largest water parks in Western Ukraine. There are nine extreme slides, five pools, funny animators, raffles and prizes - have fun and get healthy. In the water park, the temperature is always +30°C.
Address: 114 Kniahyni Olhy St.

Circus. Do you believe in magic? A mystery that fascinates and captures the attention of not only young viewers but also adults. A real journey to childhood, where miracles reign!
Address: 83 Horodotska St.

URURU Amusement Park is located a few kilometres from Lviv, so it does not take much time to get there. Come to see the exhibition of animated dinosaurs and immerse yourself in the atmosphere of the Jurassic period.
There are a net park, swings, and slides that will give you an unforgettable experience. The park has a unique water town with rafts, a sand and water area for children, and fairy-tale towers that you can climb. However, true adventure lovers will like an excursion to a gold mining mine. Here you can try to find precious metal and feel like a hero in a book about the Wild West. Among other locations for entertainment, you can go down from high slides on a special inflatable chamber (regardless of the season).
Address: Lviv region, Stare Selo village, 14 Lisova St.

Well, why not try your hand at one of the exciting quest rooms of our city, including in virtual reality:
Escape Quest, various city locations / escapequest.com.ua/lviv / from 14 years old
Children's quests, 14 Ozarkevycha St/ dytyachi-kvest-kimnaty.lviv.ua
Secretorum, 26 Hetmana Mazepy St/ secretorum.com.ua / from 14 years old