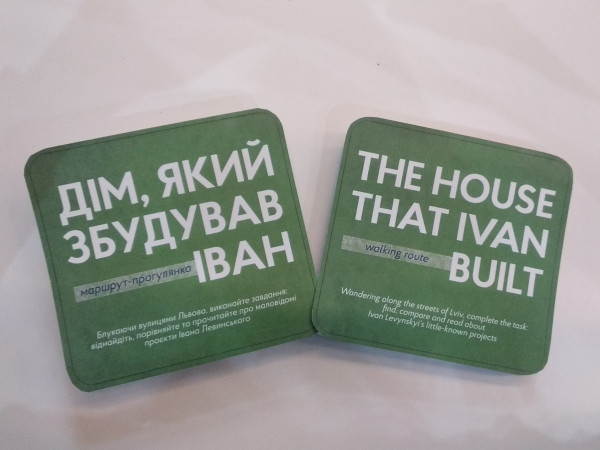 "Ivan`s House" - is a destination for the Ukrainian modernist, the heart of Lviv, an artistically perfect and comfortable life. It is also on the tour of the hidden "general architect" of the city for Lviv in the early twentieth century. Ivan Levinsky is the man who created the business empire and boldly implemented his ideas in reality.
The project was implemented by the Charitable Foundation Museum of Ivan Levinsky and dedicated to the 100th anniversary of the death of the builder and architect Ivan Levinsky.
Guides say that the center of Lviv was built by the Polish, the second ring, or "near" Lviv, was built by the Austrians, and Lviv was left alone by the Soviets. Where is the Ukrainian influence in Lviv? The average guide will scratch his head, but we know and want to show you!
Ivan Levinsky is one of the most interesting figures in our history of architecture and urban planning for Lviv in the early twentieth century. Born July 6, 1851 in the Galician town of Dolyna near Stanislav (today Ivano-Frankivsk). In the year 1875 he graduated from Lviv Polytechnic and soon opened his own architectural bureau, a building materials firm and a ceramic studio.

In 1903 he was a professor and taught architecture at Lviv Polytechnic.
Needlessly silenced during Soviet times, thanks to the meticulous scientific work and public position of Oles Noga, Igor Zhuk, Sergiy Ivanov-Kostetsky, Bogdan Goi, Tatiana Kazantseva and others returned to the forefront of the basic construction of Lviv, who are to thank for the
current face of the city.
The film "Horizons of Ivan Levinsky"