Sheptytsky Center serves as a key place for the realization of the Ukrainian Catholic University`s educational mission. It is a leading public space that combines culture, science, and education.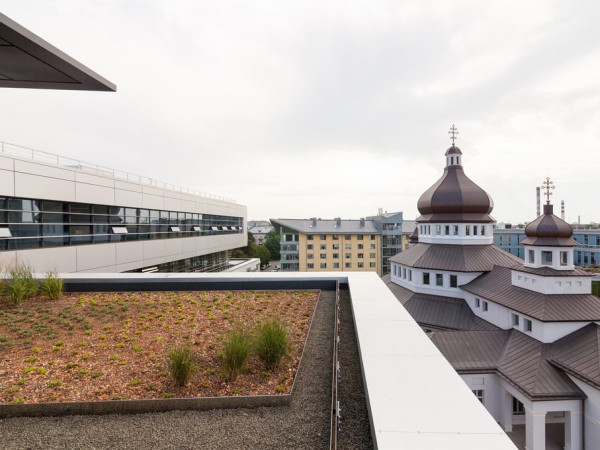 The library began its history in the interwar period thanks to the preservation of Metropolitan Andrey Sheptytsky. The book collections of the foundations of the Ukrainian Greek Catholic Church were constantly replenished, becoming a large book collection. Significant destruction due to the events of World War II has greatly affected the property.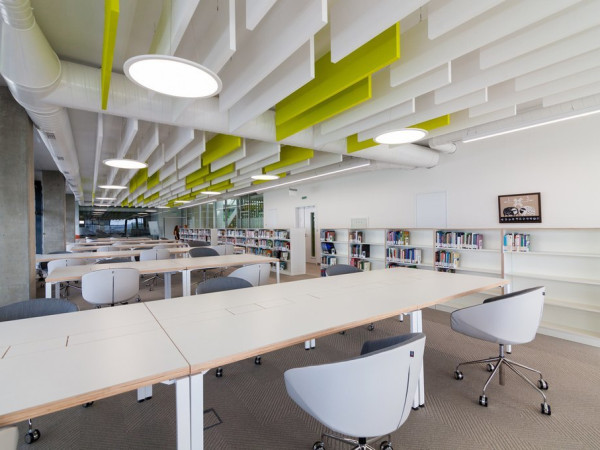 With the opening of the university in the 1990s, book collections and library funds were restored thanks to gifts from private collections. The official opening of the Metropolitan Andrey Sheptytsky Center took place in September 2017, and over 3 years, the library`s book collections numbered more than 160,000 titles and 2,600 periodicals.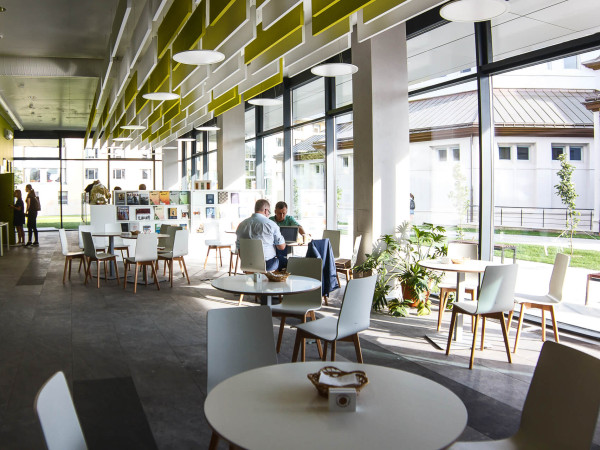 Nowadays, the Sheptytsky Center is an interweaving of public spaces per the various purposes and needs of visitors, which ensures comprehensive intellectual development and scientific growth.
«More then a library» creates an environment for interaction not only between students but also between residents of the city.
Sheptytsky Center is a favorite tourist destination after Shevchenko Park and Pravda Brewery, and not just because of a green park with an army of squirrels or delicious food in a cafe. I had to sit more than once in preparation for the exam, so I saw the eyes of people who came here for the first time. They can be seen for miles as their eyes glow with delight. They can be seen by facial expressions. They seem to doubt whether they accidentally have not swum across the Atlantic and ended up somewhere in the United States.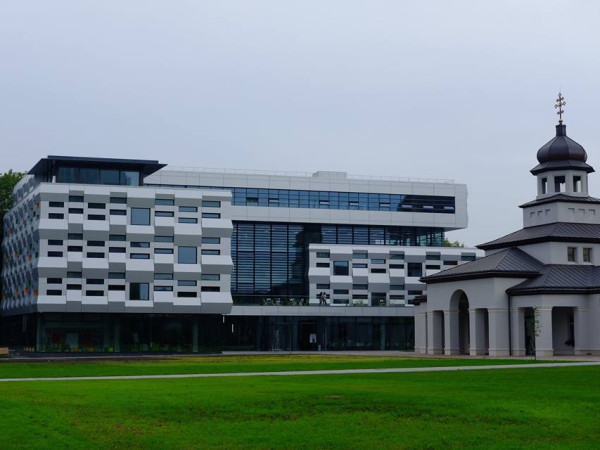 The atmosphere of the Center inspires self-development and creativity. Each visitor will be able to find a comfortable place to study, work or collaborate. On the ground floor, there is a reception, bookstore, cafeteria, showroom, conference rooms, and a free coworking area.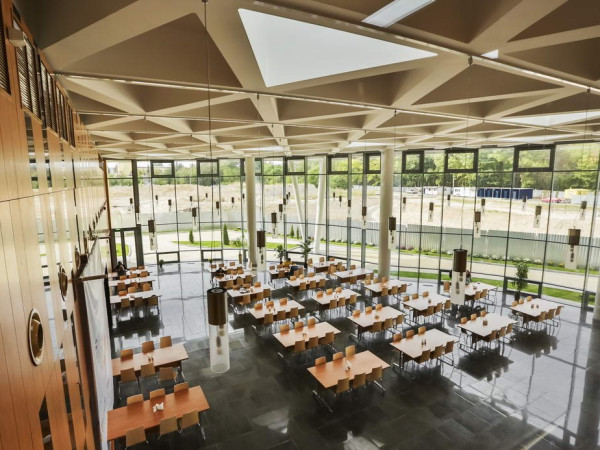 When you get on other floors, you'll find classrooms, a student life department, and an outdoor terrace. It is no problem to get a reader ticket to visit the library with books in the public domain (only old-fashioned books are available on request).
Next to the Center are located Сollegium, St. Sophia`s Church of the Wisdom of God and Refectory.
There are several ways to get to the UCU campus and see the life of the country`s most modern university.
We recommend you to walk from the city center through Heroiv Maidanu Street and visit Stryiskyi Park (30 min).
Option №2: by Bus from the public transport stop «Svobody Prospect» to the stop «Kozelnytska Street».

Website
29A Stryiska St.
Mon-Fri: 9 a.m.-10 p.m.
Sat: 10 a.m.-5 p.m.
Sun: 11 a.m.-5 p.m.
Phone Number: +38 (032) 240 94 94