If you're a fan of extreme sports, you don't necessarily have to go far to the mountains and spend a lot of time and effort. You can find active, and sometimes extreme, leisure near Lviv. Hard to believe? Then check out the page with a complete list of active entertainment in Lviv. Here everyone will find the best option for themselves, regardless of age, status, and preferences.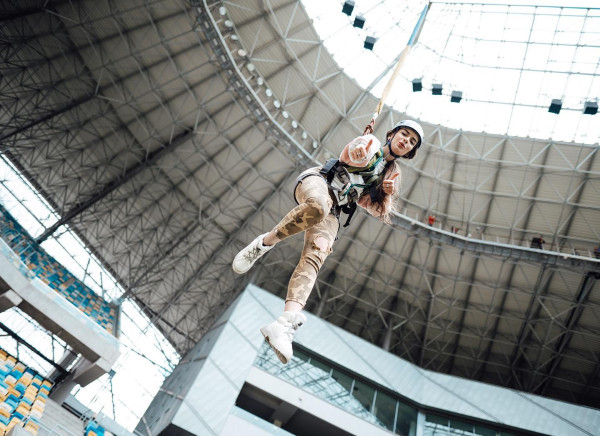 Are Ukrainians brave? We think the answer is obvious nowadays! But there is a way to test this characteristic with an extreme form of leisure activity that utilizes a double safety harness. Rope jumping involves leaping from tall objects with alpine ropes, and our famous Arena Lviv is the only covered facility in the world for rope jumping with a jump height of 34 meters. Try it out and add some excitement to your life.
Price: 700 UAH per person, or 600 UAH per person with a pre-payment of 200 UAH (upon prior registration).
Address: Arena Lviv, 199 Stryiska Street, Lviv.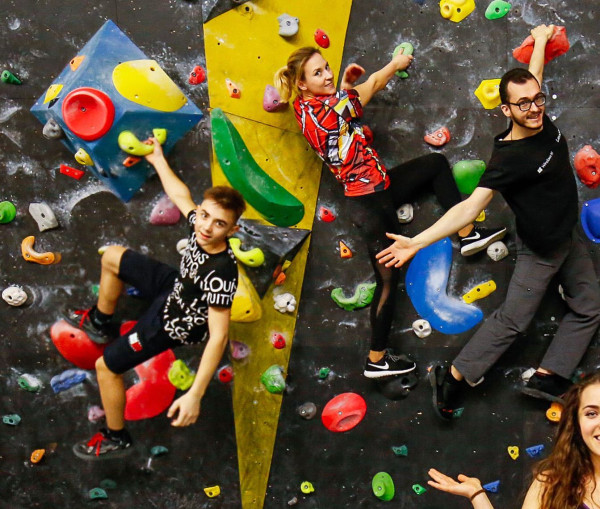 Discover a new passion and a world full of unforgettable experiences at Rock Station. Experience the unique sensation of vertical space, stunning rocks, and a friendly community of climbers - all waiting for you at Rock Station. Individual, paired, and group sessions with an instructor are available for you anytime by appointment. Join us!
Price: 200 UAH/1 person, with a trainer - 500 UAH.
Address: Ivan Puliuy Street, 16
Working hours: Mon-Fri: 12:00-21:00; Sat-Sun: 12:00-19:00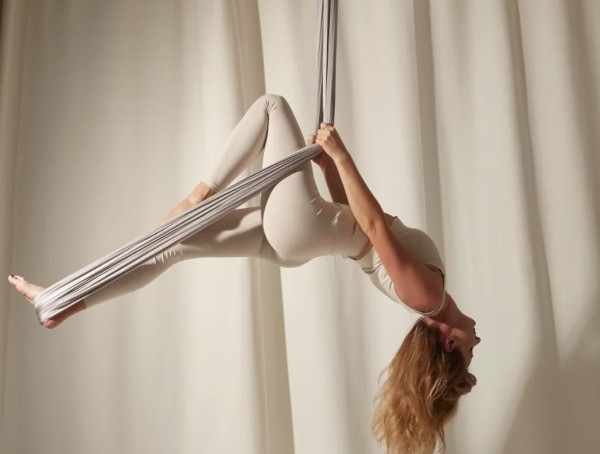 Looking for a feeling of weightlessness? Then Fly Yoga classes in Lviv are just for you and your friends. It's the aesthetic pleasure of taking photos in a hammock, but also a natural physical workout for muscles, joints and ligaments using your own body weight, with relaxation for your back and neck as well. A little bit of stretching in a Fly Hammock, a little bit of introspection, and you'll feel like a new person, full of energy and vitality! These exercises are performed suspended in the air without touching the floor.
Price: 250 UAH/1 person.
Duration: 55 min (one-time session).
Address: 28 Lypynskoho Street, Parus residential complex, 2nd floor.
Working hours: Mon-Fri: 09:00-20:00, Sat-Sun: 09:00-16:00.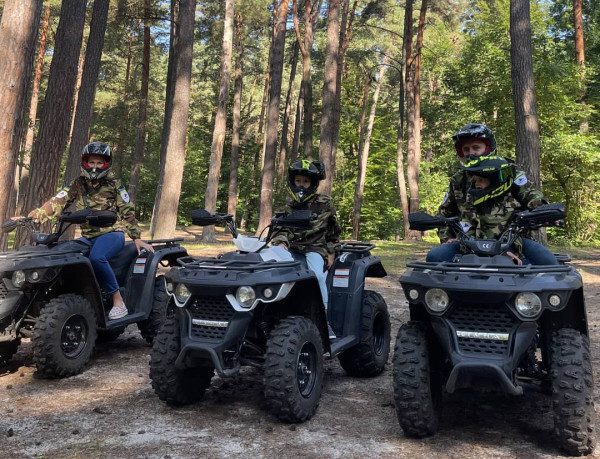 The Quadroway team knows exactly how to make your day 100% perfect. The 2023 season starts in spring! Join a fun group and head to a place with no endless traffic jams, only you and the freedom to move. Take the wheel, speed up and conquer off-road trails on the outskirts of Lviv with powerful quad bikes.
Price: from 1300 UAH/1 person
Duration: 1 hour
Address: 267 B3, Broukhovychi St., "Park Drive"
Schedule: Mon-Sun: 10:00-20:00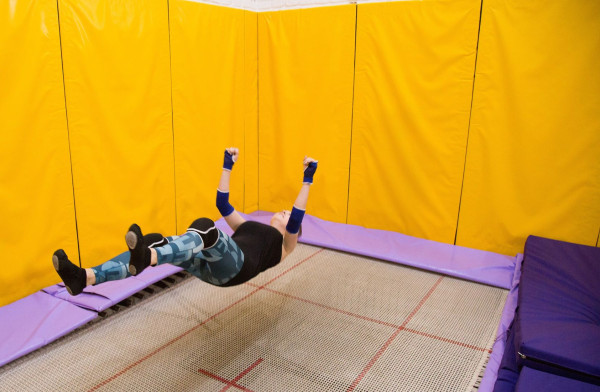 TRAMPOLINING
How to do a backflip? Did you know that trampolines at the "Up" trampoline hall are placed 1.5 meters apart, and there's also trampboard training available? Yes, it's not as easy as it seems at first glance. You need to have some minimum physical training and a bit of flexibility. These skills can be mastered in a few sessions, and you'll learn to feel the board better and freeride like a pro. Coaches ensure that your session is fun, useful, and safe. Remember, it's much more pleasant to fall on a trampoline than on snow or asphalt.
Trampoline arena rental price: 400 UAH (regardless of the number of people)
Duration: 1 hour
Address: 36 Shchyretska St.
Working hours: Mon-Sun: 09:00-21:00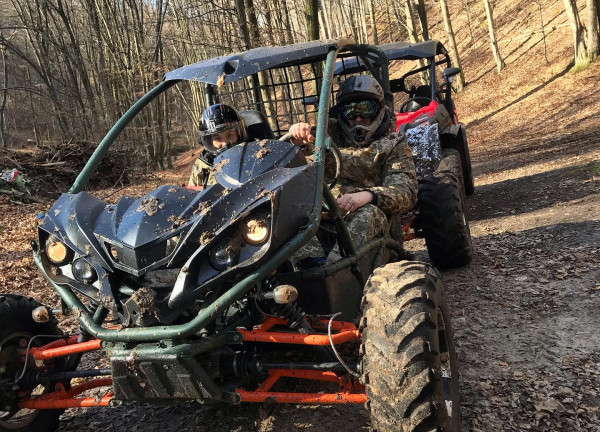 Fresh air, forest, speed - a guarantee of a great time and a new experience. Give yourself and your friends amazing emotions. It is exactly what people who love extreme sports need. Such pleasure is available even for beginners. You will have new modern buggies, wonderful nature, clean air, and incredible drive that you can leave not only in your memory but also in photos and videos. Similar trips not only give bright emotions but also stunning views of Lviv region. On a buggy, you can conquer impassable slopes, steep roads, and difficult crossings. The result is an adrenaline rush, positive energy, freshness, and only pleasant memories of the ride.
Price: 1700 UAH/1 person.
Duration: 30 minutes; if 1 hour - the cost will be 2500 UAH/1 person.
Address: Lviv region, village of Bryukhovychi, Lvivska street, 64.
Schedule: Mon-Sun, 10:00-17:30.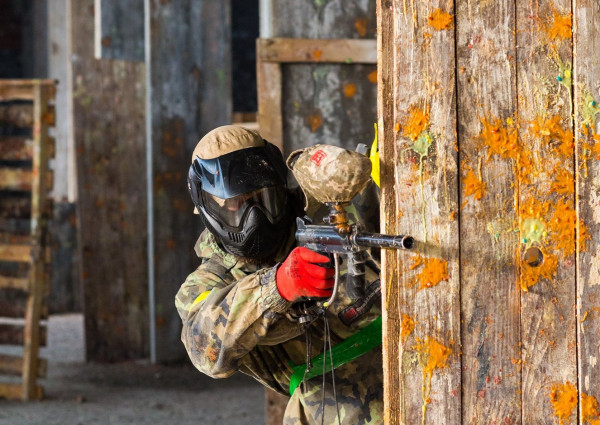 Club "B3" offers a range of emotions where team games will create a mood, add common memories for the whole year, and a portion of adrenaline that will make the continuation of an unusual day or holiday more active. And "tactical training," or rather laser tag, is just the active recreation where you can gather with a group of friends and run around the location with toy weapons, and then jokingly argue about who is the cooler fighter.
You gather a team, choose a location and a type of activity, create tasks and go ahead, TO THE VICTORY!
paintball price - 550 UAH/1 person (The price includes a uniform, weapon, 200 balls, instructor support, field rental, and game duration - 1 hour);
airsoft price - 550 UAH/1 person (The price includes a protective mask, a protective suit, weapon, 500 balls, instructor support, field rental, game duration - 2-3 hours, and keep in mind: playing airsoft is much more painful than playing paintball);
laser tag price - 450 UAH/1 person (The price includes a headband, weapon, instructor support, uniform by request + an additional 50 UAH to pay).
Address: Bryukhovychi street, "Park Drive B3."
Working hours: Mon-Sun: 10:00-21:00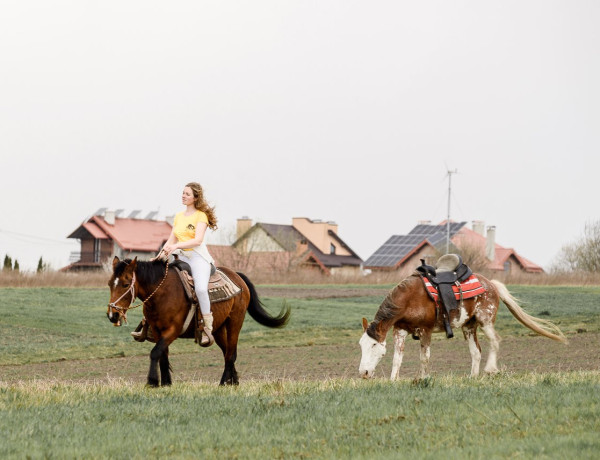 In the saddle, worries fade away, and breath is held from the journey atop horses. Routes can be through open fields and forests near Lviv in the village of Zubra or a bit further along the Okruzhna Road - and you can enjoy the mountainous terrain from the height of Sholomyntsi village with a view of Zvenyhorod, all just 12 km from the city. 29 incredible horses, but one of them will surely conquer your heart. Do you want to try an easy gallop if you're a beginner? Or compete in speed if you have some experience?
Price: 1350 UAH/1 person - including walking instructor fee
Duration: 1 hour
Address: Lviv Oblast, Zubra village, Ivan Honti Street, 1
Sessions are by appointment only, and night appointments after 10 p.m. are possible, but the cost doubles.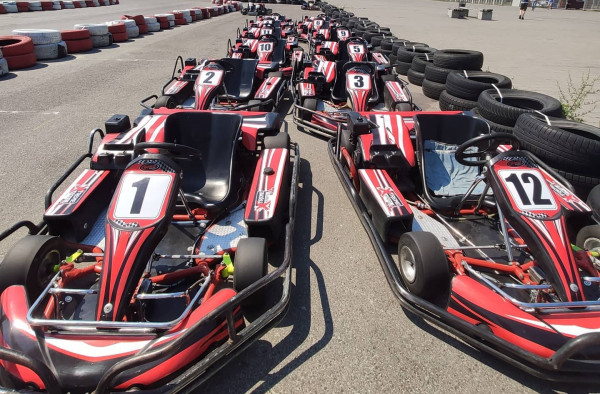 KARTING AT THE ARENA LVIV
Speed is a variety of pleasure given to humans by the technological revolution. Indoor karting is available for rent now during the winter season! Come and test your skills at the "Xtreme Karts" karting club, pushing beyond your limits of speed. Do you feel like you don't have enough bright emotions and adrenaline in your life? Then come here!
Price: 400 UAH/1 person, + 100 UAH for a balaclava if you don't have your own.
Duration: 10 min
Address: Arena Lviv, 199 Stryiska Street, Lviv
*winter season under cover, from 12:00 to 20:00