The Retro Garage exhibition of rare vehicles is located in the hangar of an old tram depot at 57 A Vitovskoho Street. In the late 19th century, the first Lviv power plant and the first electric tram depot were built here, at the intersection of modern Vitovskoho, Kopernyka, and Sakharova streets.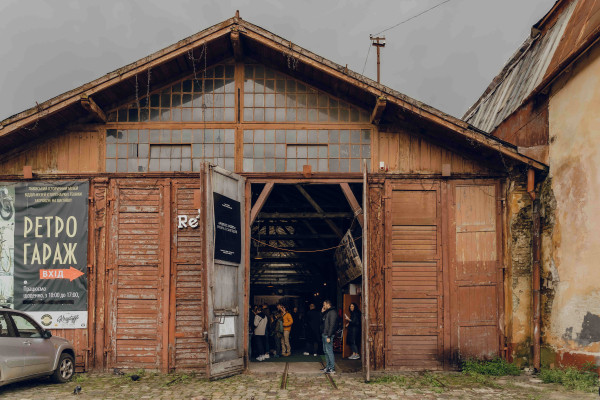 The building that houses the Retro Garage is the oldest hangar in the tram depot complex. By the way, it is the oldest tram depot in Ukraine. The building is considered a unique monument of technical architecture and belongs to the Museum of the History of Science and Technology (a branch of the Lviv Historical Museum). The hangar was built in 1894 and designed by Lviv architect Alfred Kamenobrodsky.
The Retro Garage opened its doors to visitors in October 2018. To visit the exhibition, enter the gate of the depot hangar with the sign "Retro Garage". The museum is open every day.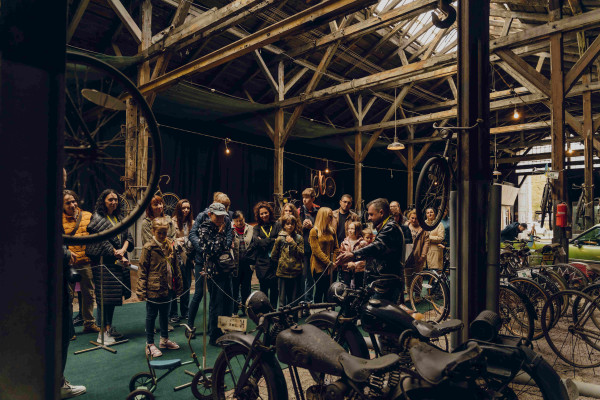 There are four expositions on the territory. One belongs to the Lviv Historical Museum and features samples of domestic products made by the Lviv Motorcycle Plant in the 50s and 70s. The other three exhibitions are private collections of Lviv residents Andrii Hladun and Taras Maiba.
Andrii's collection includes original bicycles, motorcycles, mopeds and scooters. Taras Maiba's exhibition features collectable pieces of the American automotive industry from the 70s and 80s of the 20th century, his unique collection of license plates collected from 28 states.
The exhibition will be interesting for both children and adults. Retro cars, American cars, motorcycles, rare bicycles, a wooden carriage, small car models - there is something to see here. The Garage contains exhibits from several countries: Ukraine, Germany, Austria, Poland, Bulgaria, the United States, Italy, and the Czech Republic. The Retro Garage exhibition is constantly updated.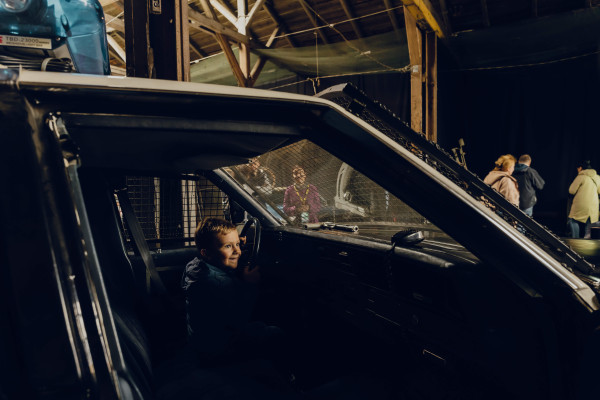 Exposition
There is a 1986 Chevrolet Caprice Classic police car. The car has professional equipment, including a flashing beacon, four sirens, and a microphone. If you dreamed of becoming a police officer as a child, come to the Retro Garage Museum to feel like an American cop fighting crime. The car is available for inspection, get inside and take a photo as a souvenir.
The collection of license plates, which includes 345 units and even made it into the Ukrainian Book of Records in the category "Exhibitions, Collections". It will be an exciting background for your selfie.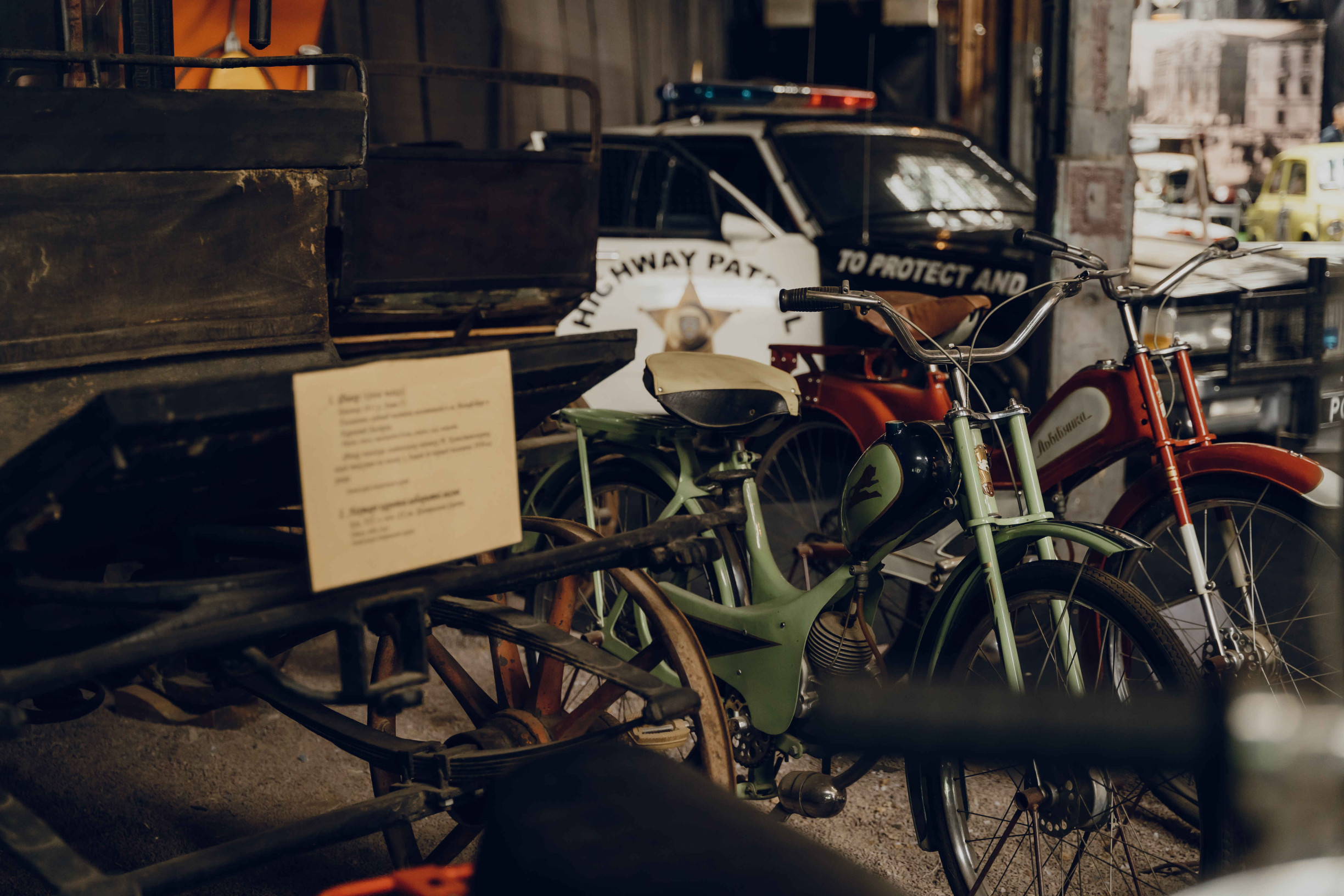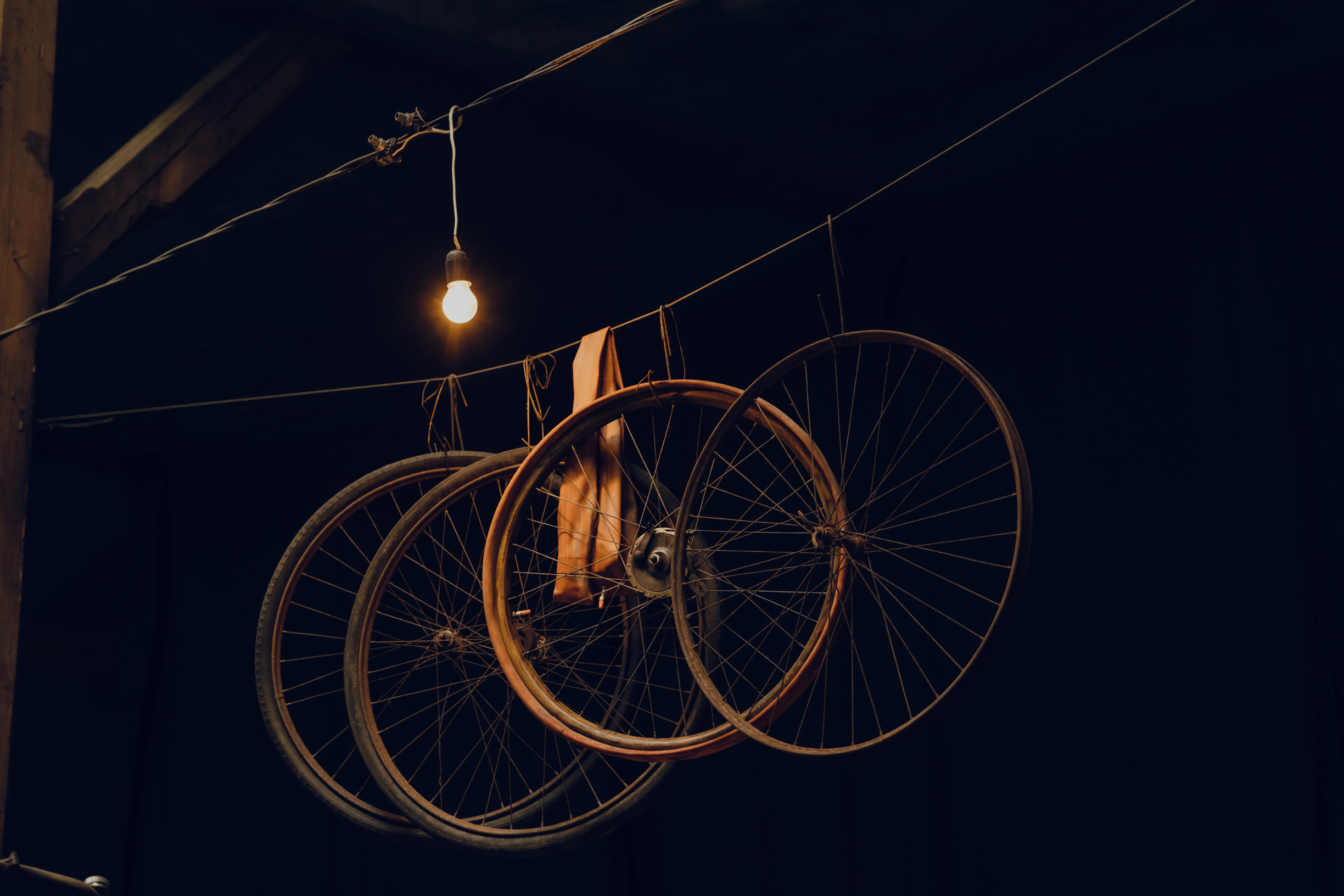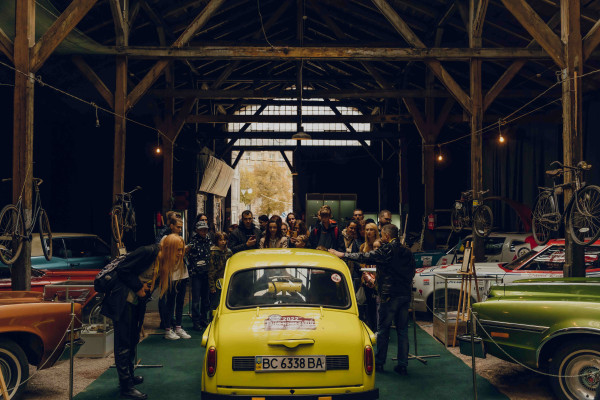 The "grasshopper bicycle", which is more than 120 years old, was made in the 19th century in Italy. It is the most popular among the youngest visitors, as the bike seat is made as a grasshopper.
Another place for original photos is a two-wheeled bicycle with five seats. It was specially designed for the exhibition.
A German military motorcycle made by NSU (Osl 251), dating back to 1937. It was in service with the German army until the end of World War II.
Citroen AC4 Berline Lux was the first city taxi in pre-war Lviv.