Museum of Pinsel sculpture in Lviv.
"Lviv Michelangelo" of the Baroque era or "master Pinsel"?
Genius and mystery! We know little about Pinzel, but it does not prevent us from admiring him. Master worked in different places, including Lviv. His works were exhibited in Paris, but they are still unknown to Ukrainians. Johann Georg Pinsel is a sculptor whose creations can "move". That is why he is appreciated.
It is a great happiness that the works of this master now have their own home, and they are also available for different categories of visitors.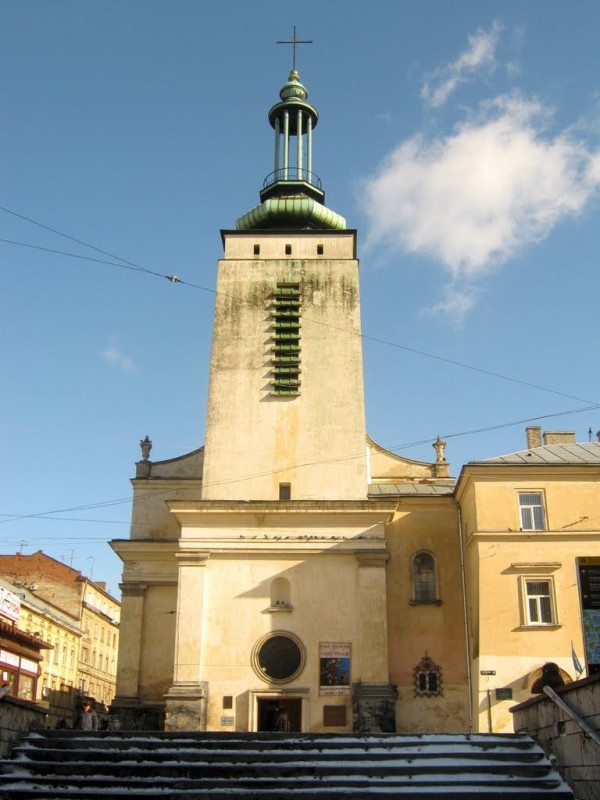 Sacred sculpture, nuns and tobacco
The sacred baroque sculpture of Johann Georg Pinsel was opened in 1996 on the premises of the former church of clarinets. This shrine was built in the early XVII century. It acquired its modern appearance in the XVIII century after reconstruction. Since that time, marvellous interior paintings have been preserved.
In Austrian times, the Clarist monastery was closed, and the premises were used for tobacco storage and customs purposes. The temple was also a warehouse for tobacco. In the early twentieth century, the restoration of the shrine continued, which was interrupted by the outbreak of World War II. In 1945, the former church was transferred to the Lviv Art Gallery. It housed baroque sculptures from the gallery's funds, later an exhibition hall was opened, and in 1996 the Johann Georg Pinsel Sculpture Museum was opened.
"Master Pinzel"
It is difficult to say something definite about the ethnic origin, place and time of birth of Johann Georg Pinsel. Finally, about the reasons for his appearance on our lands. Even about his name. There is a modest "Master Pinsel" and many guesses.
It is the case when a person's deeds speak for him. Pinsel created unique and original sculptures for customers in Lviv, Buchach, Horodenka and others. Only now his heritage is being rethought. For example, the exhibition of the works of this master was triumphantly held in the Louvre.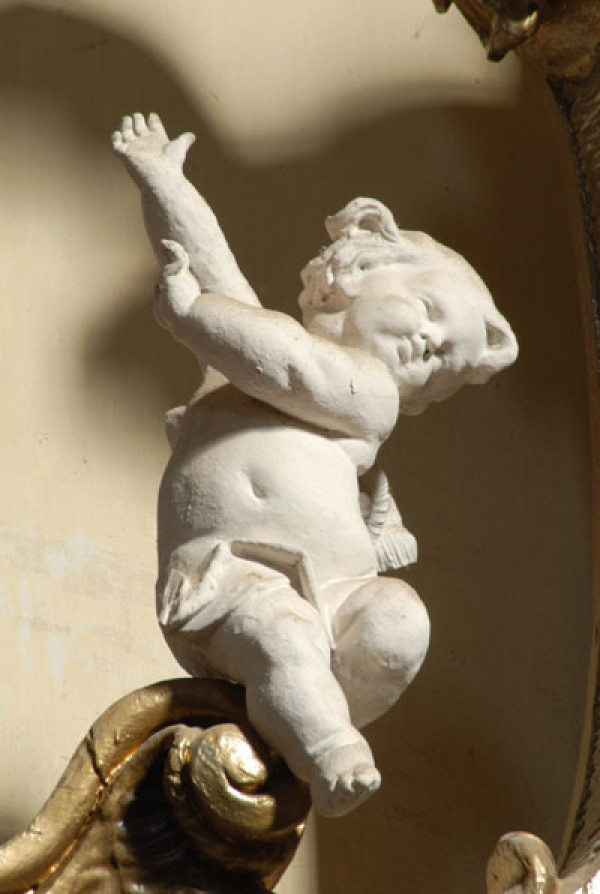 The world of Pinsel
The sculptures "Abraham's Sacrifice", "Samson Tearing the Lion's Mouth", "St. Anna", "Jacob", "St. Felix with the Child", and others tell about the world of Johann Georg Pinzel. Lviv Art Gallery has a valuable collection of works by master Pinsel. These are unique works that seem to be in motion. The dynamics in Pinsel's works captivate the most. Works executed in the middle of the XVIII century nowadays were exhibited in Prague, Warsaw, Poznan, Wroclaw, Kyiv and others.