The museum is the first and currently the only glass museum in Ukraine. Glass Museum was founded in 1992 by Professor Andrii Bokotei. The building, where Glass Museum is situated, was built in 1593. The total exhibition area is 120 m².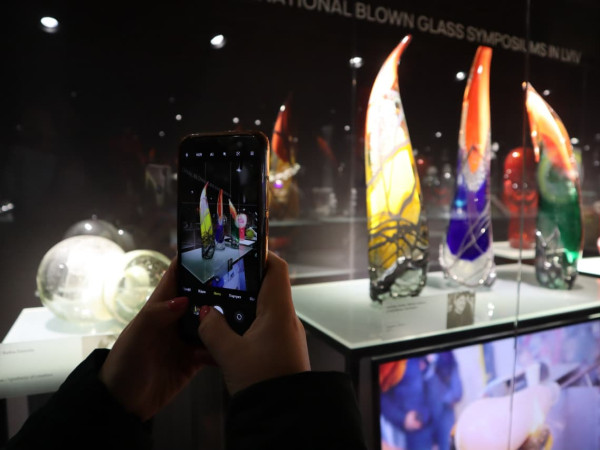 Exposition
The permanent exhibition consists of two parts:
Dedicated to historical glass. There you can find artifacts from the I-II centuries. Most of the exhibits are from the collection of the Lviv History Museum. This is the glass, which was made or used on the territory of modern Ukraine.
Dedicated to modern glass. It consists of more than 350 art pieces gathered during International Blown Glass Symposiums, which were held in Lviv every three years. Visitors can see the unique art works made by glass artists from Australia, Austria, Belgium, Bulgaria, Belarus, Czech Republic, Estonia, France, Japan, Lithuania, Latvia, Poland, Spain, Slovakia, USA, Russia, Finland, Turkey, Portugal, Ukraine and other countries. All works of artists donated to the museum since 1989 can be viewed on an interactive screen.
In the White Hall, there are temporary exhibitions of contemporary artists.
The latest hall is an interactive technology room, where you can learn the glass recipe and verify the authenticity of uranium glass with ultraviolet light.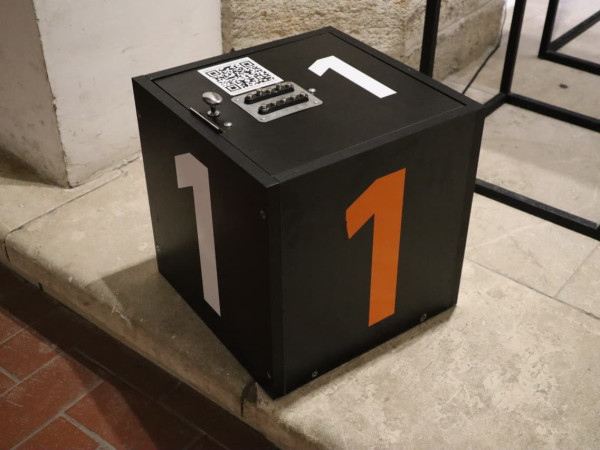 Quest
Walking through the exhibition, you will find 9 boxes, which hide various glass objects from our everyday environment. Giving the correct answer to the questions, you can open them (available only in UKR).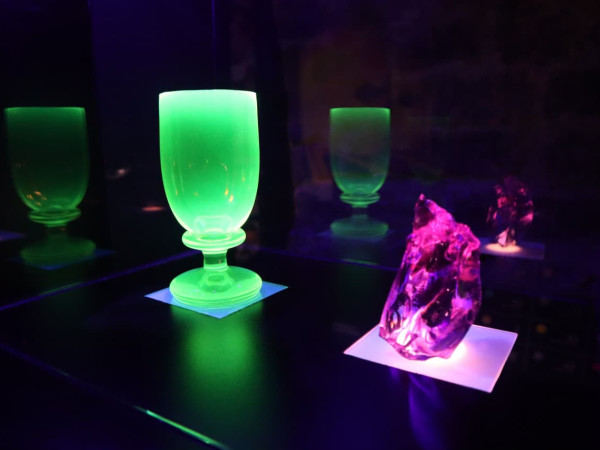 Audio guide
Audio excursion is available in UKR, POL, ENG, CHI.
In order to start, you need to scan the QR-code on the left side of the entrance to the exposition or follow the link.
Audio guide in included in the price of the entrance ticket.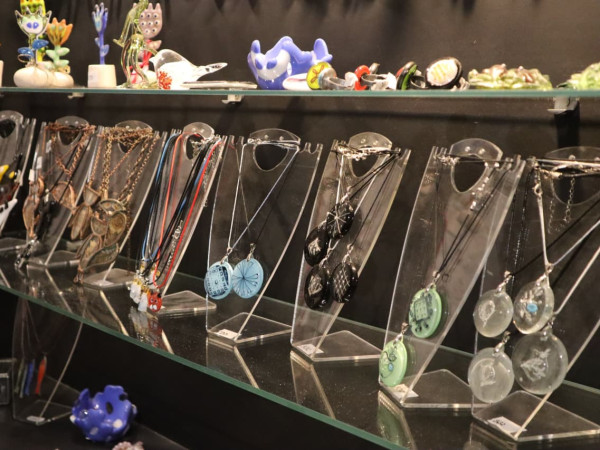 Souvenirs
There is one more room, where you can not only see the exhibits, but also buy them.
At the main entrance, you can buy a small souvenir made of glass, too. The authors of the majority of them are contemporary Lviv artists, in particular graduates of the Lviv Academy of Arts.