You've probably heard of the Pharmacy Museum "Under the Black Eagle" in Lviv, but what about the Secret Pharmacy? Here you will not only learn about the history of pharmaceutical manufacturing but also be invited to a secret laboratory and shared secret recipes.
Free admission for one or two children under 13 years old with a Lviv City Card holder.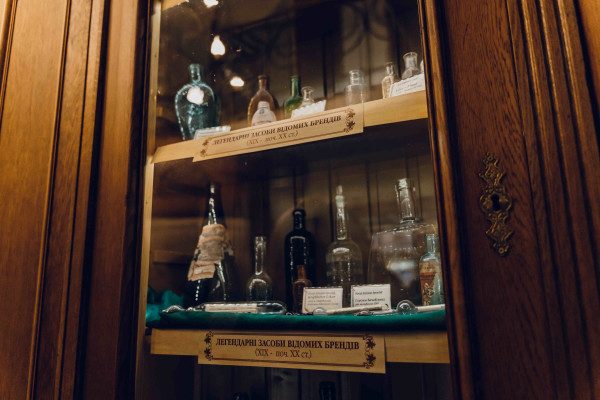 An unexpected find
The name "Secret Pharmacy" is not an empty marketing ploy, but has a historical basis. In 2012, during the restoration of the building of the pharmacy "Under the Hungarian Crown", one of the oldest pharmacies in Lviv, a basement with the remains of an ancient pharmaceutical laboratory was found. This event was the impetus for the creation of the new museum.
A little bit of history
The pharmacy has been located on this site since 1772. The old name "Under the Hungarian Crown" is associated with the relics of the Hungarian King Stephen, which were kept for some time in the Bernardine Monastery beside the pharmacy. The first pharmacy to open in the old building was opened by Alexander Longchamp de Berier, a member of a prominent Lviv family with French roots. At the beginning of the twentieth century, a new building in the neo-baroque style was erected, where the pharmacy has been operating to this day.
The secret pharmacy today
Today, the pharmacy still operates on the ground floor, while the museum part is located in the basement. The current owners have made effort to preserve the authentic interior of the early twentieth-century pharmacy, and there is also an exhibition of rare pharmacy utensils in the sales area. But the most interesting things are certainly waiting for you in the secret laboratory in the dungeon. Here you can listen to Lviv legends about the first pharmacists in the city, see scientific experiments and attend the lessons of a secret pharmacist. In addition, you can buy original souvenirs in the form of "pills for happiness" or "cures for laziness".