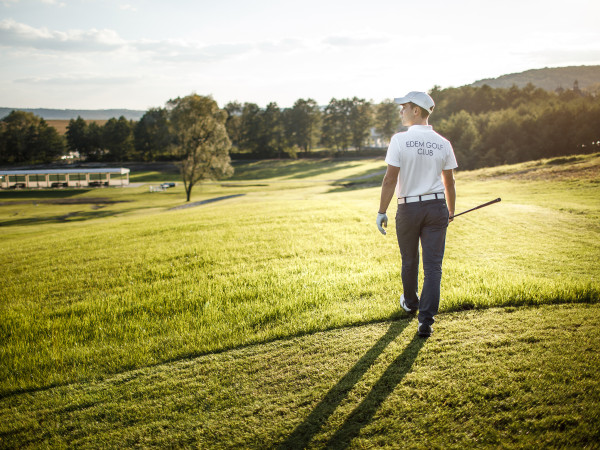 HAVE YOU EVER PLAYED GOLF?
Believe us, this is not only an exquisite outdoor sport but also a wonderful holiday for the whole family. Golf has been valued for more than a century by the world's elites for the ability to clear their minds and improve concentration. It is like a Zen state for consciousness.
Edem Golf Club - the first golf club in Western Ukraine invites you to the big game world. Here beginners can practice and improve the striking technique in the driving range. Newcomer or experienced player, with or without an instructor – choose your option and play!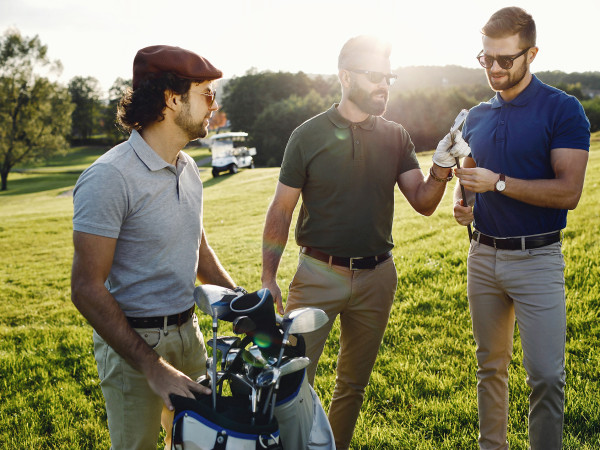 Spend time with friends in group classes at the GOLF SCHOOL. You will learn the history of golf, etiquette, basic rules, learn the basics of the game and play your first golf tournament. Classes will be held in the driving range in groups of 6 people. Classes will take place 2 times a week for 2 hours.
The duration of the course is 4 weeks.
The package includes:
- 16 hours of lessons with a coach
- training balls and equipment
- participation in the final competition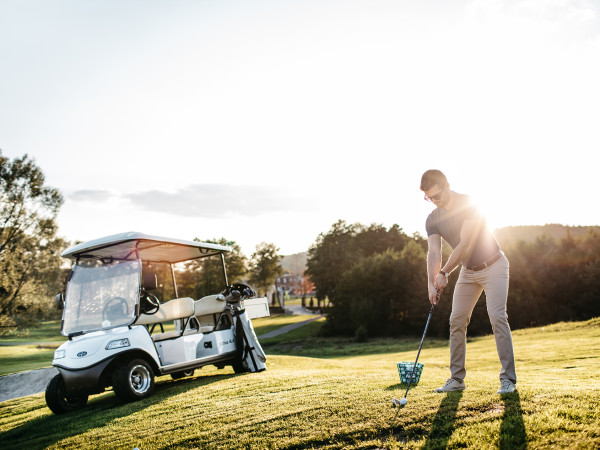 Alternatively, hone your skills in INDIVIDUAL CLASSES. An experienced coach will conduct a master class (demonstration) of stroke types for you. Training will take place on 3 different sites, as well as playing on one hole in the driving range.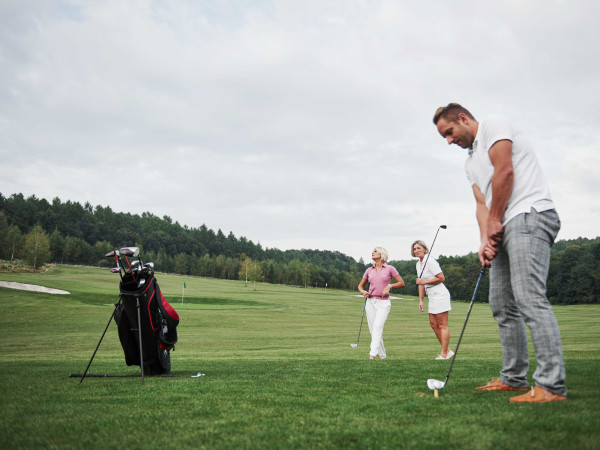 CORPORATE GOLF TOURNAMENTS:
- meeting and sightseeing tour of golf carts
- booking a training site for 3 hours
- mastering new clubs and techniques, stroke practicing
- group master class from a coach on the driving range
- coffee/sandwich break
- practice on training grounds and large field
- mini-tournament
- deciding winners