In order to make the necessary information about our city available and well-structured, the Tourist Information Center team has created a series of thematic booklets, which contain a list of relevant and useful recommendations for guests and residents of Lviv.
The whole city is an open-air museum where every building, paving stone and gate has seen a lot of history and has a story to tell you.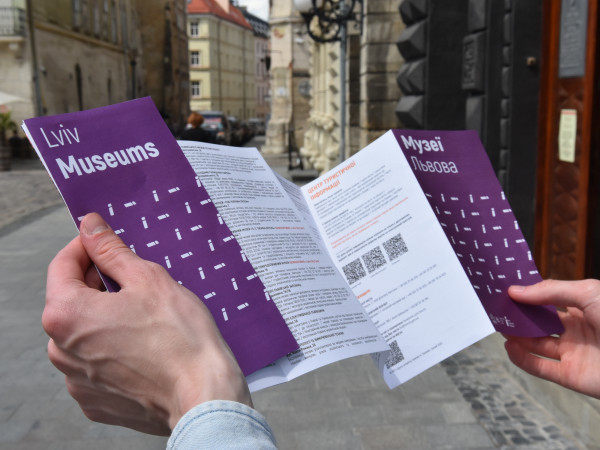 Which museums are often visited by guests and residents of our city? We are convinced that almost all of them remember the Pharmacy Museum and Lviv Historical Museum with the Italian Courtyard on Rynok Square, an amazing collection of weapons at the Arsenal Museum, or Museum of Ethnography on Svobody Avenue and Museum of Religion History, where they enjoyed the organ music.

There are art galleries in the city for art lovers and dozens of museums not many people know about, but all of them are worthy of attention.
They are interesting not only because of the pieces that fill the exhibitions but also because of the ability to reveal the whole world of the ancient history of the city to both adults and young visitors.
In the booklet, you will find a considerable list of museums, because there are far more of them in Lviv than just the Top-10. So we have gathered for you a list of more than half a hundred museums of the city with brief and precise descriptions of exhibitions, current work schedules, ticket and guided tour prices. We think that the review of city museums will be useful not only for tourists but also for Lviv residents. So choose the one you like! :)
Check out useful recommendations under the #TIPSfromTIC hashtag.
Online booklet Lviv Museums you can download here.
Everything you always wanted to know about the city! For other thematic booklets follow the link.
Follow us on Facebook, Instagram and Telegram.