"Sometimes we know Krakow, Lublin and Sharm el-Sheikh better than our hometowns, that are native to us. Therefore, I would really like us to study our history better and explore the cities we come from. They may have a lot of interesting secrets that you want to tell everyone about."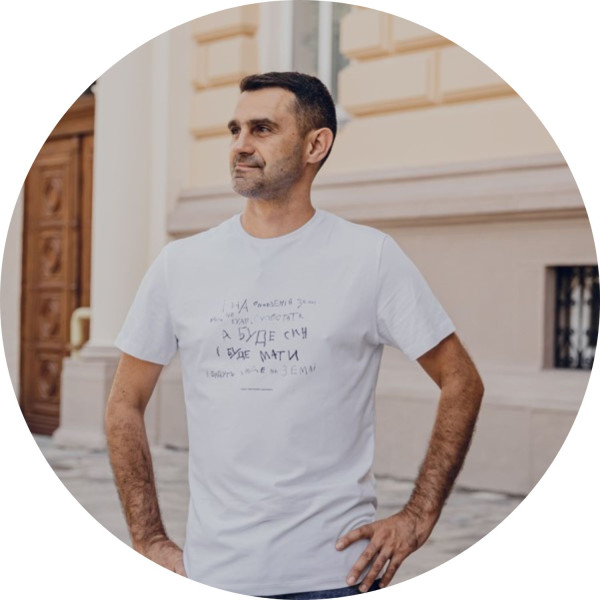 Taras Stadnytskyi is a famous Ukrainian comic actor, humorist, stand-up comedian. Many people know him as Volodka from KVK and the TV series "Tanka and Volodka". "Volodka, don't shame me" – do you remember this famous phrase?
Taras have been living in Lviv for more than 20 years. Here he studied and began his creative activity. In the new "People in the City", we walked with Taras to his favorite locations, talked about humor during the war, and, of course, joked a lot.

How it all happened - watch the video and read the article.
Our rout:
Ivan Franko National University
Ivan Franko Park
Lviv First Ukrainian Theater for Children & Youth
Kryva Lypa Passage
Armenian courtyard
Hnat Khotkevych Palace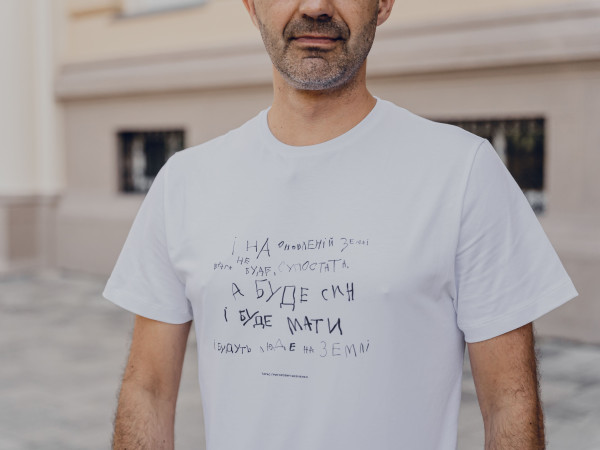 People often think I live in a village because all my photos on social media are taken there.
In fact, I have been living in Lviv for more than 22 years. Although, I was born and grew up in the Lozova hamlet near the village of Bobroidy in Zhovkva district.
I remember when I first came to Lviv with my mother as a child, we were walking along Lychakivska Street and I greeted everyone with "Glory to Jesus Christ!", because that's how we used to greet each other in the village. Passers-by reacted strangely. Later, my mother explained to me that in the city you don't need to say hello to everyone. That's when I realized that the city is different from the village.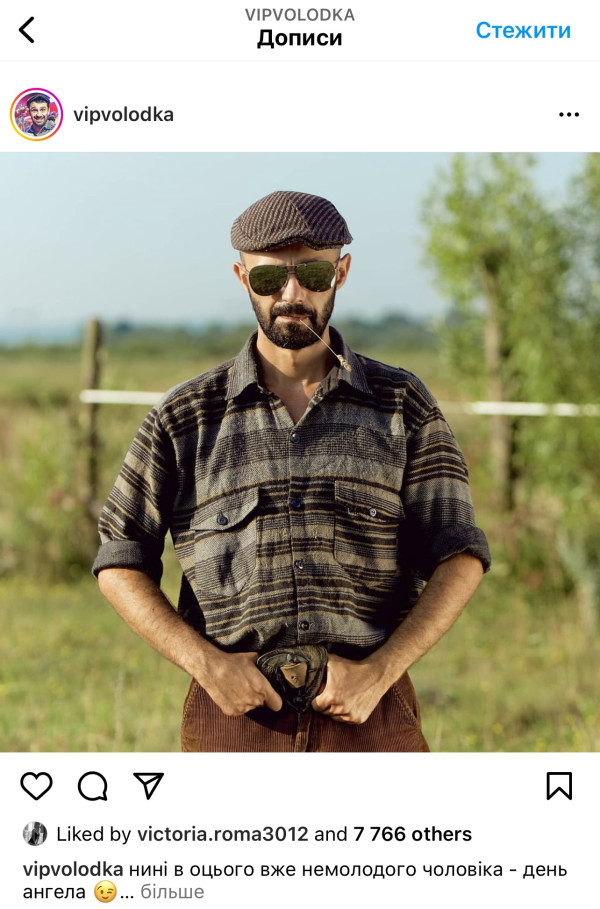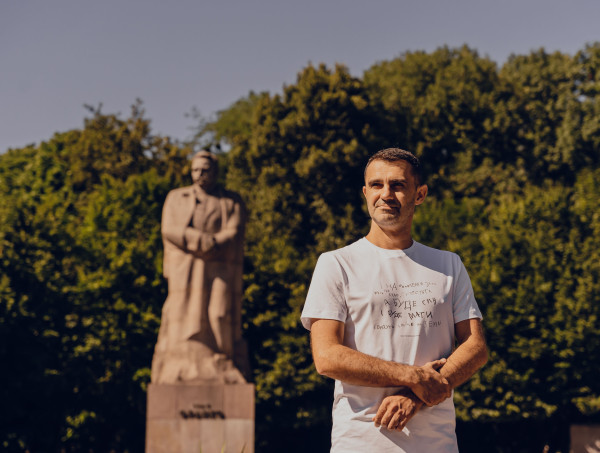 Ivan Franko National University
I have loved mathematics since childhood, and difficult problems attracted me and excited me. In high school, I studied at the Small Academy of Sciences, and our teachers were University professors. After that, I decided to go to the Faculty of Applied Mathematics at Franko University.
Now, walking next to it, I remember my student years and realize how long ago it was and how much time has passed. Especially September 1, 2000, when I had just entered the university. Here, on the square near the Ivan Franko monument, there was a solemn part, and I, a boy from the village, seemed to have entered a completely different world: a festive atmosphere, and many students. There was a feeling that what I most aspired and wanted in life had finally come true.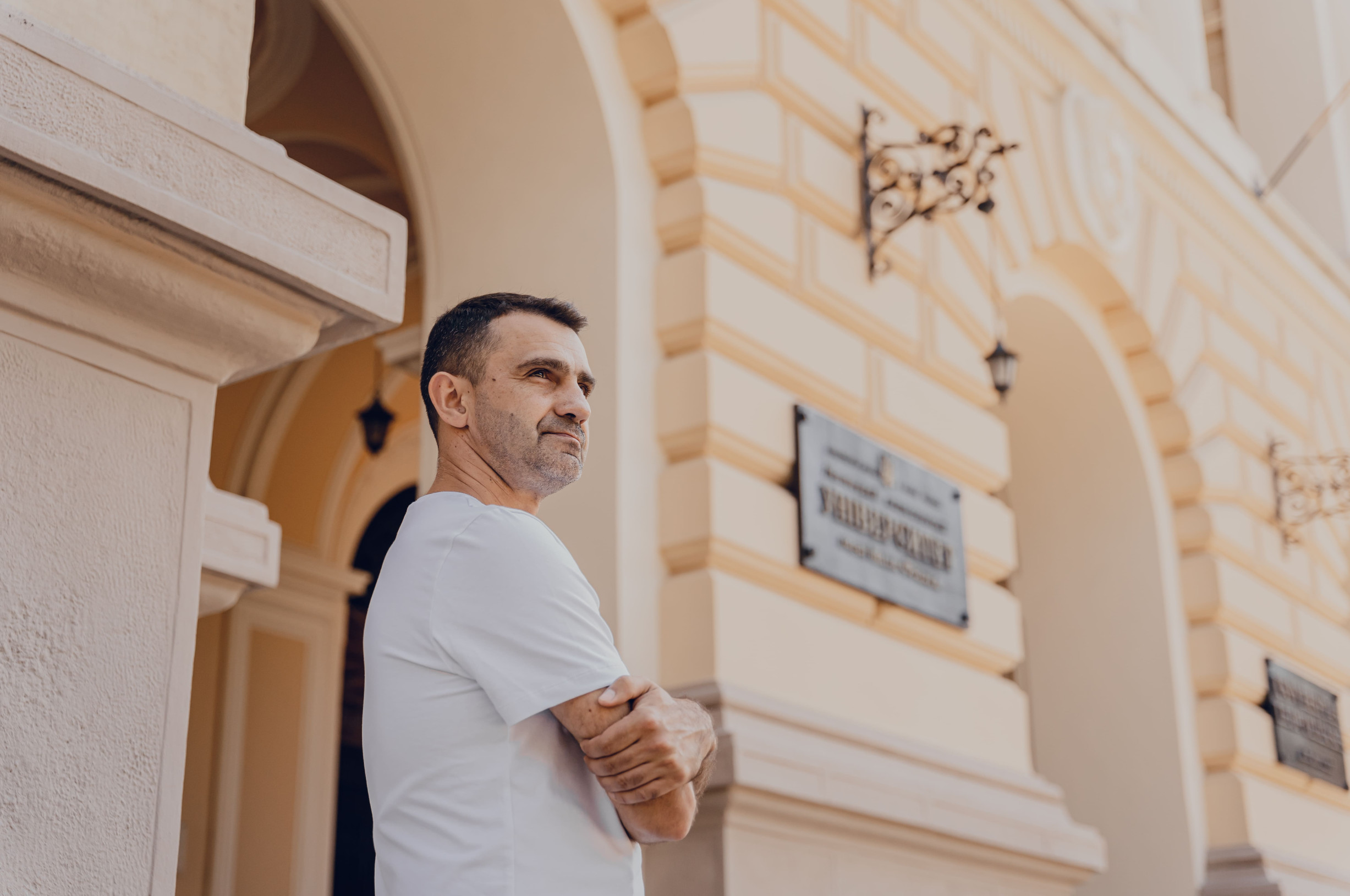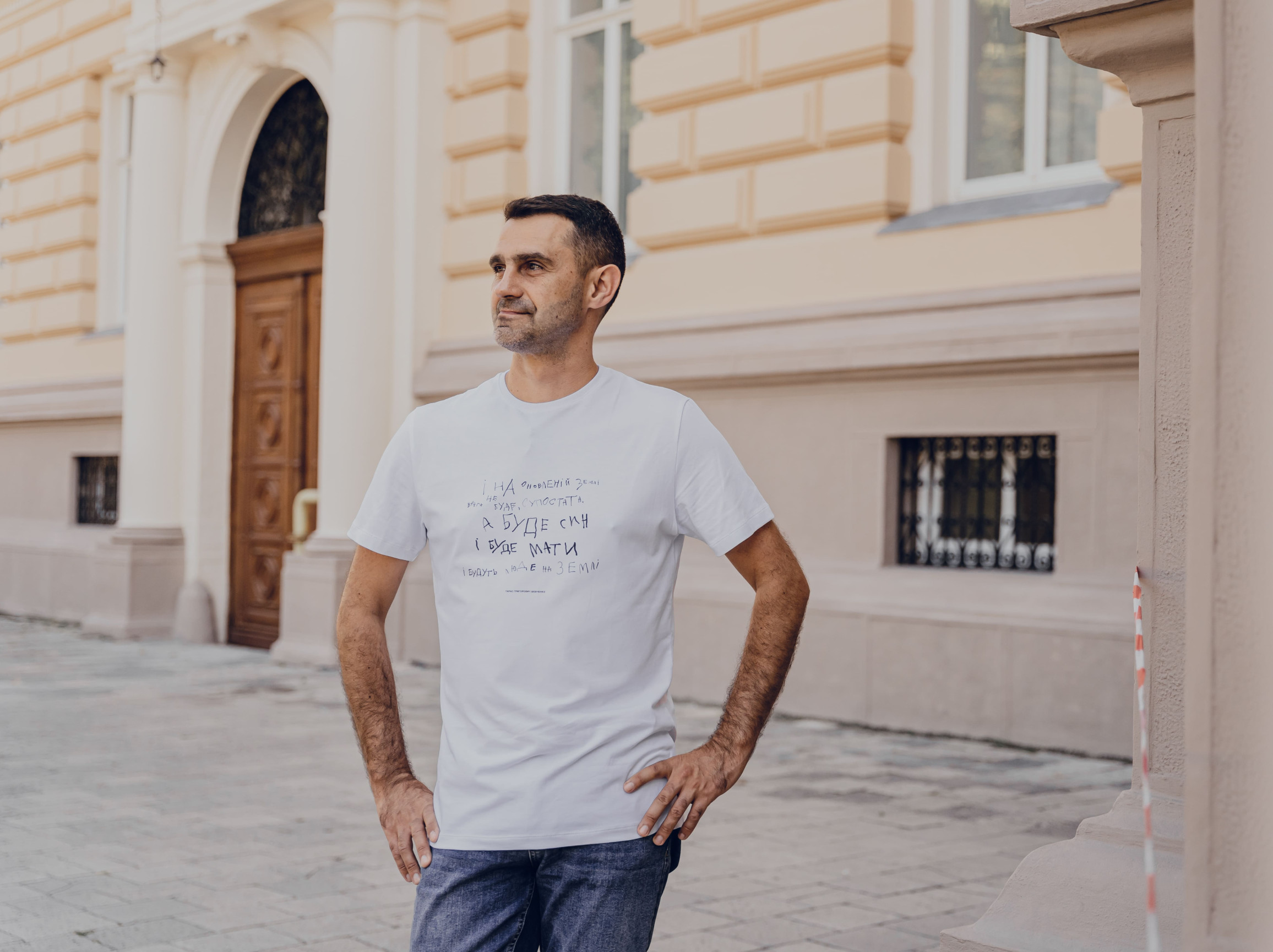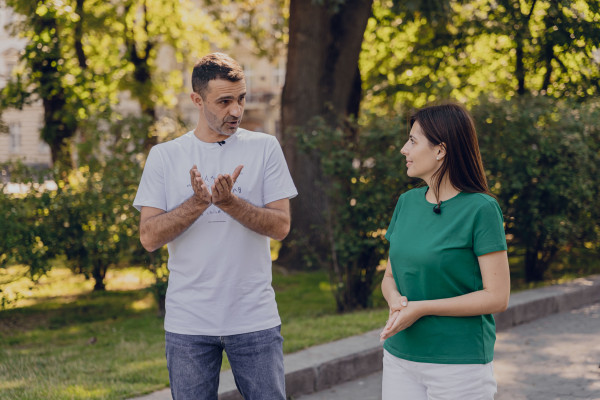 Ivan Franko Park
I spent a lot of time in the park since I was a student. Of course, we skipped classes here and even prepared for games in the KVK. Although, our rehearsals in the park were not always very effective. (laughs)
By the way, we formed our student team when the first University autumn took place. It was then, after the first or second game, that I felt the excitement and adrenaline from when you go on stage and understand that you and the people in the hall like it.
It was probably the moment when I realized that I wanted to perform and that it is what I want to do in life.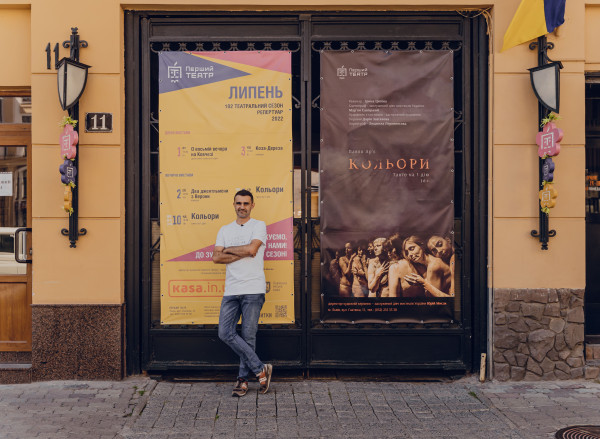 Lviv First Ukrainian Theater for Children & Youth
Once upon a time, the second KVK game in my life was held here, which changed my path very much. The captain of our "Guys from the Internet" team couldn't choose which text to read. We lost. This loss gave an understanding that it is necessary to prepare better and more responsibly for the game. I became the captain of our team, and this is what pushed me to take more responsibility and become who I am now.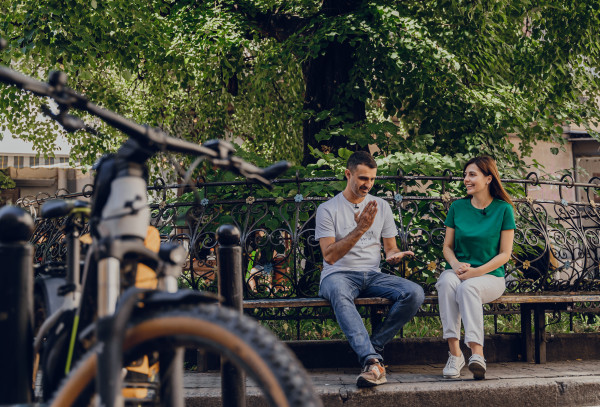 Kryva Lypa Passage
As a student, I took tram #2 every time from Pohulianka to the University to study. My route usually went through the Kryva Lypa Passage. Everything has changed a lot here during all this time. At that time, there was practically nothing in Kryva Lypa, maybe some hot dogs were sold here, but now so many new establishments have opened.
I remember there was a bookmaker somewhere here, where I won 24 hryvnias for the first and only time in my life, which at that time was quite a decent amount of money for a student. (laughs)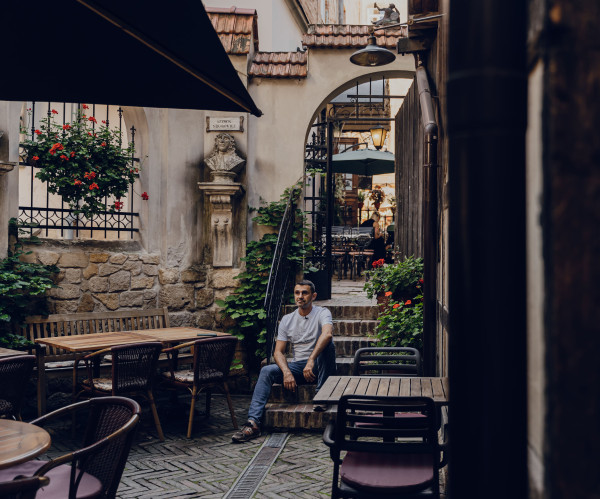 Armenian courtyard
I discovered this location for myself quite recently. When I was a student, I didn't always have money and thought that without money you wouldn't have much fun in Lviv (laughs). Then I began to work actively and was away all the time.
I recently realized that I never had enough time to explore Lviv.
Now I walk around the city more often, I like to use public transport, especially the tram.
Among the top locations for me are the hot dogs on Dudaieva Street, as a memory from my student years. They cook not just a hot dog there, but a whole work of art, although not everyone will like the place.
When one of my friends comes to Lviv and wants emotions, we visit the establishments of the "!FEST" network. Sometimes I ask for recommendations from friends and then we go to study and explore food establishments.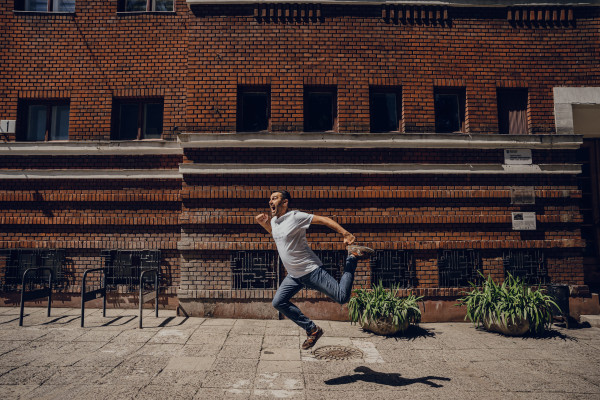 Hnat Khotkevych Palace
How much was played, laughed and drunk here (laughs). After the game, we either celebrated the victory or numbed the pain of the loss. But all this was back in the distant student years.
It's very funny when people come up to me and ask: "What are you doing in Lviv?", and I answer: "I've been living here for 22 years". To this, they answer me: "How did it happen?" And then I often say that I was joking.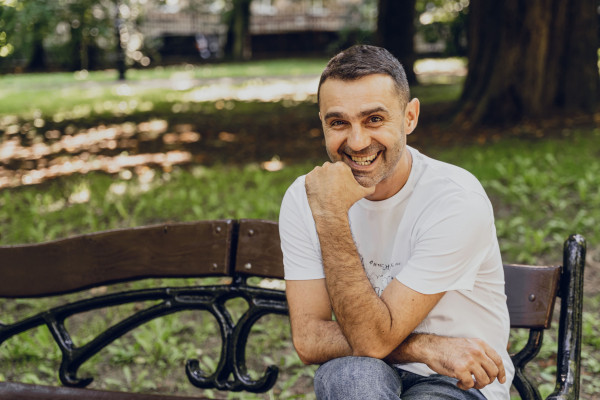 About humor in wartime
In fact, it was very difficult to start performing during a full-scale war. In the first months, Ukrainians simply became world champions in the production of memes. After all, there is a difference when you just repost someone's meme, and when you start writing humor yourself.
My team and I started Lviv City Stand Up performances.
Similarly, the "VIP Ternopil" team began to perform in front of the military and realized that it was necessary for both us and the people to reset.
It is very difficult to write humor, every day our defenders die, there are very tragic events, when many civilians die. All this is unsetting, it's hard to come up with something humorous these days.
On the other hand, we understand that this is our front. We're giving ourselves and our viewers a chance to recharge while at the same time raising funds and helping our guys who are fighting and protecting us.
In Ukraine, there are now many newsbreaks that can be used to write jokes, but it becomes very difficult to come up with something new and original. Now there is a lot of black humor, which, in my opinion, helps us to some extent to survive these events and not go crazy.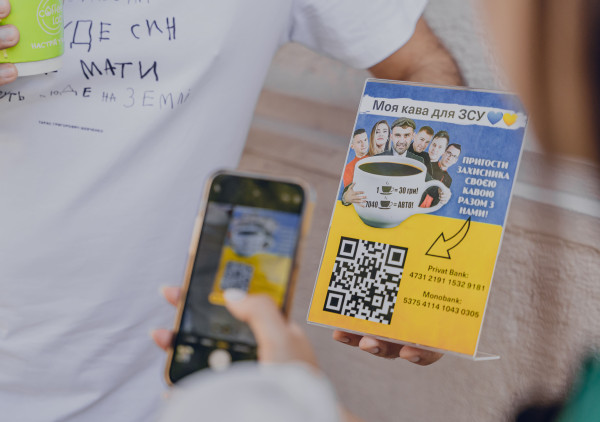 "My coffee for the Armed Forces of Ukraine"
During the war, together with the "VIP Ternopil" team, we organized our own fundraising to help the Armed Forces of Ukraine.
We suggest that those who drink coffee in the morning and are in a relatively safe place, thank our protectors. You can transfer the cost of the coffee to our fund, and with the collected funds we buy cars or drones for the Armed Forces.
We are currently collecting for the 7th car. For the entire period, we collected more than 1.8 million UAH.
"My coffee for the Armed Forces" bank details.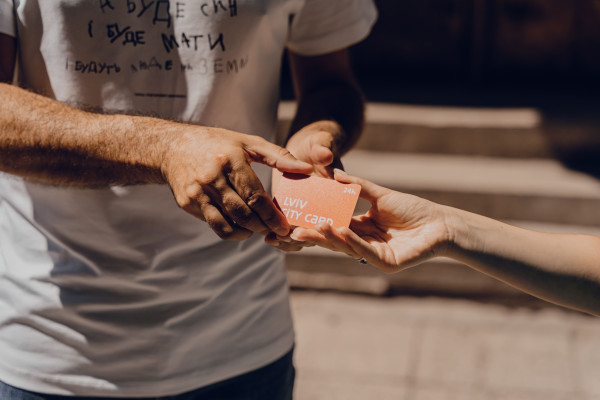 Lviv is very multifaceted, and cool people live here, so definitely come here and enjoy our city with Lviv City Card. Live every moment. Everything will be fine!