Lviv was always multi-national and multi-cultural city and today it is true tourist magnet for travellers from all around the world. So, it is natural that Lviv ranks second after capital of Ukraine Kyiv by number of diplomatic institutions located here, as main task of Embassies and consulates is protecting interests of their citizens in hosting country.
There are three professional (also called career) consulates in Lviv. These are Consulates General of Poland, Czech Republic, and Russia. All other consulates are Honorary.
Honorary consulate is special institution as this is not a professional diplomatic mission, though its employees enjoy some diplomatic privileges and immunities. Honorary consuls are usually well known and highly respected citizens of hosting country and consular role is not their main field of activity. Their appointment as Honorary consul is considered to be great honour as they are acknowledged by governments of both countries.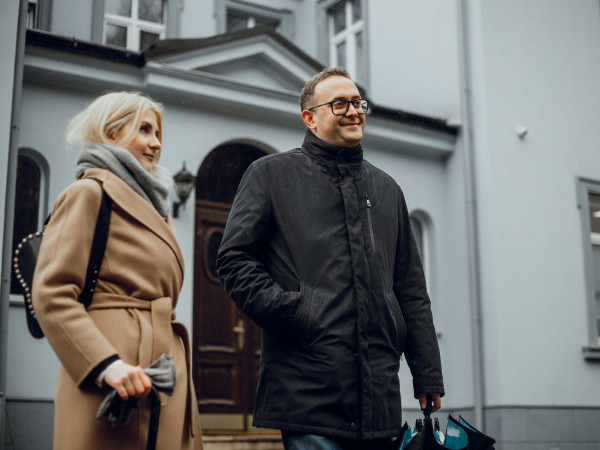 Honorary consulate of Austria was among the first to open its doors in Lviv in the 1990s since Ukraine's independence. Therefore, we will have today's conversation and walk-through Austrian diplomacy together with Honorary consul of Austria, doctor juris, attorney and partner of Arzinger law firm Mr. Markian Malskyy and Honorary vice-consul Ms. Khrystyna Kulyk.
The route of today's walk is built around locations that are someway connected with the history of the Honorary Consulate of Austria and/or the Austrian architectural heritage in Lviv.
Route:
Baczewski's villa (35a Vitovskoho St.)
Honorary consulate of Austria (6 Generala Chuprynky St)
Library of Lviv Polytechnic University (1 Profesorska St.)
Ivan Franko Park
House of Scientist's (6 Lystopadovogo Chynu St.)
Bachewski Restaurant (8 Shevska St.)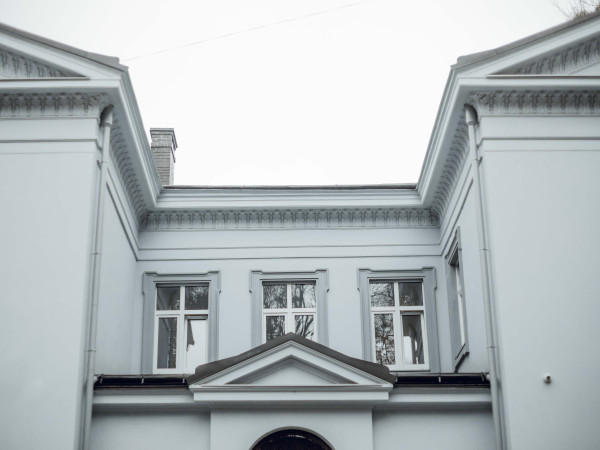 Flashback to Lviv's diplomatic past. Baczewski's villa
History of Austrian diplomatic institution in Lviv roots back to the end of WWI. As many former military officers and soldiers were situated here, there was a need for the authorization of a special representative. Eventually, decision about opening career consulate was made and it started working in 1922. But in 1924 due to lack of funding Austria decided close the consulate and appoint Honorary consul. Stefan von Baczewski, prominent businessman and producer of liquor was chosen for this role.
Building on the photo was his private house, though after his appointment here was also his official office of Honorary consul. Special Counsel appointed by the Ministry of Foreign Affairs that was performing clerical day-to-day work was also housed at the Honorary consulate. The consulate operated in this place from 1924 to 1929. Later it moved to the modern Doroshenko Street, and later to Stefanyk Street.
We have read that this gray color, which the villa acquired after restoration, corresponds to its original appearance. The architect of this villa is not very well known. He also designed houses located in the area of Zelena and Tyutyunnykiv streets.
Stefan Baczewski himself was quite interesting figure. He invented extraordinary and creative for 1920s and 1930s ways of promoting and advertising his liquors and vodka - such as unusual pavilion in form of the bottle for industrial exhibition. Baczewski was also the first to transport his liqueurs by air and they were regularly delivered from Lviv to Vienna, Paris and Prague. Today you can find more information about Baczewski family thanks to opening of popular restaurant named after them. The story of the famous businessman ended tragically in the 1940s, but his descendants moved to Vienna, where they still live and work, retaining traditional recipes and continuing to produce liqueurs.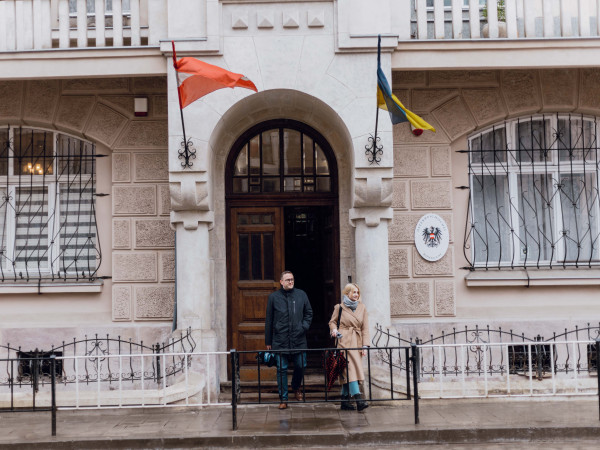 Quite recently the façade of the building that houses Honorary consulate and Arzinger law firm, where Mr. Malskyy is Head of West Ukrainian branch, was restored. It is neoclassical style that was typical for early 20th century architecture. This area of the city is called Kastelivka and is loved by many locals. This district is known as it was designed by famous local architect Ivan Levynsky as garden city. Also, location is conveniently situated close to the city center.
Over time due to the development of relations between states and globalization trends, the work areas of our Honorary Consulate have changed, but our main tasks remain the same - to preserve and promote trade, economic, cultural, scientific, and international tourism relations between Ukraine and Austria, as well as the protection of the interests of Austrian citizens who are in the consular district of our Honorary Consulate. By the way, our consular district includes not only Lviv region, but 5 more regions - Volyn, Rivne, Ternopil, Ivano-Frankivsk and Zakarpattia.
As here many war actions and fights were taking place, there are number of military graves and burials. Even though WWI ended over a century ago, remains of soldiers are found today, so we often attend ceremonies of reburial of soldiers. Austrian organization Österreichisches Schwarzes Kreuz plays important role in taking care of such graves and with its support many military cemeteries were restored.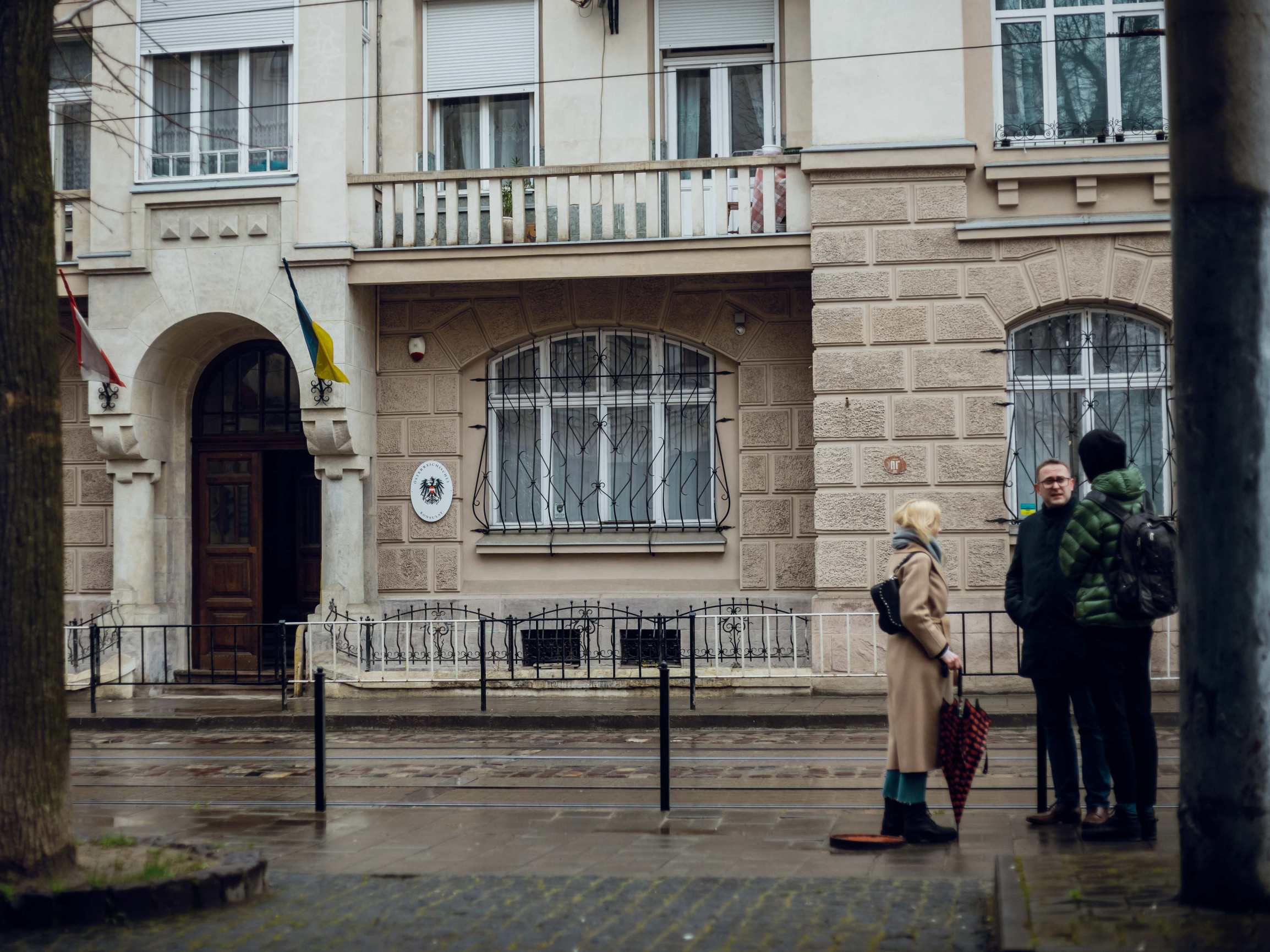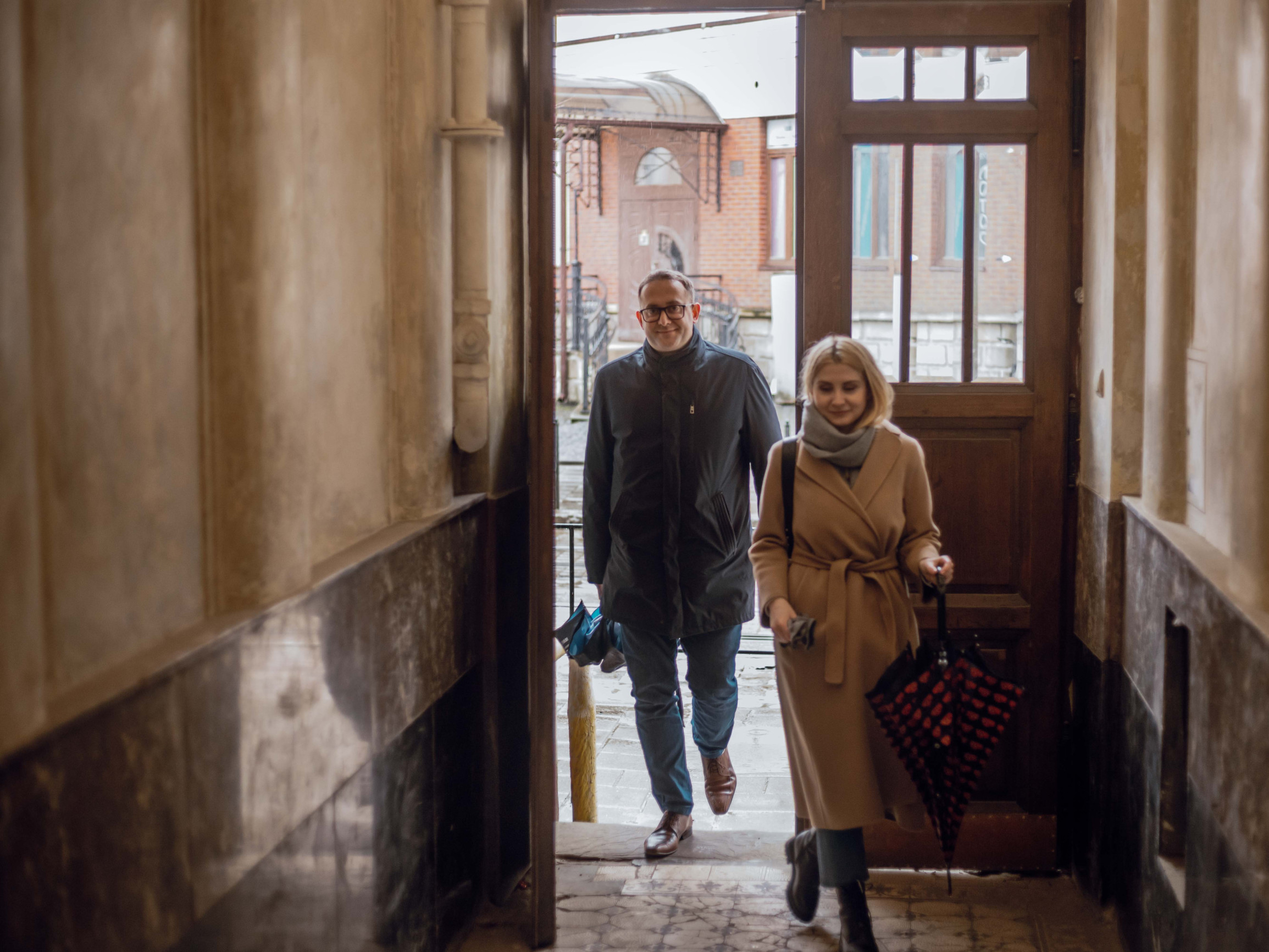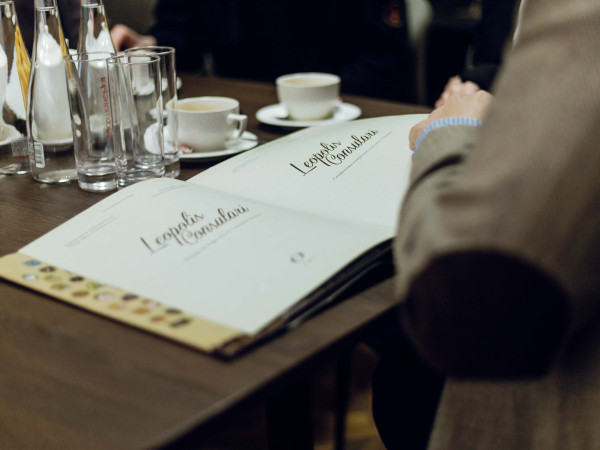 It is worth mentioning other Austrian organizations that are active in Ukraine. In particular, the Austrian cooperation bureau OeAD operates in Lviv, which is responsible for scientific and academic cooperation. Austrian libraries in Drohobych and Lviv are also working in this direction
The Austrian Cultural Forum in Kyiv, which operates in the capital as part of the Embassy, is responsible for the development of cultural ties. In cooperation with the OeAD and our Honorary Consulate, it also implements many projects in Western Ukraine.
For many years dozens of Austrian companies have been operating in Ukraine, and huge part of these companies work in western regions. Many of them need support from diplomatic mission, so we often receive requests and together with the Embassy's Trade office Advantage Austria we assist with solving their problems.
We regularly receive requests about visas, but in this area we do not have any powers, therefore we do not accept visa applications, nor do we consult on visas or traveling/border-crossing procedures. That is one of the aspects that has changed in the activities of our consulate. Before the opening of visa centres and digitalization of services, the Honorary Consulate used to assist citizens with visa procedures.
Among our official powers is authentication of signature of private person on Austrian documents and authentication of the certificate of being alive (for pension). With hit of the pandemic and travel restrictions, number of requests for these services rose significantly. At the beginning of the pandemic we also assisted coordinating Austrian tourists that were at the moment in Ukraine.
As for the daily inquiries to the Honorary Consulate, these are often problematic situations that Austrian citizens who come to Ukraine may find themselves in. For example, loss of passport or other documents, car accidents, hospitalization etc.
We were very pleased with the visit of the Federal President of Austria Alexander van der Bellen and his wife to Lviv in 2018, which also coincided with the 20th anniversary of the opening of the first Honorary Consulate. The president's visit is a very important event, as he is the head of state. And given that the delegation during this visit also included the Minister of Foreign Affairs, representatives of the Austrian Chamber of Commerce, a government delegation in total of over 70 people, this only emphasizes the importance of Lviv on the map of bilateral relations between Ukraine and Austria.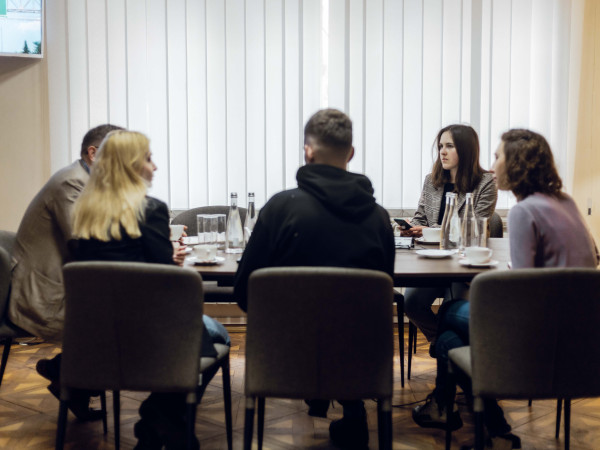 The Honorary Consulate was actively involved in the preparation of this visit. Lviv had the advantage of a common history, so the program of the visit was extremely rich. It was really interesting and important event for the city.
In the same year, we also helped organize a high-level visit for the Liechtenstein Hereditary Couple. As Liechtenstein is a small country between Austria and Switzerland that does not have its own diplomatic missions abroad, its neighbouring countries usually help when needed. Therefore, during the visit of HSH Prince Alois and HRH. Princess Sophia, our Honorary Consulate supported the Swiss Embassy and helped coordinate the visit to the city of Lviv.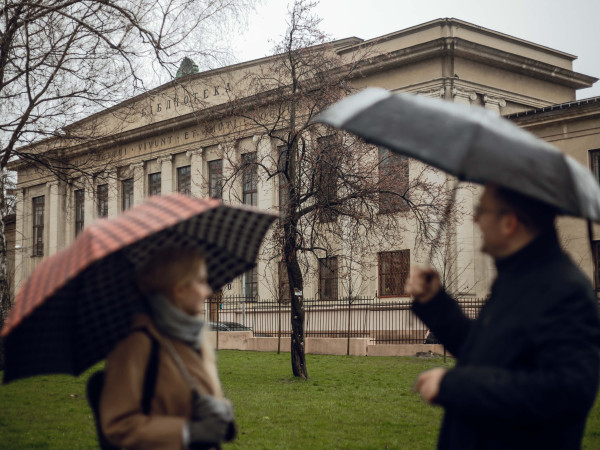 Nearby surroundings of Honorary consulate
About 150 meters away from the building of the modern Honorary Consulate is the Library of the Lviv Polytechnic University, where in March 1998 the first Honorary Consulate of Austria in Lviv was located.
First Honorary consul and Honorary vice-consul of Austria in Lviv were Roman Beriak and Riman Krypiakevych respectively. Mr. Beriak was president of "Galychfarm" pharmaceutical plant and known philanthropist, with whose support number of charitable projects were implemented. Roman Krypiakevych was physics scientist, who fluently spoke German and translated many works, he also helped to publish works of his father, famous historian Ivan Krypiakevych.
Rooms in the library were planned to be temporary location, as Mr. Beriak rented out from the city premises on Josyp Slipyi Street and while these premises were being renovated, Honorary consulate accepted visitors in the library.
Unfortunately, after Mr. Krypyakevych's death in 1999 and Mr. Beryak's death in 2000, the Honorary Consulate was temporarily closed without moving to a new building. However, even in such short period of activity Honorary consulate made first steps in developing bilateral relations between Ukraine and Austria in many areas, cooperation with number of Austrian and German education institutions was established.
Mr. Yaroslav Nakonechnyy was appointed as next Honorary consul of Austria in Lviv and acted in this post for over 15 years. He completed his duties as Honorary consul in 2016.
This place in front of the Polytechnic is one of the few in Lviv where a bomb fell, and this green building on the other side is the place where I lived.
After the visit of Austrian President, at the suggestion of our consulate, the Lviv City Council decided to rename Karbysheva Street to Viennese Street (Videnska). Among the "candidates" for the renaming was also Rileyeva Street, which would be interesting if it was renamed, because this is where I lived from birth and later with my wife, pediatrician Andriana and our children almost till 30 years old (says Markian Malskyy). In general, the renaming of the street was a pleasant aspect to improve bilateral relations.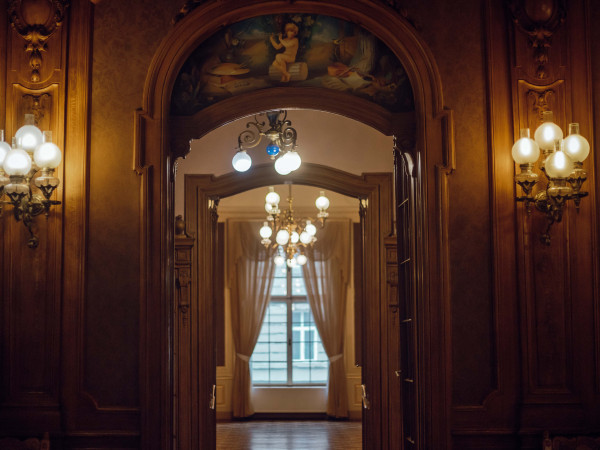 House of Scientists
There is a legend that a treasure was once found here. It was found by workers that were repairing something. Treasure was in chest that was hidden in cellar wall. Workers tried to hide the discovery from their manager, but he found their behaviour suspicious as they eagerly wanted to work overnight to finish all works. So the manager forced his employees to admit what was going on. However, there was no treasure in the chest – only remains of a horse. The owner of the building loved his horse very much and wished to immortalize him under the building.
There is a rather unusual picture in the lobby, but few people know who is depicted on it. In fact, it is Emperor Franz Joseph at a young age. Quite an interesting and atypical image of him.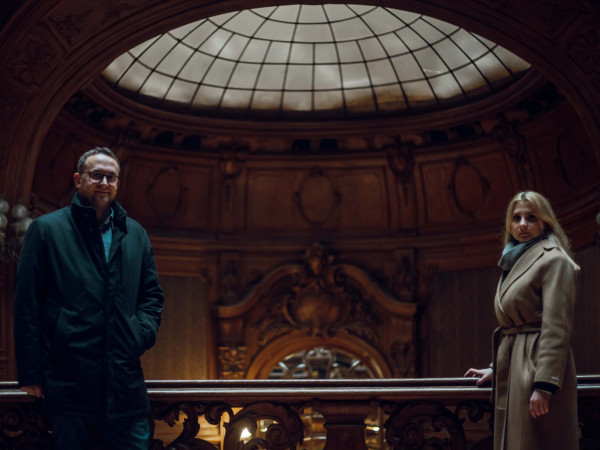 For our consulate House of Scientists is a special place, not only because it was built by Austrian architects who were also authors of many iconic buildings in Austria, such as the Graz Opera House. Here in 2006 was celebrated wedding of Honorary consul to his wife Andriana, who is one of the most active doctors of Lviv region, associate professor, lecturer, chairman of the board of trustees of Ohmatdyt Hospital, founder of Andriana Malska Pediatrics, active member of number of charitable organizations and events. Couple met and formed back in their schooldays as they were classmates.
And here was also held reception on the occasion of re-opening of the Honorary consulate in February of 2017. We had over 200 guests at the reception and among our guests was delegation from the Embassy of Austria in Kyiv headed by the H.E. Ambassador Hermine Poppeller, accompanied by the Trade representative Hermann Ortner, Head of Austrian Kultural Forum Andreas Karabaczek and military attaché Col. Simburger. Also were joined by Oksana Lyniv, just appointed first female chief conductor of the Graz Opera and Philharmonic Orchestra.
We returned to the House of Scientists in summer of 2018 during the visit of Hereditary Couple of Liechtenstein to Lviv. Here they solemnly gifted some books to the Cabinet of New German-language Contemporary Literature (Austrian Library in Lviv).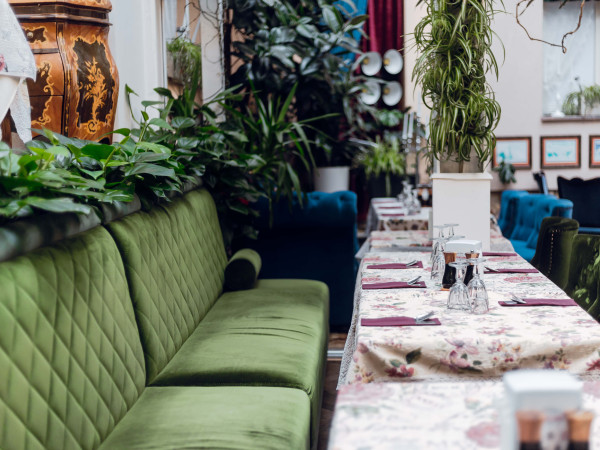 Baczewski Restaurant
We are finishing our walk in the restaurant, where you can find our certificate on the wall by the entrance. This was our token of gratitude to the restaurant for helping us organize dinner for the President of Austria and Austrian delegation. We chose the Baczewski restaurant for dinner for several reasons - the restaurant is located near the hotel, where the delegation stayed, there is enough space for quite big number of guests. But most importantly - we wanted to treat our guests with cuisine typical of Galicia and give them the opportunity to get acquainted with our culture through gastronomy. There is no point in serving foreign guests who come to Lviv some French delicacies or Viennese schnitzels (joking).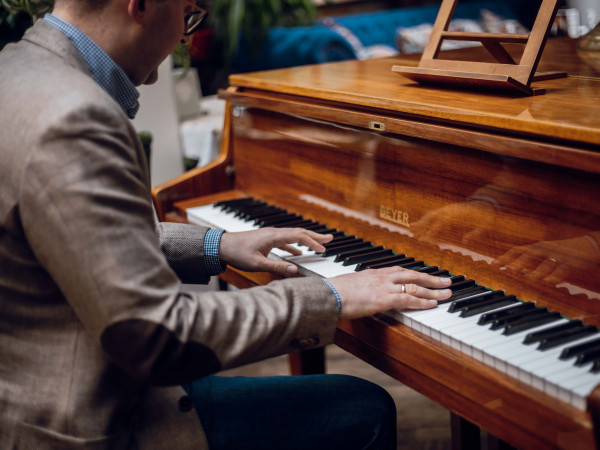 Top places in Lviv from Honorary consulate of Austria:
House of Scientists
Opera house
Main building of the Ivan Franko University
Building of Prosecutor's office on Shevchenko Ave. It used to be the building of the Chamber of Commerce and Industry. Today you can find beautiful and well-preserved images of allegories of trade and crafts on the façade of the building
Interview: Oleksiy Fedak, Oksana Koval and Liudmyla Tsyhanenko (LTDC team)
Photos: Halyna Kuchmanych