In Lviv, Sashko lives, hangs out, and develops, or, as he says, tries to sew backpacks. He tries himself in entrepreneurship and design, although he does not call himself a designer, but rather an entrepreneur. He likes to create something new!
[sewing machine sounds and The Lumineers song]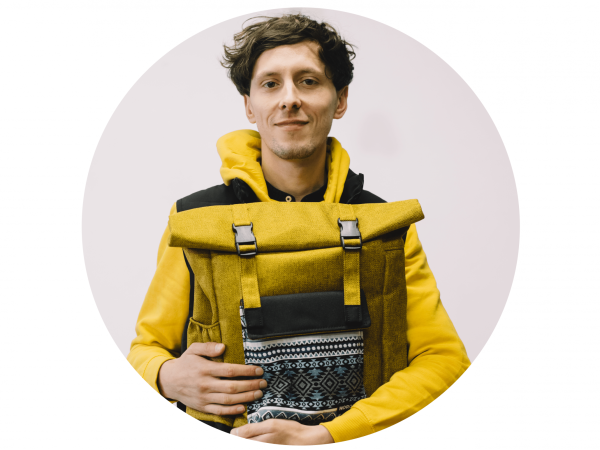 Sashko once dreamed of what he has today. Now he compares his experience to the feeling when at the top of a mountain you have thoughts: "What's next?" He conquered more than one peak in his life. In the future, he would like to remain a small craft producer as he is now. However, he wants to rebuild dreams and think more globally! It is valuable for him not to lose the meaning of what was imported at the beginning of his career. He started with a dream and an idea!
In the HORONDI workshop, everyone knows each other as in a friendly family.
Like a lot of puzzles come together into a complete picture at the right time, so is the life of Sashko. He calls it the word "luck". Yes, Sashko was lucky to move with the workshop to Pidzamche, to ReZavod. From where we will start our joint journey with him.
Station І
The workshop
I started looking for a new place, and I was lucky. In my life, everything is made up of such lucky puzzles. I had the opportunity to meet Dmytro from MiniZavod, with whom I later became friends. It was his place, which he kept in reserve for himself.
So, I'm here! There are a cool community and many entrepreneurs here: big and small - all sorts! I dreamed of being in this "system" of entrepreneurs.
I still have a lot of ideas about how the workshop will look like: there will be a shop, a showroom, and a coffee shop - maybe, and over there - the whole process. Anyone can come to the workshop. We are open! We are happy to convince our customers to come here and see what the production process looks like, how much enthusiasm and inspiration we put into our work.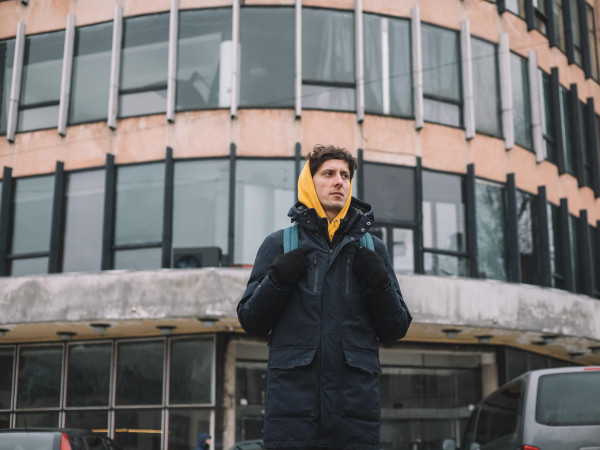 Station ІІ
About the area where Sashko works - Pidzamche
Pidzamche is a bit of an "unusual" area, but I understand why it used to be like this. Many factories were closed and many people lost their jobs. But still, it is worth getting acquainted with it without any prejudices. In general, I like this area.
When you want to know more about the city - choose interesting routes, take a tram ride. For example, one of my favorites is to take tram 9, because it goes all the way to Pidzamche, to the final stop, and the railway station - it's just a great idea! You will travel through the whole city.
You'll pass a lot of cool stops and streets. One of my favorites is the one that stretches from the Security Service building to Konovaltsa street. There is, in general, just very cool architecture.
Tourists usually go to ordinary places that remain well known to the public when they arrive. Mostly, yes! But to go somewhere else and farther, to come here...
I have been here many times while I live in Lviv. I will keep an eye on this area. Furthermore, I noticed that there are many churches here, cool and quite old. For us, me and Pidzamche, it would be another chance, or a "common ground", or an acquaintance within another prospect.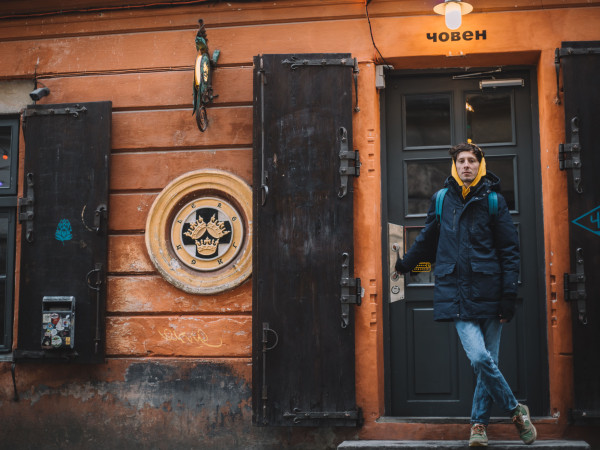 Station IІІ
Choven
I come here for the atmosphere! I do like this bar so much! Another reason is that my friends are also frequent guests here. Somehow we all meet here. And the bartenders, they are quite friendly and open-minded here. Probably also because the pub owner is cool. They always hang out here. I would even say that all in here are like a family.

I think that the atmosphere plays a huge role in choosing a location. Furthermore, I remember the time when the Choven just appeared. And before that, I used to hang out in the pub "Xrystofor". There are a lot of other bars around, but for some reason, in the early days, as soon as my friends and I went to Choven to drink beer, we immediately realized that this was our pub format (it seems that in the first days of opening there was still a discount or free beer). The beer here is tasty! Craft, not some kind of cheap drink, but excellent beer from all over Ukraine - visitors respond well to this.
There is also a very cool feature here: a large bar, a very large bar counter - this is how all parties start in a large hall at the bar.
Usually, I order a standard beer "IPA", pizza, or potato boats with Parmesan and sauce. It is such a trick: boats in "Choven" (choven means boat).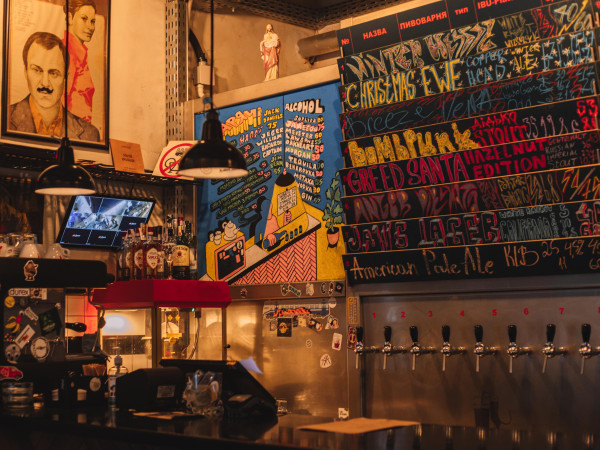 Station ІV
Zolotyi Kolos and a bit of philosophy
Sometimes you don't like the place very much, but there is tasty food. Sometimes, on the contrary, the food may not be the tastiest, but the atmosphere is very cool.
Perhaps "social nutrition" is much more important to us when we go to some places rather than food, you can drink and eat at home.
Once, I would like to make a documentary about it or a poll, why do people go to restaurants: eat, hang out ?!
There was a time when I went to the Choven very often, then I stopped loving it, instead I preferred the Zolotyi Kolos. And now I'm back to the Choven again, I don't know why ...
Not everyone likes Kolos but for some other people only such music, and a format is cool. It is why they always choose it. Here you have to stand on your feet, and some people prefer other comforts.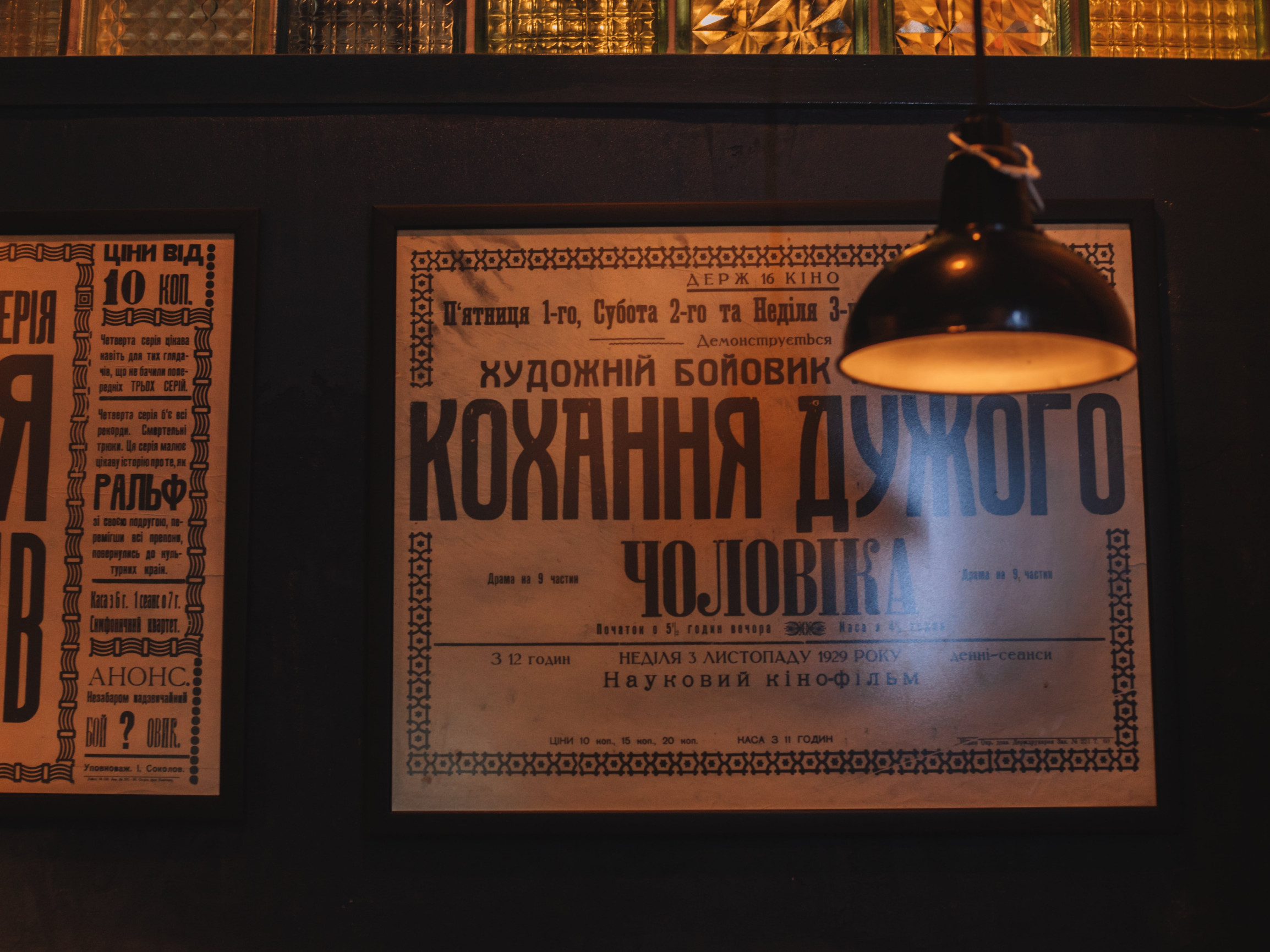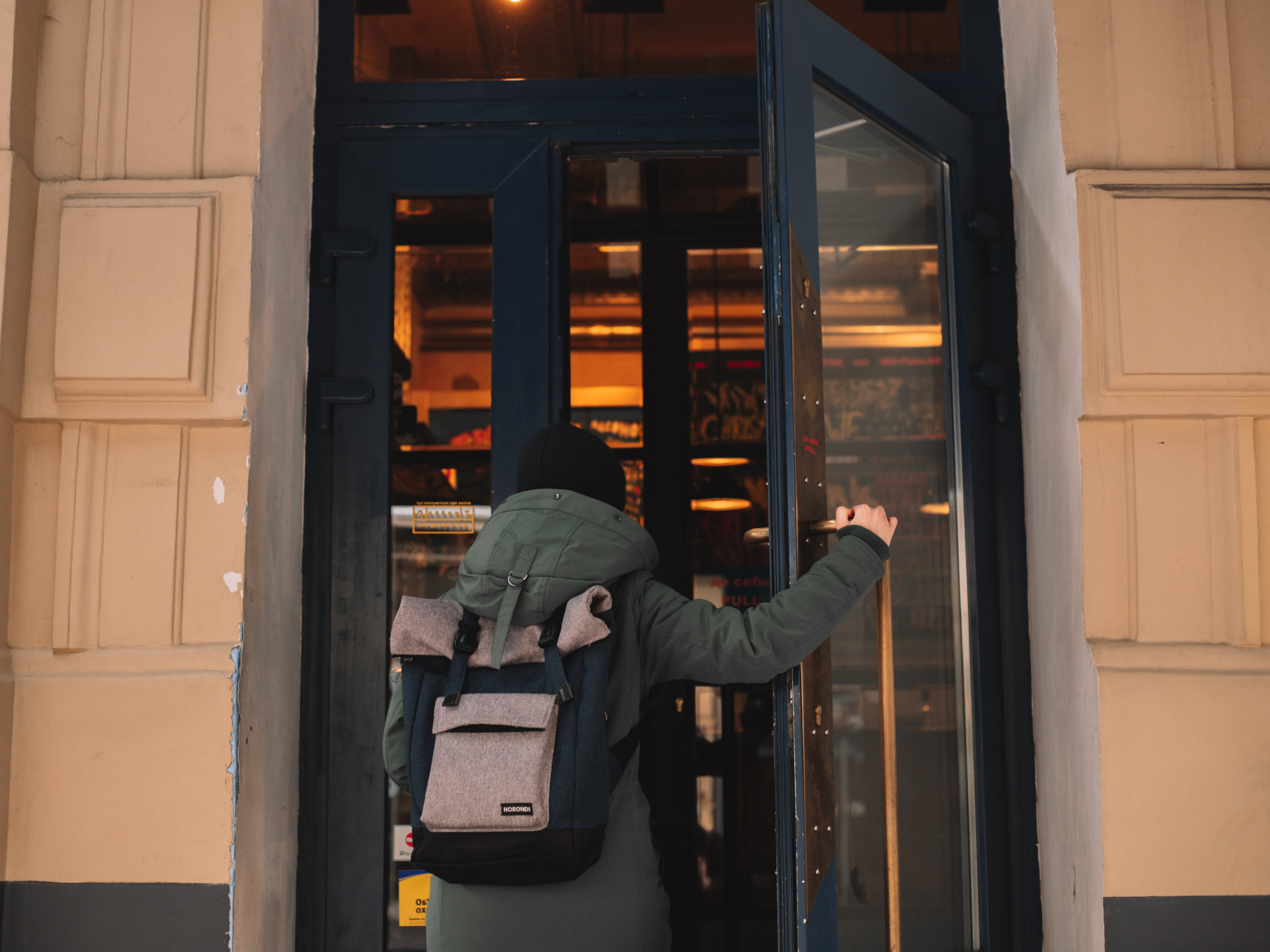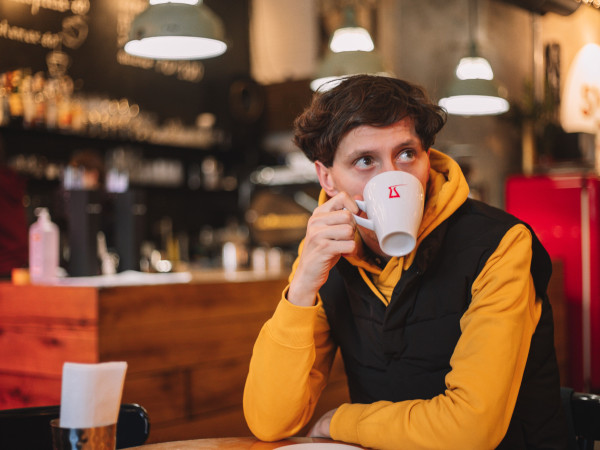 Station V
About Svit Kavy
This is one of my favorite places. Maybe I'm wrong, maybe I'm idealizing, but it seems to me that the "Svit Kavy" has its recipe for success. It is very open. The staff is also very friendly and the same are owners of the institution. They are often here: sitting and working together. This is a family business for them. I love how each of the coffee shop owners is involved in the process. When you come, there is such a cool big table where everyone interacts. One of the owners is roasting coffee, the other is counting something... I adore this place.
Some visitors here are locals, others are tourists. I no longer look at the cost of the coffee (it is above average), I was fascinated by the atmosphere and emotions that I get here.
I come here to work and meet with friends, chat, relax. And I would say, I come here to hang out.
Usually, I order coffee or tea (here, by the way, you will find very tasty teas). I can also order a salad. If it's coffee, it's a latte, and if it's tea, it's ginger or some red tea that I will order.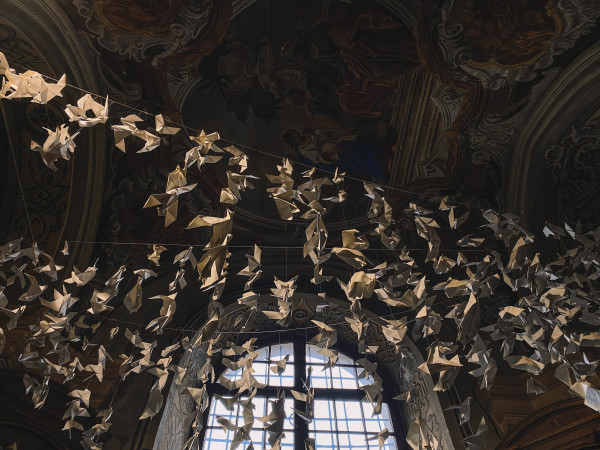 Station VI
About the city and other favorite location
For me, Lviv is not just about institutions. It's more about the buildings, the people and the atmosphere. You see, people here are more thoughtful, they are alive! I see it, even when I just walk down the street - people pay attention to the other people! So I think Lviv is not only about an institution, for me, it is about walls, streets, the atmosphere of the city… and people!
If guests from other cities come to visit me, it all depends on what time of year it is and how much time they have. If this is summer and there is enough time, you can visit everything. I will take guests to Lysa Hora, Stryjskyi Park, or Park of Culture, to the Sheptytsky Museum - for sure! Even before the quarantine, I constantly took guests to UCU, to have lunch and see how everything works there: the Sheptytsky Center, the library. It also depends on the guests, on how much they are willing to discover something new. It's great to go to Lychakiv cemetery. Guests, tourists, as a rule, also want to go to places by "Lokal", and I - do not want to. These places are great, I understand, and I understand that it is interesting for tourists, but I have already been there.
When I became very sad in life or I needed to be alone with my thoughts, in silence, I felt such an aura only there, in one of my special places - at the stadium in the Park of Culture. I am not sure if you know this place, where there is a camp for Rugby. I like it. I feel the same about the Cathedral of Peter and Paul, the Garrison Temple. This is a very powerful place and atmosphere for me, even if you are a super atheist. I have an atheist friend, and she still comes here. She says she feels that there is something special in this place. It is the same for me. I like to come on Sunday, just sit there in silence. I would even say I come there to meditate.
I live right next to the Lyudkevych Museum, usually on Sundays in the summer there are concerts: musicians are singing and playing the violin. My house is right next to them, I just have to open the windows… Just imagine In the morning you are drinking a coffee and from the window listening and enjoying the music. And you think: "How serene you live! With a great neighbor. " The neighbor is gone, but we still hear about him. Literally!
Or, for example, the TsiKava coffee shop. I like to go out there on Sundays in my pajamas, traditionally. Snow or rain - I go in my pajamas to drink coffee. They already know that I am a local, they always greet me.
I love walking in Stryjskyi Park, there is a gorgeous street - Parkova. I like to walk there, make a small circle. I walk this route while drinking morning coffee. For Sunday, it's just a great walk.
I also have one tradition. Every week I have a question: what's new in Dzyga? Every time I go to the Choven, I go to Dzyga to see if there is a new exhibition.
- What would you tell about your city to a stranger during the trip abroad?
- I don't know if I would say that, but for me, it is a very spiritual city. City of transformation/formation. I would even say - this place if you get here - it shapes you and changes. In my case, everything was just like that. I feel this city! I feel super spiritual and super alive here. But not in a religious sense, but spiritual, as something inner and deep. I would not change it for any city in the world among all the countries where I was.
- Do you want The Lumineers to perform in the Choven? [laughs]
Text and Interview - Oksana Koval
Edited by Yuriy Zaremba
Photo by Halyna Kuchmanych
Idea and Interview - Oleksiy Fedak